Urban Meyer Could Already Be Digging His Own Grave with the Jacksonville Jaguars
In the entire world of professional sports, few jobs carry the same pressure as NFL head coach. By and large, every team expects to win now. In Florida, Urban Meyer could already be facing a major obstacle in his quest to bring the Jacksonville Jaguars back to relevance.
While no one expects the Jaguars to turn into world-beaters overnight, it's reasonable to assume that Meyer took the job with some expectation to get things moving in the right direction. Before coaching a single game, however, he could have already ruined his chances of success.
Urban Meyer has already made headlines with the Jacksonville Jaguars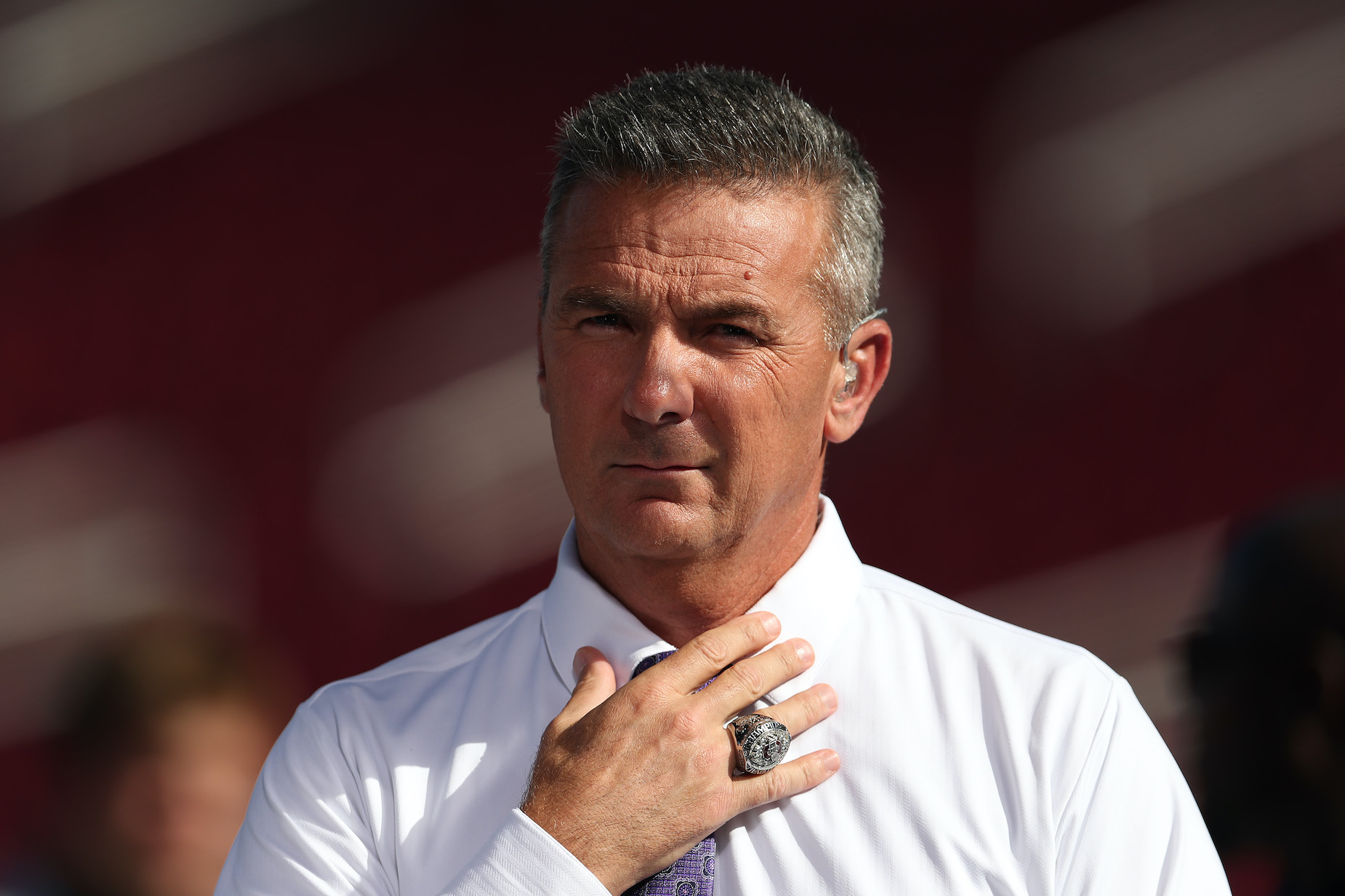 Sometimes, a new NFL head coach will try to play things cool and spend some time getting the lay of the land before shaking things up. Meyer, however, has had no problem making headlines.
The head coach formally took charge of the Jaguars on Jan. 14. Less than a month later, he controversially hired Chris Doyle as an assistant. The former University of Iowa coach arrived with a less than stellar reputation as he had been previously accused of using racist language and bullying players. He quickly resigned from his role with Jacksonville.
After the 2021 NFL draft, more changes were in the cards as four veteran members of the scouting and personnel department lost their jobs. Those moves were tied to Meyer, who, according to ESPN, had also axed three additional staffers in his efforts to reorganize the nutrition, strength, conditioning, and nutrition departments into one group.
While all of those changes are somewhat expected — it's normal for a new coach to want his own chosen lieutenants around him — they do send a clear message. This is Meyer's organization. If things go bad, he's the man calling the shots.
The recent Tim Tebow saga may be rubbing some Jaguars players the wrong way
More recently, Meyer has been linked to a rather puzzling personnel decision. While nothing has become official yet, it seems like the head coach is interested in reuniting with Tim Tebow. That's not the weirdest part of the story, though.
As football fans may remember, Tebow spent a few years in the NFL as a largely unsuccessful quarterback before making the move to baseball. Should he join the Jaguars, though, he won't be stepping under center. Instead, the former Florida Gator will apparently try his hand at tight end.
Understandably, that potential move has raised eyebrows around the NFL and drawn some cries of nepotism. At least some Jaguars players, it seems, don't care for it either.
As noted by ESPN's Jeff Darlington (h/t B/R Gridiron), not everyone within the Jacksonville organization is "thrilled" by the links to Tebow. While those sorts of reports can be tricky — for all we know, the dissatisfied faction is a small group and the team's veterans don't really care — locker room dissatisfaction is never something to be taken lightly.
Urban Meyer could already be torpedoing his chances of success
From a big-picture perspective, whisperings of locker room division can seem pretty insignificant; Meyer will be judged based on winning and losing football games, not massaging egos. In modern sports, though, it's almost impossible to completely divorce those two responsibilities.
While we can debate the merits of being a taskmaster or a players' coach all day long, no leader can survive burning bridges with those under them. Even someone like Bill Belichick, who will cut someone for the good of the team without a second thought, has built up plenty of respect.
"Two things that every successful locker room must have in abundance among the players and the coaches are respect and trust," former player Ryan Riddle wrote in a 2014 Bleacher Report piece. "Each of these elements go hand-in-hand and are absolutely vital in order for a team to thrive. Remove one from a football team, and it will fall apart faster than a soggy taco shell."
Has Meyer lost the trust of the Jaguars' locker room yet? It would probably be a bit hyperbolic to insist that he has. At the same time, it's far from ideal that there are already murmurs of discontent months before the regular season begins.
At the end of the day, the coach should probably remember that he's in the NFL now. This isn't college where he'll have a new crop of young talent every few years. In the pros, the players wield significant power. Alienate them at your own risk.