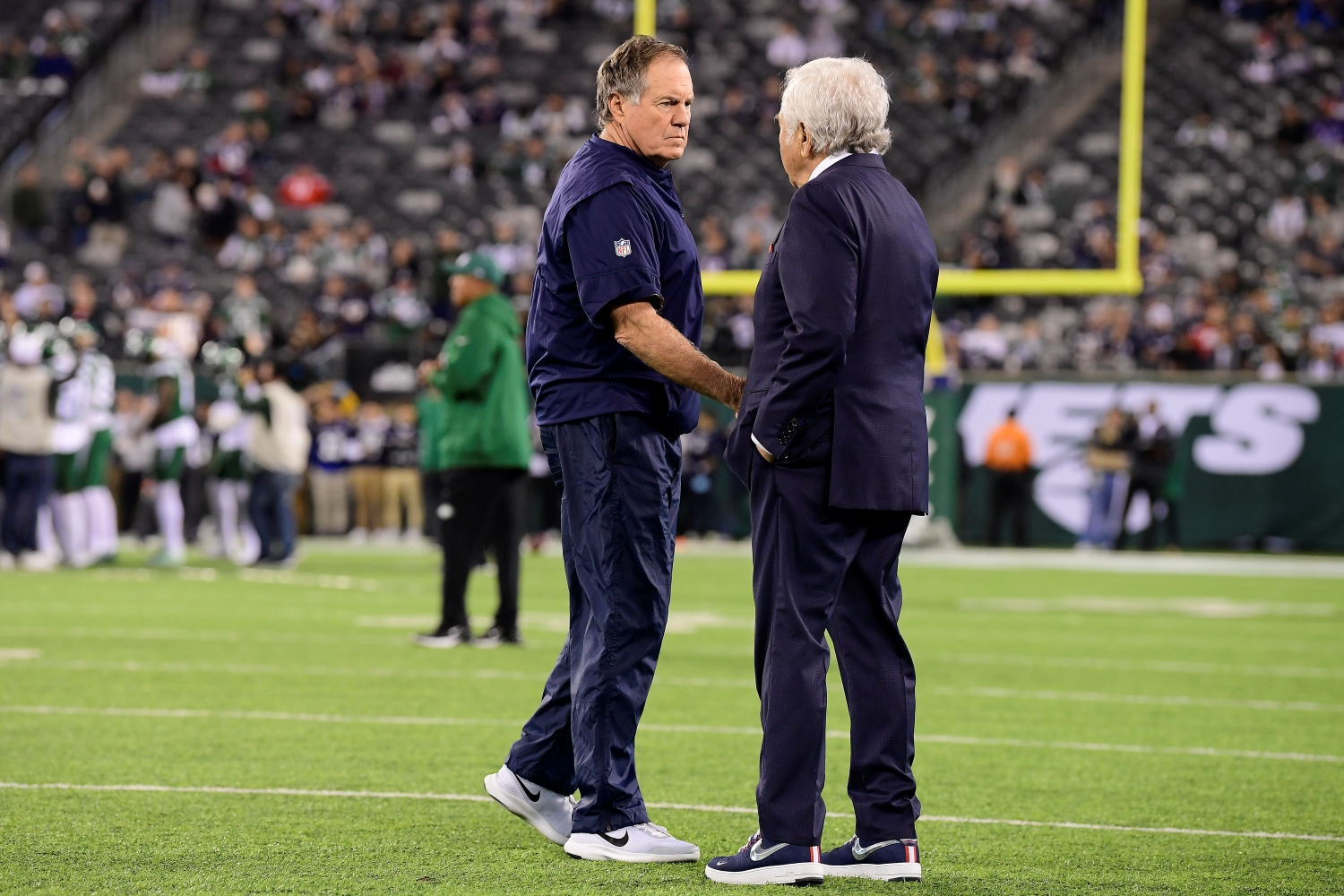 Bill Belichick May Force Robert Kraft to Open Up His Wallet Again to Take Care of an Important Piece of Business
Bill Belichick may force Robert Kraft to spend even more money to secure a key piece of the Patriots' future.
Bill Belichick entered free agency with nearly $70 million to spend. And he wasted no time handing out an unprecedented amount of guaranteed money to fix a New England Patriots roster that needed upgrades on both sides of the ball.
But even after digging deeper into his pockets than ever before, Robert Kraft may have to come up with even more capital to cover the cost of Belichick conducting business. Because now that the Patriots suddenly seem poised for a quick turnaround, they have every reason to invest more financial resources into ensuring a key piece of their past remains a very prominent part of their future.
The Patriots took aggressive to another level in free agency
Following a two-decade stretch that included very few top-of-the-market free-agent signings, Bill Belichick had no choice but to do business in a much different manner this offseason. After all, the Patriots posted a losing record for the first time since 2000. Plus, it had to sting to see Tom Brady win a Super Bowl in his first season outside of New England.
Armed with the third-most cap space in the NFL, Belichick took full advantage of his spending power. Instead of settling for Hunter Henry or Jonnu Smith, he signed both tight ends to deals averaging $12.5 million per year.
The Patriots also paid a premium price to add a premier free agent on the other side of the ball. In need of a playmaker on the edge, Belichick surprised many by signing former Baltimore Ravens linebacker Matthew Judon to a four-year, $54.5 million deal. The two-time Pro Bowler faces enormous pressure to live up to his lucrative contract.
Overall, New England committed more than $160 million in guaranteed money in free agency. But on the heels of getting Robert Kraft to sign off on a stunning number of new contracts, Belichick may force his boss to open up his wallet again to secure a key piece of the Patriots' future.
Bill Belichick may force Robert Kraft to open up his wallet again to secure a key piece of the Patriots' future
New England no longer looks like a team ready for a rebuild. In fact, other than the quarterback spot, the Patriots have no obvious roster holes. Then again, that shouldn't be surprising given all the money Bill Belichick just handed out.
And based on a report from Albert Breer of Sports Illustrated, Robert Kraft may have to invest even more financial resources to ensure the future remains bright in Foxborough.
Although Stephon Gilmore once looked like a prime trade candidate, the 2019 NFL Defensive Player of the Year reportedly "would be very open" to signing a new deal with the Patriots. Slated to make about $7 million this season, the 30-year-old corner certainly deserves a raise.
According to Breer, a few factors make a contract extension a logical outcome. Between Gilmore's season-ending quad injury and the Patriots' much-improved roster, a trade doesn't make as much sense. Instead of settling for a below-market return, Belichick would be smart to find a way to keep the four-time Pro Bowler in New England a little longer.
A Stephon Gilmore contract extension could pay big dividends for all parties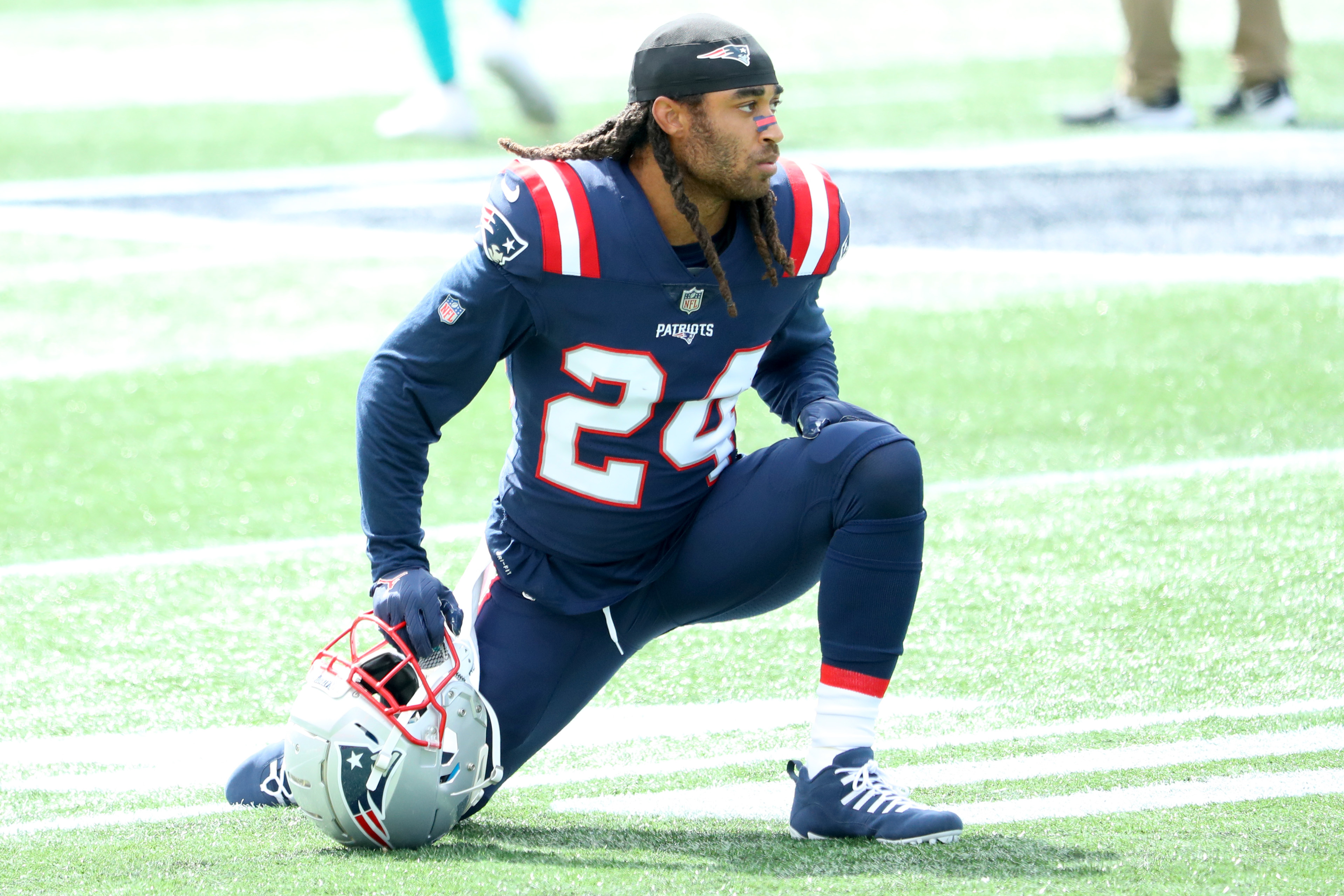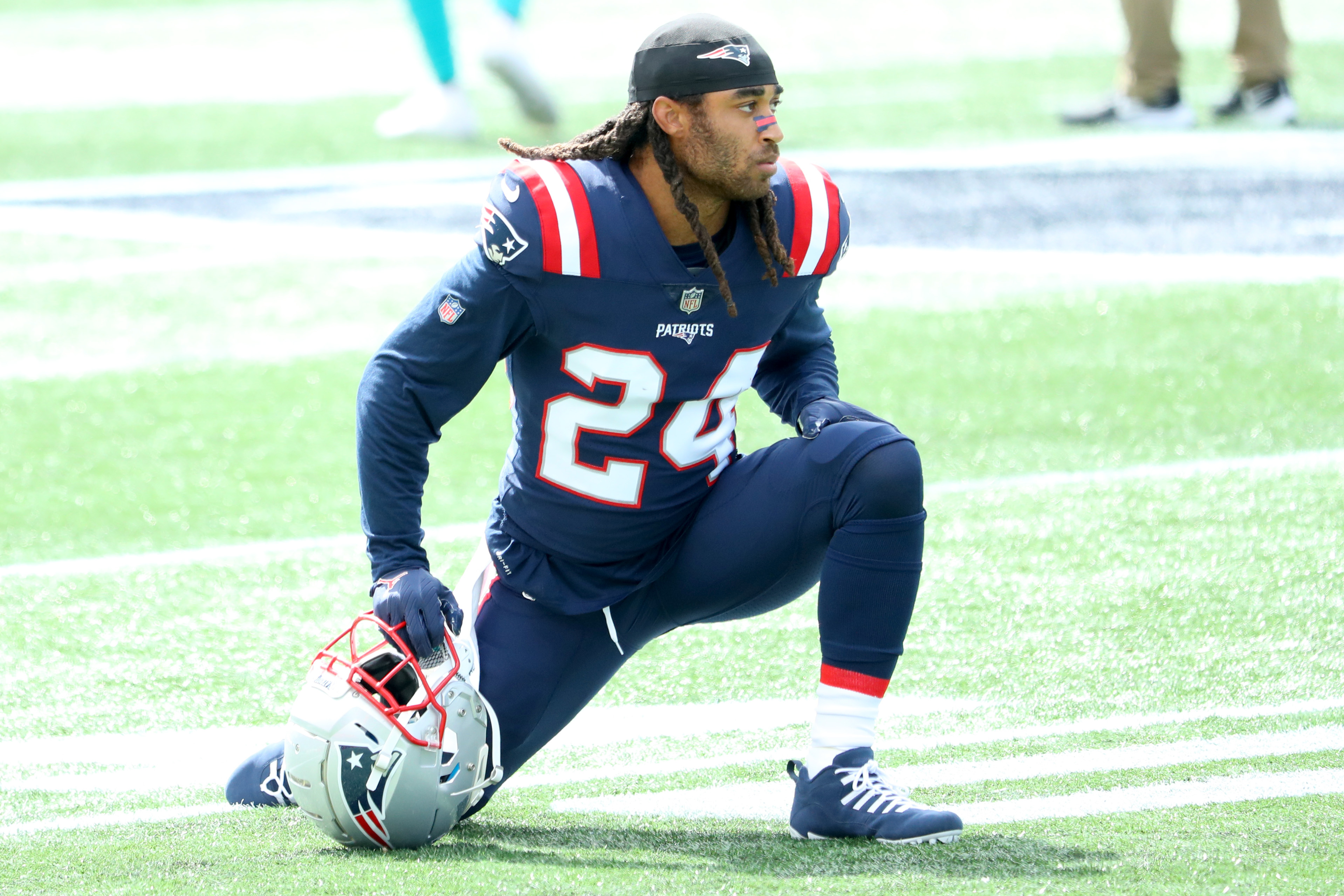 Instead of trading Stephon Gilmore for a mid-round draft pick, the Patriots would benefit far more from extending his stay in New England. In fact, it makes sense for all parties to keep the relationship going.
On one hand, a healthy Gilmore gives Bill Belichick one of the league's elite corners. His ability to mirror No. 1 receivers makes him a valuable asset to a defense that boasts top-five potential. Bumping up his 2021 payday via a multi-year extension would allow New England to keep employing one of the NFL's top defensive players through the remainder of his prime.
For Gilmore, signing an extension would obviously give him the financial security he desires. Plus, based on the upgrades Belichick made in free agency, he now has an excellent shot at winning a second Super Bowl ring in New England.
Of course, this entire scenario hinges on Robert Kraft opening up his wallet again. For an organization that typically moves on from aging players, it will be interesting to see if Belichick forces his boss to see the value of keeping Gilmore around for the foreseeable future.
Will the All-Pro corner remain in Foxborough longer than expected? If the Patriots want to contend for Super Bowl titles right away, they shouldn't hesitate to give their biggest star a well-deserved raise.
All contract data courtesy of Spotrac.