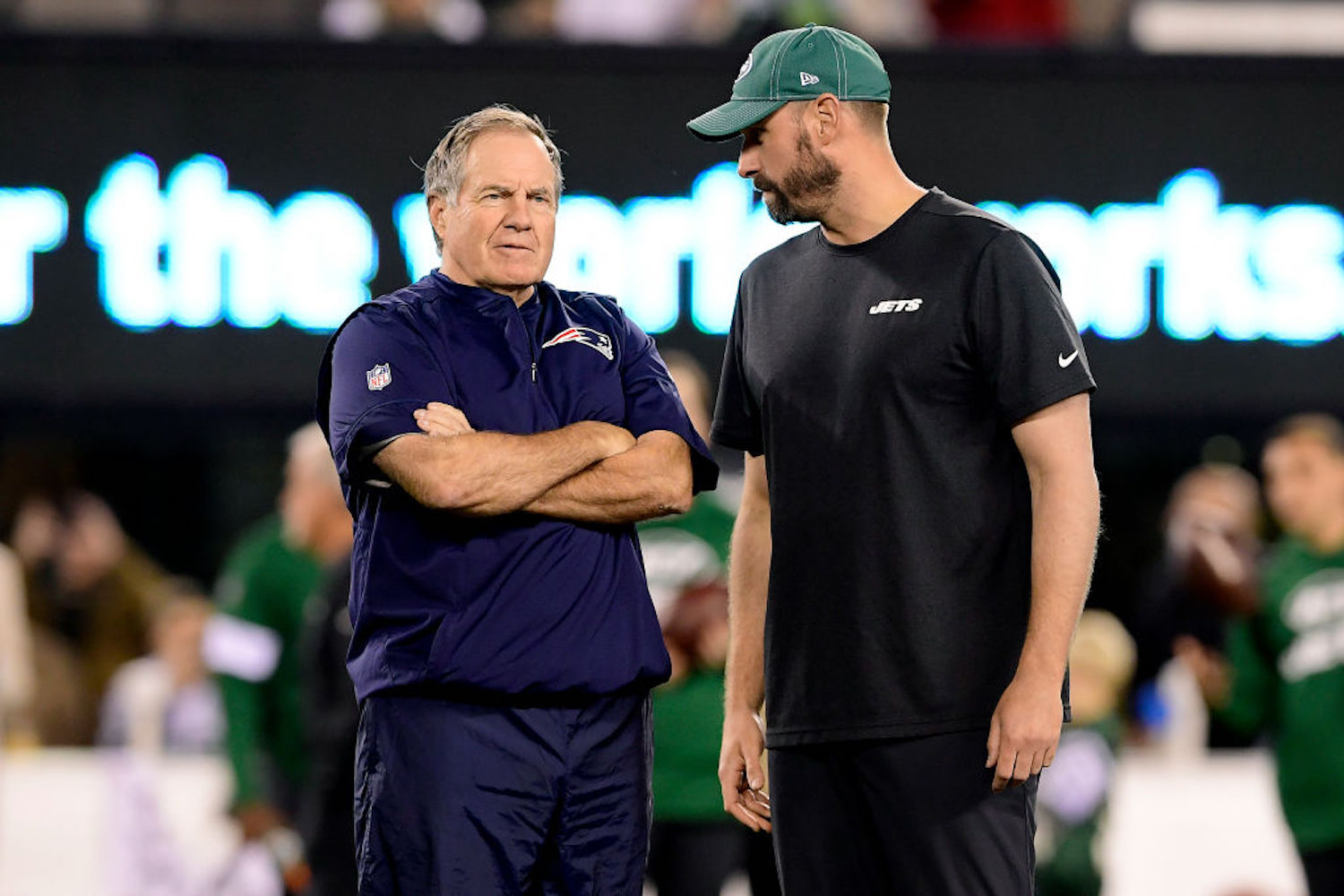 Bill Belichick Sends Puzzling Compliment to Adam Gase About His Coaching Abilities
Bill Belichick isn't one to stretch the truth, so it was surprising to hear him speak highly of Adam Gase's coaching abilities this week.
Bill Belichick isn't one to dish out compliments willy-nilly, so it was surprising to hear him speak positively about one of the worst coaches in the NFL this week. A few days before the New England Patriots are set to finish their season against the New York Jets, Belichick gave a glowing review of Jets head coach Adam Gase.
Yes, that Adam Gase. The same one who owns a 32-47 record as a head coach. Maybe Belichick is just trying to soften him up before punishing him on the field this Sunday.
Adam Gase has an abysmal head coaching resume
When Adam Gase was making a name for himself as the offensive coordinator for the Denver Broncos, he was being heralded as a brilliant offensive mind. It's possible Gase is still a great offensive coach, but having prime Peyton Manning as your starting quarterback will undoubtedly make you look smarter than you actually are.
Gase parlayed his success in Denver into a head coaching gig with the Miami Dolphins in 2016. He even had a successful first year at the helm too. Gase led the Dolphins to a 10-6 record and a playoff berth in his first season with the team.
But things have gone downhill from there. Miami missed the playoffs in each of the next two seasons after going 6-10 and 7-9, respectively. Gase was fired after his third season with the Dolphins.
It didn't take long for other teams to show interest in Gase, though, and the head coach moved up north in the AFC East to take over the Jets in 2019. Gase went 7-9 in his first season in New York, and he's led the team to a 2-13 record through 15 games in 2020.
Gase will most likely be fired as soon as next Monday, but Bill Belichick believes he's still a valuable coach in the NFL.
Bill Belichick dishes out puzzling compliment to Adam Gase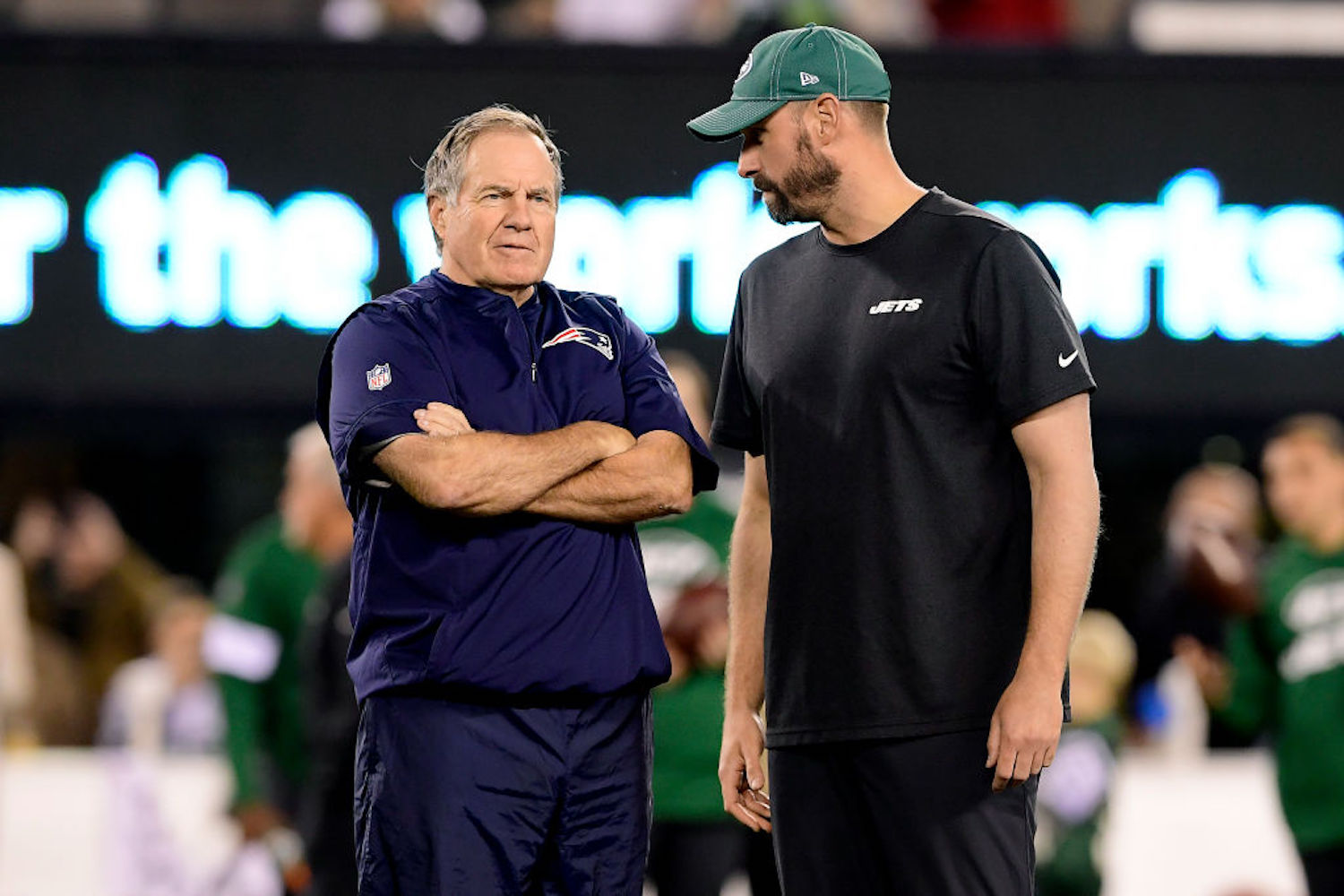 A few days before the Patriots are scheduled to face off against Gase and the Jets in the 2020 season finale, Bill Belichick was asked about Sam Darnold and his potential moving forward. Darnold has struggled mightily this year under Gase's coaching staff, but Belichick doesn't think it could get any better for the young QB.
"I don't think there's any shortage of talent there or playmaking ability. . . . He's an athletic guy that has great size, big arm, hard to tackle in the pocket, good prospect, and he's being well coached. . . .  I don't think he could get better coaching than where he is at," Belichick said, according to Ben Volin of the Boston Globe.
Strong words about a coach who's gone 9-22 with the Jets over the last two years and is about to get fired for his incompetence.
Adam Gase might be coaching his final game this Sunday
On Tuesday, Craig Carton of WFAN reported that the Jets have informed Gase he will be fired after Sunday's season finale against the Patriots. That decision wouldn't exactly come as a surprise, as New York has only regressed throughout Gase's short tenure.
Gase is about to finish off a stretch of four straight losing seasons as a head coach. The ex-offensive coordinator could easily succeed in his former role for another team, but his days as a head coach in the NFL might be over by next week.