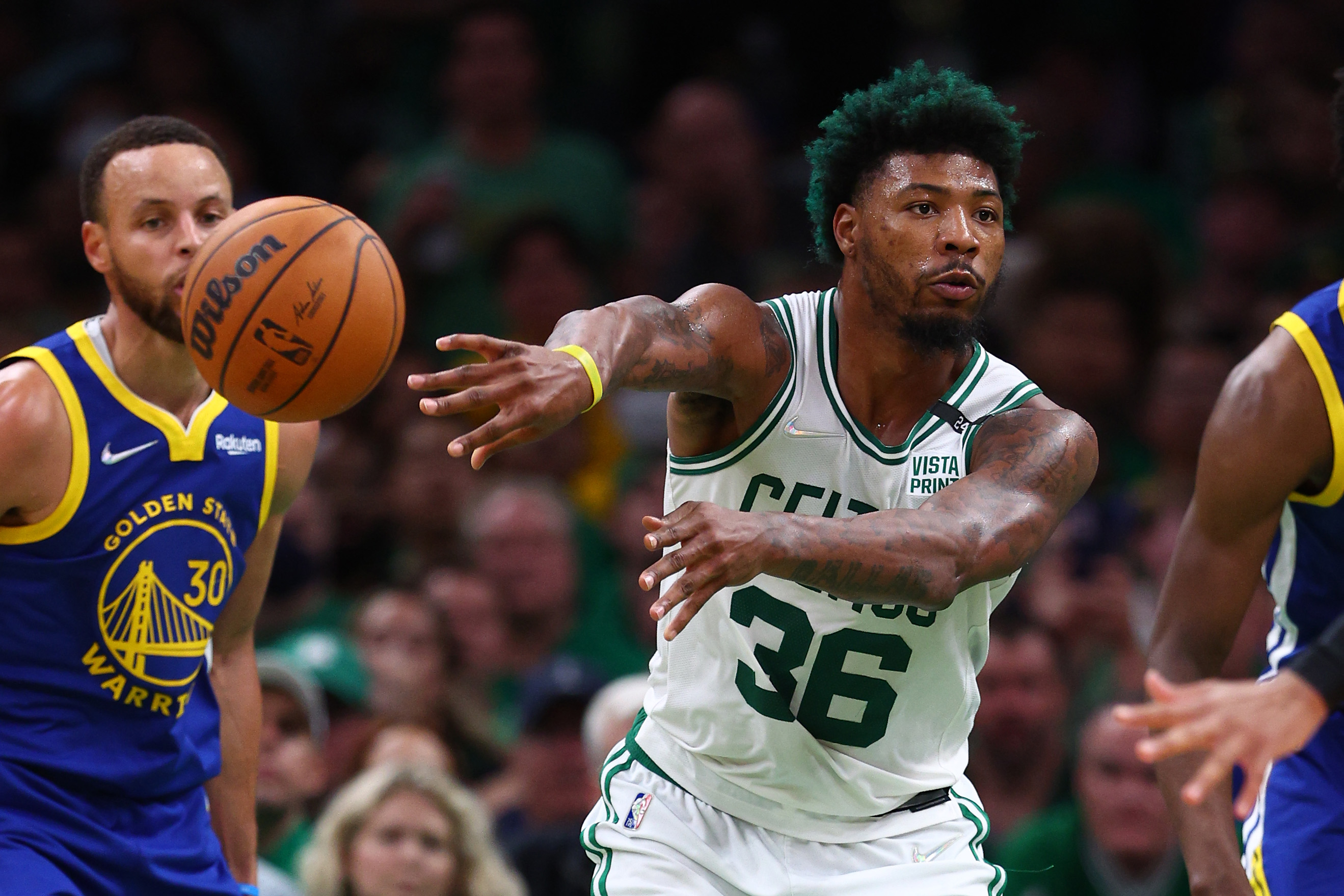 Boston Celtics: Can We Please End the Marcus Smart Trade Talk?
With draft day comes trade rumors, and the Boston Celtics would be foolish if they traded Marcus Smart.
It's NBA Draft night, and that usually brings some excitement to Boston Celtics fans. Celtics fans were treated to an unexpected level of excitement this year as their team put together an impressive turnaround that ended in an NBA Finals appearance.
If there's ever a draft where the Celtics should be quiet, this is it. Rumors always swirl on draft night, and any Boston ones involving trading veteran guard Marcus Smart should immediately be put to rest.
The Boston Celtics should not look to trade Marcus Smart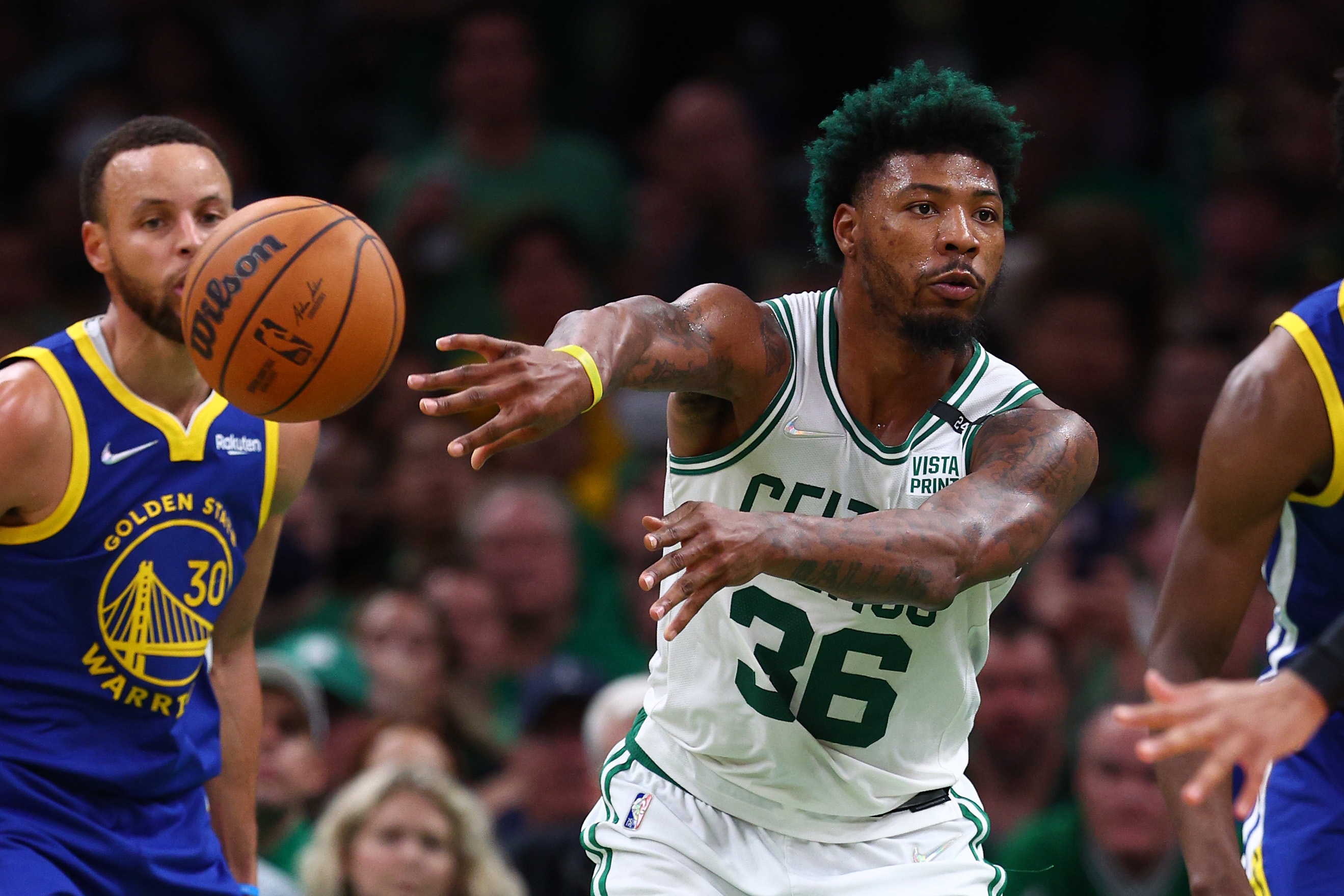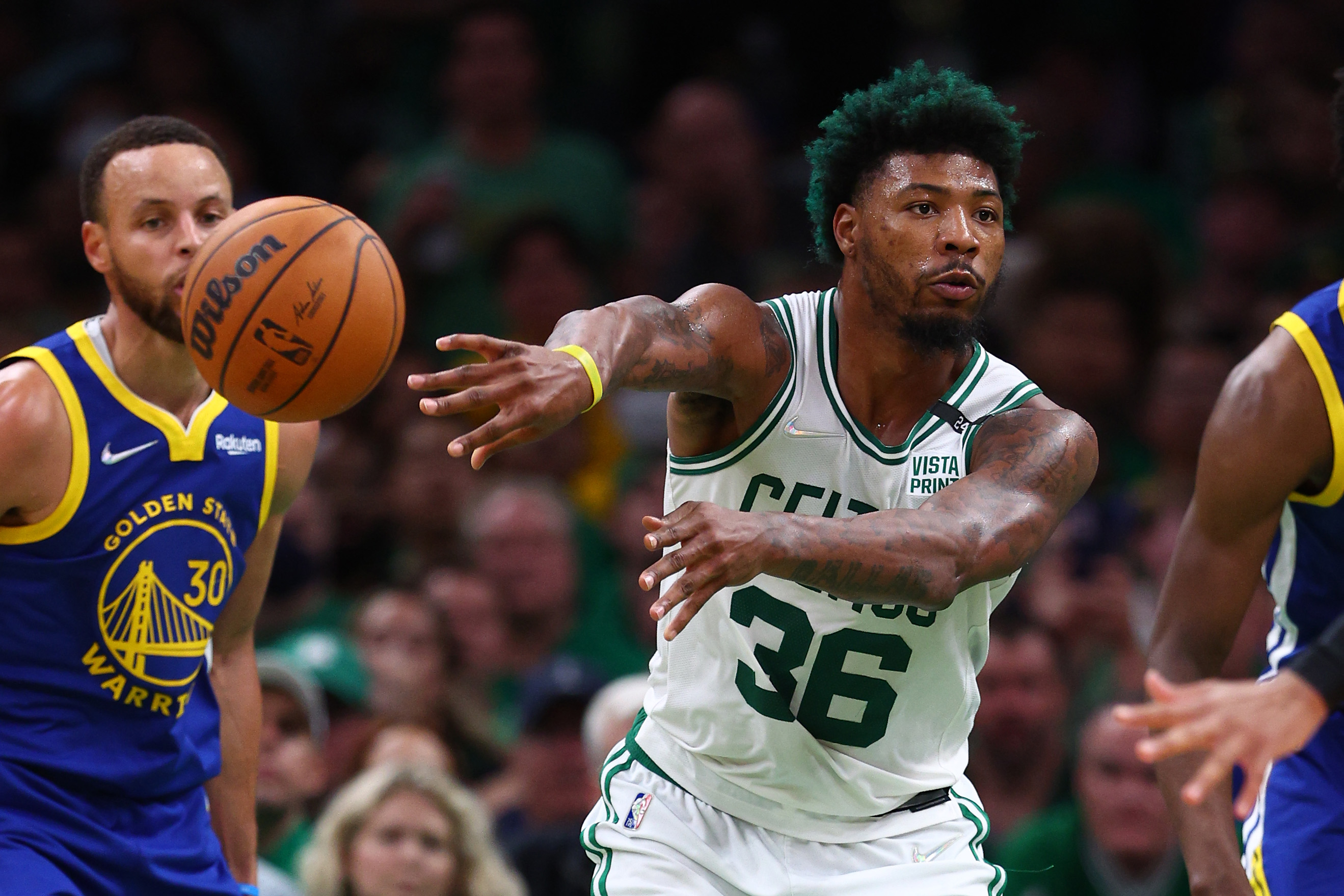 As NBA fans, we love the offseason. It's the time when rumors take off and potential roster changes bring an added level of excitement. This is an offseason where Celtics fans don't need excitement.
Fresh off their first NBA Finals appearance since 2010, the young Celtics have a lot going for them. This might be the year for Boston to lay low. President of basketball operations Brad Stevens might not even have a choice.
The Celtics don't have a first-round pick. They shipped it off to the San Antonio Spurs in a trade-deadline deal for Derrick White. The Celtics hold the No. 53 pick in the draft.
While there might not be much action by the Celtics tonight, there's always trade talk on draft night. Some of that talk has centered around Smart. Dealing Smart would not be the brightest of moves by the Celtics. If the Celtics are absolutely overwhelmed by a deal, of course, they listen. Stevens should not be the one initiating trade talks involving Smart.
Smart is the heart and soul of the team
The knock on Smart is his shooting. He's not the best of shooters, but that's not why the Celtics have him in their starting lineup. Smart is the heart and soul of the team. What got the Celtics to the NBA Finals this year is their defense. Smart is the NBA's Defensive Player of the Year.
Smart's no stranger to trade rumors. At every trade deadline and on every draft night, his name always comes up.
"You know, I don't lose sleep," he said of the rumors during a live taping of JJ Redick's  The Old Man & The Three podcast in February. "Some of my teammates do. Each and every year, they're looking at me like, 'How do you do it and you're still here?' And I'm like, 'I told you: I let my game do the talking.'"
Smart's game is defense, grit, and toughness. He's more than capable of giving you offense, but you know what you're getting with him on the defensive and effort ends every night.
The Celtics have much of their core locked up for next year. They are a young group, led by Jayson Tatum and Jaylen Brown. They're coming off a season in which they were two wins from claiming a championship. It's time for the Celtics to ride with what they have or make a minor deal or two to shore up their bench. Take the night off, Celtics. You deserve it.
Like Sportscasting on Facebook. Follow us on Twitter @sportscasting19 and subscribe to our YouTube channel.