The Boston Celtics Just Delivered an I-Told-You-So to Their Fans 5 Years After Drafting Jaylen Brown
It was five years ago when the Boston Celtics made Jaylen Brown the third pick in the 2016 NBA Draft. Initially, the pick didn't go over well with Celtics fans. Many fans were hoping the team would draft local point guard Kris Dunn out of Providence College.
Dunn went two picks later to the Minnesota Timberwolves. Not that fans are upset over the Brown pick now, but they can be doubly satisfied after the Celtics added Dunn to their roster Friday via trade.
The Boston Celtics acquire Kris Dunn for Tristan Thompson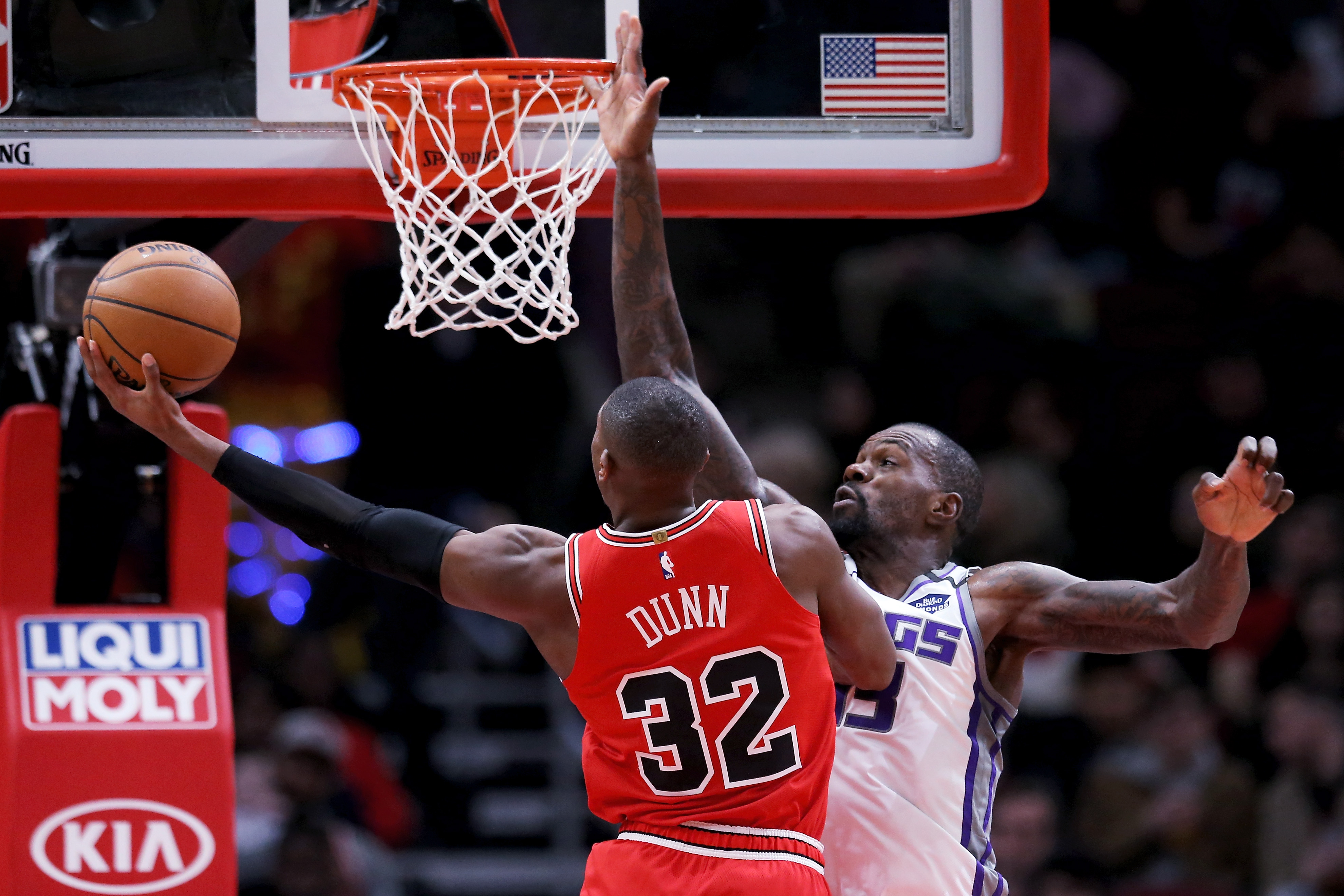 Celtics fans are getting their man. It's five years after a less-than-stellar NBA career, but Dunn is where Boston fans wanted him back in 2016.
According to a tweet by ESPN's Adrian Wojnarowski, the Celtics are trading Tristan Thompson to the Atlanta Hawks in exchange for Dunn, forward Bruno Fernando, and a second-round pick. The move gives Boston some added depth at point guard, and it also saves the team $3 million. Wojnarowski later tweeted that Thompson's time in Atlanta is short-lived as he is being shipped to the Sacramento Kings.
Dunn has not lived up to expectations after being the No. 5 pick in 2016. He's been with three teams in five years, spending just one season in Minnesota. He was traded to the Chicago Bulls in a package deal for Jimmy Butler after his rookie season.
Dunn had his best years with the Bulls, averaging 13.4 points and 6.0 assists in his first season with the team. He followed that up with 11.3 points and 6.0 assists in his third season.
The Atlanta Hawks signed Dunn before the 2020-21 season. He was limited to four games in Atlanta because of leg injuries.
Boston Celtics fans were hoping to land Kris Dunn in 2016
Five years ago, not many in Boston knew of Brown. He played a year of college basketball on the other side of the country at Cal.
Celtics fans were familiar with Dunn, who played right down the street at Providence College. Not only was he local, but he was also dominant for the Friars.
After missing most of his sophomore year because of shoulder surgery, Dunn, a 6-foot-3 point guard, was named Big East Player of the Year and was also named the conference's Defensive Player of the Year. He was a shutdown guard who also could score. Dunn averaged 15.6 points per game and was tops in the conference in both assists and steals.
Dunn skipped his final year of eligibility and entered the draft, where he was expected to be a top pick. The Celtics picked third that year and had the opportunity to grab the local product. Danny Ainge disappointed quite a few of them by selecting the unknown Brown over the local hero in Dunn.
The Celtics clearly made the right decision
While many Boston fans weren't happy in June of 2016, they are now. Brown has become one of the best young players in the NBA, making his first NBA All-Star Game appearance this year. Brown played 58 games and averaged 24.7 points and 6.0 rebounds per game.
For his career, Brown has put up 15.1 points per game but has averaged better than 20 points the last two seasons. He and Jayson Tatum have teamed up to give the Celtics one of the best young duos in the league.
No Celtics fan is holding a grudge with the front office over that 2016 Draft. Boston is hoping Dunn can regain some of that Friar magic once again as he heads back 'home.'