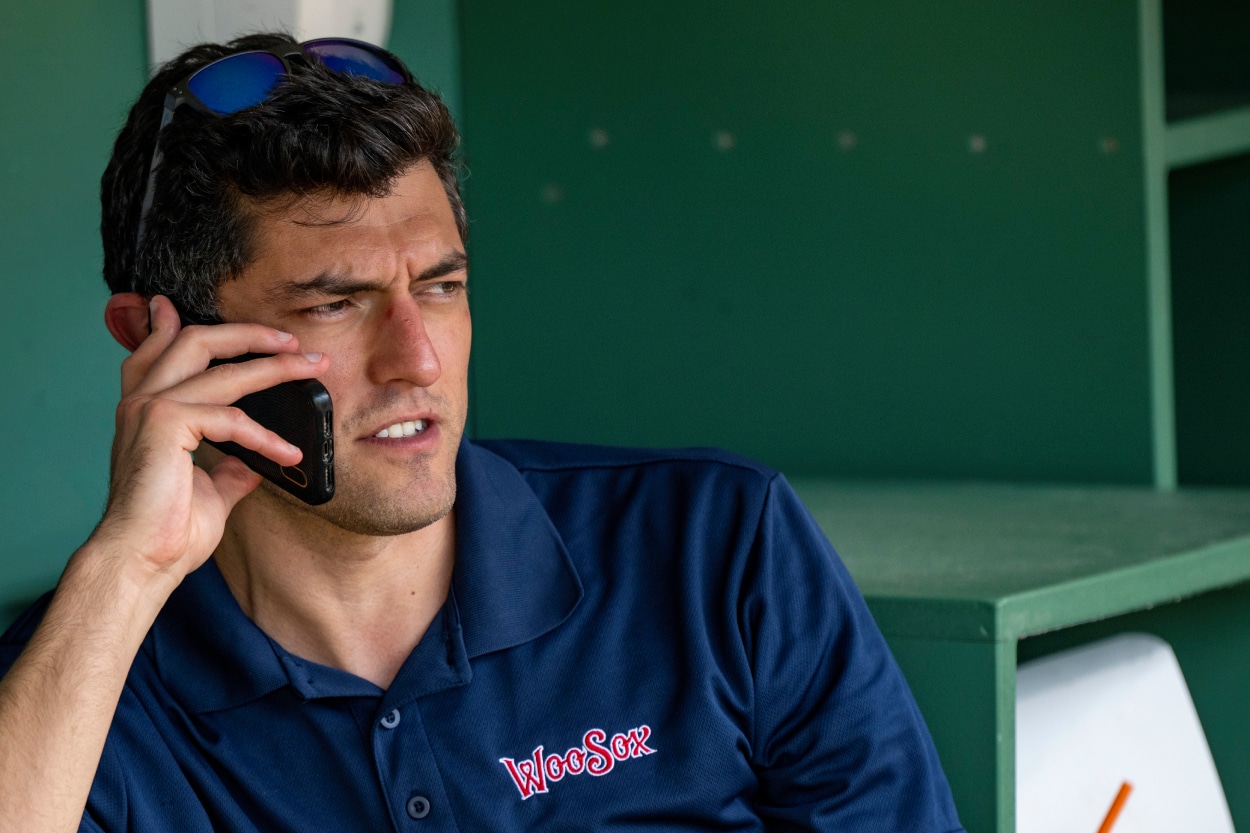 Boston Red Sox: Chaim Bloom Can't Run the Team Like He Did the Tampa Bay Rays
Are Boston Red Sox stars Xander Bogaerts and Rafael Devers going to leave town like Mookie Betts did?
Chaim Bloom is with the big boys now. Unless it's Boston Red Sox ownership that's giving Boston's chief baseball officer a mandate not to spend money, he needs to break free from his Tampa Bay days.
Market-wise, the Sox are a far cry from the Rays, yet Bloom still continues to play small-market ball. If he remains on this path, the Sox may be saying goodbye to a pair of young stars in Rafael Devers and Xander Bogaerts.
Is Chaim Bloom to blame for the Boston Red Sox lagging behind in signing their stars?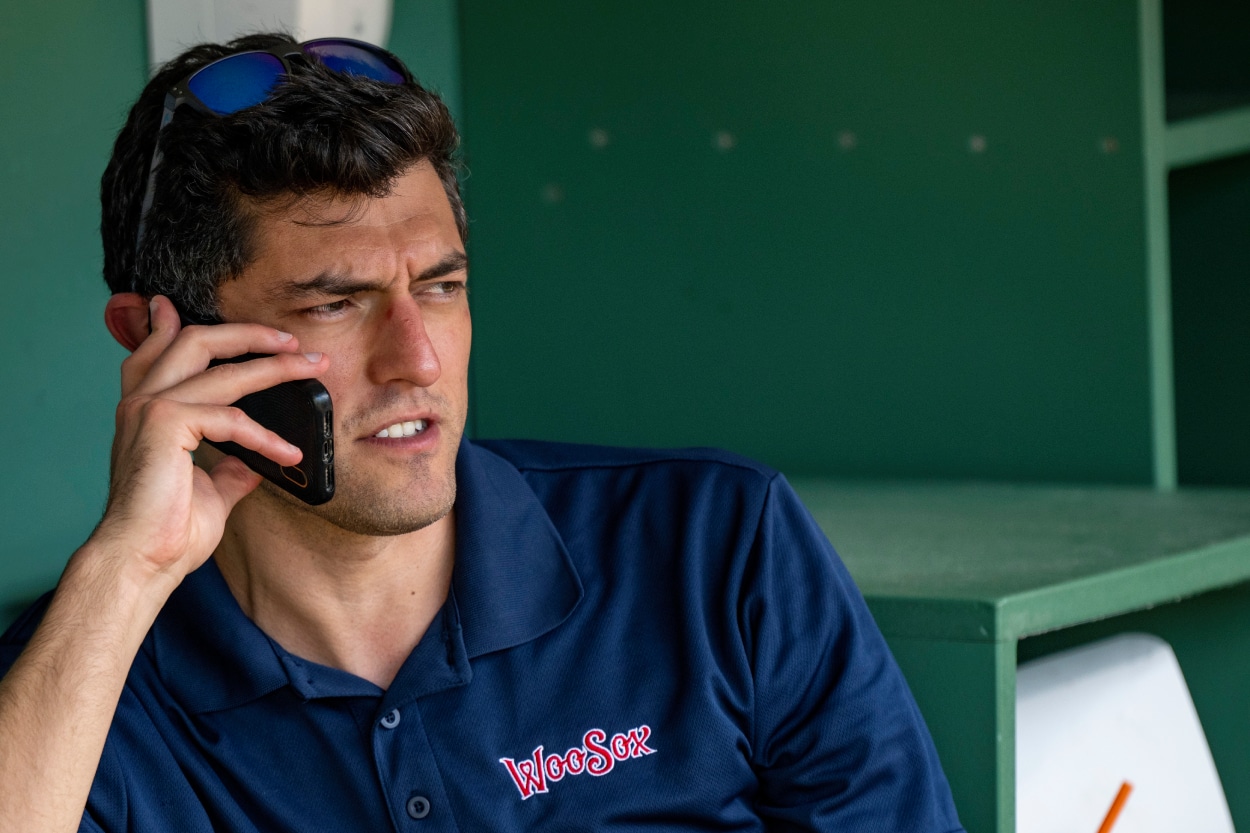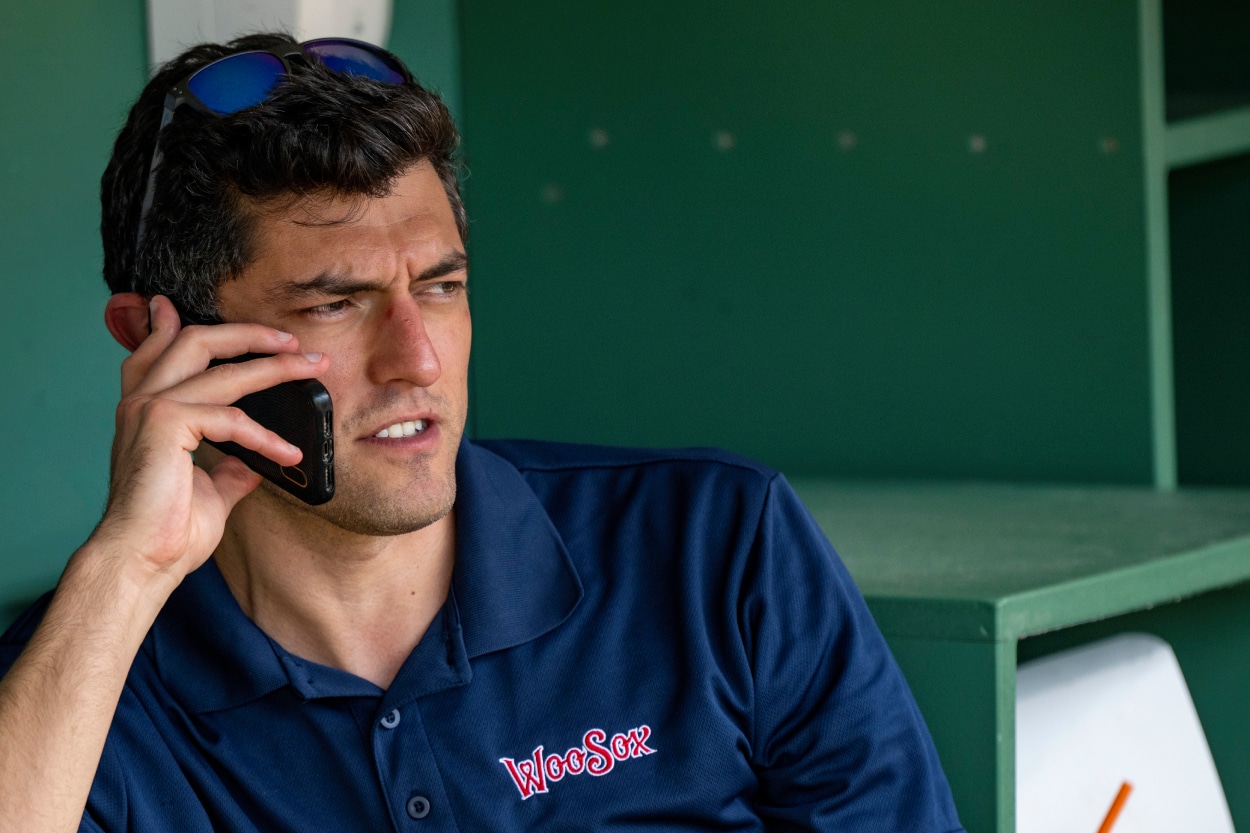 Ultimately, the decision to spend money comes from those above Bloom's pay scale. Boston ownership has deep pockets but doesn't appear to have the desire to spend. Look no further than Mookie Betts.
The Sox didn't want to pay Betts, who is thriving with the Los Angeles Dodgers. Instead, they're running with Alex Verdugo, Jeter Downs, and Connor Wong and find themselves in last place in the American League East. They saved money but certainly didn't improve.
Now, the pressure is on to save two of their stars. Bogaerts is in the third year of a six-year extension but has an opt-out clause that allows him to bail out after this season. According to Bogaerts, he got assurance from Bloom that he would not be traded before the Aug. 2 deadline.
Devers has two years left on his current deal. The Sox third baseman has become one of the elite offensive players in the game. Can the Red Sox sign both? They have the money to do so, but will Bloom go the Tampa Bay route and sell for prospects?
Can Bloom survive in Boston?
Bloom did a heck of a job running the Rays. Expectations are always low in Tampa because it's well-known the Rays are a team that doesn't spend money. They're also a team that doesn't draw well, which plays a major role in why they don't spend.
In Boston, large crowds are the norm. The money is there. Bloom can't go the cheap route here, although it seems like he already has.
According to a report by Jon Heyman in the New York Post, the Sox made an offer to extend Devers that seemingly falls into the lowball category.
"The Red Sox's offer to Rafael Devers was about half of what he is said to be seeking (around $300 million)," Hyman wrote.
Devers refuses to speak about contract talks, although he said his offer from the team was similar to the deal Matt Olson got from the Atlanta Braves (8 years, $168 million).
"(The Sox offer) was pretty similar," said Devers through a translator, per Alex Speier of The Boston Globe. "I know my value. I don't want to be compared with anyone else, regardless of what the position is. I'm me, and that's who I want to be compared to. I know what my value is.
"I don't want to worry about that. That's why, like I mentioned after spring training, I wasn't going to talk about any contract discussions throughout the season because I don't want that type of distraction. That's something that's between the team and me."
Like Sportscasting on Facebook. Follow us on Twitter @sportscasting19 and subscribe to our YouTube channel.