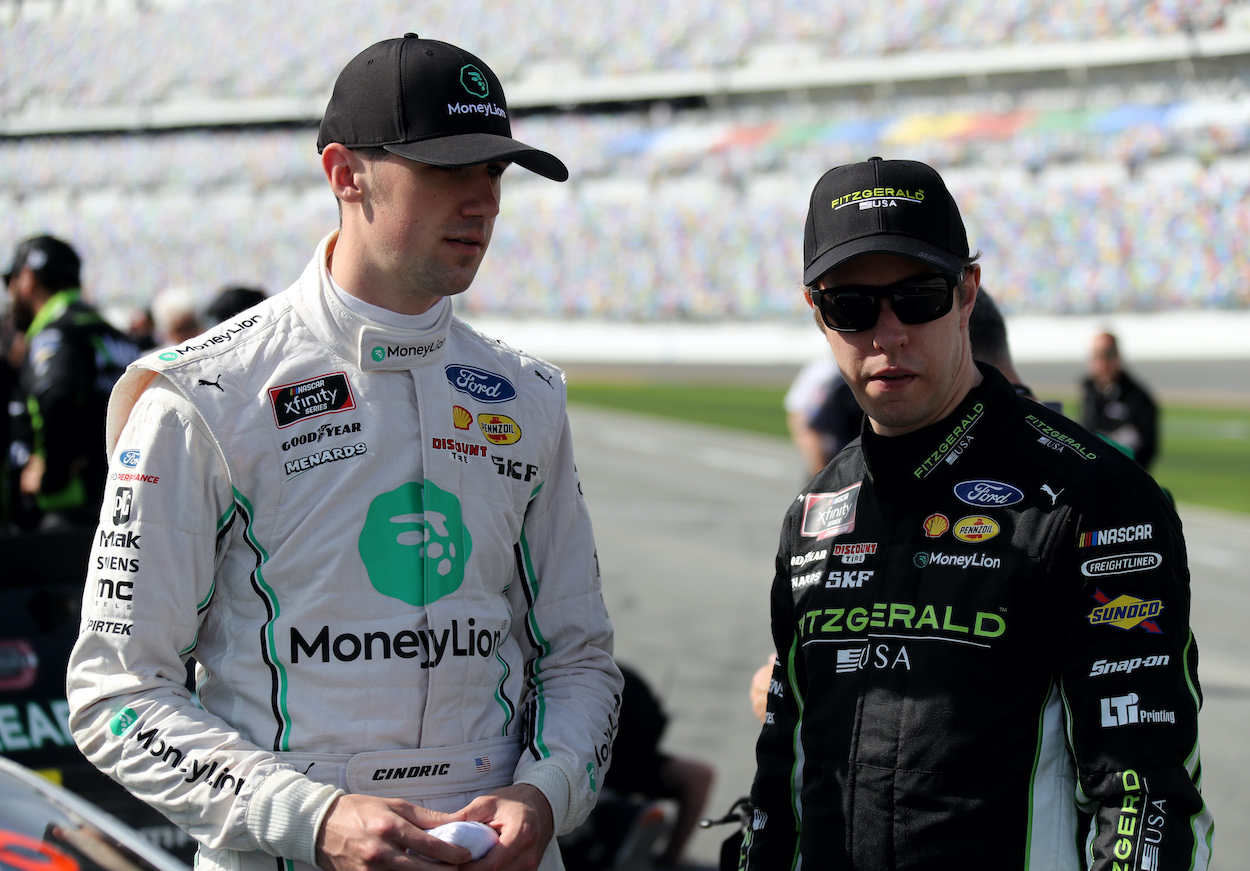 Brad Keselowski Finally Announces His Departure as Team Penske Names His Not-So-Surprising Replacement
Brad Keselowski is officially leaving Team Penske, and Austin Cindric is expected to take his place.
Brad Keselowski has had one foot out the door for Team Penske throughout the entire NASCAR Cup Series season. Various reports have come out in recent weeks stating that Keselowski plans on leaving the famed motorsports team for Roush Fenway Racing after this year concludes, but no official announcement was ever made.
But on Thursday, it finally came — as did the statement naming Keselowski's not-so-surprising replacement for the 2022 Cup Series season: Austin Cindric.
Brad Keselowski is officially leaving Team Penske
The news was a long time coming, but Keselowski finally announced on Thursday that he'll be leaving Team Penske in 2022 after 12 successful seasons behind the wheel. The driver of the No. 2 Ford didn't reveal his next destination in the Cup Series, but he's expected to join Roush Fenway Racing next year as a driver and part-owner.
On Thursday afternoon, Keselowski took to Twitter to thank his longtime team and wish them luck moving forward.
"Looking to the future, I wish Austin and the team all the best in the next chapter," he wrote.
"Making the decision to part ways with Team Penske to embrace a new opportunity and challenge was a difficult one, and one I did not take lightly. I know that I am leaving in a good place though, and I am both excited and eager to share the details of what's next for me soon. Right now, my focus remains on winning more races in 2021 and giving it my all to take down our second Championship."
Keselowski currently sits in 10th place in the Cup Series points standings with five races remaining in the regular season.
Austin Cindric will replace Keselowski in the No. 2 Team Penske Ford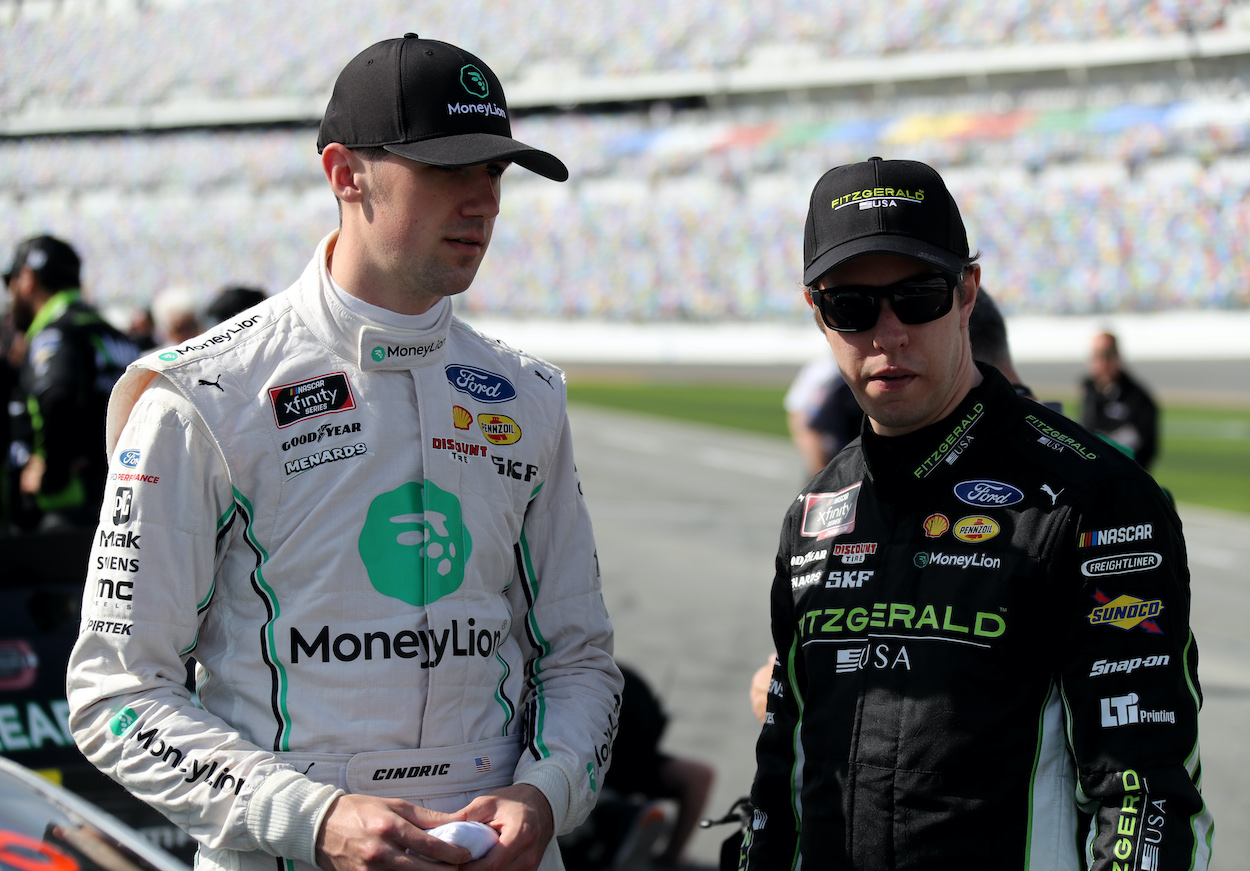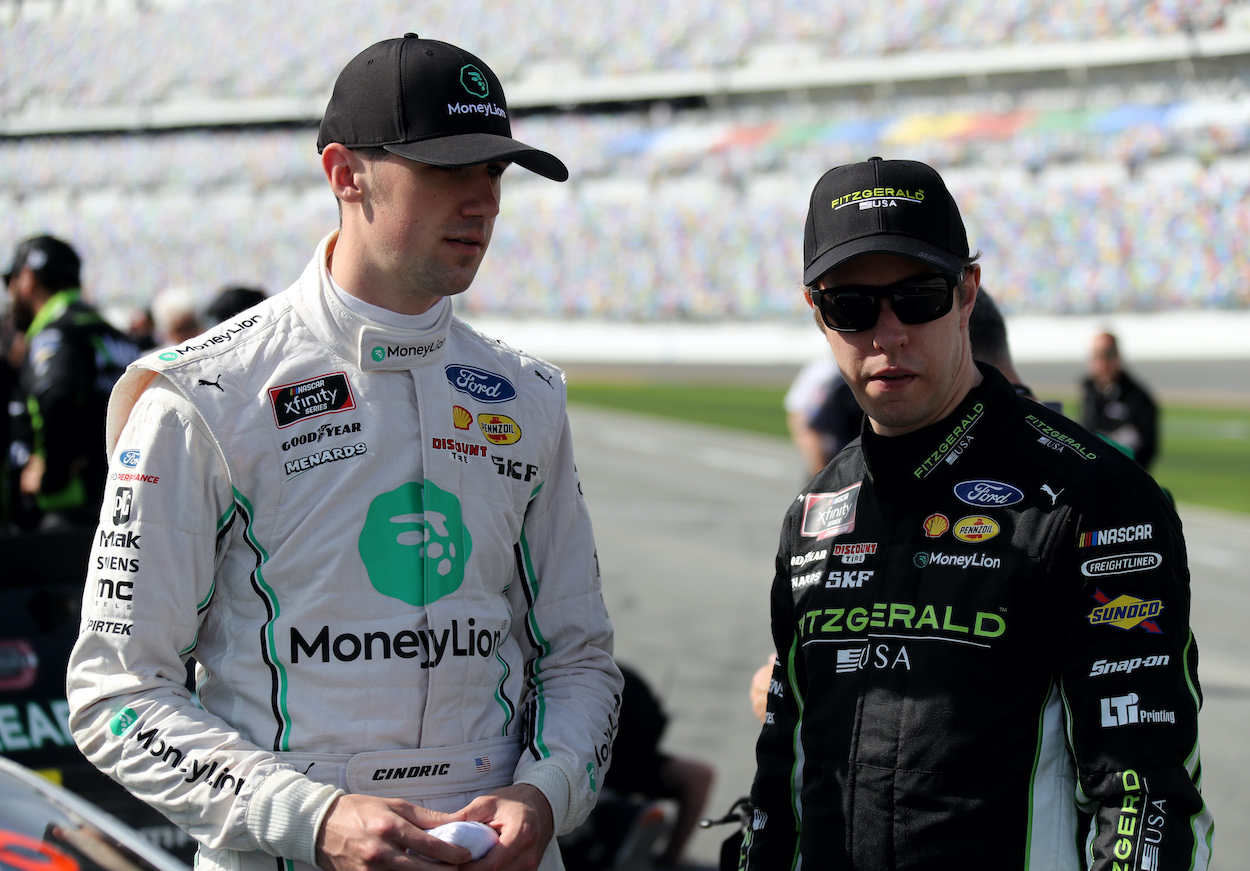 At the time of Keselowski's statement, Team Penske also announced his eventual replacement to be defending NASCAR Xfinity Series champion Austin Cindric. Cindric will move to the Cup Series to take over the flagship No. 2 Ford at the start of the 2022 season.
The choice shouldn't come as a surprise to any NASCAR fan as the 22-year-old star is the son of longtime Team Penske president Tim Cindric. He's been waiting for this exciting day for a long time, as has team owner Roger Penske.
"Austin is a champion and has proven his abilities both on and off the track," Penske said in a statement. "The Cup Series is a big step for any rookie but making this move now, in conjunction with the introduction of the new NextGen car, makes sense."
Similarly, Cindric can't wait to get started with his family's racing team in his upcoming rookie season.
"The No. 2 car is iconic to this sport and is a number that represents the foundation of this team," he said. "It is a great honor and a great responsibility to continue that role."
Cindric has a lot to live up to
Cindric is only feeling excitement about his NASCAR future right now, but once he steps foot in that No. 2 Ford, the pressure will be on to perform at a high level.
Keselowski has won 67 total races with Team Penske, and he brought the team a Cup Series Championship in 2012. Cindric will be expected to replicate that success as the new star of the show.
"Brad has had a tremendous impact on our organization. 67 wins, two Drivers' Championships, four Owners' Championships and a lot of great memories," Team Penske wrote in a tweet Thursday. "We can't wait to contend for another championship together to close out the season!"
No pressure, Austin.