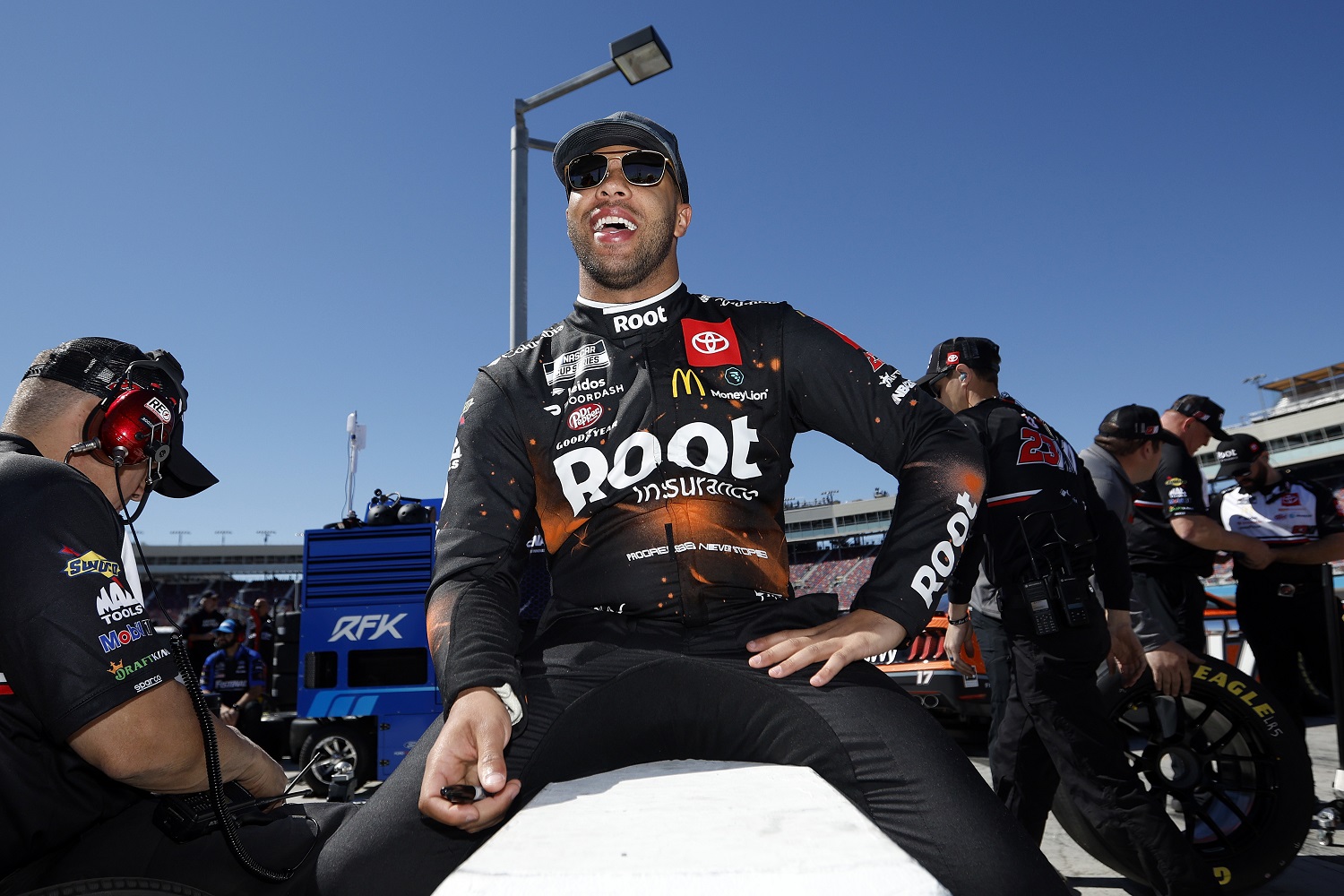 Brandon Brown Rides to Bubba Wallace's Defense at Talladega Over Stupid Twitter Criticism
Brandon Brown came to the defense of Bubba Wallace after a Twitter user accused him of logging a cheap win at Talladega.
There is room for criticism when it comes to Bubba Wallace's performance in the NASCAR Cup Series. He hasn't always had the benefit of the best equipment, but Wallace struggles to contend other than on the big tracks, and that's fair game for detractors. However, blaming him for rain at Talladega during last season's playoff race is a bit much.
It strongly suggests that there is something ugly behind the criticism. Another driver who catches a fair amount of flak of his own was one of the first to come to the defense of Wallace, who's back at Talladega this weekend for the first time since winning there last fall.
The Talladega playoff race was important for both Bubba Wallace and NASCAR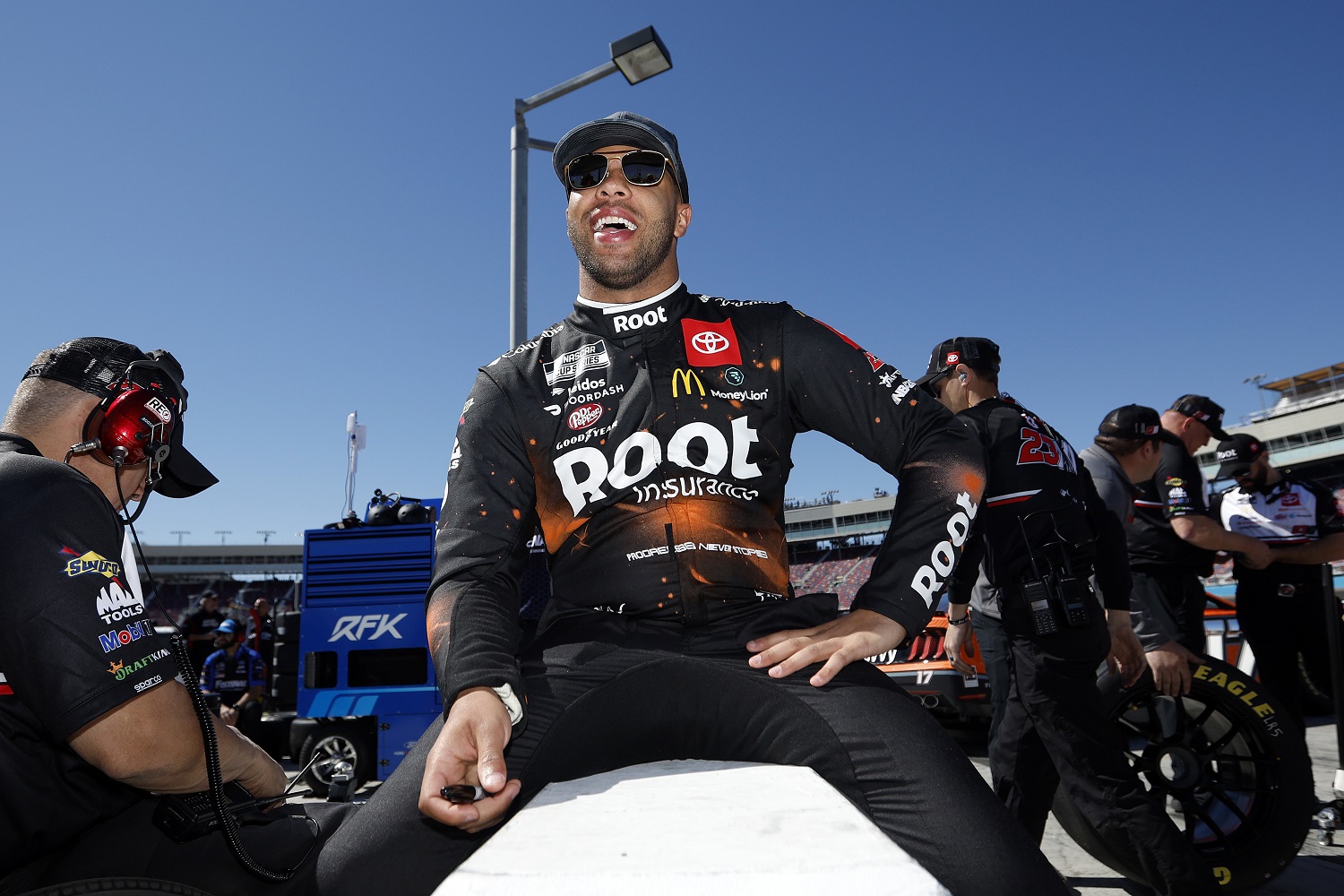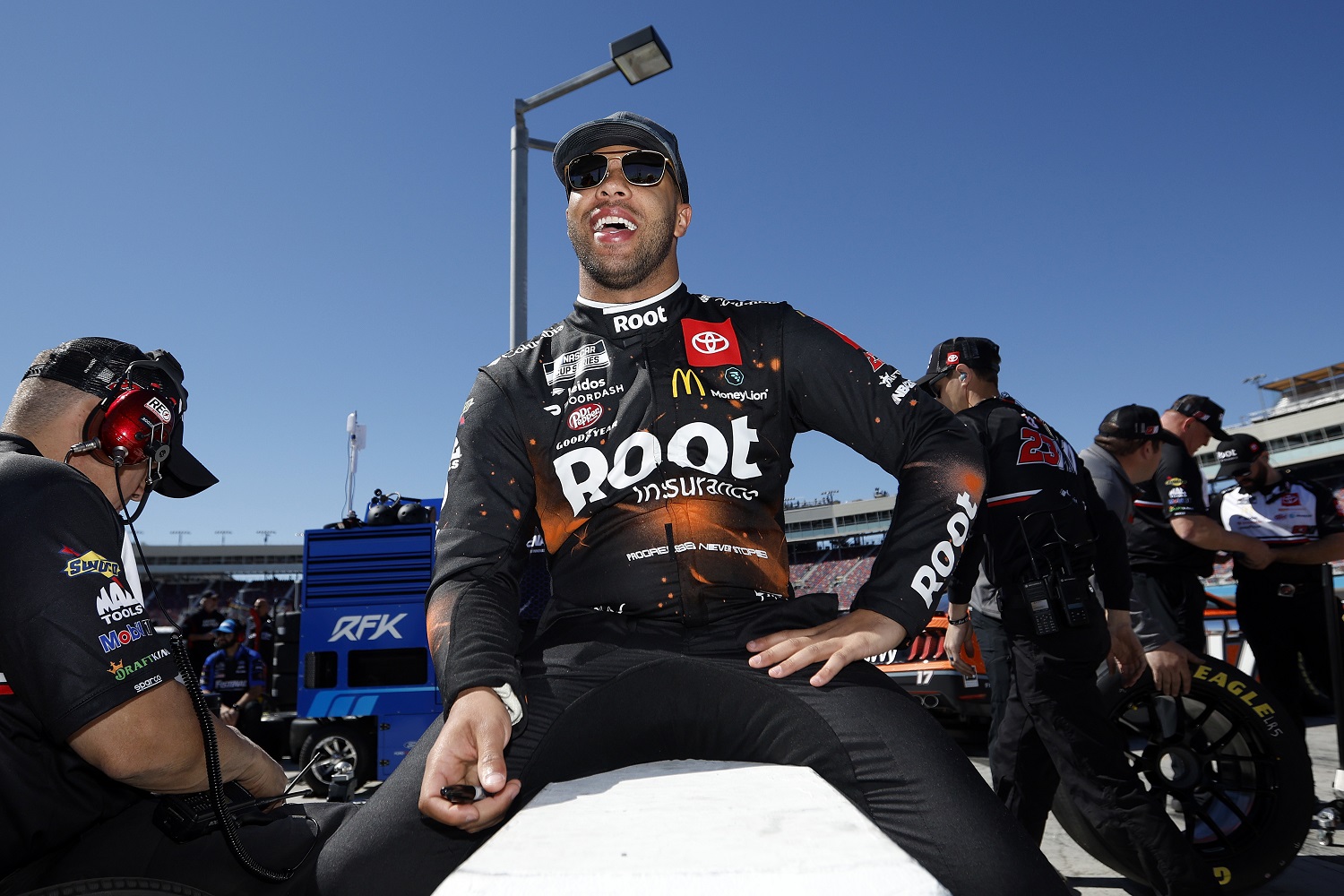 Talladega isn't quite home for Bubba Wallace, but the track is just four hours north of his native Mobile, Alabama, so winning there last year indisputably meant more to him than winning at Michigan International or Bristol would have.
Pile on the additional consideration that it was at that superspeedway where fellow drivers lined up behind him to show support in 2020 one month after the death of George Floyd, another Black man, at the hands of Minneapolis police.
And then there's the fact that Wallace's victory at the Alabama track educated a new generation about the injustices faced by Wendell Scott more than half a century earlier when he became the only other Black driver to win a NASCAR Cup Series race.
In total, then, Wallace's victory carried significance with respect to his own career as well as for the sport. Yet, people continue to want to rain on his parade.
A tweet practically blames Bubba Wallace for rain at Talladega
There are days when you think about Elon Musk's desire to buy Twitter and hope his ultimate goal is to shutter it. Thursday was that kind of day thanks to a tweet from a user with nearly 4,000 followers who opined that Brandon Brown crossed the finish line under the checkered flag in last fall's Xfinity race, "unlike Bubba Wallace who cowardly hoped for rain. Very un-sportsman like and detrimental to the sport of NASCAR!"
There is so much wrong there that we hardly know where to begin, though Fox Sports racing writer Bob Pockrass got the effort off to a good start by pointing out that Brown's Xfinity race was cut short because darkness was setting in following a caution triggered by a wreck.
As for the rest, there's nothing to support the take regarding cowardice. Nor was NASCAR's decision to call the race early detrimental to the sport. Wallace took the lead on Lap 113 of the scheduled 150, and rain sent the cars back to the pits on Lap 177.
After weighing the likelihood of the skies clearing up vs. the remaining daylight, NASCAR called the race. It gave Wallace, driving for the first-year 23XI Racing team, his first Cup Series victory.
Brandon Brown comes to the defense of a fellow driver
When Fox Sports' Bob Pockrass asked who wanted to hit the misguided Twitter commentator with actual facts regarding Bubba Wallace and last October at Talladega, NASCAR Xfinity Series driver Brandon Brown chimed in.
"A win is a win, no matter if it's rain, darkness (like mine) or any other safety hazard that calls the race per NASCAR," Brown tweeted. "No need to bring hate to anyones win, no matter who it is.  @BubbaWallace works his a** off and deserves this win and the next ones to come."
Brown, whose career will forever be tied to the "Let's Go, Brandon" episode last fall at Talladega, quickly attracted backing from people pointing out that potential 2023 NASCAR Hall of Famer Jeff Burton won twice at Darlington in 1999 in rain-shortened races.
While it's true that Burton finished his career with 21 victories, it took him 96 races to win his first. It took Wallace 143 tries to earn his first. We don't know how many more victories there might be, but he's definitely not going to be a coward in pursuing them.
All stats courtesy of Racing Reference.