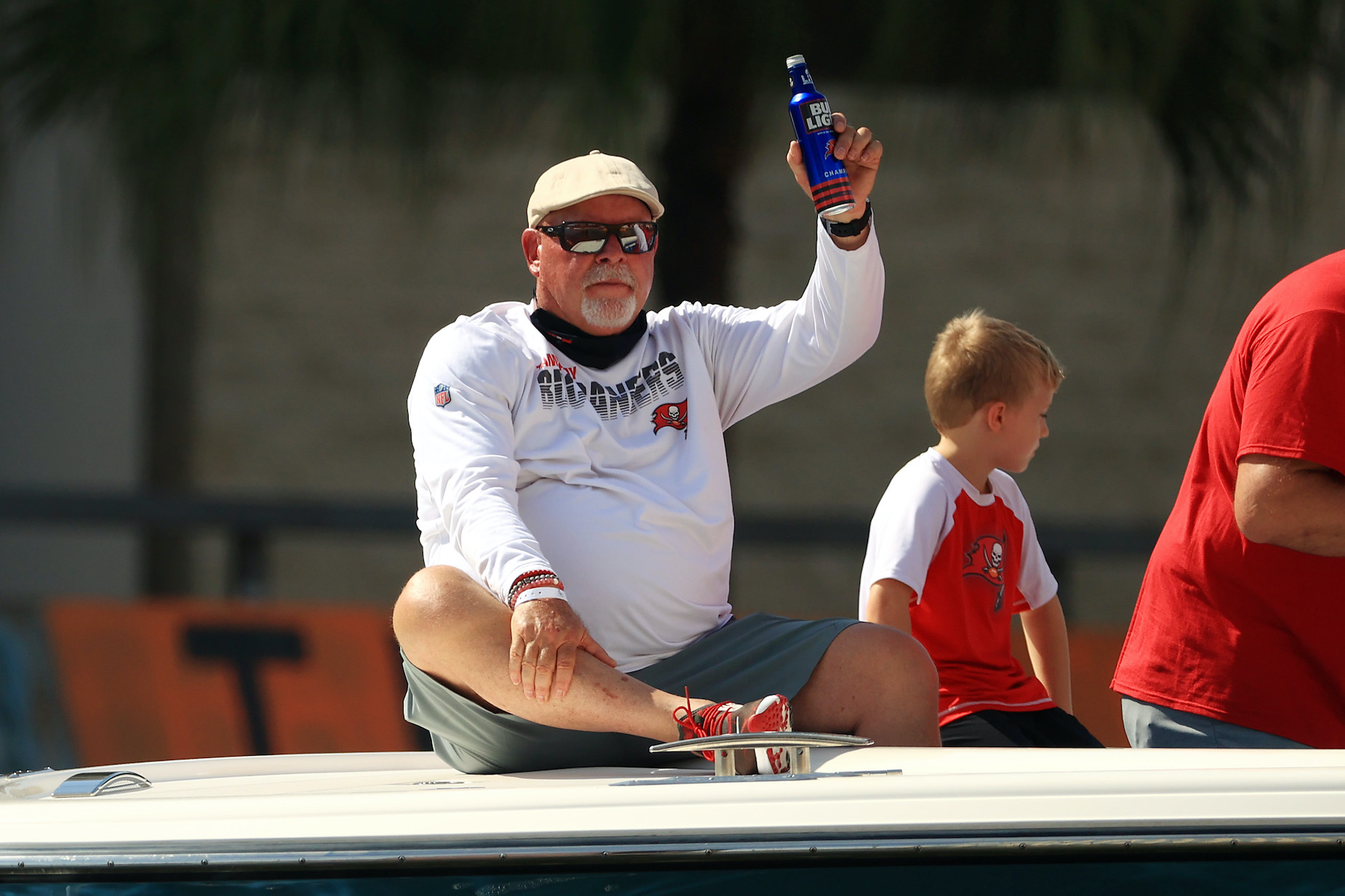 Bruce Arians Will 'Fire' Any Member of His Coaching Staff Who Repeats a Painful Mistake That He Made
Bruce Arians is no stranger to tough love; just ask his coaching staff.
Tampa Bay Buccaneers head coach Bruce Arians is no stranger to tough love. He's a believer in the 'coach them hard, hug them later' philosophy; that belief, it seems, even extends to the men and women on his coaching staff.
During a 2019 interview, Bruce Arians revealed that there's one specific way his coaching staff can immediately lose their job. While that might sound a bit draconian, the rule actually originates from a genuine place.
Bruce Arians is a grizzled coaching veteran with plenty of NFL experience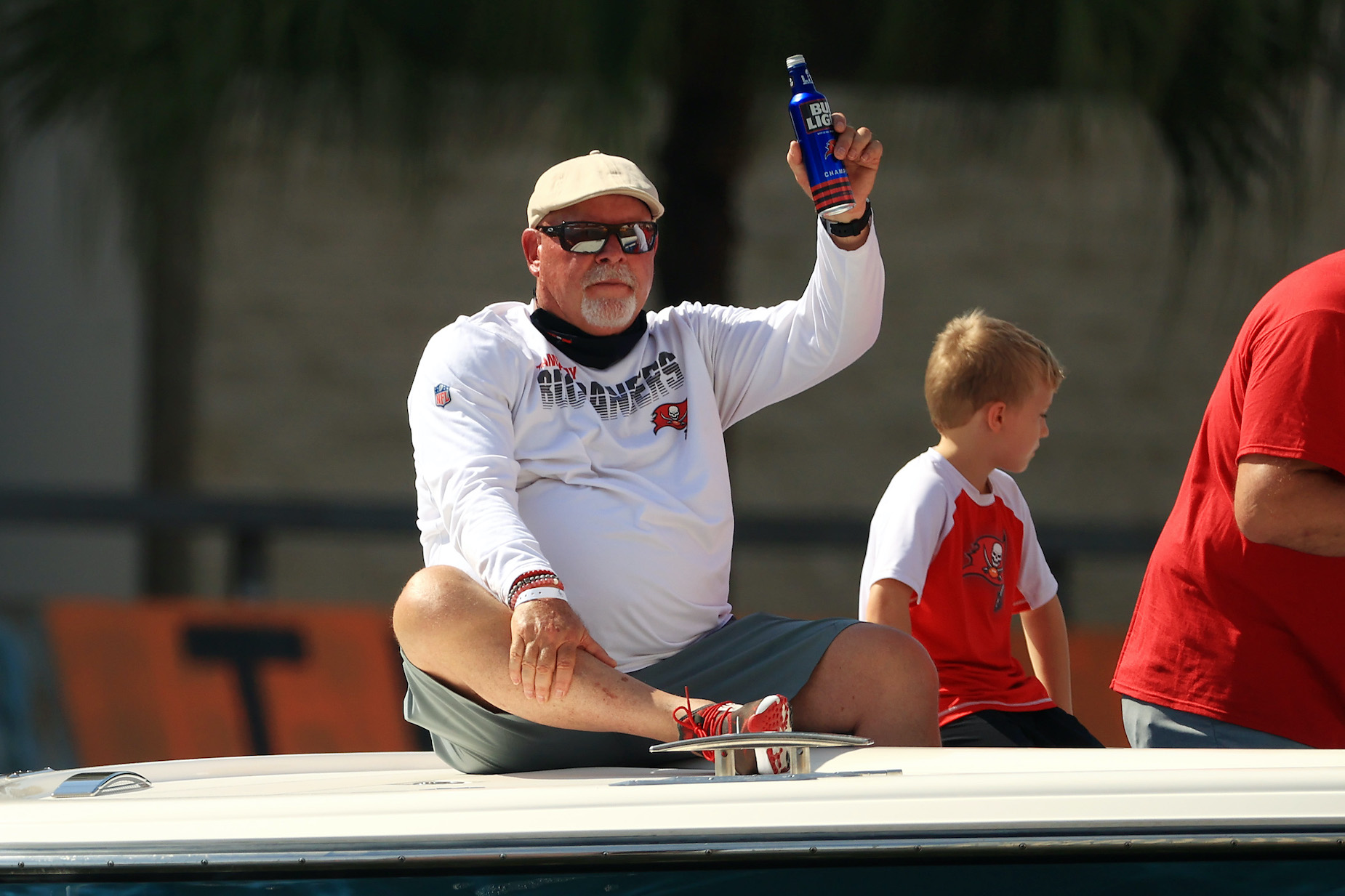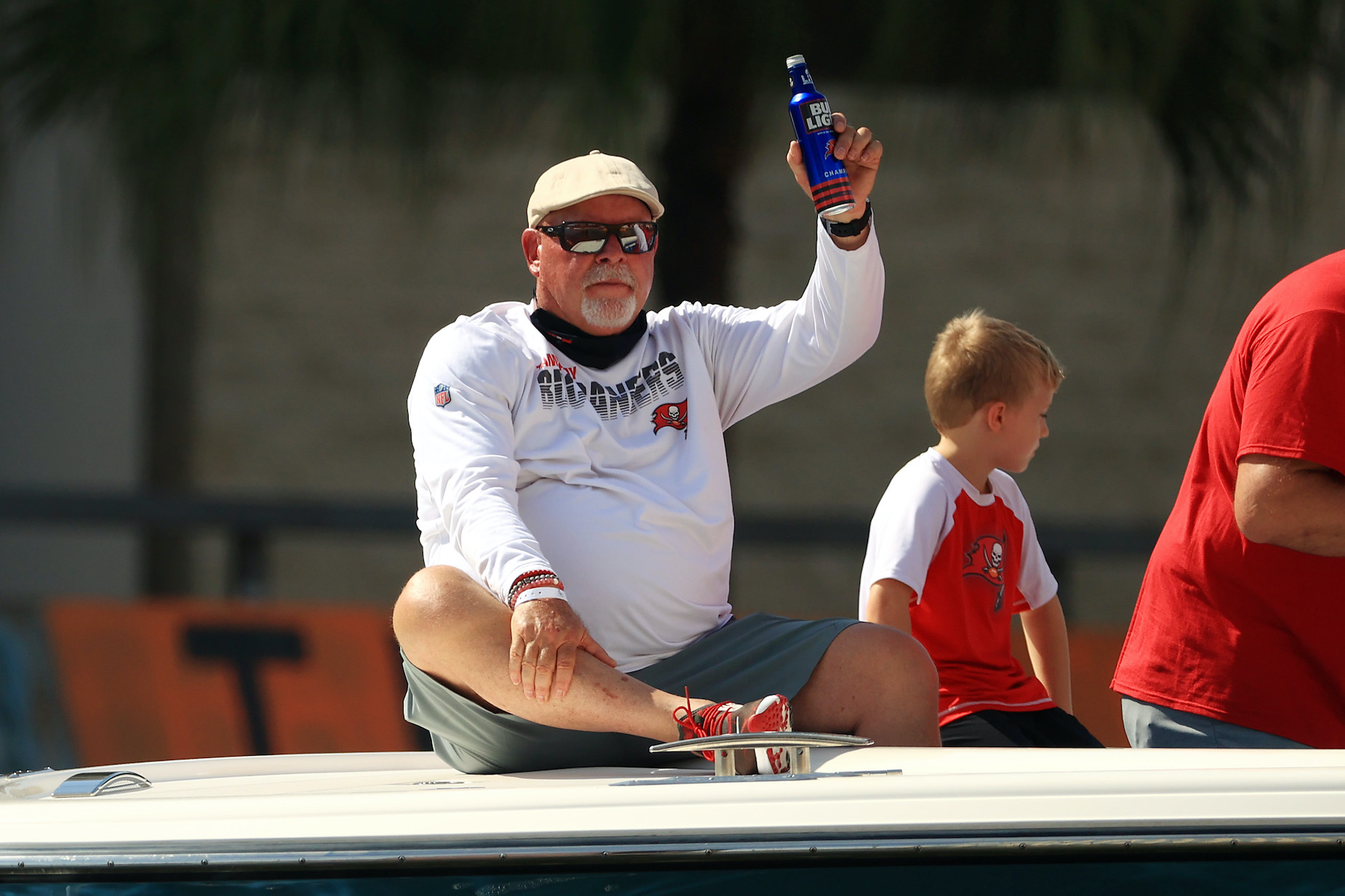 After the 2020 NFL season, Bruce Arians will probably be remembered as the man who won a Super Bowl in Tampa Bay with Tom Brady. The head coach, however, had quite the career before ever setting foot in Florida.
Arians' first coaching gig came in 1975 when he served as a graduate assistant at Virginia Tech. He then took a positional coaching job at Mississippi State before joining Bear Bryant's staff at Alabama; he then took charge of the Temple Owls before getting his first NFL job with the Kansas City Chiefs in 1989.
Getting to the pros didn't mean Arians had found the perfect gig, though. The coach still bounced around a bit, taking both college and NFL jobs, before joining the Pittsburgh Steelers in 2004; while he started out as the wide receivers coach, he quickly rose to the rank of offensive coordinator and started making a name for himself.
Since then, Arians has worked for the Indianapolis Colts, Arizona Cardinals, and Tampa Bay Buccaneers. While he might not be everyone's cup of tea, the coach has certainly paid his dues as a football lifer.
Bruce Arians will fire any coach who ignores their personal commitments
When you think of an NFL coaching staff, it's easy to imagine them spending countless hours in the office, breaking down every piece of film in an attempt to craft the perfect game plan. Bruce Arians, however, doesn't want that to happen in Tampa Bay. In fact, he's willing to fire anyone who places work above everything else.
"If you miss a football game, a recital, anything to do with your children, I'll fire you," Arians told Peter King in 2019 after joining the Buccaneers. There's more to the rule than respecting everyone's work-life balance, though. The head coach doesn't want anyone to repeat the same mistakes that he did.
"Because I missed a lot of mine. And those years don't come back. There's plenty of time in this office to work. You can come back at midnight if you want to. Don't miss that recital, don't miss that game because it means so much to your children, and it means so much to you. The games I did get to see my son play, I knew he felt different, and I don't want those guys to ever miss that."
Tom Brady also knows a thing or two about paying the price for NFL success
When Bruce Arians instituted that rule, Tom Brady was still firmly entrenched in New England. It's safe to assume, however, that the quarterback understands where his head coach is coming from.
"Because my career is so important, I think I make a lot of, I wouldn't call them sacrifices, but just concessions for my job. I love what I do, and I want to do it for a long time," Brady explained in 2016, according to ABC's Michael Rothman. 
But what did Brady give up to become the NFL's GOAT? Those concessions include a strict schedule, a carefully planned diet, and focusing on football ahead of friendships.
"Sometimes, it's hard to cut things out, [and] for me, where I cut is like my friends, they probably don't get as much time as they used to," TB12 said. "When you're one of the leaders of the team, there are no days off." We do know, though, that Brady has made sure to make memories with his children, despite the busy schedule.
It's unclear if Bruce Arians' rule applies to the players on his roster, too. Even if it doesn't, the message is something we all can take to heart. Time is a limited resource and, once it's gone, no amount of money or Lombardi Trophies can bring it back.