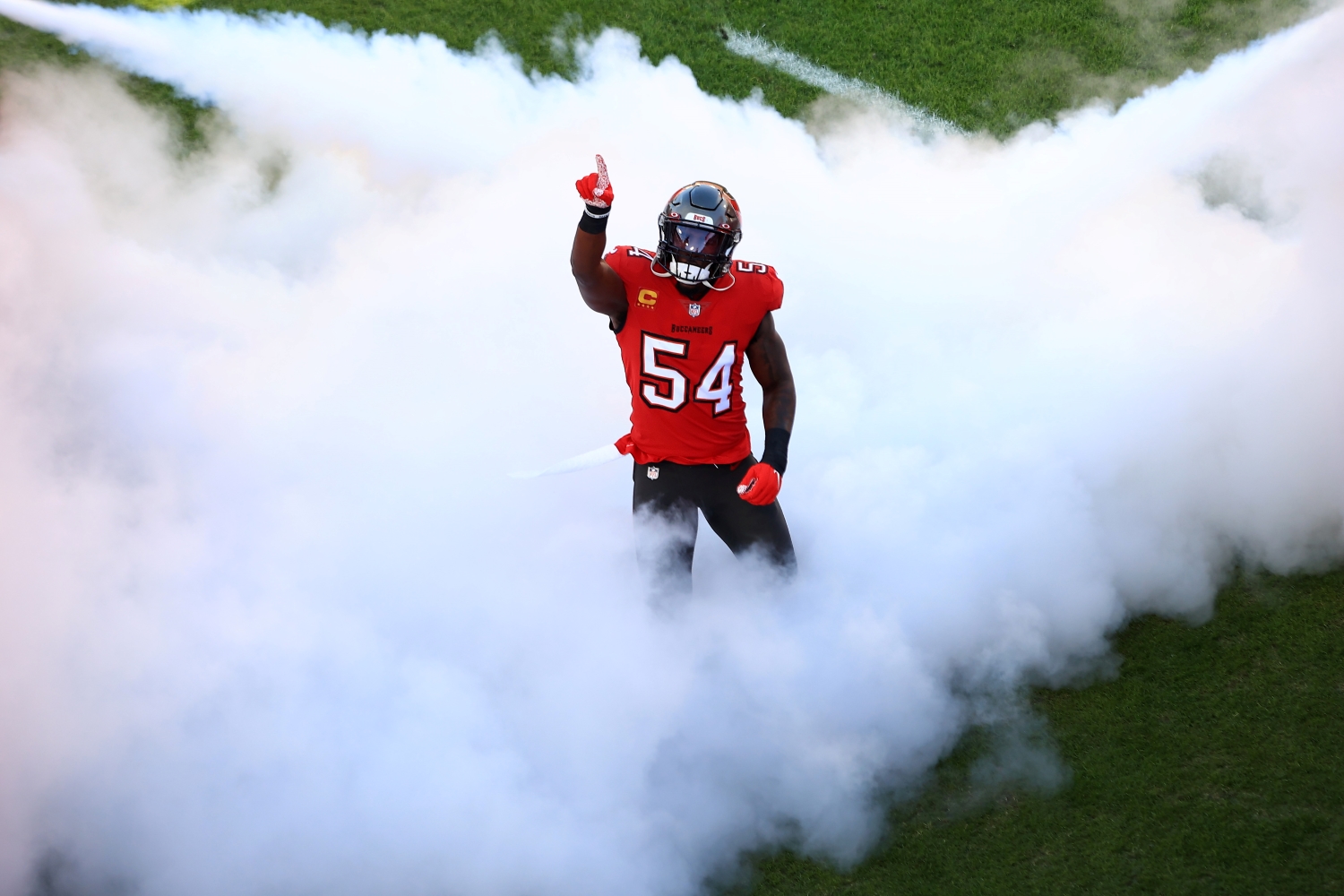 Buccaneers LB Lavonte David Suffered a Heartbreaking Loss This Offseason That No Super Bowl Ring Can Make Up For
Buccaneers LB Lavonte David finally achieved championship glory back in February. However, Tampa's longtime defensive leader suffered a heartbreaking loss away from football that no Super Bowl ring can make up for.
Lavonte David entered the NFL as a prospect with an intriguing skill set and Pro Bowl upside. As the veteran linebacker enters his 10th season with the Tampa Bay Buccaneers, it's clear the reigning Super Bowl champions made the right call to take the Miami native with the 58th overall pick in the 2012 NFL Draft. With three All-Pro selections on his resume and a new Super Bowl ring sitting at home, the 31-year-old has accomplished just about everything possible in the pro football world since he left Nebraska.
Unfortunately for David, the thrill of winning his first title eventually got replaced with the pain of losing a loved one during the course of his up-and-down offseason.
Lavonte David's first trip to the playoffs ended with the ultimate prize
A true sideline-to-sideline force, David has punished ball-carriers, pass-catchers, and quarterbacks from the moment he stepped foot on an NFL field. Blessed with 4.65 speed coming out of college, the 6-foot-1, 233-pound linebacker wasted no time showing why the Buccaneers made him a second-round draft pick. David totaled a team-high 139 tackles (including 20 for loss) in his first year with the NFC South franchise.
Of course, his sensational rookie season simply set the stage for more success in the future.
Since he announced his arrival in 2012, David has consistently stuffed the stat sheet while serving as the unquestioned leader of Tampa's defense. His ability to diagnose plays and close in a hurry helped him earn a reputation as one of the best players at his position. Despite David's individual brilliance, the Buccaneers never made the playoffs in his first eight years with the team.
Luckily for the veteran linebacker, Tom Brady arrived last spring.
With the GOAT taking over for the turnover-prone Jameis Winston, Bruce Arians' squad went from finishing 7-9 to winning a championship. While Brady certainly put together a rock-solid, mistake-free effort in Super Bowl 55, David and the defense definitely saved their best effort for last. Facing Patrick Mahomes and a loaded Kansas City Chiefs offense, the Buccaneers applied consistent pressure and made life incredibly difficult for the league's most physically gifted quarterback.
Ultimately, Tampa's talented front seven proved too much to overcome. By the final whistle, David and the rest of his teammates got a chance to hoist the Lombardi Trophy in front of a packed home crowd at Raymond James Stadium.
David suffered a heartbreaking loss during an up-and-down offseason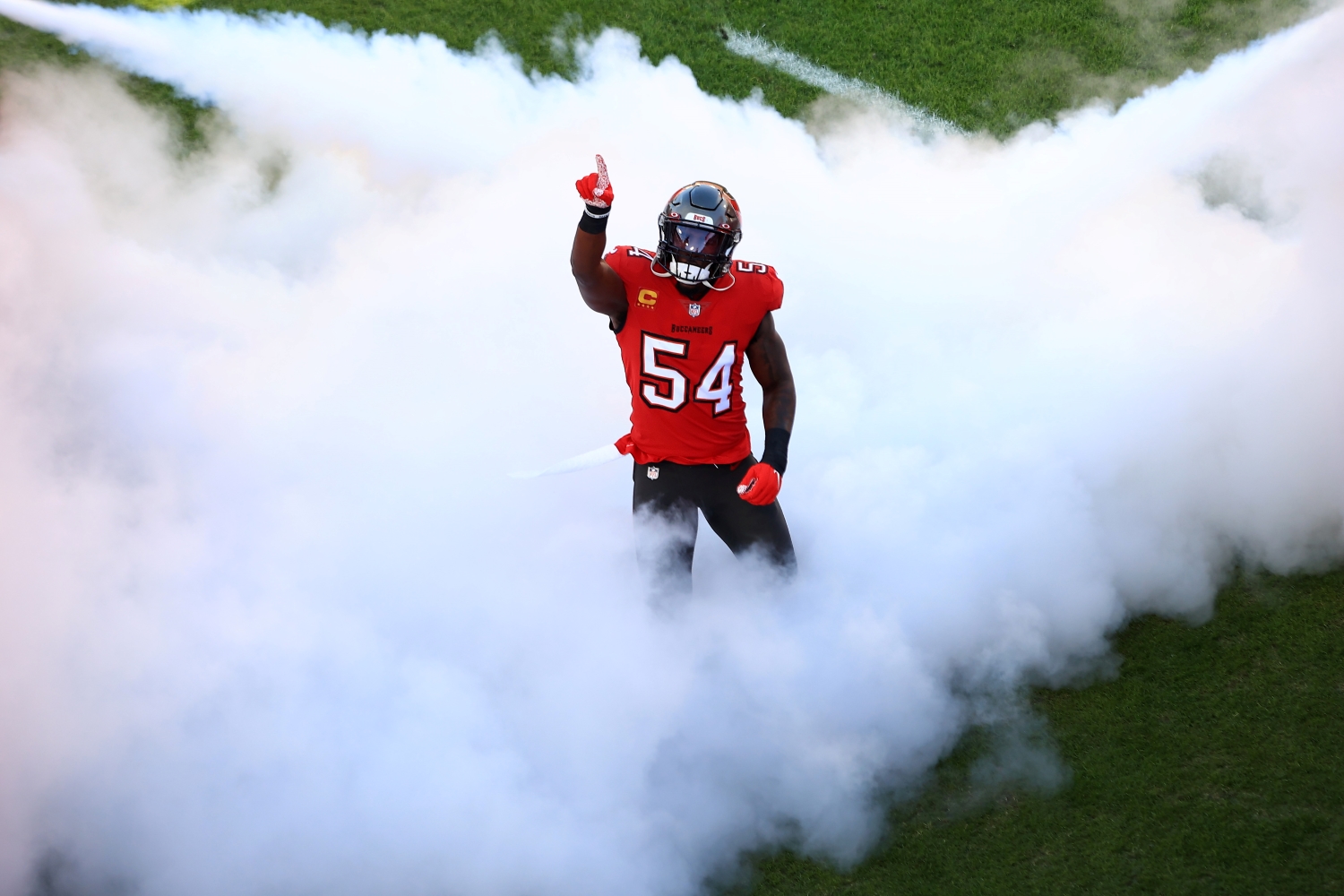 Coming off an unforgettable season, David entered the offseason as a champion in need of a new contract. Despite being on the wrong side of 30, he landed a two-year, $25 million extension with $20 million guaranteed. Needless to say, the Buccaneers made sure to take care of one of their homegrown stars and most respected players.
Unfortunately for David, his life took a heartbreaking turn a few months after he received long-term financial security.
According to Joey Knight of the Tampa Bay Times, the team's longtime defensive leader told reporters on Monday that he lost his father, Edward Nelson, to liver cancer this offseason.
"Everything was so high, and then all of a sudden, life just turned around," David explained.
Nelson's passing occurred five months after his son achieved championship glory and two months after David graduated from Nebraska. The linebacker's mother, Lynette David, died more than five years ago. By earning his criminal justice degree — which he received at a ceremony held on Mother's Day Weekend — David fulfilled a vow he made to her.
Losing his father represented a painful blow for the hard-hitting linebacker, but he still has a deep appreciation for the support Nelson gave him dating back to his childhood that will never go away.
"The good thing about it is, he loved watching me play football," David said. "He was there for me every step of the way since I was in little league — at every football game, every practice. So my joy is to come out here knowing that he helped me get to this point, and I know he's still watching me while he's up there."
Don't be surprised if the star linebacker secures a second Super Bowl ring sooner than later
There's no doubt David has experienced highs and lows in 2021.
On one hand, he earned a Super Bowl ring, signed a $25 million contract extension, and received his bachelor's degree. However, none of those achievements can make up for losing a parent. As he enters his 10th NFL season, David can't count on his dad cheering him on any longer, but he can look forward to the full-fledged backing from a Buccaneers fan base that's eager for TB12 to make winning a tradition in Tampa, too.
With all 22 starters back in the fold, the reigning champions have all the pieces needed to successfully defend their title. Plus, with Brady's troublesome left knee no longer an issue, the Buccaneers could actually improve on last year's regular-season record of 11-5. As long as their top players remain healthy, they should easily win an NFC South division that no longer includes Drew Brees.
In fact, if the Buccaneers play up to their talent level, there's no team in the league that should stop them from winning back-to-back titles. So, after waiting nearly a decade to win his first ring, Lavonte David seems dangerously close to becoming a multiple-time Super Bowl champion.
All statistics courtesy of Pro Football Reference. All contract data courtesy of Spotrac.