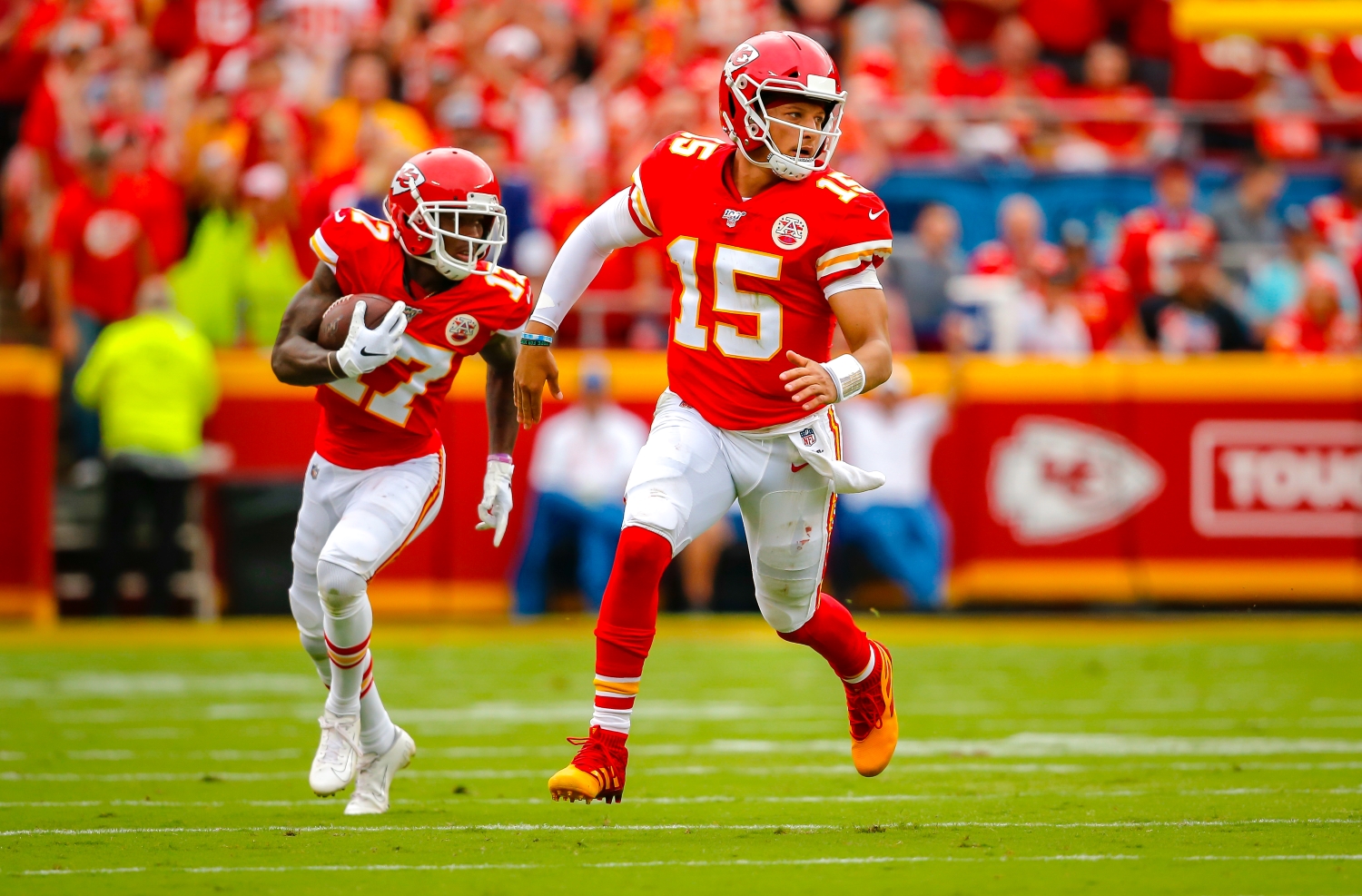 Patrick Mahomes and the Chiefs' Star-Studded Offense Are About to Get Even Scarier Thanks to a Dangerous-Sounding Development
Is it possible for Patrick Mahomes and the Chiefs to be even more dangerous on offense? If the latest report about Mecole Hardman is a sign of things to come, Kansas City should dominate opposing defenses at a higher level than ever before.
The Kansas City Chiefs entered the offseason with a few holes to address on offense. Thanks to an aggressive approach by general manager Brett Veach, the reigning AFC champions feature about as complete of a lineup as possible heading into training camp.
However, Patrick Mahomes and Co. should be even more lethal due to the development of a player who's no stranger to making big plays for Kansas City. And if everything clicks on all cylinders for the Chiefs, don't be surprised if they earn a chance to avenge their loss to the Tampa Bay Buccaneers in Super Bowl 55.
The Chiefs added plenty of talent to their offense over the last few months
Talk about the rich getting richer.
In the span of a few months, Veach turned one of the league's best offenses into a more formidable unit. While it took significant financial and draft resources to make that happen, the 43-year-old GM should feel confident about the work he completed this offseason.
Most importantly, the Chiefs upgraded an offensive line that got badly exposed by the Tampa Bay Buccaneers in the Super Bowl. First, they signed longtime New England Patriots left guard Joe Thuney to a five-year, $80 million deal. A two-time Super Bowl champion who earned second-team All-Pro honors in 2019, Thuney should anchor that same spot in Kansas City for years to come.
Mahomes' protection squad received another major boost with the arrival of the 6-foot-8, 355-pound Orlando Brown Jr. Although the Chiefs paid a steep price to acquire the talented blindside protector from the Baltimore Ravens, it won't matter if Brown becomes a long-term fixture at left tackle. With two Pro Bowl berths on his resume, the 25-year-old looks like a strong bet to lock down that position for at least the next half-decade.
In addition, the Chiefs bolstered their offense by signing veteran interior linemen Kyle Long and Austin Blythe and selecting center Creed Humphrey in the second round of the 2021 NFL Draft.
Patrick Mahomes and Co. should be even scarier thanks to a dangerous-sounding development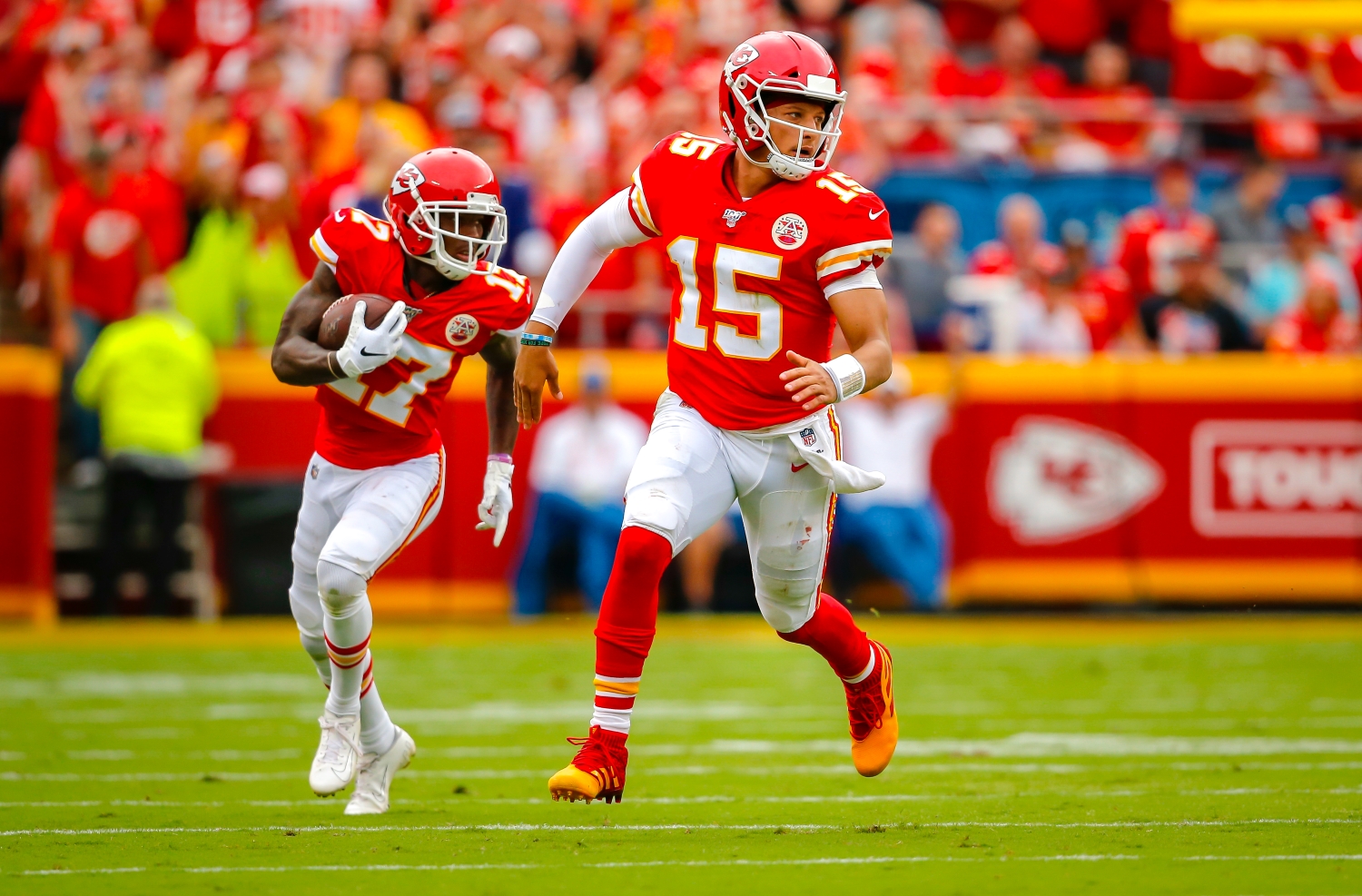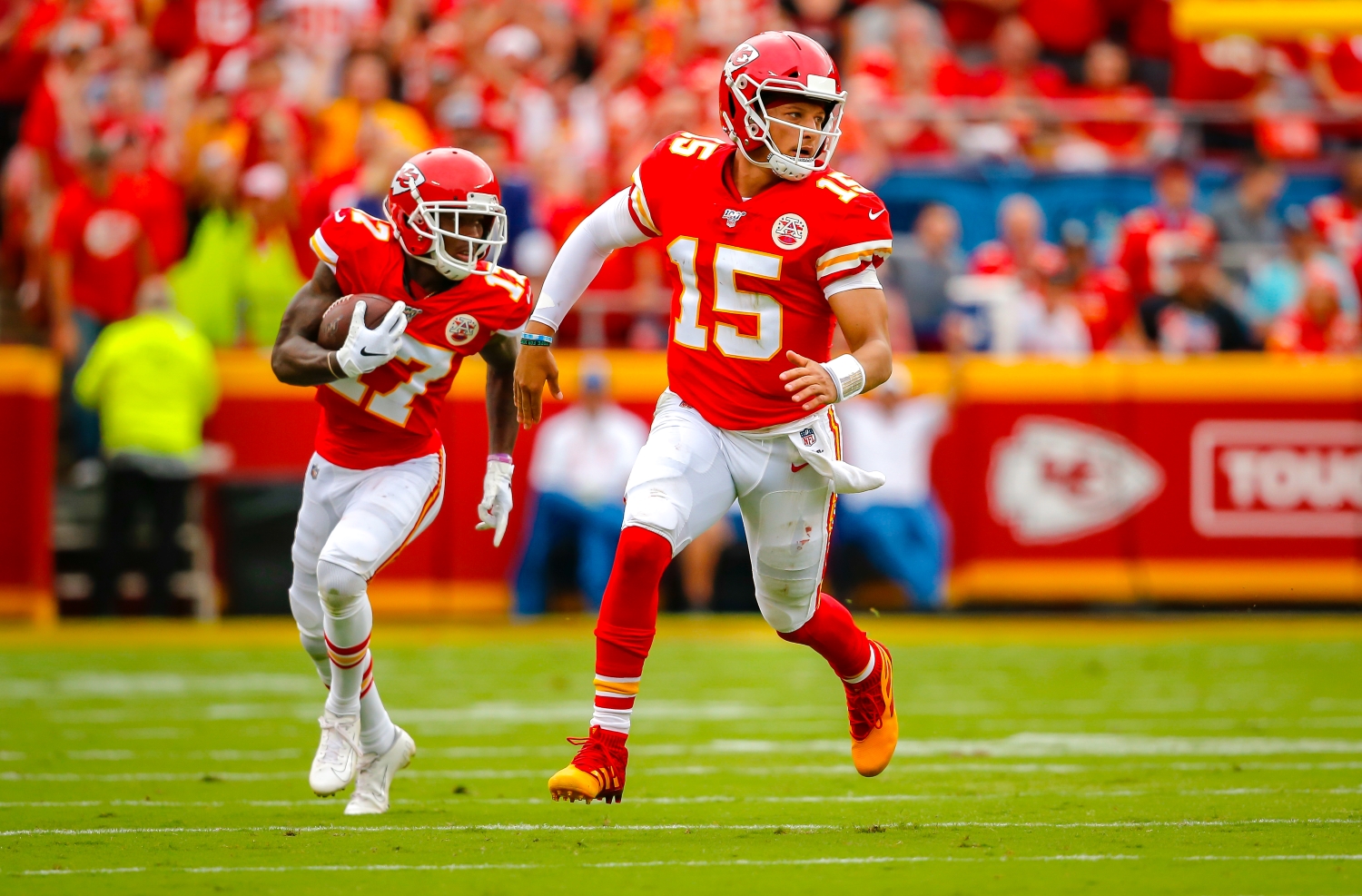 The Chiefs re-stocked their offensive line with fresh blood. However, defenses should fear Mahomes and Co. even more heading into the 2021 season because of the growth of a player who's called Kansas City home since 2019: Mecole Hardman.
Tipping the scales at 5-foot-10, 187 pounds, the 2019 second-round pick doesn't possess the size or frame of a prototypical No. 1 wideout. But his incredible speed (he ran a 4.33-second 40-yard dash at the NFL Scouting Combine) and overall athleticism make him a threat to score from anywhere on the field. Already an electrifying returner (he took a kickoff back 104 yards for a touchdown as a rookie), Hardman looks poised to make a bigger impact in the passing game in his third NFL season.
In fact, The Athletic's Nate Taylor believes the 23-year-old "has the best opportunity to be the unit's breakout player this season." According to Taylor, Hardman made "sizable improvements" in route running, consistency catching the ball, and his overall demeanor in practice. And the third-year pro's strong start to the offseason program caught the attention of one of his star teammates.
"I think he's hungrier than he's ever been," Tyrann Mathieu said of Hardman. "Each and every practice, he's trying to find me. I know iron sharpens iron, but it seems like every day he wants to see me. I'm grateful that I can get him better. It's been a pleasure to see him come to work."
Does an improved Mecole Hardman make Kansas City the NFL's most lethal offense?
Despite leading the league in yards, the Chiefs only finished sixth in scoring during the 2020 season. So even though Mahomes and his cast of weapons moved the ball with relative ease, it's clear the unit has room to improve.
Luckily for Kansas City, an improved version of Hardman should help the offense put up bigger point totals in 2021.
After all, with defenses focused on slowing down the dynamic duo of Travis Kelce and Tyreek Hill, the speedy receiver should have ample one-on-one opportunities. If Hardman's route-running skills and hands have truly improved, he should inflict major damage going up against a team's second- or third-best corner. He may not rack up 80 receptions, but his big-play ability and rare explosion should shine through even more now that he's improved other aspects of his game.
Does a better version of Hardman make Kansas City the NFL's most lethal offense, though?
On paper, it's still tough to choose the Chiefs over the Buccaneers.
Tom Brady plays behind an offensive line that includes three rock-solid veterans (Donovan Smith, Ali Marpet, and Ryan Jensen) and one of the league's most promising young tackles (Tristan Wirfs). He has arguably the best receiver tandem in the NFL in Mike Evans and Chris Godwin. Plus, Brady has plenty of other weapons at his disposal, including Antonio Brown, Rob Gronkowski, Tyler Johnson, and O.J. Howard.
Don't forget the Buccaneers also have a deep backfield comprised of Leonard Fournette, Ronald Jones II, Giovani Bernard, and 2020 third-rounder Ke'Shawn Vaughn. That group has more than enough talent to augment a passing game that possesses scary upside.
With unparalleled continuity and no discernible holes in their starting lineup, the Buccaneers look like the NFL's most dangerous offense.
But if Hardman takes a massive third-year leap, the Chiefs might give the reigning champs a run for their money.
Of course, scoring points in the Super Bowl is what really matters.