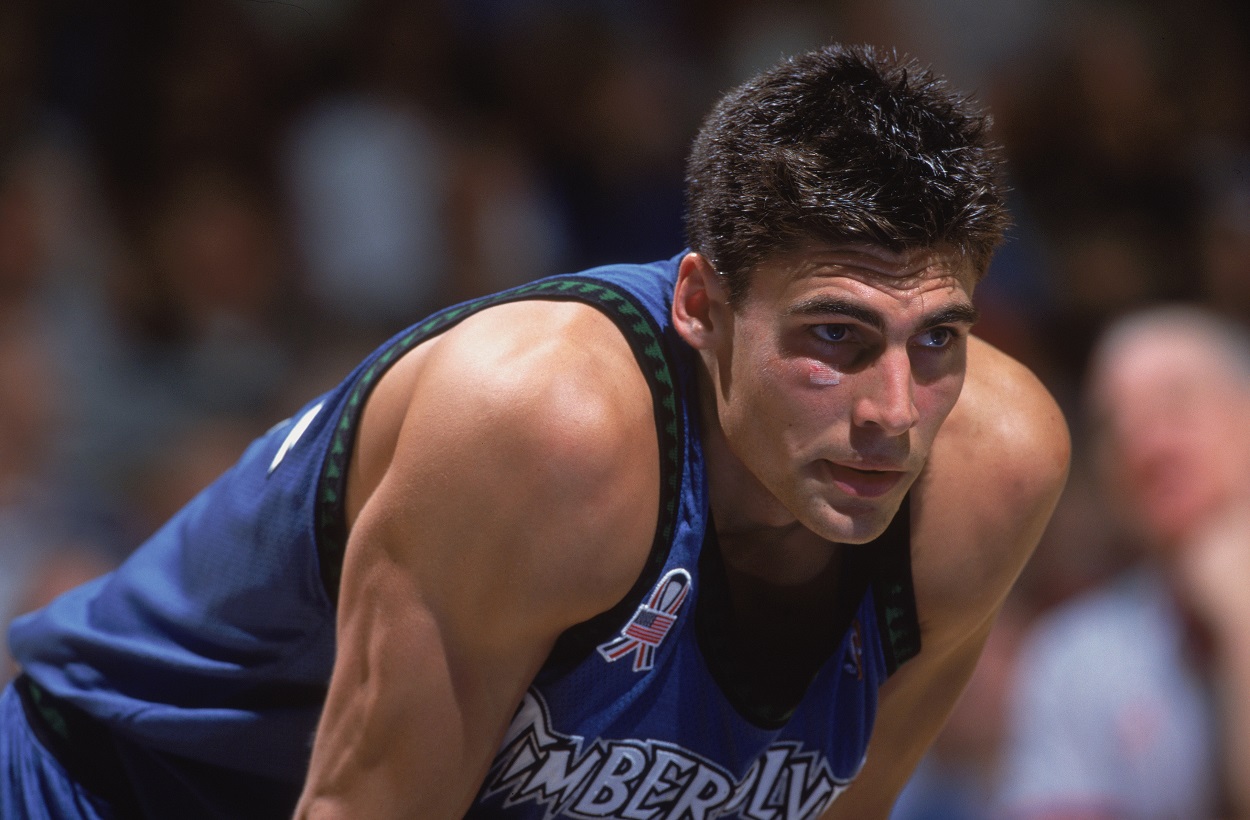 How Good Was NCAA Tournament Analyst Wally Szczerbiak as a Player?
A look back on the playing career of former All-American and NBA All-Star Wally Szczerbiak, who serves as a college basketball analyst for CBS.
As Wally Szczerbiak is more known these days for his work as a college basketball analyst for CBS Sports, it's sometimes easy to forget just how good of a player he was in both college and the NBA. While an All-American at Miami (OH) and a one-time NBA All-Star, Szczerbiak was actually highly underrated at times and likely would have had a longer pro career than he did had it not been for a string of unfortunate injuries.
So just how good was Wally Szczerbiak as a player?
Wally Szczerbiak was an All-American at Miami (OH)
The son of former ABA and Spanish League star Walter Szczerbiak, Wally Szczerbiak spent much of childhood in Europe before playing his high school ball in Long Island, where he averaged 36.6 points and 15.9 rebounds for Cold Spring Harbor High School as a senior in 1994-1995.
Despite his incredible stats, Szczerbiak wasn't heavily recruited out of high school and accepted a scholarship to Miami of Ohio. He started just four of 22 games as a freshman in 1995-1996 and averaged only eight points per game but his role in the offense increased a bit the following year, a season in which his scoring average jumped to 12.8.
As a junior in 1997-1998, Szcerbiak was one of the leading scorers in the nation, averaging 24.4 points per game, and was First-Team All-MAC selection despite missing eight games due to a broken wrist.
As a senior, he led the RedHawks to one of their greatest seasons in history and was the third-leading scorer in the nation at 24.2 points per game, which earned him MAC Player of the Year honors. Szczerbiak, who was also named a consensus Second-Team All-American, led Miami to a 20-6 record in the regular season and a 15-3 conference record, which earned the team a No. 10 seed in the Midwest Regional of the 1999 NCAA Tournament.
In the RedHawks' opening-round matchup against the seventh-seeded Washington Huskies, Szczerbiak scored 43 of Miami's 59 points in a one-point victory and then scored 24 in the round of 32 in an upset win over sixth-seeded Utah, sending the team to the Sweet 16 for just the third time in school history. Unfortunately for Miami, their Cinderella run ended there as they lost to third-seeded Kentucky, 58-43.
In 105 games for Miami, Wally Szczerbiak averaged 17.6 points per game while shooting 51.2% from the floor and 43.1% from the 3-point line.
Wally Szczerbiak was a one-time NBA All-Star
Wally Szczerbiak was taken with the sixth overall pick of the 1999 NBA draft by the Minnesota Timberwolves, with whom he played six and a half seasons. As a rookie, he started 53 of the 73 games in which he appeared and averaged 11.6 points per game, earning First-Team All-Rookie honors. Two seasons later, he earned his first and only NBA All-Star nod, a season in which he averaged 18.7 points per game.
In January 2006, Szczerbiak was averaging a career-high 20.1 points per game when he was traded to the Boston Celtics. He underwent knee surgery following that season and was having a solid 2006-2007 season in Beantown, averaging 15 points per game, before undergoing season-ending surgery on both ankles.
On the night of the 2007 NBA draft, he was traded to Seattle but played just 50 games for the Sonics before being shipped to the Cleveland Cavaliers. Szczerbiak played 99 games for the Cavs over a season and a half but averaged just 7.3 points per game.
He hoped to continue his career in 2009-2010 but just as the season was getting underway, he revealed he'd had a third knee surgery and was told by doctors that a fourth would make it difficult for him to even live a normal life, let alone play basketball, so he opted for retirement.
In 651 career NBA games, Wally Szczerbiak averaged 14.1 points per game while shooting 48.5% from the floor and 40.6% from the 3-point line.
He now serves as a college basketball analyst for CBS and also works for MSG Network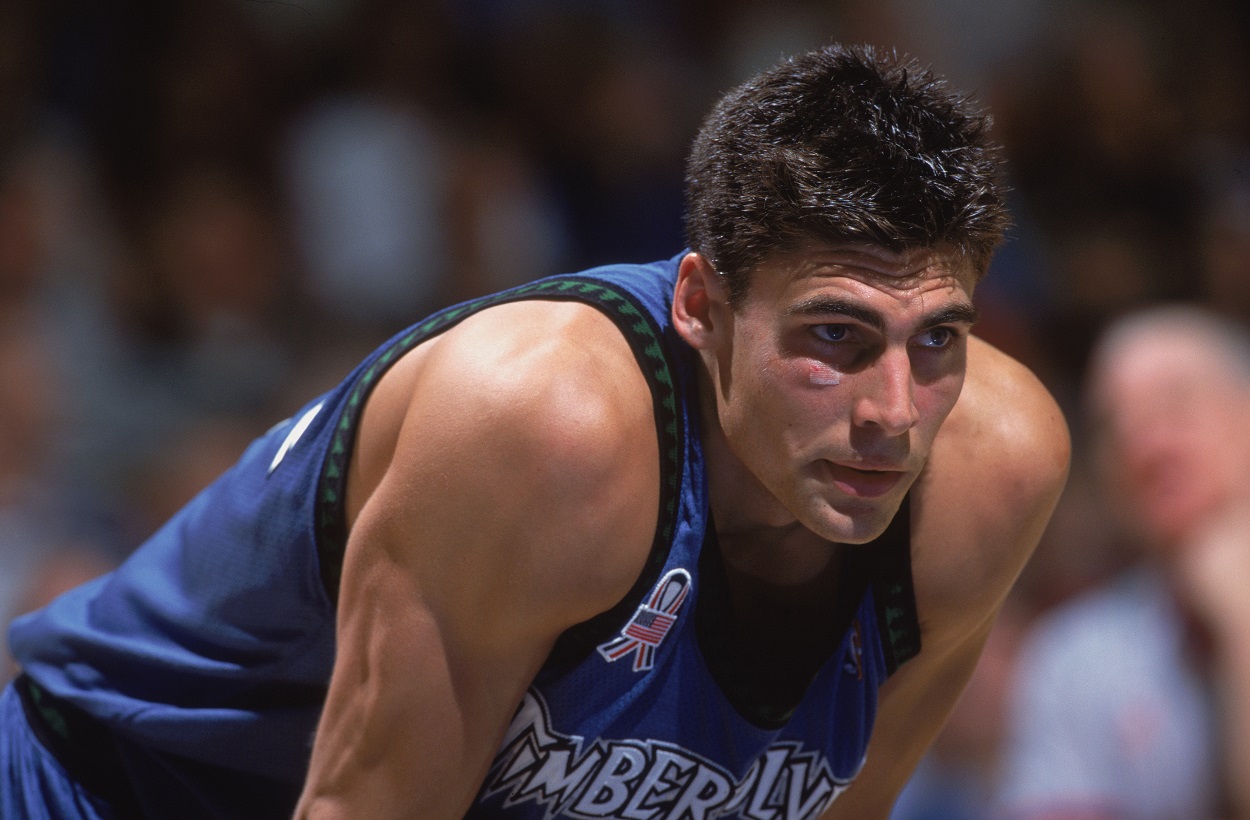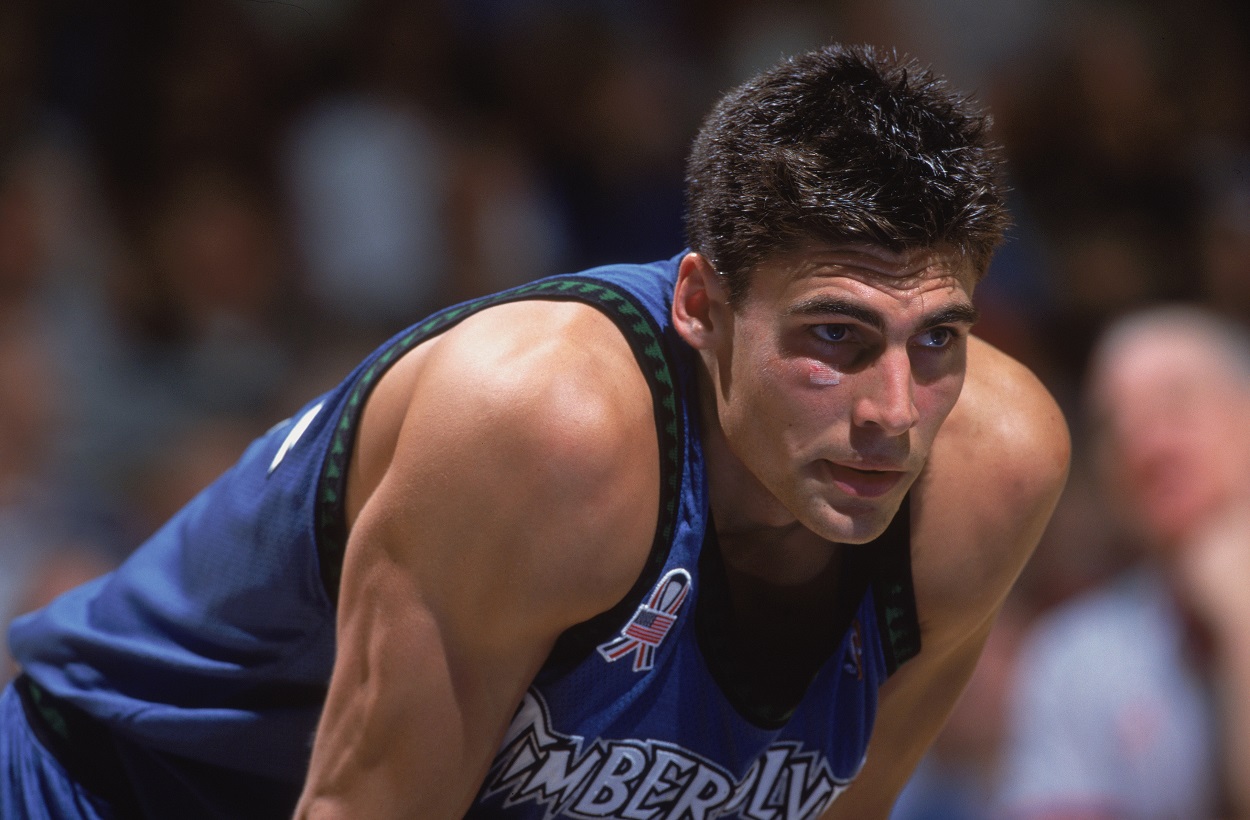 It didn't take long for Wally Szczerbiak to find work once his playing days were over as he joined CBS Sports in 2010 as a college basketball analyst and still serves in that role to this day.
In addition, Szczerbiak has also been a studio analyst for MSG Network since 2012 and can be seen on pregame shows and postgame shows for the New York Knicks. He also occasionally fills in as a color commentator.
Stats courtesy of Sports Reference