Celtics Head Coach Ime Udoka Felt the Need to Apologize to Chauncey Billups and Reprimand His Team After the Celtics Embarrassed the Trail Blazers
Ime Udoka should've been thrilled after his Boston Celtics demolished the Portland Trail Blazers, 145-117, on the road Saturday night.
But he wasn't.
After the game, Udoka personally apologized to Blazers head coach Chauncey Billups for his team running up the score late in the fourth quarter and celebrating excessively on the sidelines. The first-year HC even reprimanded his team in his postgame press conference, proving he won't tolerate the Celtics having fun if it means breaking the unwritten rules of the game.
Celtics show up the Trail Blazers with excessive bench celebration
By the end of the fourth quarter of Saturday night's game between Boston and Portland, the final result was no longer in question. The Celtics led by nearly 30 points with a few minutes remaining, and both head coaches had already emptied their benches.
But the Celtics — specifically second-year guard Payton Pritchard — kept pouring it on. Pritchard chucked up and made three consecutive threes in the closing minutes of the game, and he wasn't waiting for the shot clock to run down, either.
During the 23-year-old's impressive shooting display, the Celtics bench was celebrating every shot as if they had just won the NBA Finals. After Pritchard's third straight three, Boston players ran around on the sidelines waving towels and pumping up the crowd, which earned the team a technical foul for excessive celebration.
Udoka wasn't too happy with his team's actions after the fact.
Ime Udoka apologized to Chauncey Billups and reprimanded his players
Udoka didn't appreciate his team showing up the Blazers on their home court, so he personally apologized to Billups after the game. The rookie head coach also told his players in the locker room to "keep that professional," and he even reprimanded them in his postgame comments.
"Payton is a young guy who's shooting it well and playing well, and what we would have liked to do is slow that down," Udoka told reporters. "We got three offensive rebounds and were getting it back up with 10, nine seconds left. Hold that and respect the game.
"So I did apologize to Chauncey for that. Didn't mean for it to get out of hand like that. That's when things can get heated on the court. You'd like a little more understanding, but at the same time he's playing in his hometown and you're happy for him. But there's a line not to cross there."
It's tough for an NBA team to have any controversy after a 28-point win, but here we are with the Celtics.
Pritchard defends himself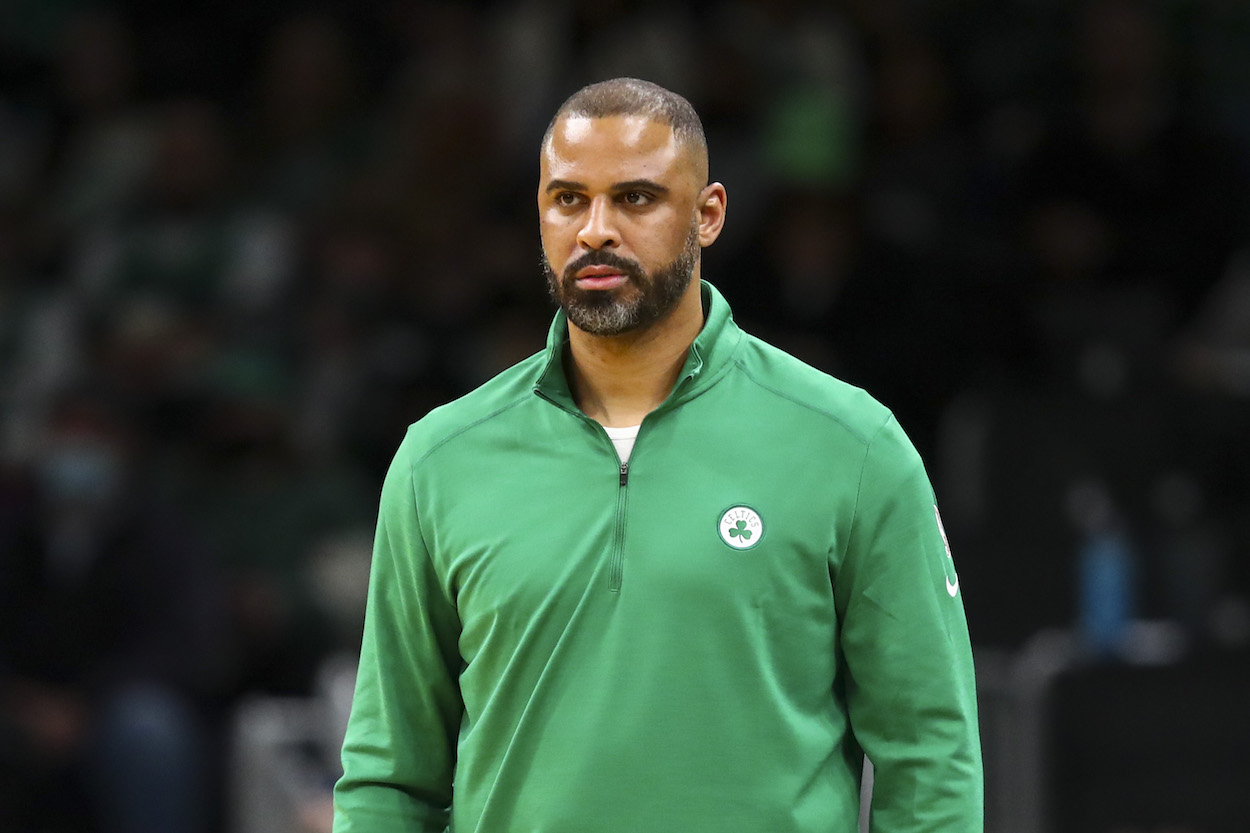 Udoka thought the Celtics were a bit out of line with their late-game antics, but Pritchard didn't exactly see it that way. After the game, the Oregon product defended his shooting flurry at the end of regulation.
"I mean, we're hitting shots," Pritchard told reporters. "So I don't know what they want us to do. At the same time, I get it, we were like freeballing it, but we were just playing ball and hitting shots."
Pritchard has a point, but it's safe to say we won't be seeing him chuck up a bunch of threes at the end of the next Celtics blowout.
Like Sportscasting on Facebook. Follow us on Twitter @sportscasting19.