The Boston Celtics' $141 Million Disaster Has Quickly Become the New York Knicks' Latest Nightmare
The biggest gain for the Boston Celtics this year has been their most significant offseason loss. Two years after signing point guard Kemba Walker to a max deal worth $141 million, the team cut its losses by trading him to the Oklahoma City Thunder for old friend Al Horford.
The Thunder bought Walker out, and the New York Knicks scooped up the former All-Star. Walker has now hit a low point in his NBA career as he's no longer a part of the Knicks' plans.
Brad Stevens' first big move in new role with the Boston Celtics was trading Kemba Walker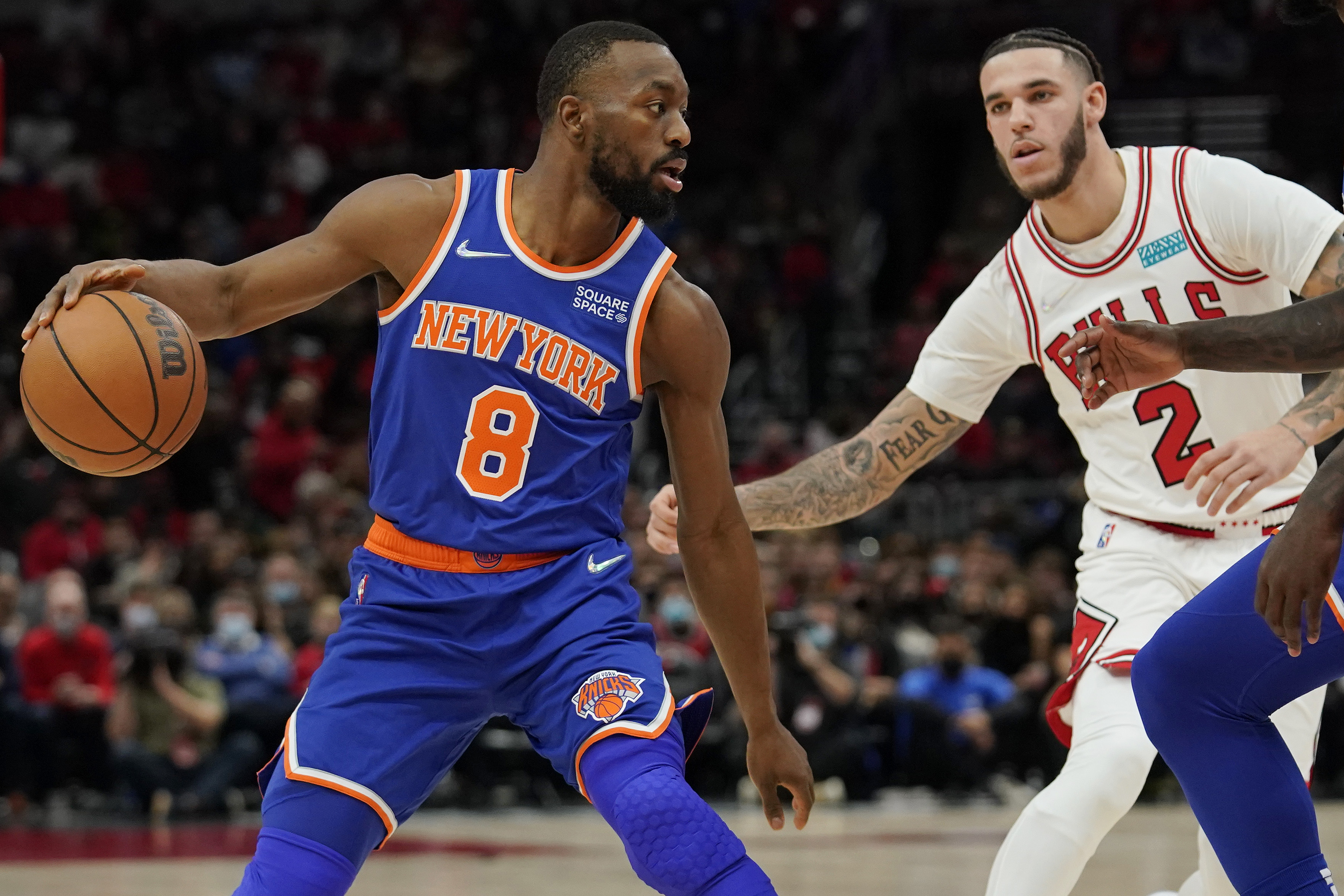 The Celtics shook things up in the front office this offseason when Danny Ainge, the team's president of basketball operations, resigned. Brad Stevens, the head coach the previous eight years, took over for Ainge and immediately made an impact. Walker hadn't lived up to his max deal, and Stevens quickly moved him, even if it meant bringing back an overpaid but effective Horford.
Horford added much-needed size to a Celtics team that underachieved in Stevens' last season, finishing 36-36 and getting bounced in the first round by the Brooklyn Nets.
Walker's balky knee prevented him from playing back-to-back games. His contract was a problem. Stevens noted the deal wasn't a fun one to make, but it helped free up some cap space and enabled Horford to return.
"Trading Kemba right off the bat was not fun, was not an easy thing to do," Stevens said, according to Celtics Wire. "But obviously, the opportunity to get Al back and some of the things that it opened us the opportunity to do here, as we try to build towards the future … it was just part of it."
Kemba Walker has been removed from the New York Knicks' rotation
The Knicks inked Walker to a two-year deal worth nearly $18 million after the OKC buyout. In his 18 games with the Knicks, he's struggled mightily, putting up career-lows in points (11.7) and assists (3.1) in 24.5 minutes. Knicks coach Tom Thibodeau had made a change, taking Walker out of the rotation.
"It's a tough decision to make, but you always have to do what you think is best for the team," Thibodeau said, per ESPN. "I view Kemba as a starter, and so it'd be tough to play three small guards together. I gave it consideration, and I've got great respect for who Kemba is as a person and all he's accomplished in this league.
"But I have to do what I think is best for the team."
Walker has been benched down the stretch recently, and Thibodeau has decided to replace Walker with Alec Burks, who scored 23 points in a victory over the Atlanta Hawks on Saturday.
"I want to tighten the rotation," Thibodeau said. "I liked the way the team functioned, so it will be similar to what we did in the Atlanta game."
Walker isn't the only former Boston Celtics player and current Knick struggling
After making the playoffs last year for the first time since the 2012-13 season, the Knicks made an attempt to bolster their roster in the offseason. The Walker deal certainly hasn't paid off. They also lured another player from the Celtics this offseason, and that hasn't paid any dividends.
New York inked free agent Evan Fournier to a four-year deal worth $78 million. Based on money alone, the Knicks swung and missed on that deal as well.
Fournier, like the Knicks, has been hot and cold. He got off to a quick start, but has since cooled and is averaging 13.1 points and 3.0 rebounds. He played 16 regular-season games last year for the Celtics, who acquired him at the trade deadline.
Fournier had spent the last six-plus years with the Orlando Magic. In his final full season in Orlando, the shooting guard averaged 18.5 points. For Fournier, it's been a case of the unknown in New York.
"The way I look at it, I can't just play like I did with other teams knowing I'd play 32 minutes at least," he said to The New York Post. "I know where my shots are coming from, I know how things are going to go for me. So I can get into the game knowing that. 
"I think the situation right now is I don't know how many minutes I'm going to play, so I have to have the mindset of: If I'm going to play 20 minutes, then just come out the gate with extreme energy." 
Boston's losses of Walker and Fournier have certainly not been the Knicks' gain.