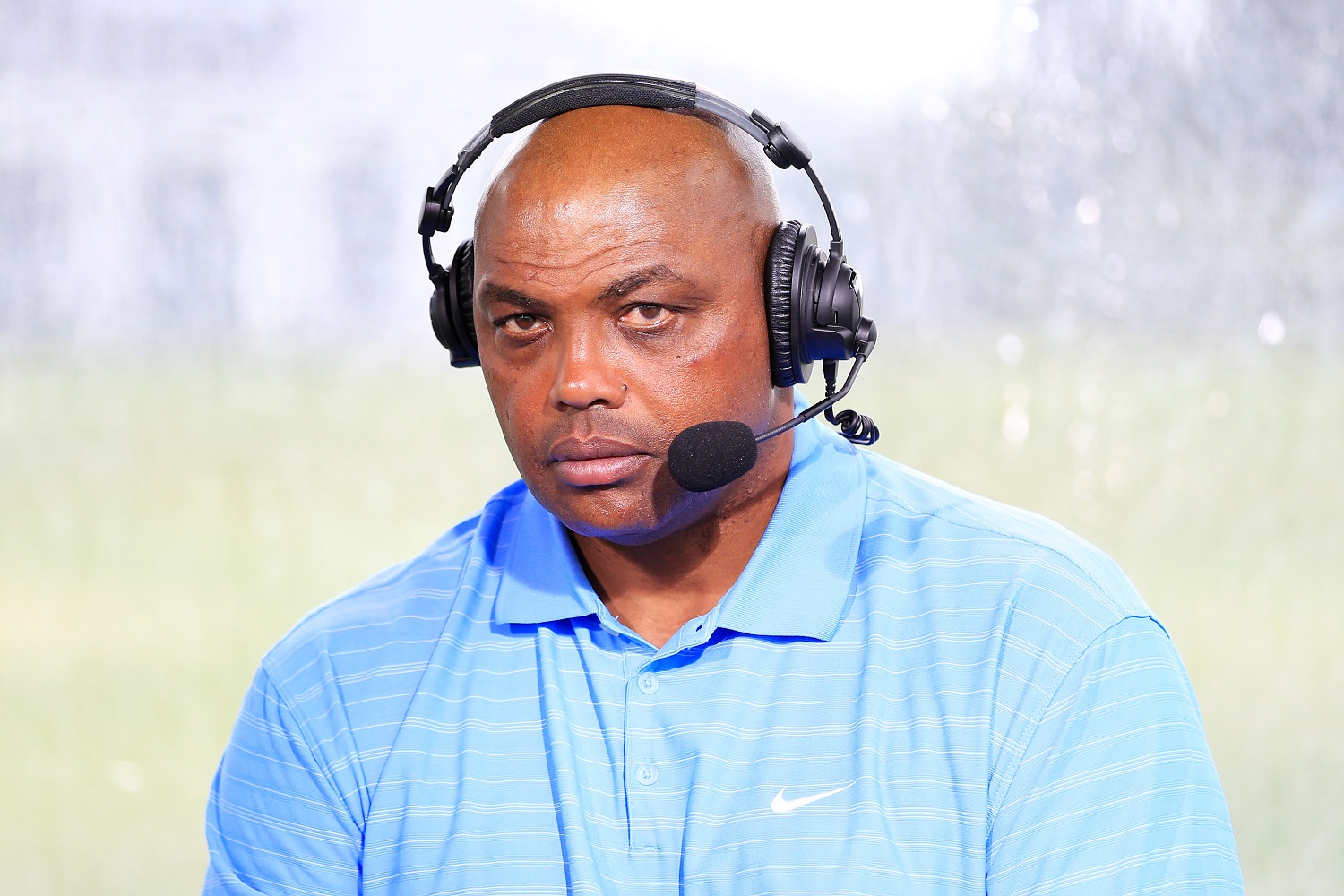 Charles Barkley Has an Ominous Prediction About the NBA's Future
Trying to complete its season in a state experiencing a COVID-19 flare-up is asking too much, Hall of Fame player Charles Barkley says.
The NBA has earned praise for its methodical approach to resuming a season interrupted by COVID-19. But despite the measures the league plans to take, including sequestering teams in Orlando, one of the sport's best-known former stars has worries. In fact, Charles Barkley believes what the NBA is trying to do is impossible.
Charles Barkley says the NBA doesn't have any chance
Hall of Fame basketball player Charles Barkley is never afraid to share his thoughts in his role as an analyst for NBA on TNT. He's sometimes controversial, frequently funny, and always blunt. His take on the reboot of the NBA season scheduled to take place at Disney World in Florida won't make hardcore basketball fans happy.
"I don't think we've got any chance of finishing this thing," Barkley said. "That hurts because I know a lot of people that would lose their jobs and would be affected going forward."
The logistics of restarting the regular season and then conducting playoffs would have to be described as nothing less than daunting, although the NBA has been ahead of the NHL, MLS, and MLB right from the start in constructing a plan.
The problem is that so much can go wrong – and in quick fashion, as witnessed by the fact that the NBA was the first sport hit by positive tests and make the decision to pull the plug in early March. A flawless resumption can't possibly be guaranteed.
"I just think that is impossible," Barkley said.
It turned out to be a false alarm, but Barkley was one of the first sports figures to undergo COVID-19 testing after returning home from a New York City TV appearance in March and feeling ill. A lot of active players have not been so fortunate since.
Already, more than two dozen NBA players have tested positive for COVID-19.
Florida has turned into a COVID-19 area of concern
Charles Barkley was "100% sure" in May that the NBA would return. In June, he pushed back on Kyrie Irving's concern that trying to resume play would negatively affect a social justice push in the aftermath of the killing of George Lloyd in Minneapolis.
Now, however, Barkley wonders if the NBA is headed for an exercise in futility. Appearing on The Steam Room podcast with TNT colleagues Ernie Johnson and Kenny Smith, Barkley said exactly what a lot of players must be thinking at the moment:
"The way this thing is spiking and obviously Florida is the worst spot in the world right now and we are taking 22 NBA teams to the hotspot. We're taking the WNBA, MLS soccer is going on down there."

Charles Barkley
The road map to the sort of failure Charles Barkley fears
The resumption of the NBA season can go sideways in a hurry despite the league's best efforts to minimize the risk. That was demonstrated by Major League Soccer, which is also resuming its season at a central location in Florida.
MLS has announced that a scheduled July 9 game between FC Dallas and the Vancouver Whitecaps will be postponed after six Dallas players tested positive for COVID-19. The Dallas team arrived in Florida on June 27 and is now in quarantine in the hope that a July 15 game against the Seattle Sounders can go on as scheduled.
Even with frequent on-site testing, the NBA teams at Disney World could still be vulnerable to COVID-19. Having to postpone regular-season games wouldn't be catastrophic, but positive tests cropping up during playoff series would create havoc if a team loses a star player or multiple members of the team to quarantining.