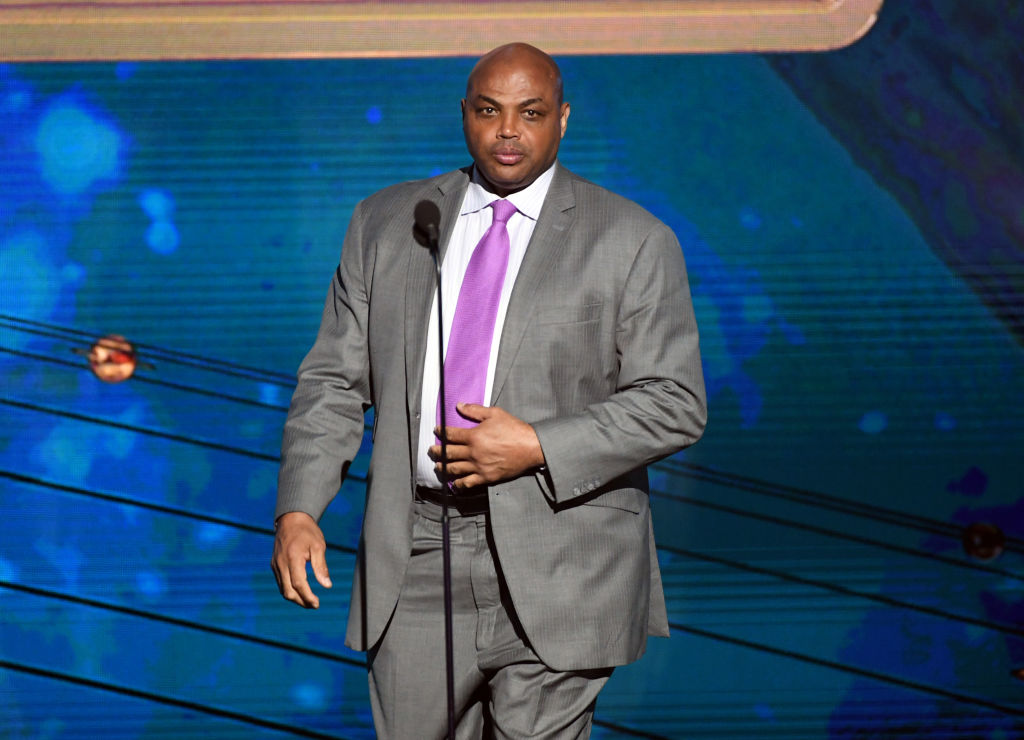 NBA Hall of Famer Charles Barkley Is Self-Quarantining
Hall of Fame player Charles Barkley is awaiting test results for the coronavirus after becoming ill following a trip to New York City for a TV appearance.
Hall of Fame basketball player Charles Barkley said Thursday on TNT's "Inside the NBA" that he's been tested for coronavirus and has decided to self-quarantine for the time being.
Barkley called in to the show on which he is part of a panel with Ernie Johnson, Shaquille O'Neal, and Kenny Smith discussing the NBA and occasionally other sports topics. He said he wasn't feeling well in the last 48 hours after being in New York earlier this week.
A hectic 24 hours for the NBA and other sports
Charles Barkley's disclosure that he is self-quarantining came less than 24 hours after Utah Jazz forward Rudy Gobert tested positive for the coronavirus, which was followed quickly by the NBA suspending its season indefinitely. Shortly afterward, Utah guard Donovan Mitchell also tested positive.
Commissioner Adam Silver said on "Inside the NBA" that the league will be shut down for at least 30 days and conceded the season could be over.
Concerns over the pandemic caused numerous other leagues to follow the lead of the NBA. Major League Baseball, the NHL, MLS, and XFL all suspended activities and the NCAA decided to cancel its men's and women's basketball tournaments as well as all spring sports.
The LPGA, which has previously scrapped three events on the Asian leg of its schedule, announced that it was canceling three tournaments in the United States. Internationally, the Formula One auto race in Australia was postponed.
Charles Barkley is awaiting coronavirus test results
Charles Barkley said in his conversation with his "Inside the NBA" colleagues that he returned to Atlanta and consulted with doctors and network employees who advised him to self-quarantine himself for 48 hours.
"I went and took the coronavirus test late this afternoon. I have not gotten the results back. So I'm just kind of in limbo right now. I'm hoping, I'm really hoping, it was just a bug, but like I said I was in New York earlier this week, and that was a hot spot."

Charles Barkley
Barkley, 57, also spoke on the air with Dr. Sanjay Gupta, who answered questions about the coronavirus pandemic. 
Barkley had been in New York to appear on "The Late Show with Stephen Colbert" on Tuesday, at which time the speculation was that the NBA and other major sports organizations might continue with their schedules while paying in empty arenas. Barkley wondered at the time about the effectiveness of banning fans:
 "Unfortunately, some people have passed away and some people are sick but you can't stop living your life. I'm like, 'OK, if they don't come to games, are they not going to live their lives? Are they not going to go to work? Are they not going to go out and have dinner and things like that?' Just not coming to a basketball game, I don't think that's going to solve all the issues."

Charles Barkley
Charles Barkley is a Hall of Famer
Charles Barkley was one of the top performers during his Hall of Fame career with the Philadelphia 76ers, Phoenix Suns, and Houston Rockets.
Barkley averaged at least 14 points a game in all 16 NBA seasons and at least 10 rebounds in each season after his rookie year. He finished with 23,757 points and 12,546 rebounds while averaging a double-double for his career.
Although he never played for an NBA championship team, Barkley earned Olympic gold medals with the U.S. basketball team in 1992 and 1996.