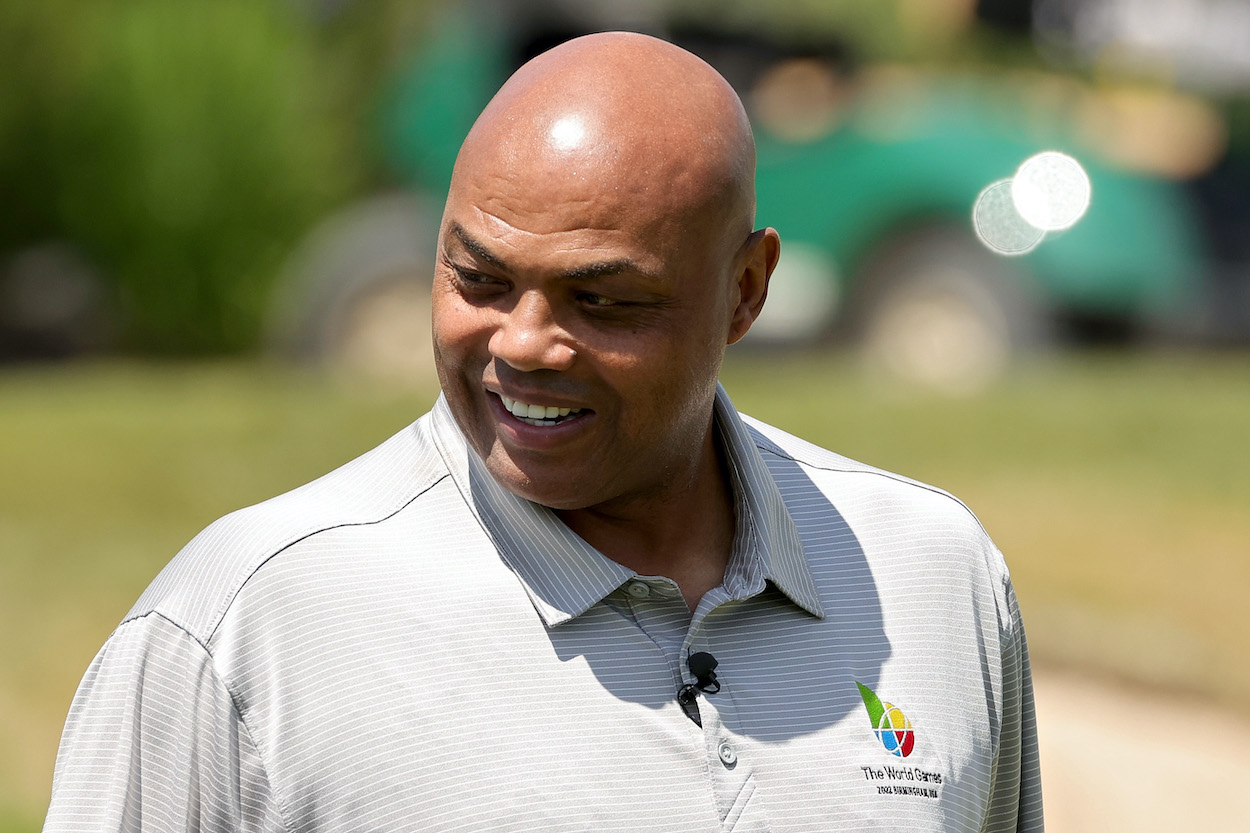 Charles Barkley May Hold the Key to Aaron Rodgers' Vault of Secrets He's Keeping From the Packers
Charles Barkley might soon be the only person besides Aaron Rodgers who knows what the Packers QB is thinking.
No one knows what Aaron Rodgers is really thinking about his future (or lack thereof) with the Green Bay Packers.
Well, no one except Aaron Rodgers.
But that might be changing soon. During Capital One's "The Match" on Tuesday, Rodgers was grilled by the commentators of the event about whether he'll be back with Green Bay before the start of the 2021 season. And although the reigning NFL MVP didn't divulge any telling details about his future plans, he did hint that NBA legend Charles Barkley might soon be exposed to the vault of secrets Rodgers is keeping from the Packers.
Aaron Rodgers continues to dodge questions about his future with the Packers
Rodgers has been mostly silent all offseason about what his future with the Packers might look like. We do know a few things, however.
We know Rodgers demanded a trade after Green Bay lost to Tom Brady and the Tampa Bay Buccaneers in the NFC Championship Game. We know the superstar quarterback hasn't shown up to any of the Packers' offseason workouts or practices thus far. And we know his relationships with Packers CEO Mark Murphy and general manager Brian Gutekunst might be broken beyond repair.
What we don't know is whether or not Rodgers plans on showing up for the start of the upcoming season.
The nine-time Pro Bowler had a chance to clear up any doubts during Tuesday's "The Match," but he only ended up raising more. At one point in the TNT golf event, guest commentators Brian Anderson and Larry Fitzgerald tried to force a clear answer out of Rodgers.
Their efforts were unsuccessful.
Anderson: "Packers-Bears… any idea who's going to be there, anybody's going to be quarterbacking in the No. 12 jersey?"
Rodgers: "Yeah, I don't know B.A. We'll see. We'll see, won't we?
Anderson: "How about Sept. 12 then? Will you go for that one?
Rodgers: "What's that one?"
Anderson: "That would be the opener against the Saints."
Rodgers: "Oh. Yeah, I don't know B.A. We'll see. I know you're a Milwaukee guy."
Fitzgerald: "Aaron, everybody is on their toes. They want to know, man, they want to know."
That's when Rodgers decided he'd heard enough, so he attempted to change the subject.
"I mean, I'm just having a good time out here with Tom," he said with a smile. "I'm trying to talk to him about if he's going to keep playing or not."
So, Rodgers didn't give Anderson or Fitzgerald anything to work with, but he did have an interesting comment for Barkley afterward.
Charles Barkley may hold the key to Rodgers' vault of secrets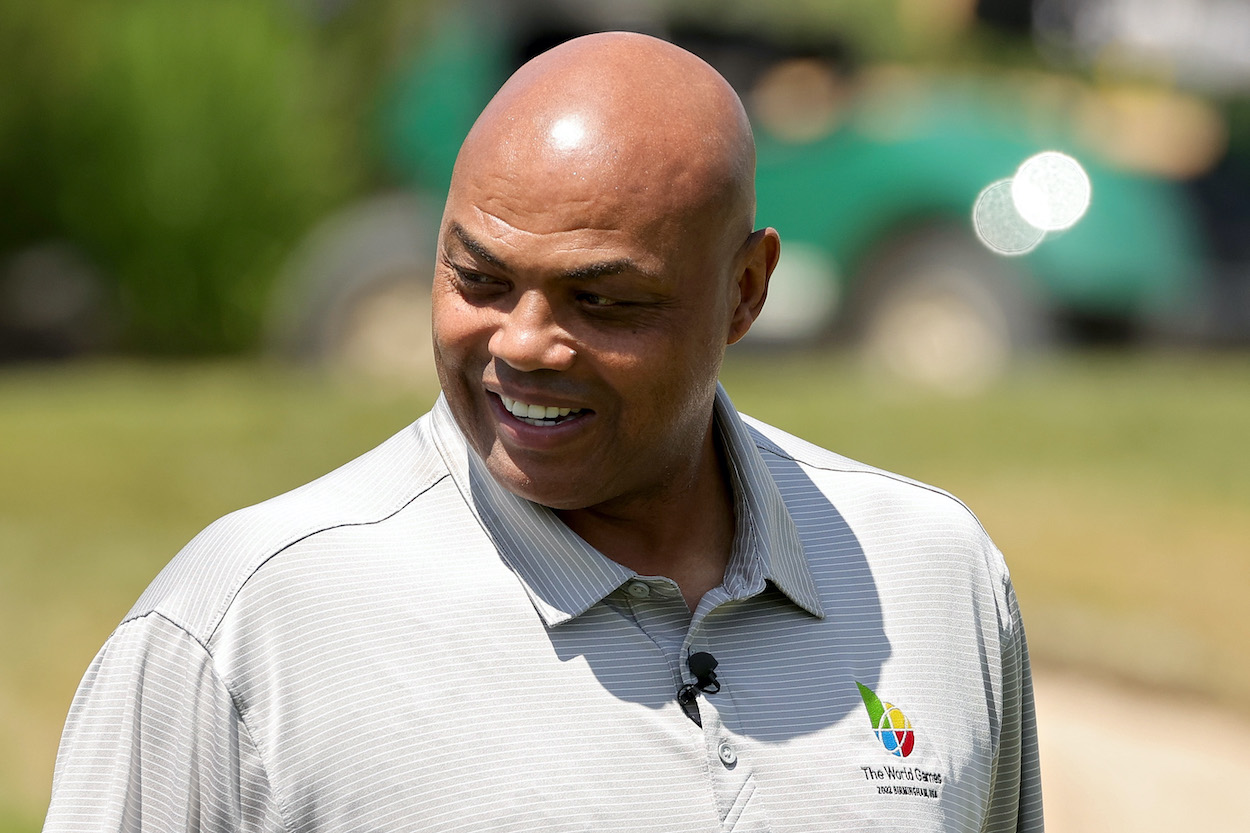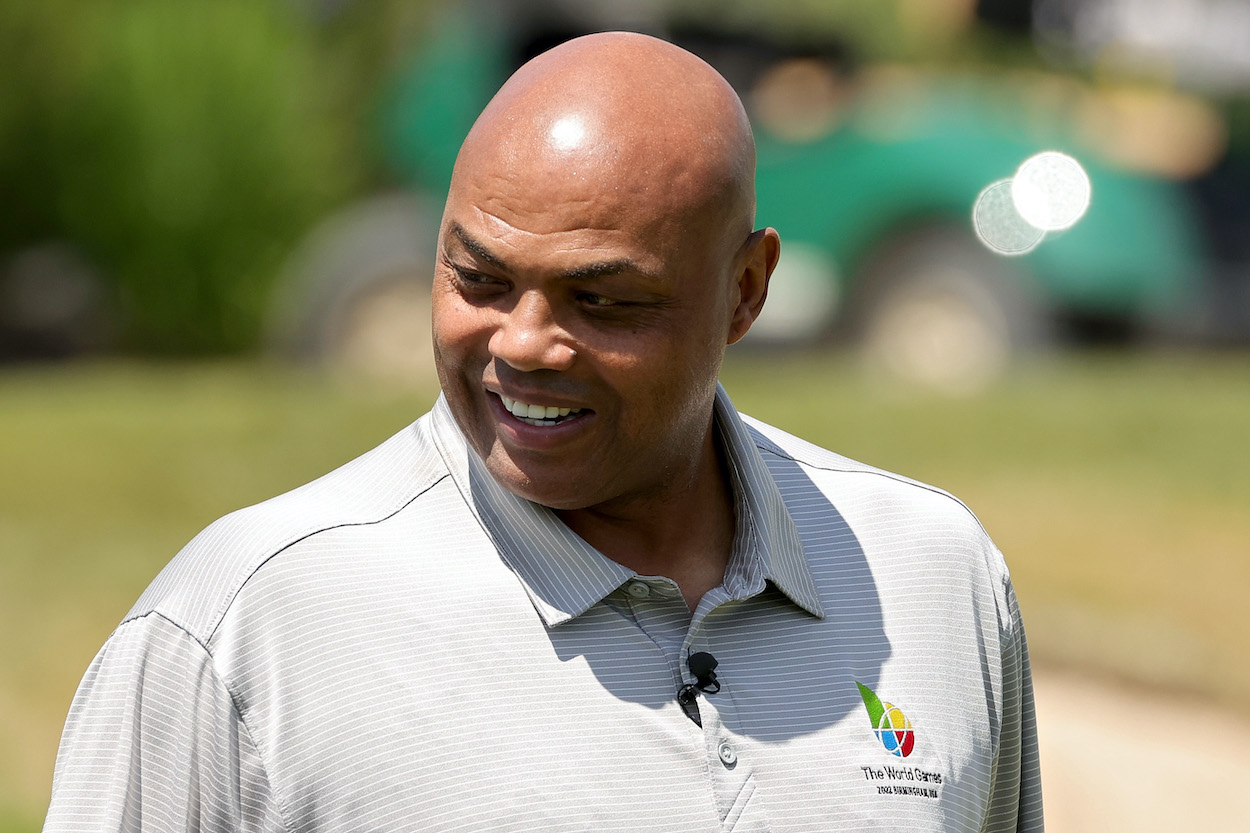 You might not think Barkley would be the quietest source to trust with all your deepest, darkest secrets, but Rodgers may just make the NBA Hall of Famer and TNT commentator his closest confidant this offseason.
After Rodgers pled the fifth with Anderson and Fitzgerald about his future, he gave Barkley an eyebrow-raising response to his inquiry.
"Hey Aaron, we go way back. You can just tell me. I'll keep it a secret," Barkley said. "I promise I would not put it anywhere."
Everyone on set shared a laugh at Barkley's joke, but he might not have been joking at all based on Rodgers' response.
"Charles, I'll tell you this week in Tahoe, alright?" he said. "And you can leak it."
Hoo boy. That's a mighty telling message for such a short statement.
What does this all mean for Packers fans?
Packers fans must be fed up with Rodgers holding out and constantly dodging questions about when he'll rejoin the team. All would be forgiven if the QB returns for Week 1 of the 2021 season, but that's looking less and less likely each day.
Rodgers hasn't given fans any real hints about his future plans, but he might've done just that with his cryptic comments to Barkley.
So this means:
a. Rodgers and Barkley are good friends.
b. The two will be hanging out in Tahoe and talking about the Packers this week.
c. Rodgers wants Barkley to leak the information he learns.
Now, whether Rodgers was joking or not is up for debate, but he sure sounded sincere after completely blowing off all other questions about his NFL future. Don't be surprised if we get a bombshell story about Rodgers and the Packers later this week.
And if we do, we'll know exactly who the source is.