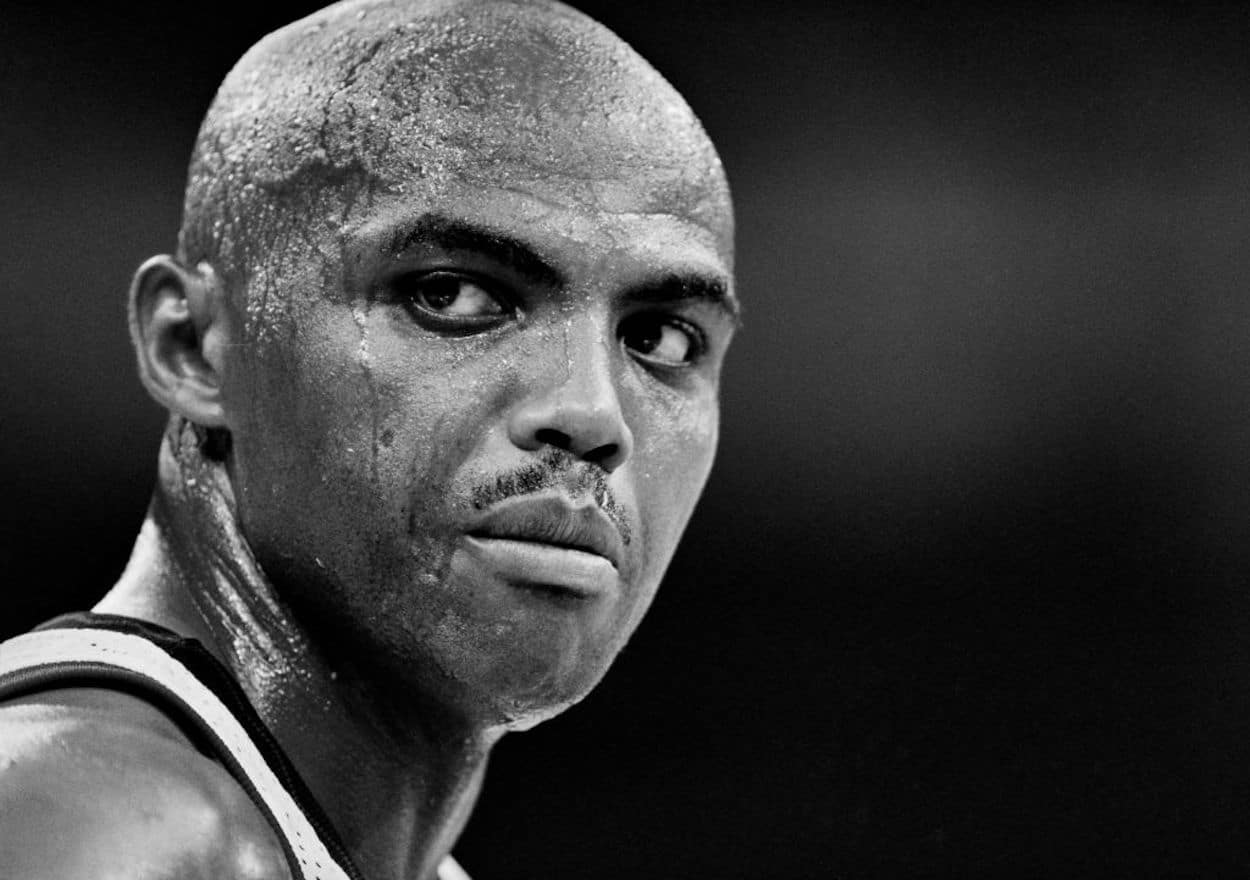 Charles Barkley Turned an Ugly Olympic Performance into an Unlikely Bond
Even before he was a fixture on TNT, Charles Barkley had no problem crossing the line and making some less-than-ideal comments.
While Charles Barkley can make some less-than-ideal comments from time to time, he usually stays on the right side of the line. Back in his playing days, though, Chuck didn't only get close to the boundary. He strode confidently past it and kept on going.
During the 1992 Olympics, the Auburn alum was part of a dominant Dream Team, cruising to a gold medal. That success didn't make the forward any more relaxed, though. Just ask Herlander Coimbra and Angola about that. Not only did the Americans dismantle their opposition on the court, but Barkley made some incredibly ignorant comments after the game.
In hindsight, though, everything largely worked out well. Let's travel back to Barcelona and walk down Las Ramblas memory lane with Sir Charles.
Charles Barkley went after Angola, both physically and verbally, during the 1992 Olympics
Ahead of the Dream Team's Olympic date with Uganda, Charles Barkley said, "I don't know anything about Angola, but Angola's in trouble." While we could debate the merits of that trash talk — Do you really need to throw mud at an opponent when you're miles ahead and will win by virtue of showing up? — it was only the beginning.
As recounted in an excerpt of Timothy Bella's biography Barkley, which was shared on InsideHook, things got even worse during the game. Despite the lopsided scoreline, Chuck took issue with some physicality from Angola's Herlander Coimbra and, after feeling like he was hit in the head, threw an elbow into his opponent's sternum.
That physical transgression, however, was only the beginning.
After the game, Sir Charles referred to Coimbra as "someone who he guessed 'hasn't eaten in a couple weeks.'" He also pushed things forward into ugly, racial stereotypes and quipped that the Angolan was "going to pull a spear on me."
As if that's not bad enough, consider how Bell describes Coimbra. He wasn't a hatchetman sent out there to rough-up the American star. No, the Angolan was "a soft-spoken college student studying economics, [who] was especially fond of Charles, his favorite forward, who he watched every Wednesday in Luanda on the country's weekly NBA broadcasts."
That's who Barkley elbowed and insulted in front of the entire world.
The story, however, did have somewhat of a happy ending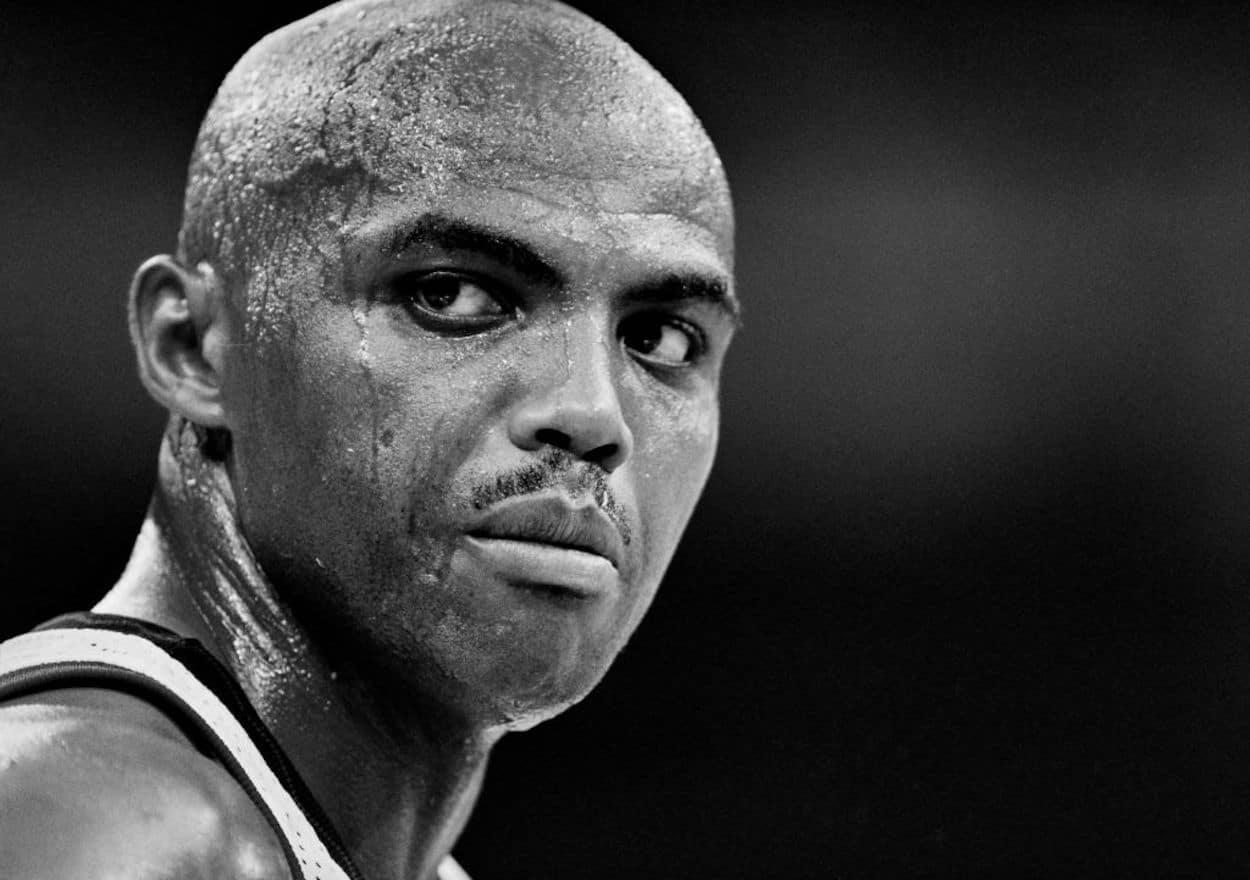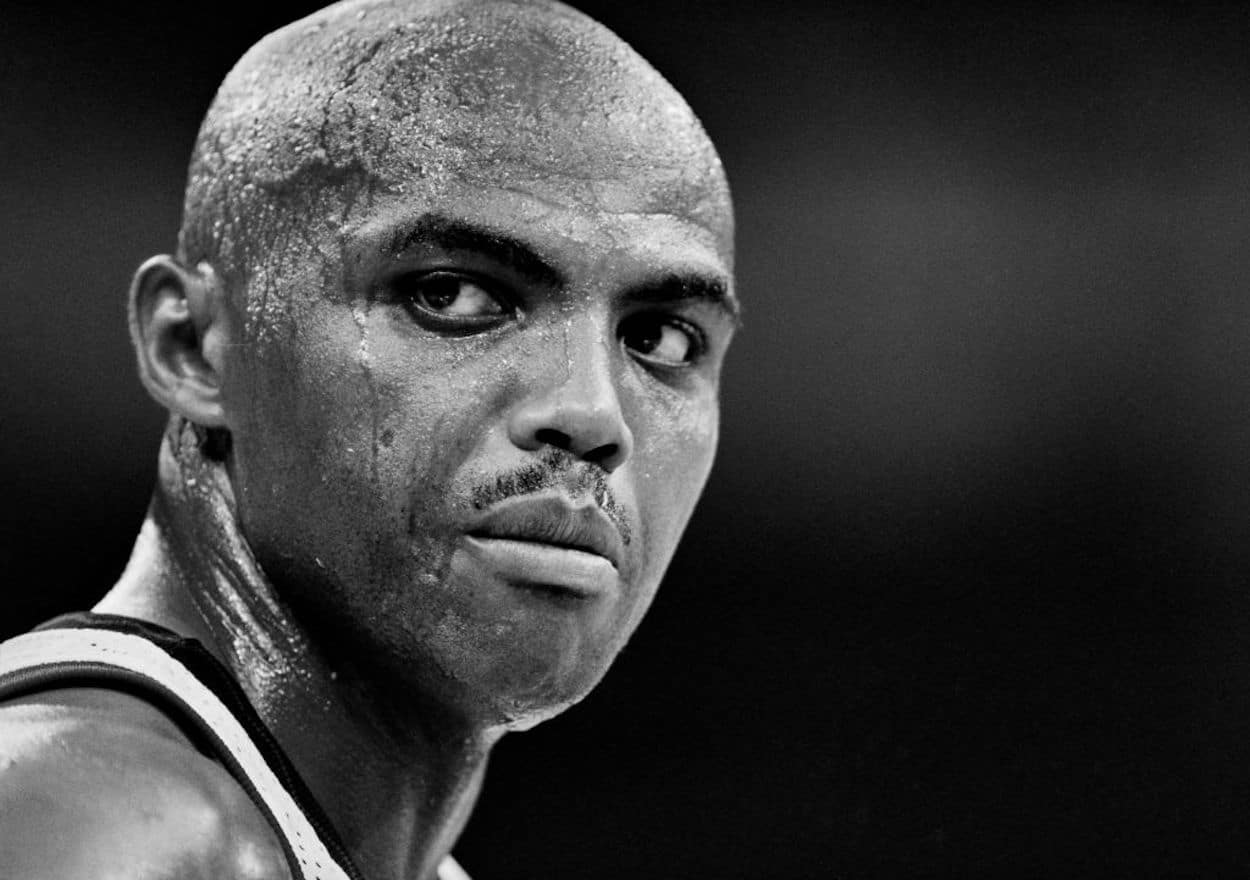 Even without the benefit of hindsight, Barkley's behavior was clearly a (metaphorical) flagrant foul. In the big picture, though, everything largely worked out.
Let Bella explain:
The same went for Coimbra, who had refuted Charles's claim that he elbowed him before the incident, but still got a photo with him afterward. The two developed something of a bond in the years that followed, as the elbow made Coimbra a big deal in Angola.

Timothy Bella, Barkley
Things did end up being a bit more negative for the Americans — the on-court incident contributed to the Dream Team being seen as something of a global bully — it didn't really matter in terms of results. The American squad beat Angola by 68, even with Sir Charles giving away a technical foul, and the Dream Team cruised to the gold medal.
Somehow, Barkley always seemed to come out on top (unless we're talking about the NBA Finals).