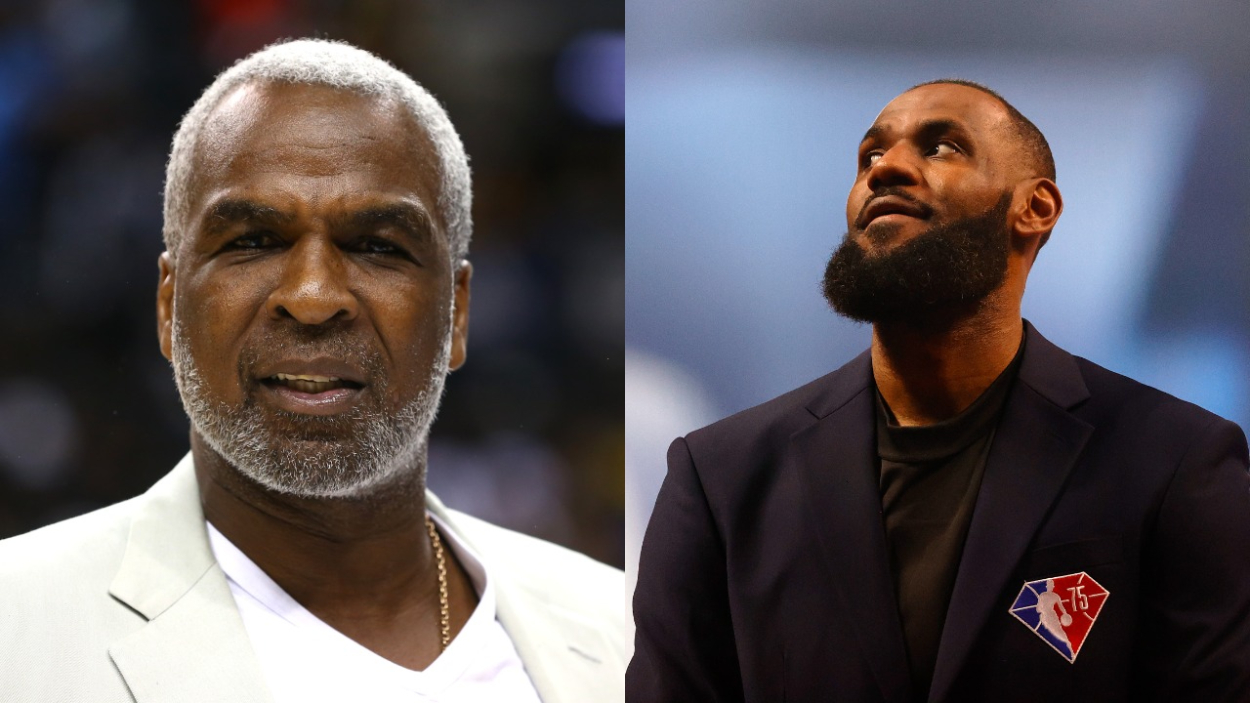 Charles Oakley's LeBron James Story Potentially Gives Insight Into LBJ's 2023 Free Agency
Charles Oakley recently shared a fascinating story about LeBron James, and it may have actually given us a little insight into how he could treat his 2023 free agency.
LeBron James' future with the Los Angeles Lakers isn't as certain as it was a year ago. LA has struggled drastically this season, and there has been significant speculation about whether James could return to the Cleveland Cavaliers or play for another team once he becomes a free agent in 2023.
However, former All-Star Charles Oakley recently told an interesting LeBron story about when he first decided to leave the Cavs and go to the Miami Heat in 2010. And Oakley's words may have actually given us a little insight into James' future 2023 free-agency decision.
LeBron James' Lakers comments shouldn't be taken too seriously
LeBron James created numerous headlines during All-Star weekend when he said the door isn't closed on a potential return to the Cavaliers.
"The door's not closed on that," James said to Jason Lloyd of The Athletic. "I'm not saying I'm coming back and playing, I don't know. I don't know what my future holds. I don't even know when I'm free."
However, James tried clarifying his comments following the Lakers' loss to the Los Angeles Clippers on Feb. 25.
"I never said I would see myself playing in a Cavaliers uniform," he said, per NBA.com. "I talked to Jason Lloyd, and he asked me, and I said, 'Well, I don't know what tomorrow holds, but actually me playing for the Cavs, I don't know about that.' Could I see myself retiring as a Cav? And he asked me, 'Would you just come here and sign for a day and retire as a Cav?' I said, 'That possibly could be.'"
James also said he's committed to the Lakers franchise. But just because he is currently dedicated to winning with the Lakers, doesn't mean he will stay in LA for the rest of his career.
LeBron said he wouldn't leave the Cavs when he returned for a second stint in 2014 but still moved to LA in 2018. Life changes.
However, he also likely knows that being too much of a distraction would be bad for a struggling Lakers team that's currently in ninth place in the Western Conference. So, why wouldn't he try to kill all the speculation as soon as possible?
No matter what happens in 2023, though, James is probably already considering his options.
Charles Oakley shared an interesting LeBron story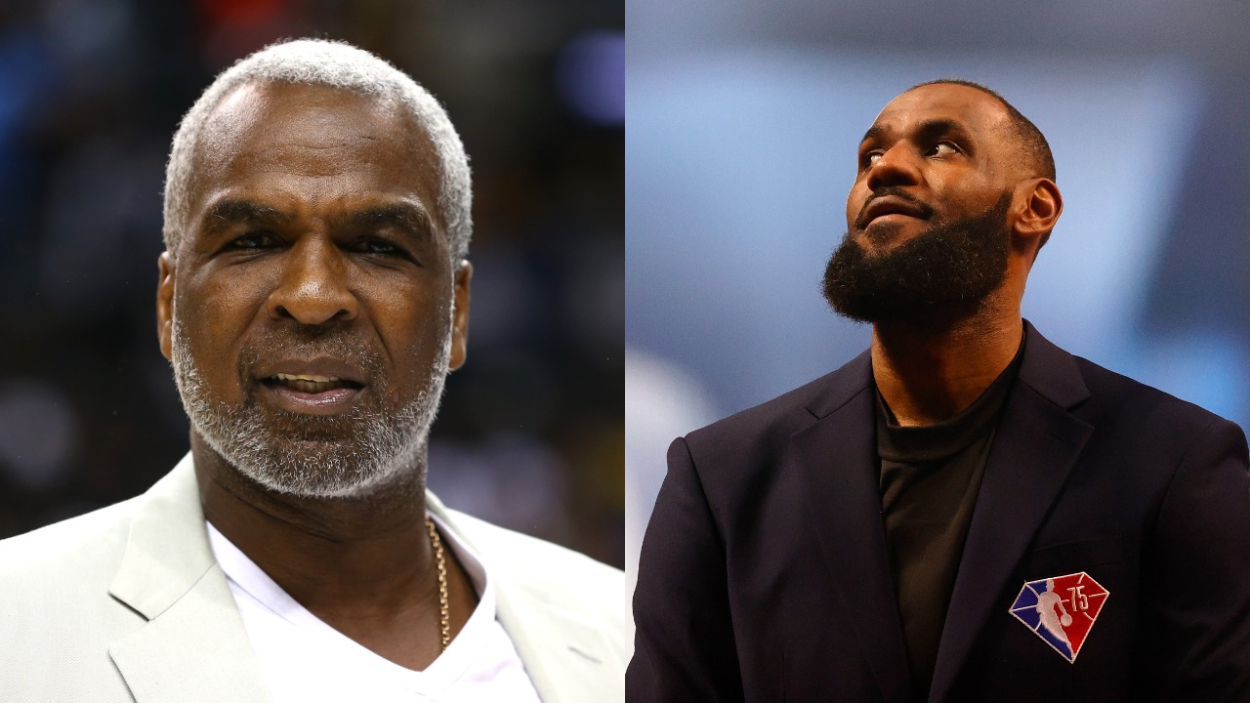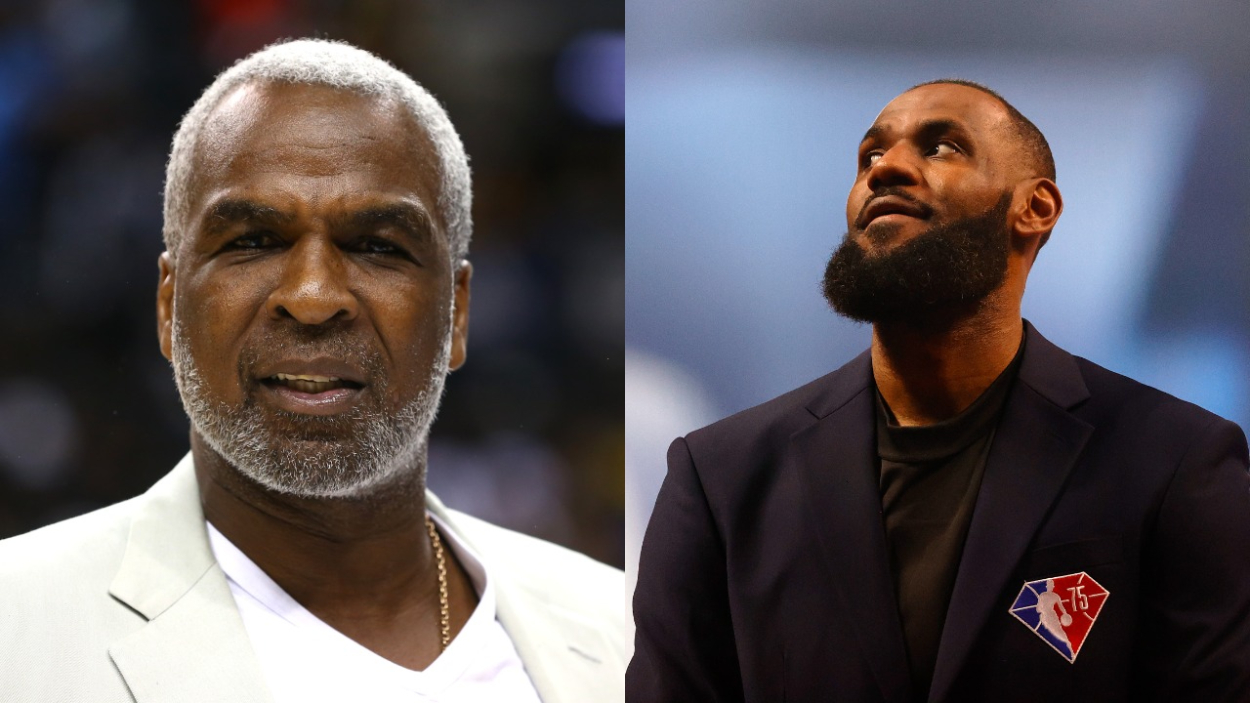 Former All-Star big man Charles Oakley has known LeBron James since The King was a teenager, and Oakley recently revealed that James knew he was signing with the Heat well before becoming a free agent in 2010.
"So, basically, that was the first two games of that [2009-10] season," Oakley stated on the Feb. 26 episode of JJ Redick's The Old Man and the Three podcast. 
Oakley said he met up with James while LeBron and the Cavs were in Miami to play the Heat, and The King gave him the inside scoop before anyone else.
"He said, 'You know, I'm thinking about going to Miami,'" Oakley recalled. "I said, 'Really?' I said, 'OK.'"
The Knicks legend added that he then went to the game and told Heat president Pat Riley that he talked to someone who said they might be playing for the Heat the following year. It doesn't appear that he mentioned any names, but, as you likely know, James later signed with the Heat in 2010 to team up with Dwyane Wade and Chris Bosh.
The three stars won two championships together and played in four straight NBA Finals.
But while Oakley's story was interesting, it ultimately proved one thing: James is always thinking a couple of steps ahead.
LeBron James is likely thinking about 2023 free agency, whether he admits it or not
LeBron James is running out of time to add to his legacy. He likely knows that, and if he wants to win another championship, he may need to leave the Lakers in 2023.
Despite him not becoming a free agent until next summer, James is likely already weighing his options, even if he's currently stating that he's dedicated to LA.
James knew he was going to Miami in 2009, despite just coming off a season in which the Cavs had the NBA's best record. And he then even hinted at a return to Cleveland when he first signed with the Heat in 2010 before later joining the Cavs again in 2014.
James' track record has proven that he's always thinking one or two steps ahead. And due to the Lakers' struggles this season, The King is probably already considering where he should take his talents to in 2023.