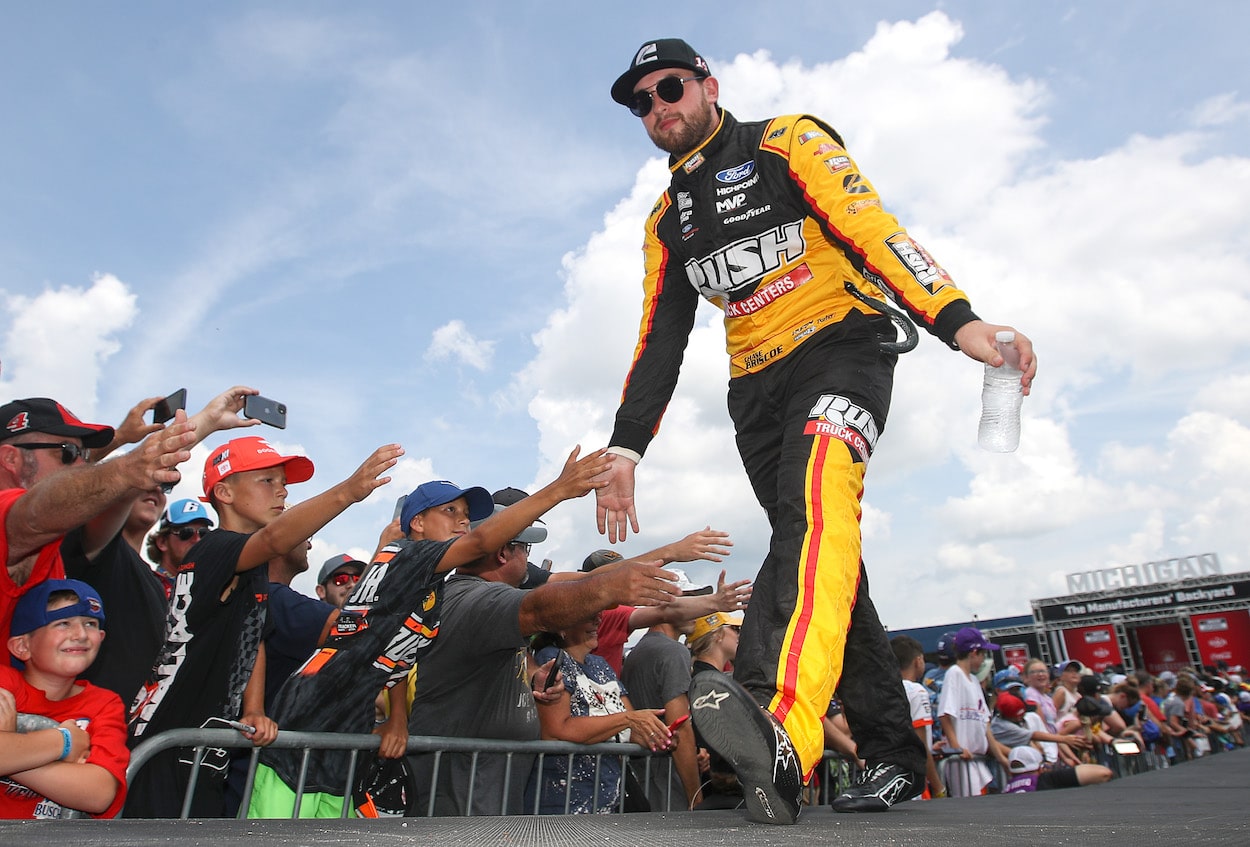 Chase Briscoe Could Play Next 2 Races Safe Despite Sitting Below Elimination Line
For Chase Briscoe, sitting below the Cup Series elimination line isn't necessarily a reason to panic.
Chase Briscoe entered the 2022 Cup Series Playoffs as one of the biggest underdogs in the 16-driver field, but he now has the ability to play it safe and make the Round of 8 despite still sitting below NASCAR's elimination cutline.
Briscoe, 27, made the playoffs for the first time in his Cup Series career in his sophomore season after a rookie campaign that featured few highlights.
He registered three top-10s, but all three were on road courses. He finished 23rd in the points standings and finished on the lead lap in only half of the 36 events, although he did beat Anthony Alfredo for the Rookie of the Year title.
Chase Briscoe has shown progress in his second Cup Series season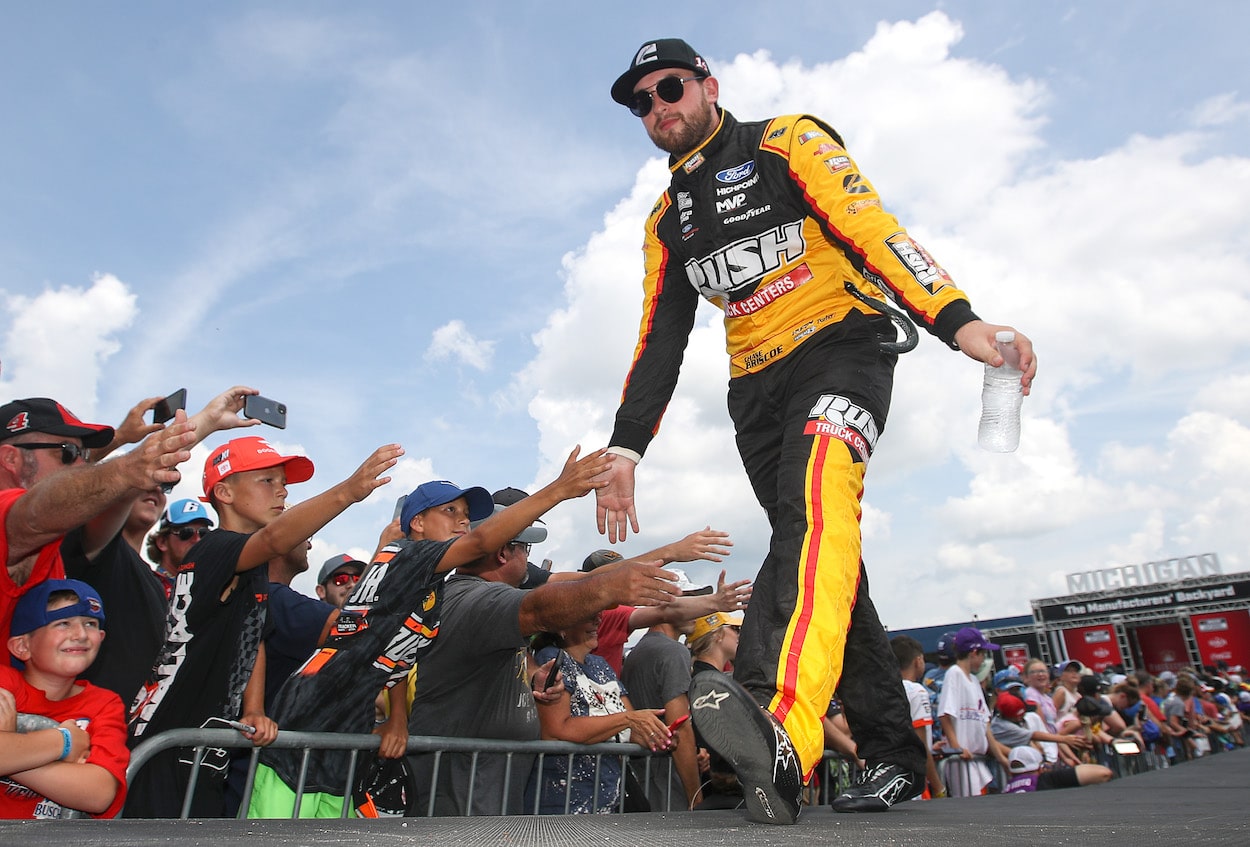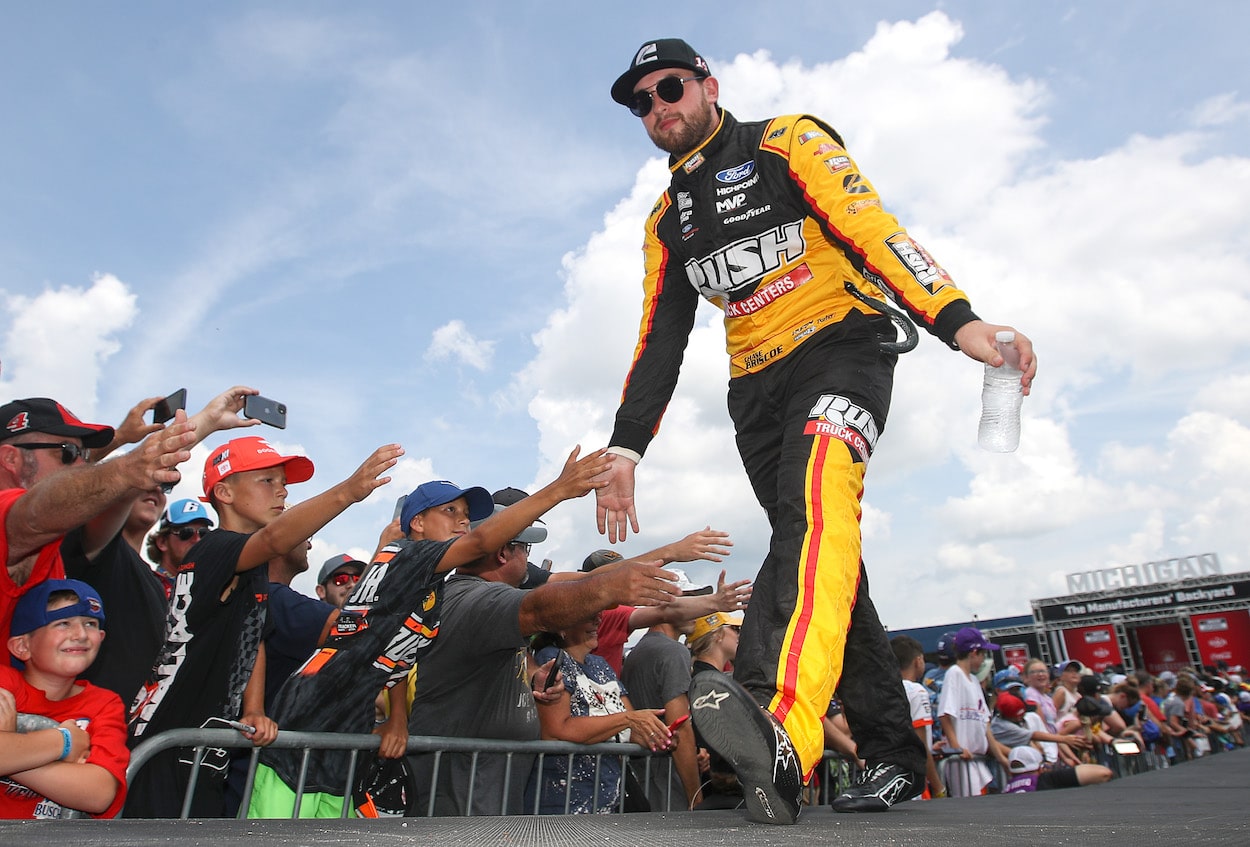 Chase Briscoe's 2022 season started much differently.
He ran third in the Daytona 500 and won his first career Cup Series race three weeks later at Phoenix Raceway. He led a career-high 101 laps en route to Victory Lane and was as high as third in the points standings after a 15th-place finish the following week at Atlanta Motor Speedway.
He closed May with a fourth-place finish in the Coca-Cola 600 at Charlotte Motor Speedway and captured his first career Cup Series pole award the next week at World Wide Technology Raceway near St. Louis. Though he led 27 laps, trouble early in the event relegated him to a 24th-place result, and he did not finish inside the top 12 at any race for the remainder of the regular season.
The playoffs did not start any better. He opened the postseason as the No. 12 seed, but a 27th-place finish in the playoff opener at Darlington Raceway set him back to 15th, 10 points behind the 12th-place elimination cutline for the Round of 16.
Finishes of 13th at Kansas Speedway and 14th at Bristol Motor Speedway typically would not have been enough to advance past the first round. He lucked out, however, as an unusually high number of playoff drivers had disastrous finishes in those two races, which allowed Briscoe to sneak into the second round.
He began the Round of 12 four points behind the new elimination cutline of eighth as the series headed to Texas Motor Speedway. His weekend didn't start as planned as he qualified the No. 14 Stewart-Haas Racing Ford in 30th.
The beginning of the 500-mile race on the 1.5-mile oval didn't produce much hope for a solid day, much less his first top-five finish since Memorial Day weekend. He did not gain stage points in either of the first two stages, and his average running position of 20th ranked 23rd among the 36 drivers in the race.
However, he was one of the seemingly few drivers to avoid tire problems throughout the event, and he ultimately finished fifth, the third-highest finish among playoff drivers.
Chase Briscoe is still below the playoff cutline but has reasons for optimism
Chase Briscoe left Texas essentially in the same points position as he began the weekend. He is still ninth in the 12-driver field and four points behind Chase Elliott and Daniel Suarez for the final spot to advance to the Round of 8.
Most past drivers in that situation would likely feel pressure to produce two excellent finishes, overtake at least one driver, and reach the next round. Instead, Briscoe should feel somewhat comfortable that he can take a conservative approach at Talladega Superspeedway and the Charlotte Roval.
Why? Because of how wild events this season — and, in particular, these playoffs — have been.
An average of six playoff drivers have finished 15th or worse through the first four postseason races. A non-playoff driver has also won each event, so no driver has been able to secure a spot in the next round early via a win.
Perhaps two playoff drivers will break through and win each of the next two races, but Talladega and the Roval are two of the more unpredictable tracks on the schedule. A pair of top-15s could be enough to get Briscoe through the second round the way they did the first round.
Briscoe will still have to produce solid races as he has paltry career statistics at both tracks. His average finish of 20.7 at Talladega ranks 23rd among active drivers, and he finished 22nd a year ago in his first Cup Series race at the Roval.
Still, Briscoe is in a unique position as a driver below the elimination cutline who does not need to push for a win. He could simply try to avoid any big wrecks and reach the next round.
Top-tier results will have to come eventually, of course, if he is to make a run at the championship. For now, though, two non-exciting finishes would likely get Briscoe to a much more exciting place: the next round of the playoffs.
All stats courtesy of DriverAverages.com and Racing Reference.
Like Sportscasting on Facebook. Follow us on Twitter @sportscasting19 and subscribe to our YouTube channel.