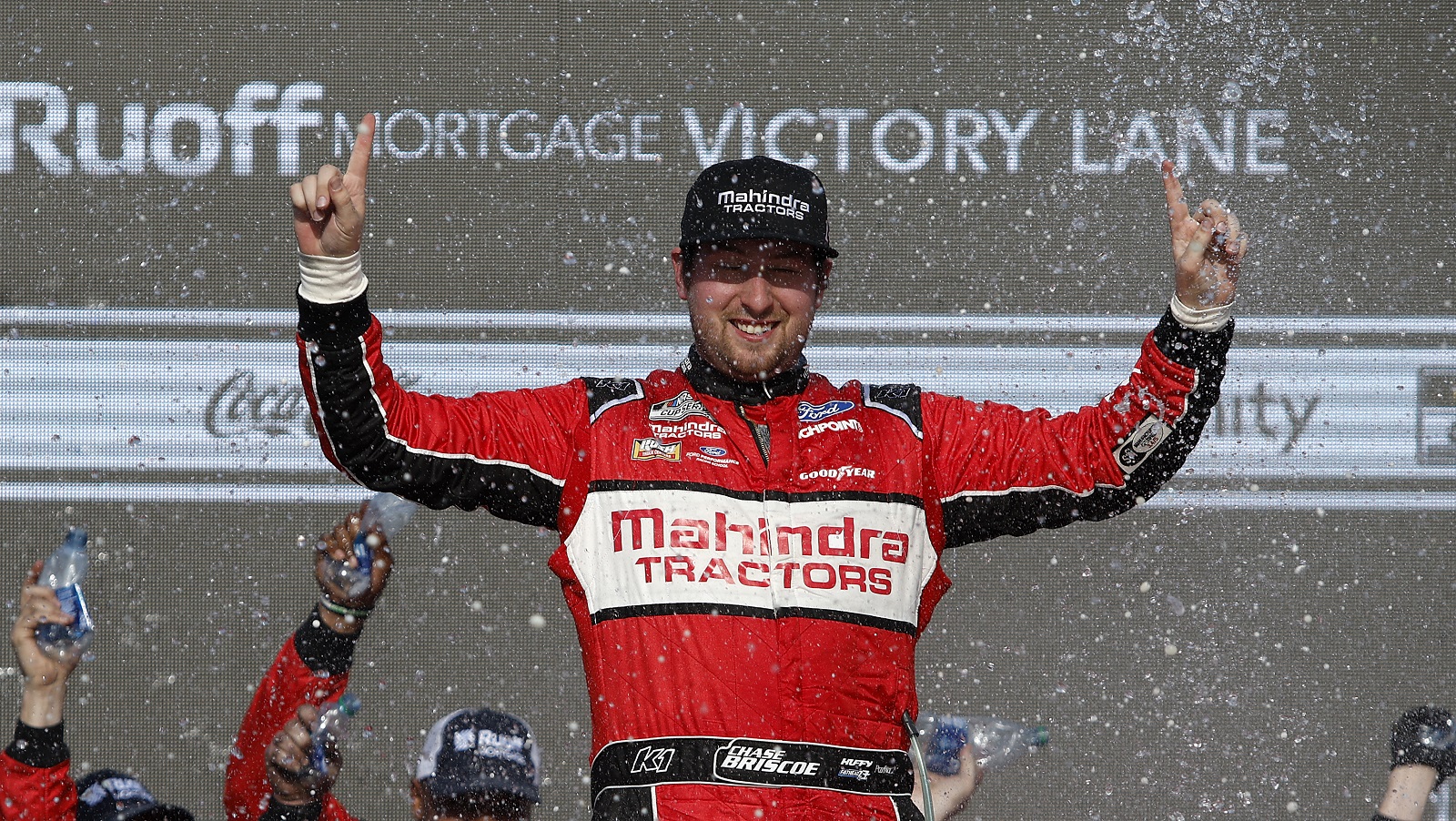 Chase Briscoe May Have Pinpointed the Real Key to His First NASCAR Cup Series Victory
Chase Briscoe thinks NASCAR Cup Series drivers who came up through the dirt-track ranks might have an advantage in acclimating to the Next Gen car.
Tony Stewart arguably picked with his heart as much as with his head when he had to replace Clint Bowyer in the No. 14 Ford.
Much of what Chase Briscoe was going to learn in the Gen 6 car in 2021 would be meaningless in 2022 in the NASCAR Next Gen car, and Stewart surely understood the limited value of the experience.
He chose Briscoe, an Indiana native who cut his teeth in dirt-track racing. In other words, he chose a kindred spirit.
The Indiana background doesn't count for anything, but Briscoe made an interesting observation about the value of his dirt-track roots after Sunday's victory in Phoenix.
Chase Briscoe joined the Cup Series after a huge Xfinity season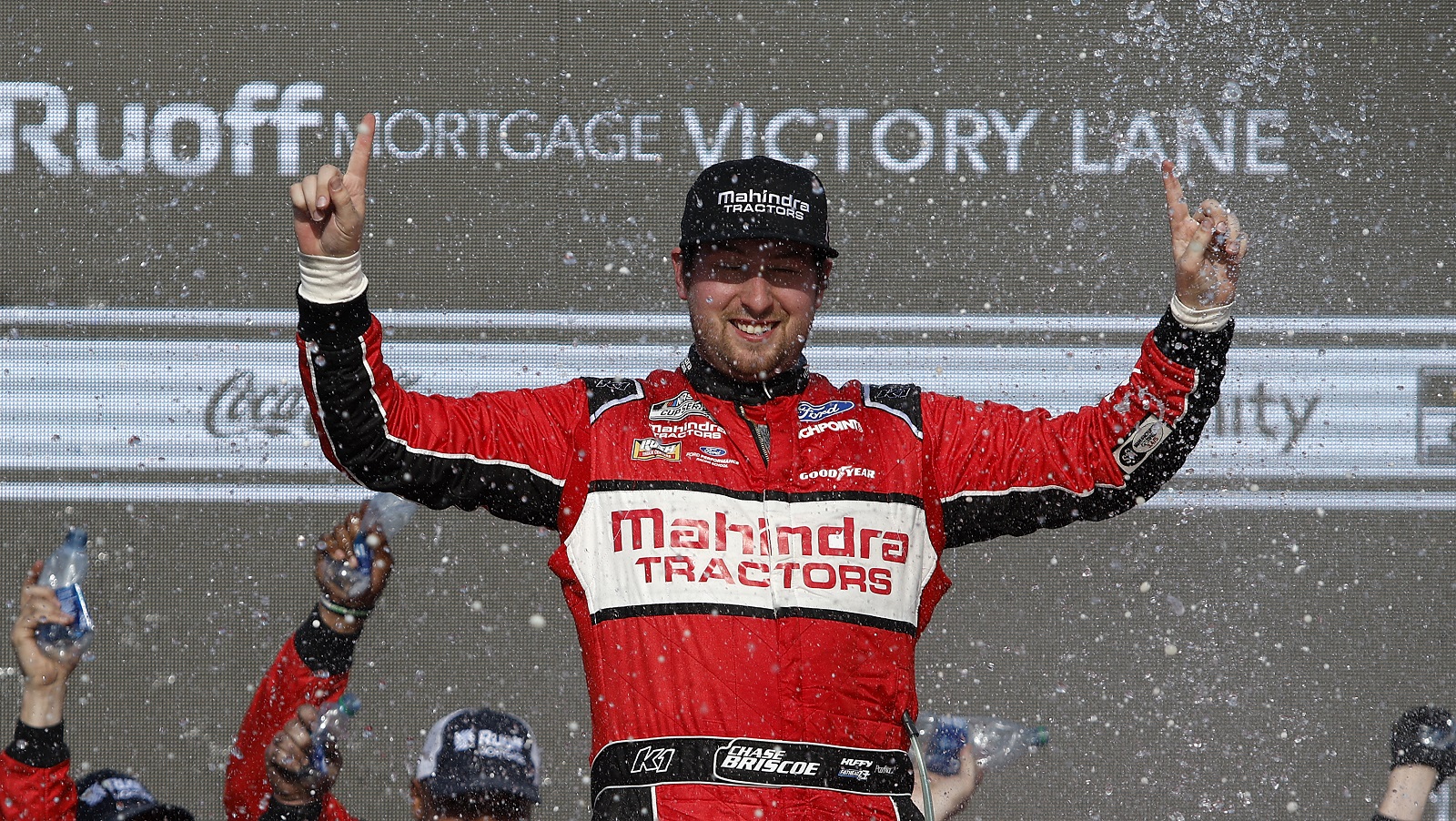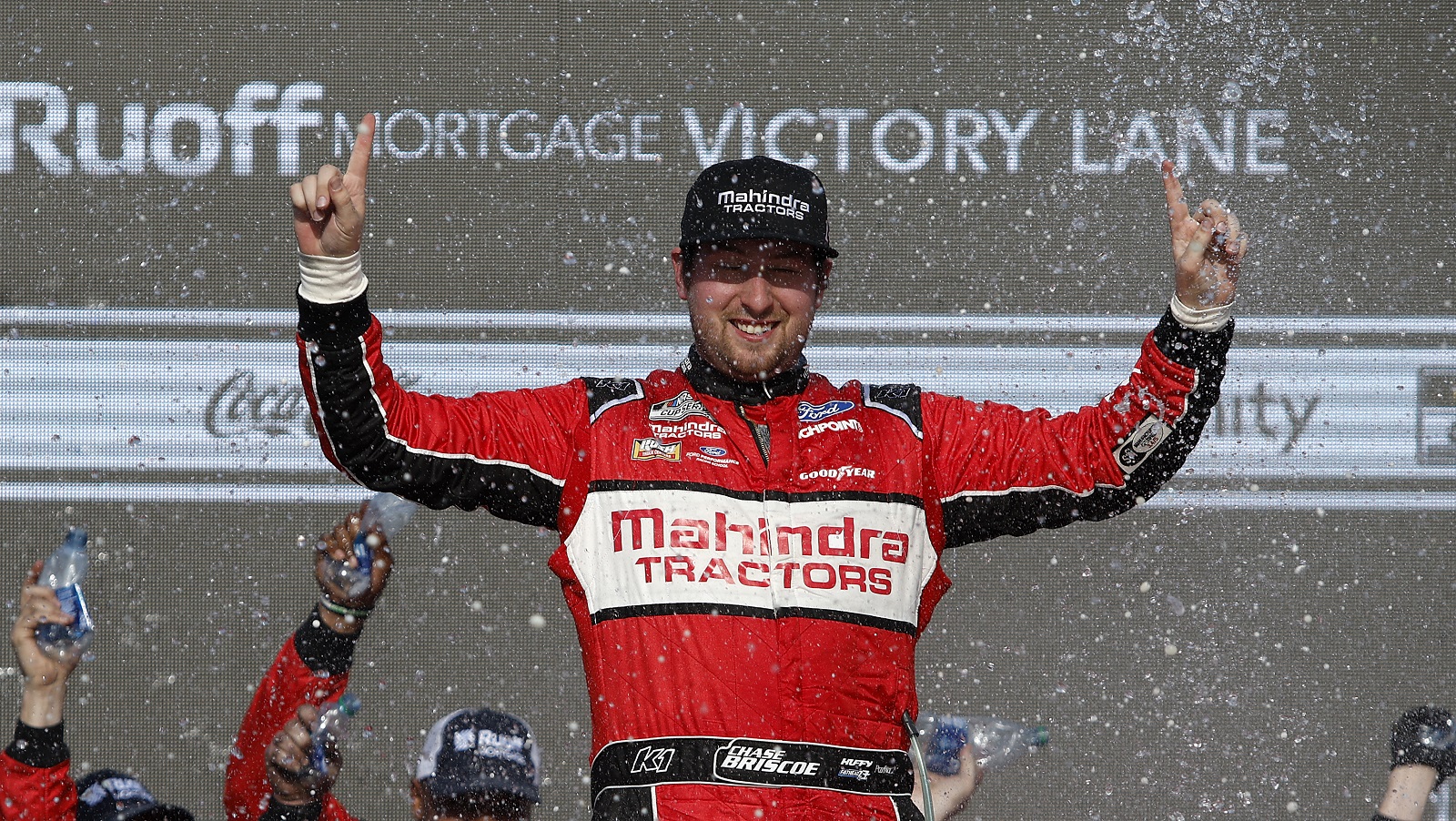 Clint Bowyer was 41 years old and coming off his seventh winless season in eight years when he retired from Stewart-Haas Racing to join the Fox Sports broadcast booth. With Kyle Larson off the table because SHR's partners at Ford felt he was a marketing liability coming off his suspension, Tony Stewart looked toward the Xfinity Series.
Stewart selected Chase Briscoe, fresh off a nine-win season in NASCAR's second-tier series. Briscoe won an ARCA Menards Series championship in 2016, and his record the next three years on the truck and Xfinity circuits included four victories in 74 starts.
Before all that, however, Briscoe did a lot of racing on dirt tracks, much like Stewart did before and during his NASCAR Hall of Fame career. He began driving sprint cars as a young teen and racked up numerous honors. Later, he formed the Chase Briscoe Racing sprint cars team.
"Looking back, when I was 6, 7 years old and wearing the Tony Stewart helmet and uniform, I never in a million years thought I would get the '14 car' in Victory Lane in the Cup Series," Briscoe said in the news conference after his victory.
Chase Briscoe thinks racing on dirt tracks helps with the Next Gen car
The Phoenix race in 2020 was pretty much the last "normal" competition for NASCAR teams before the pandemic gripped the United States. The sport was among the first to return from the forced hiatus, but practice and qualifying before races went away almost entirely.
NASCAR has restored both this year, but time on the track is still relatively brief considering that Cup Series competitors are trying to get the hang of the Next Gen car.
"When we go to a race track, you get three laps, three hot laps, and you better figure it out quickly," second-year SHR driver Chase Briscoe explained. "I think this car, being new, not a lot of practice, the dirt guys have always had to figure that out quickly. The guys that grew up (in) late model or pavement racing, they don't necessarily have that. They go and test and run hours of practice. The dirt guys, you've got to figure it out quickly, adapt.
I think that's why you've seen dirt guys run earlier in this Next Gen car. It's an equalizer to a certain extent."
The prototypical driver is Kyle Larson. The night before Briscoe's victory in Phoenix, Larson flew 500 miles to a California dirt track, where he won.
Ironically, Phoenix reminded the winner of the old car
Chase Briscoe said after career Cup Series victory No. 1 that he has regarded Phoenix as one of his worst tracks dating to his days in the Xfinity Series. He changed his mind a little bit last season, but the final Next Gen test before NASCAR headed to the Busch Light Clash in Los Angeles made a big difference.
"(We) came and tested here in January, whenever that was," he said. "I thought this was the most similar place to the old car out of anywhere I've driven it so far. You have a little bit more grip. It feels a little bit slower down the straightaway. But the cornering is about the same. Even the brake points are pretty similar."
The Phoenix victory was the culmination of an intense month of learning.
"I've had a lot of fun in this Next Gen car," Briscoe said. "Everywhere we've went, I felt really comfortable in the car. Week in, week out I keep finding that limit of how much I can slide the car, slip it. At the beginning, we were all scared that we weren't going to be able to do that at all.
"It's been fun to learn this car. Stewart-Haas, specifically the '14' guys, have done a good job of finding speed in it."
All stats courtesy of Racing Reference.