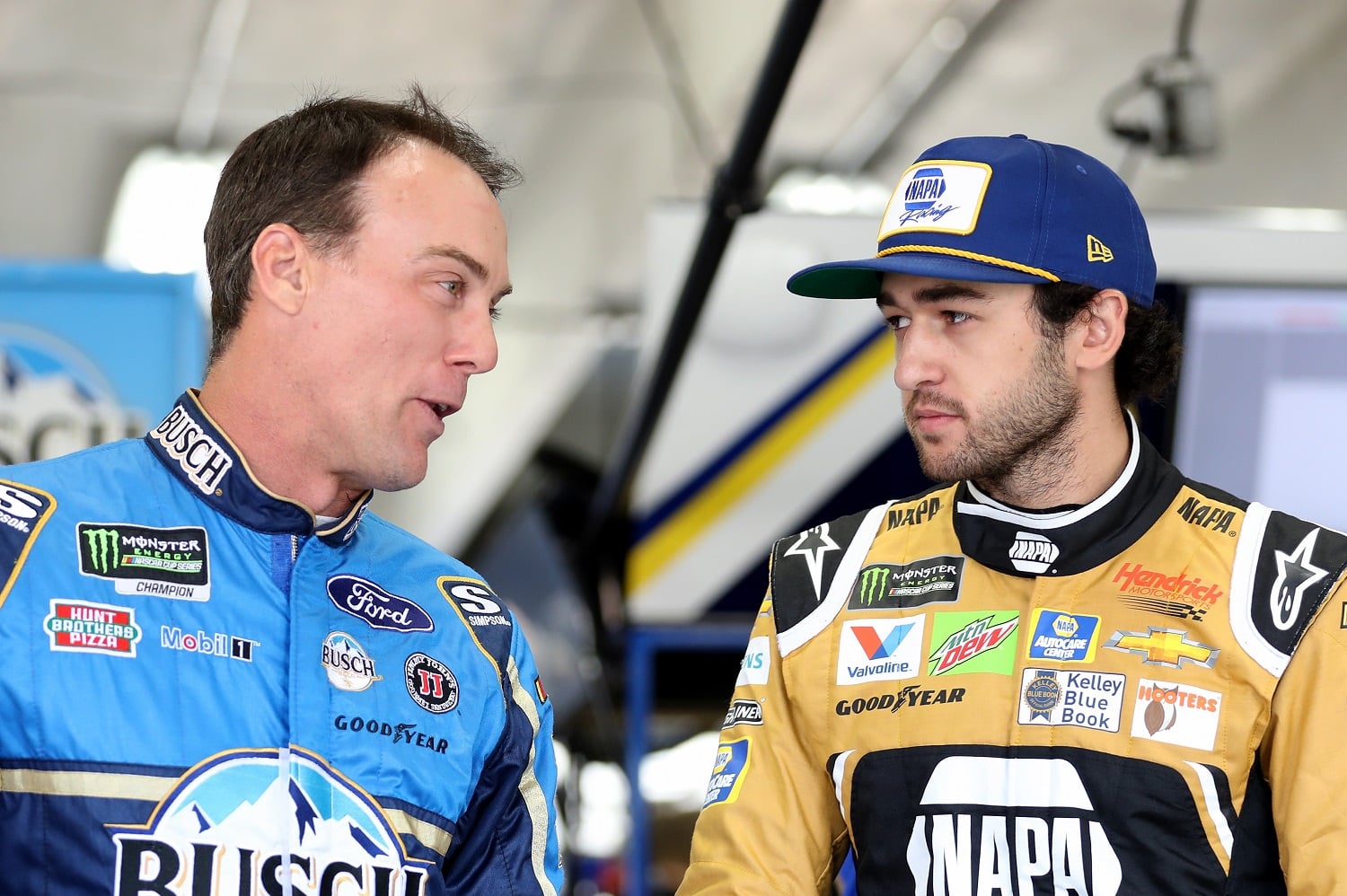 Chase Elliott's Cup Series Consolation Prize Puts Him 3 Behind Kevin Harvick
There's less than a 50-50 chance that a playoff-era NASCAR Cup Series champion would have won the title under the old points system.
There are two NASCAR discussions that will never end: Rank seven-time champions Richard Petty, Dale Earnhardt, and Jimmie Johnson best to worst and how many titles would (insert name here) have if the Cup Series still settled matters with a points system.
We're not taking a stand on Petty vs. Earnhardt vs. Johnson for a reason that will become evident below. As for the other topic, Chase Elliott is the latest in a long line of drivers to have won theoretical championships while others walked away with the real hardware.
Chase Elliott joins a small, heartbroken NASCAR club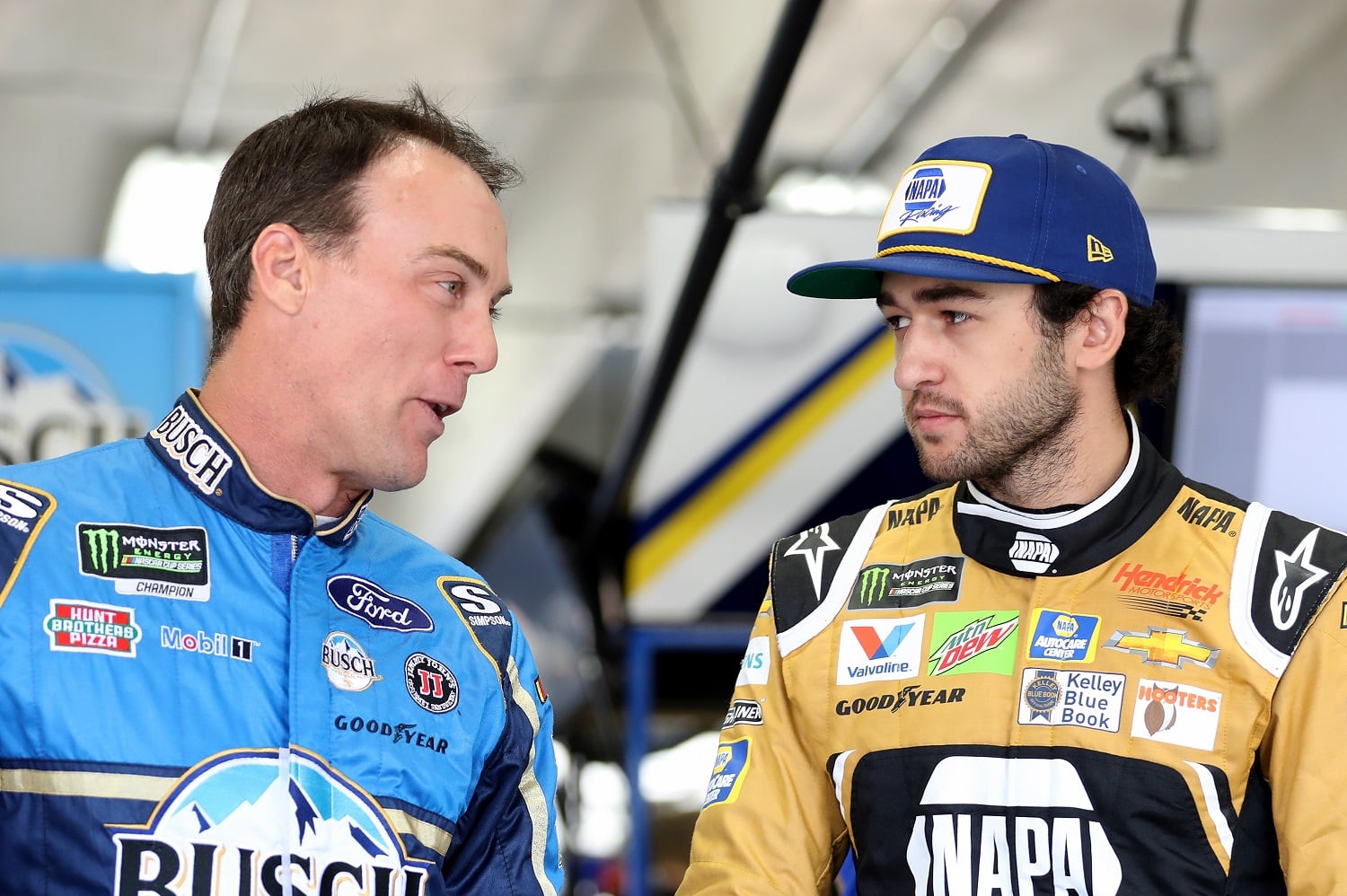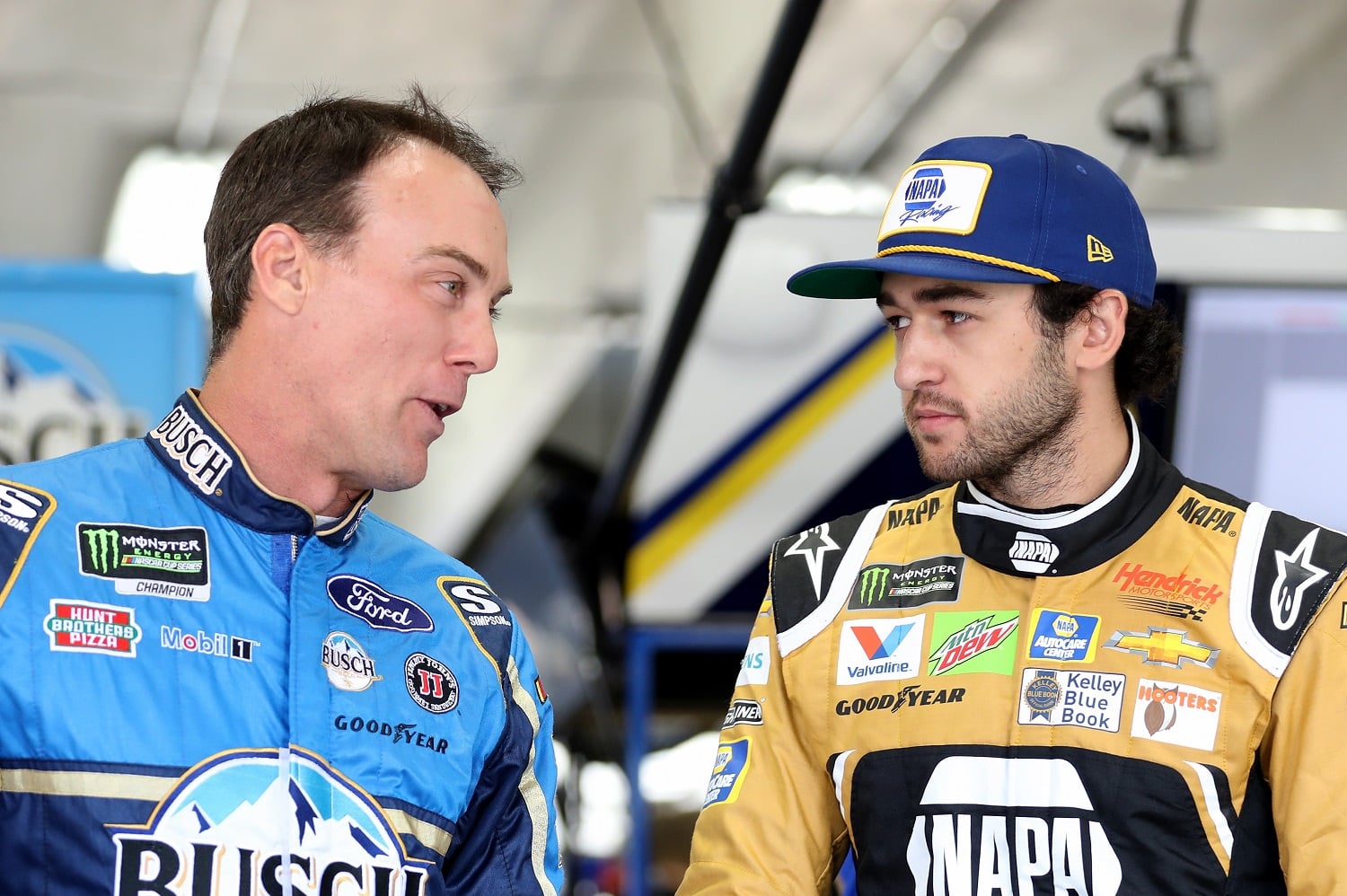 NASCAR ditched a points system that it had been using for three decades because Matt Kenseth won the 2003 NASCAR Cup Series championship despite winning just one race while runner-up Jimmie Johnson scored three victories and sixth place finished Ryan Newman rolled onto Victory Lane eight times.
If the NASCAR executives' motivation was to turn Johnson into a perennial albeit milquetoast champion, it worked. The playoff system instituted for the 2004 season made Johnson a seven-time champion from 2006-16. It also instituted a tradition like the swallows returning to Capistrano: Someone re-calculates the points after each season to determine who would have won the title under the old points system.
It happened again in the days following Joey Logano's second Cup Series championship, and the unfortunate "winner" was Chase Elliott. Unofficially, of course, he finished with 4,807 points to 4,739 for Ross Chastain and 4,664 for Logano.
In all, five drivers have now earned the distinction of uncrowned champion a combined 11 times.
We can't let the topic go without noting the fallacy of supposed points champions. The playoff format changes how drivers approach the end of the season. Though he would have liked the additional playoff points from wins, Elliott didn't need victories as much as he needed top-10 finishes late this summer to lock down 15 bonus points for earning the regular-season title. And Logano could have blown off playoff races at Homestead-Miami and Martinsville because his triumph at Las Vegas already locked him into the Championship 4.
Still, that hasn't ended the annual temptation to play "What If."
Most seasons have ended with split decisions for drivers like Chase Elliott
The 2022 NASCAR Cup Series season was the 19th to crown a champion via a playoff format. More often than not, calculations by @NWCS_Standings have anointed someone other than the actual champion as the theoretical champion.
It began in 2004, when Kurt Busch won the playoffs but Jeff Gordon would have won based on points. Gordon supporters still swear they were also robbed by Jimmie Johnson (2007) and Kevin Harvick (2014). The three additional titles would have raised Gordon's total to seven and placed him rather than Johnson in the great debate alongside Richard Petty and Dale Earnhardt.
At least Gordon will always have the four championships he earned in the pre-playoff era. Carl Edwards cannot say the same. When the points were reworked following playoff wins by Johnson in 2008 and Tony Stewart in 2011, it was Edwards who missed out. He retired after the 2016 season with 28 race wins but no season-ending titles.
Kevin Harvick has fared worst of all
Chase Elliott is now the fifth driver to win the theoretical title but miss out on the actual championship. Kyle Busch experienced the same misfortune in 2018, which was Joey Logano's first championship season.  However, the all-time hard-luck driver in that respect is Kevin Harvick.
Harvick had to wait 14 seasons to win his only championship thus far, but his consistency would have earned him a slew of trophies under the old system. In fact, he would have done enough under the points system to have knocked off Jimmie Johnson in 2010 and '16, Kyle Busch in 2015, and Elliott in 2020.
Back out the 2014 title that would have gone to Jeff Gordon and Harvick would still be sitting on four titles entering 2023.
Got a question or observation about racing? Sportscasting's John Moriello does a mailbag column each Friday. Write to him at [email protected].