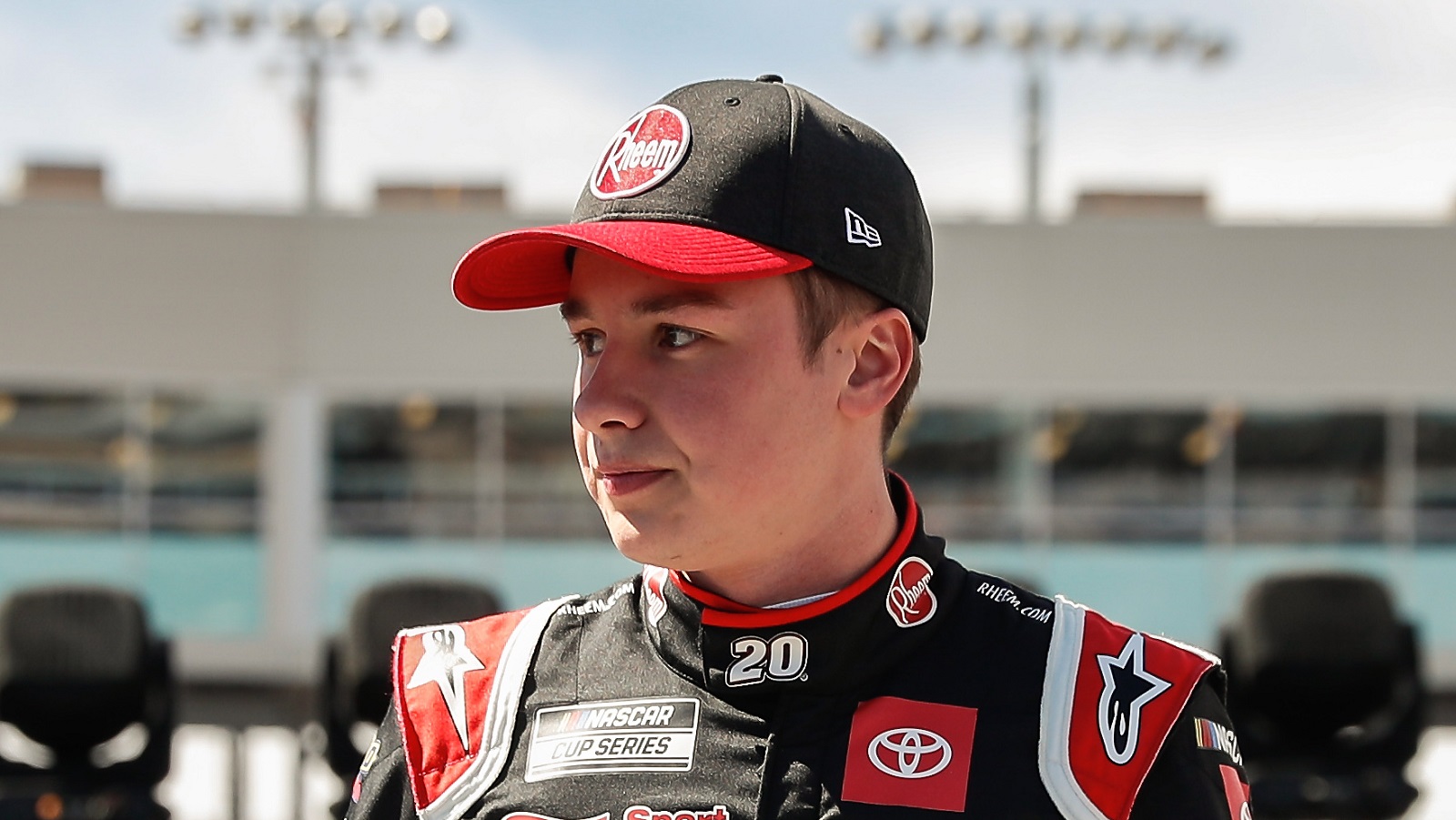 Christopher Bell's Seat Is Getting Warm as NASCAR Heads to Hotlanta
Christopher Bell's slow start to the NASCAR Cup Series season could put him at risk for getting dumped by Joe Gibbs Racing.
Bubba Wallace is a mediocre 17th in NASCAR Cup Series points but possesses enviable job security courtesy of sponsors willing to back him over the long haul. Meanwhile, Brad Keselowski sits 18th but co-owns his team. What's he going to do, fire himself?
Over at Joe Gibbs Racing, Denny Hamlin is 27th but at least owns a stake in Wallace's team should he lose his ride. Teammate Christopher Bell has no such luck. At 27 years old and just four races into his third season, Bell has a target on his back. Unfortunately for him, the retailer of that name and with that logo is not a sponsor.
Bell needs a reversal of fortune, and he needs it beginning this weekend in Atlanta.
Christopher Bell scored his first Cup Series win 13 months ago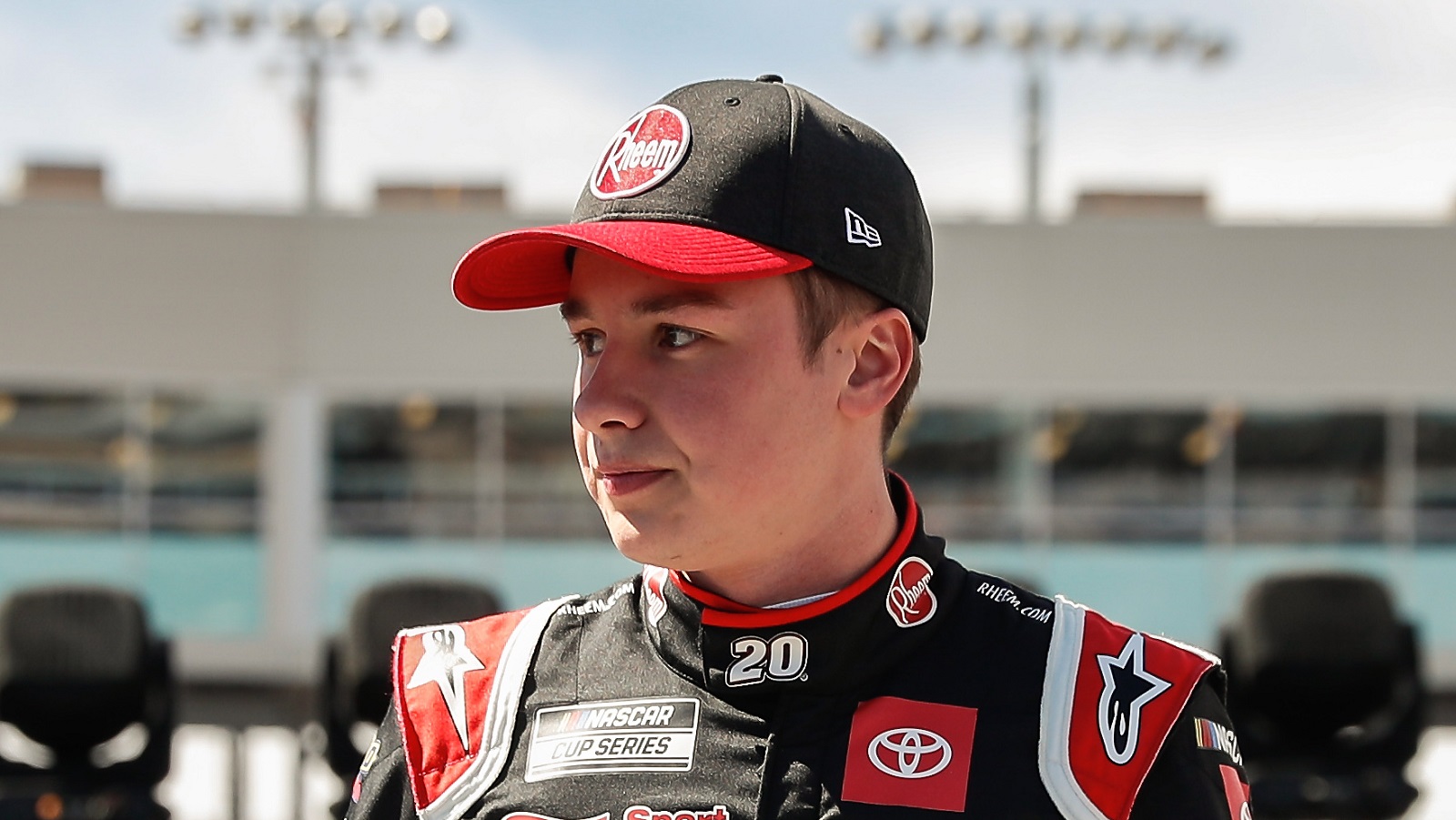 Given his body of work over the past five seasons, Christopher Bell's job shouldn't be in jeopardy. And, yet, here we are. Bell won the Camping World Truck Series championship in 2017 by capturing five races and finishing in the top 10 in 21 of 23 races. He moved up to the Xfinity Series and scored 15 more victories and 41 top 10s over two seasons.
That was enough for Joe Gibbs to pull the plug on Erik Jones despite two victories and 48 top-10 finishes over three Cup Series seasons. Gibbs moved Bell into the Joe Gibbs Racing No. 20 Toyota, and he finished a modest 20th in points after Jones had been 15th, 16th, and 17th in that car.
Year 2 was better for Bell, who broke through for his first Cup Series victory in February 2021 on the Daytona road course. He tacked on 15 more top-10 finishes and seemingly was strong down the stretch with five top-10 performances in the final six races.
That may have been misleading.
The doubts set in during the NASCAR Cup Series playoffs
As good as things appeared at the end of 2021, Christopher Bell was driving relatively pressure-free because his championship hopes were all but over. Beginning with the third-to-last regular-season race, Bell placed 20th or worse in five of seven starts. Finishing fifth at Talladega and then eighth in an elimination race on the Charlotte Roval weren't enough to earn a transfer into the playoff semifinals.
That was a setback for his career but entirely survivable given Bell's stellar resume in NASCAR's three national series. However, that's where Ty Gibbs starts factoring into the picture.
The grandson of Joe Gibbs, only raced a partial schedule in the 2021 Xfinity Series, where he debuted triumphantly on the Daytona road course the night before Bell scored his Cup Series victory. Gibbs, 18 at the time, finished with four victories and placed 13th in points despite appearing in just 18 of 33 races.
Gibbs races full-time in the 2022 Xfinity Series, where he has finished 11th, 13th, first, and sixth. Add that to his previous season and it's impossible not to project him reaching the Cup Series sooner rather than later.
Christopher Bell's seat at Joe Gibbs Racing is getting warm
Not surprisingly, Kyle Busch has a good early handle on the Next Gen Toyota as the NASCAR Cup Series heads to Atlanta, scoring three top-10 finishes and losing out on a victory in Las Vegas because of Erik Jones' late crash. Joe Gibbs Racing teammate Martin Truex Jr. stands 13th in points despite wrecking two-thirds of the way through Phoenix.
The rest of JGR isn't looking so hot. Denny Hamlin wrecked early at Daytona and tore up his gearbox in Las Vegas. He finished 15th and 13th in his other two starts and has ground to make up.
Christopher Bell is the more worrisome of the JGR underachievers. He has either spun or wrecked in all four races. Tenth place in Las Vegas may have looked like progress, but he started from the pole. And then came Phoenix, where Bell finished in 26th place and two laps down.
Conventional wisdom says Busch has the most to worry about because he's losing 27 races worth of M&M sponsorship at the end of the year. But Busch is Hall of Fame-bound and stands a chance of cobbling together new backing.
On the other hand, Bell's roots in the sport aren't so deep that sponsors and an owner with an itchy trigger finger wouldn't move on if he doesn't make a deep playoff run in the fall.
Silly Season will start kicking in around Memorial Day. He needs to start making his stand in Atlanta.
All stats courtesy of Racing Reference.