CJ McCollum Is Right: Stephen Curry Is Bad For Basketball
It takes a special kind of NBA player to make 42.1% of his 3-pointers and see his career percentage from beyond the arc decline. Stephen Curry is that kind of special.
Portland Trail Blazers star CJ McCollum is a big fan of Curry's work on NBA courts, but he rightfully points out that the 12th-year pro is contributing to a trend that is detrimental to basketball.
The 3-pointer has taken over NBA games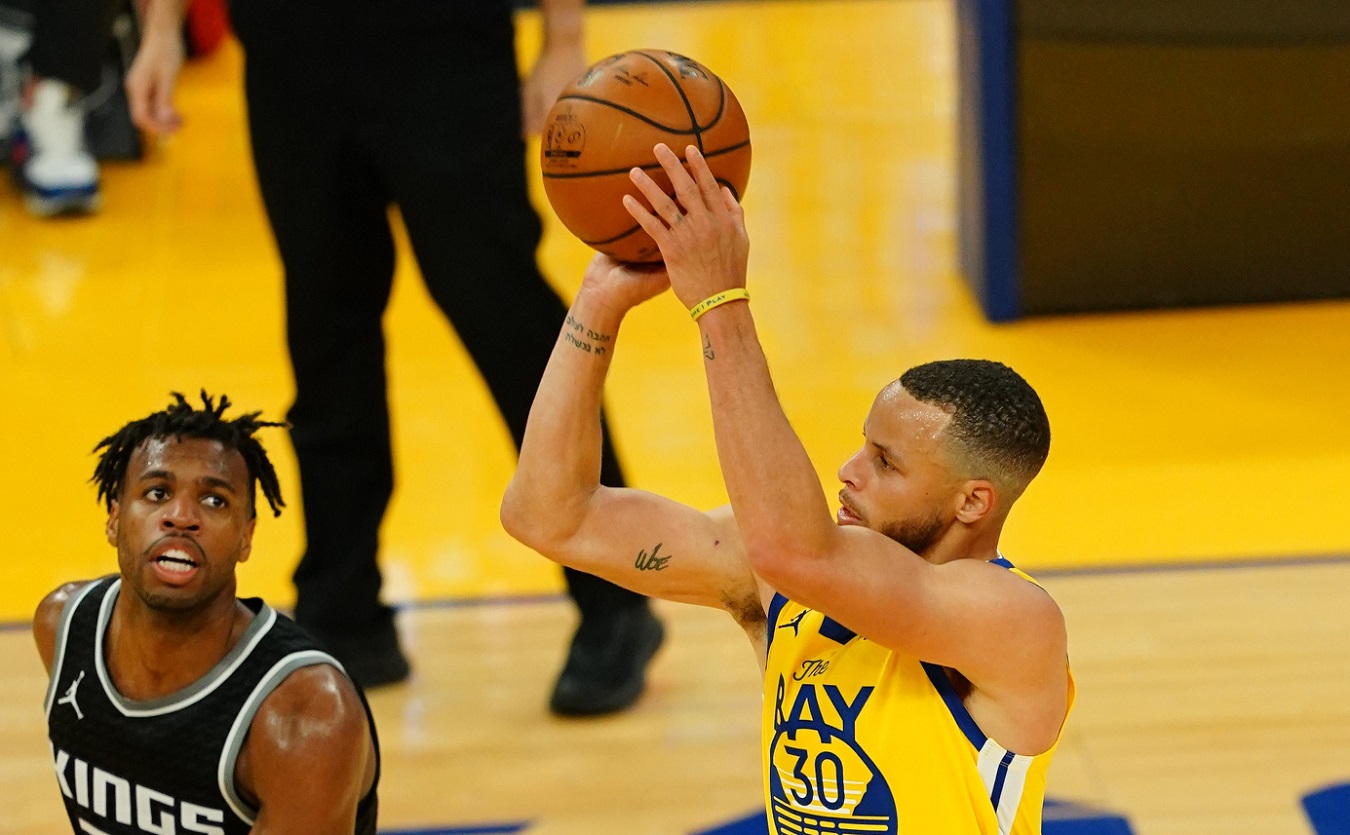 According to Basketball Reference, the 3-point shot has taken over the pro sport. NBA teams set a record in the 2011-12 season by averaging 18.4 attempts per game from beyond the arc. They have broken that record every year since, reaching 34.6 tries per game this season with just a few days left. However, accuracy hasn't followed suit. Teams made 36.7% of their 3-pointers in 2008-09, and they finally have more than just an "outside shot" of breaking that record this year.
But missing more than 63% of the time leads to lots of transition basketball that no longer leads to layups. Rather, there's a good chance that a missed trey at one end of the court will generate a pull-up attempt from behind the arc at the other end of the court.
It's still basketball, but it's a different brand of basketball. And it still looks pretty when it's someone like Curry doing the shooting. He is a career 43.3% shooter on 3-pointers, including 42.1% this season. It's why he will retire a few years down the road labeled as the best perimeter shooter in NBA history.
In McCollum's mind, however, every one of Curry's 3-point attempts should come with a warning: Kids, don't try this at home.
McCollum makes the case that Curry is bad for basketball
The Trail Blazers are unlikely to see the Golden State Warriors again this season. That may be a good thing for McCollum following the eight-year pro's comments about Curry on McCollum's podcast.
"I think that he has changed the game for the better, but he has also changed the game for the worse," McCollum asserted, "because a lot of kids are trying to replicate some of the things that he's doing, and some of that stuff just isn't virtually possible for kids.
"You have to get the reps in, you have to really practice your game, and as George Hill once said in the finals, he said sometimes (Curry) just throws it up there and it appears as if God is just dropping it into the basket, which is very, very accurate at times."
It's a valid case. Only Joe Harris (Brooklyn Nets, .475), Joe Ingles (Utah Jazz, .456), and Seth Curry (Denver Nuggets, .450) have higher 3-point percentages than Curry on more than 200 attempts this season. All lack the combination of endorsements and TV exposure enjoyed by Stephen Curry, so he is arguably a much greater influence on young players.
They see Curry bury outside jumpers and want to emulate him. Unless they're putting up 200 shots a day six times a week, they stand little chance of matching Curry's greatness. But wave after wave of those players will keep coming to the NBA, and the number of 3-pointers attempted – and missed – will keep rising.
That's why what McCollum said rings true.
Yes, McCollum is a Curry fan
McCollum is no slouch when it comes to shooting 3-pointers. He's making 39.6% of his attempts in the 2020-21 season, which is right on his career average. He's also producing 23.0 points a game, matching his career high.
Still, even he realizes that Curry plays on a different level.
"I think Curry is the best pure scorer in the league right now, as it stands, because of how he scores. Moves without the ball, he can score in 'iso' situations, he finishes well around the rim. He's a 95 percent free-throw shooter, so virtually automatic when he gets to the line. And he's just a wizard. He's someone you have to look for at all times. He does things and you literally think, like, how is that possible?

CJ McCollum
Like Sportscasting on Facebook. Follow us on Twitter @sportscasting19.