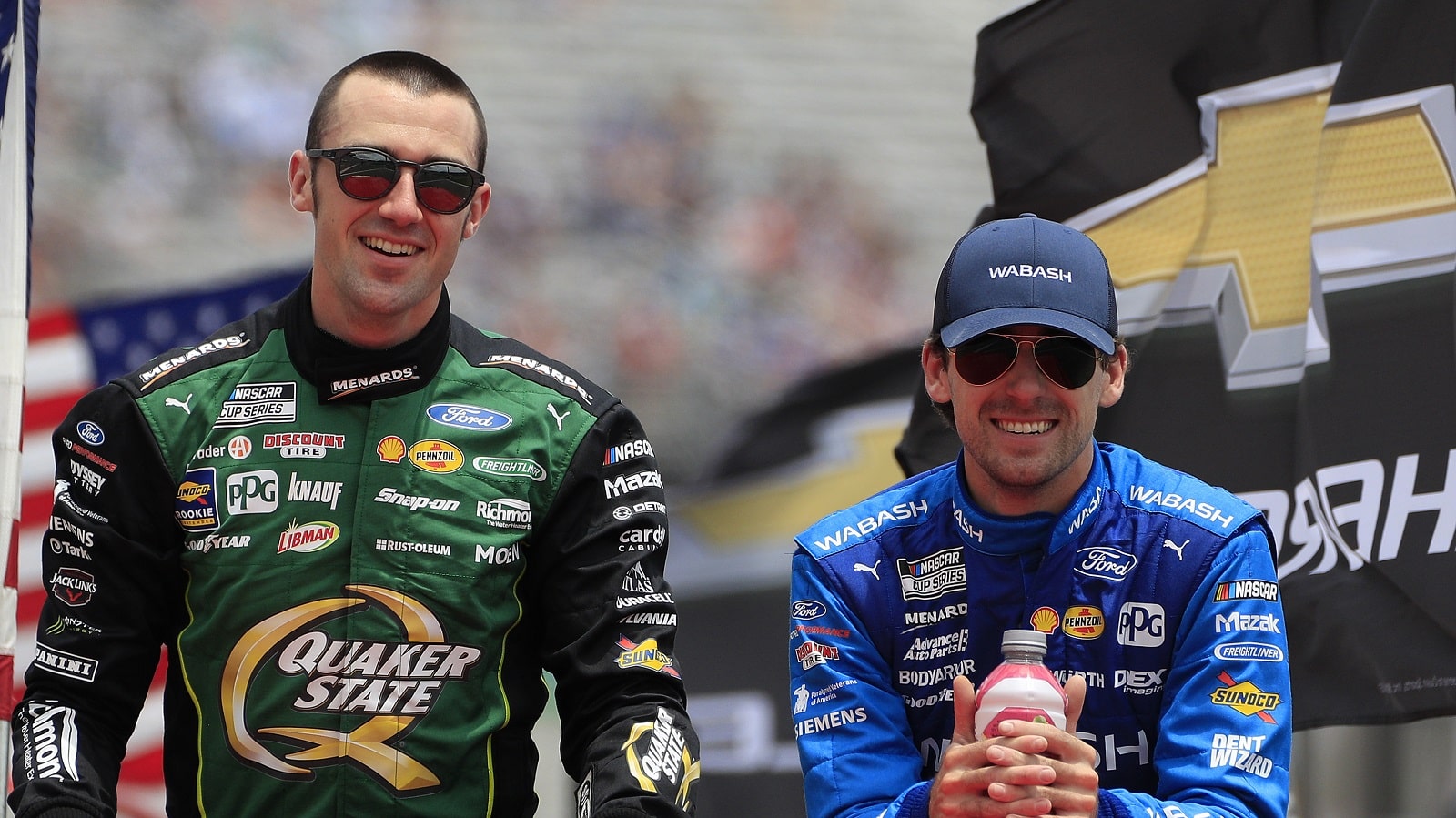 Handicapping the Cup Series Playoffs Round of 12: These 4 Drivers Will Be Next to Exit
Three very different tracks will serve to cut the NASCAR Cup Series playoffs field to eight semifinalists.
Throw out the scant few points Christopher Bell, William Byron, and Alex Bowman harvested the past three weeks, and the second phase of the NASCAR Cup Series playoffs shapes up as strikingly similar to the first.
Then, factor in that Talladega is the only one of the three tracks in this round that hosted a real race during the regular season. (Sorry, fans of the All-Star Race.)
What remains is a top of the pack that looks as safe as it did three weeks ago, a middle tier that remains tightly bunched, and a bottom four that cannot afford to surrender an inch to the non-playoff cars that made news these past three weeks.
The Cup Series playoffs got off to an unprecedented start
Erik Jones, Bubba Wallace, and Christopher Buescher pulled off victories in the first three NASCAR Cup Series playoff races, making history while depriving title contenders of valuable points to be carried over to the round of 12. In fact, the supposed also-rans secured 50% more top-10 finishes than a year ago, further impacting the opening round. When it was over, three of the four bottom seeds succeeded in making the transfer.
All it takes is a loose wheel in the pits or a loose cannon on the track to foul things up, but I like the odds of more predictable results over the next three races. To that end, I'm expecting playoff drivers to score the three victories. I think Chase Elliott or Kyle Larson will lock into the next round by winning at the Roval. Before that, how about William Byron at Texas Motor Speedway and Joey Logano at Talladega?
So, where do we start with picking drivers to eliminate?
Austin Cindric and Chase Briscoe won't advance in the Cup Series playoffs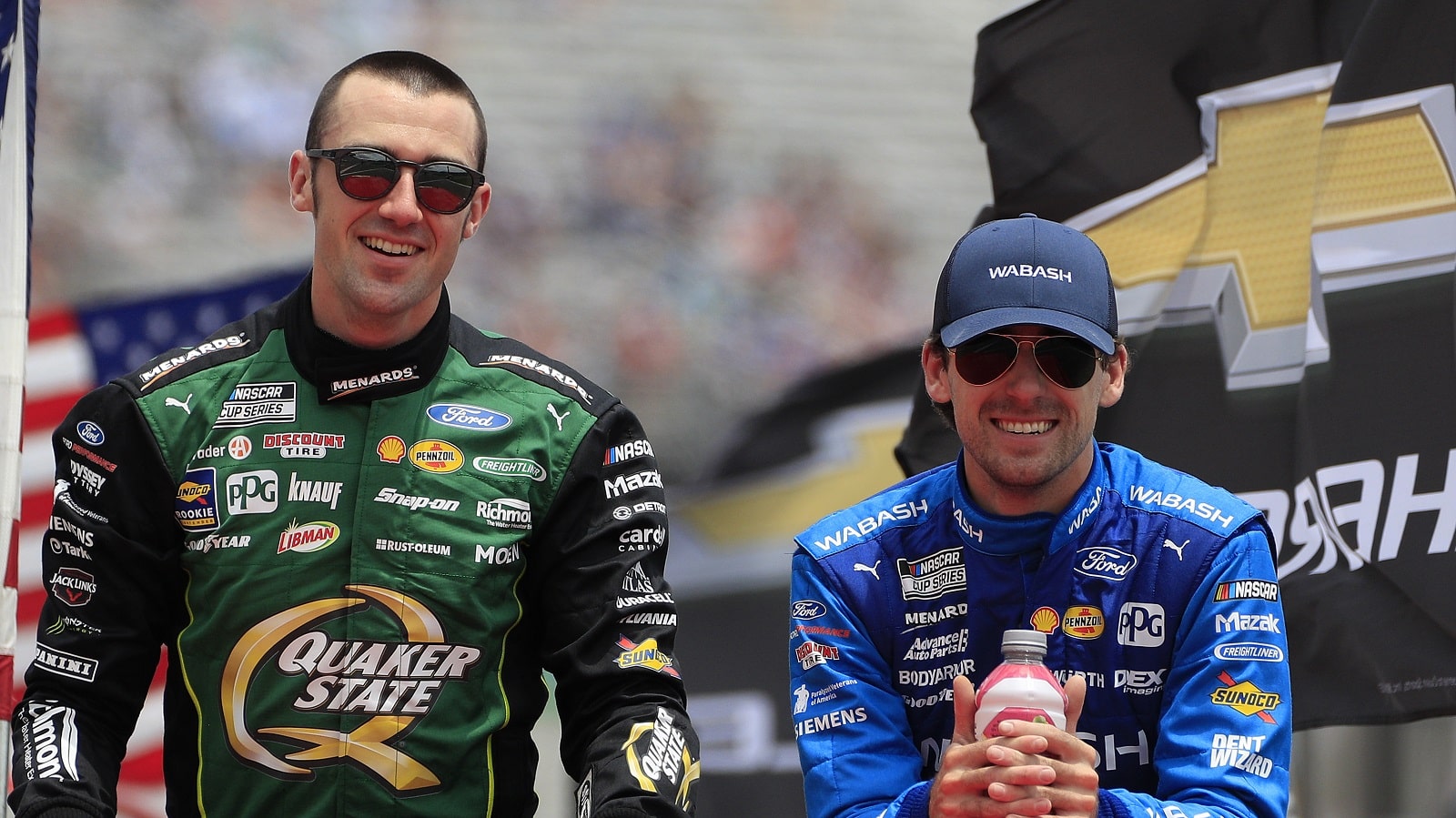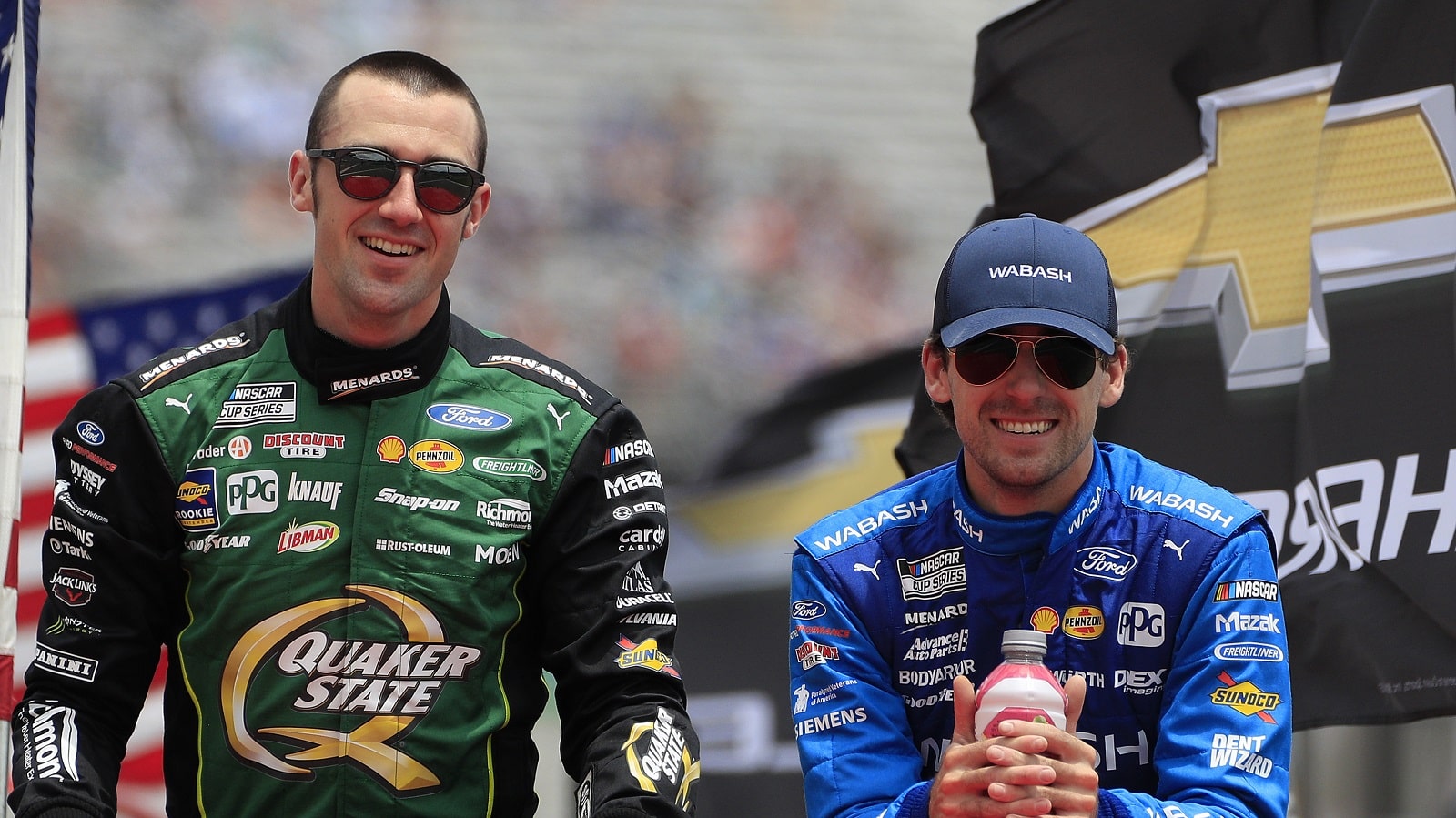 Just getting as far as he has is a tribute to the season Daytona 500 winner Austin Cindric fashioned. But with just two finishes better than 12th in 10 races since a midseason hot streak, the rookie is running out of steam in the Team Penske Ford. Starting seven points below the cut line is hardly insurmountable, but his best work the next three weeks is likely to come on the same Roval where multiple playoff rivals do well.
Meanwhile, Chase Briscoe cannot possibly persevere in his Ford, this one belonging to Stewart-Haas Racing. He somehow made up a 24-point gap at Bristol pretty much without the benefit of power steering. But 15 straight finishes outside the top 12 when only the top eight cars are going to advance is a sign that his Championship 4 hopes are somewhere south of bleak.
Daniel Suarez will join Ross Chastain in the semifinals
I whittled the list of remaining endangered Cup Series playoff drivers to three. As much as I tried, I couldn't build a case for Daniel Suarez failing to make the next transfer even though he hasn't shown much in the way of consistency for long stretches of the season.
Suarez starts six points below the cutline but does just well enough at times on both superspeedways and road courses to raise the specter of him posing a result at Talladega or Charlotte at the same time that Denny Hamlin, Christopher Bell, or Ryan Blaney (the first three drivers above the cut line) might stumble.
Blaney and Alex Bowman are the two I project as joining Austin Cindric and Chase Briscoe on the list of playoff drivers not advancing.
Among the round of 12 drivers, Only Briscoe has a worse average finish than Blaney in the three playoff races thus far. I know his supporters point to how Blaney led more than half the race en route to victory in the All-Star Race, but 24 drivers with nothing to lose has a different feel than a field of 36 in which a dozen will settle for landing in the top 10.
As for Bowman, he's averaged a finish of 29th or worse every third race since midseason. He got away with it once in the first round, but it speaks to his long-term inconsistency this year. If he brings up the rear again, he'll need Hamlin or Bell to mess up even worse to have a prayer.
All stats courtesy of Racing Reference.
Like Sportscasting on Facebook. Follow us on Twitter @sportscasting19 and subscribe to our YouTube channel.
Got a question or observation about racing? Sportscasting's John Moriello does a mailbag column each Friday. Write to him at [email protected].