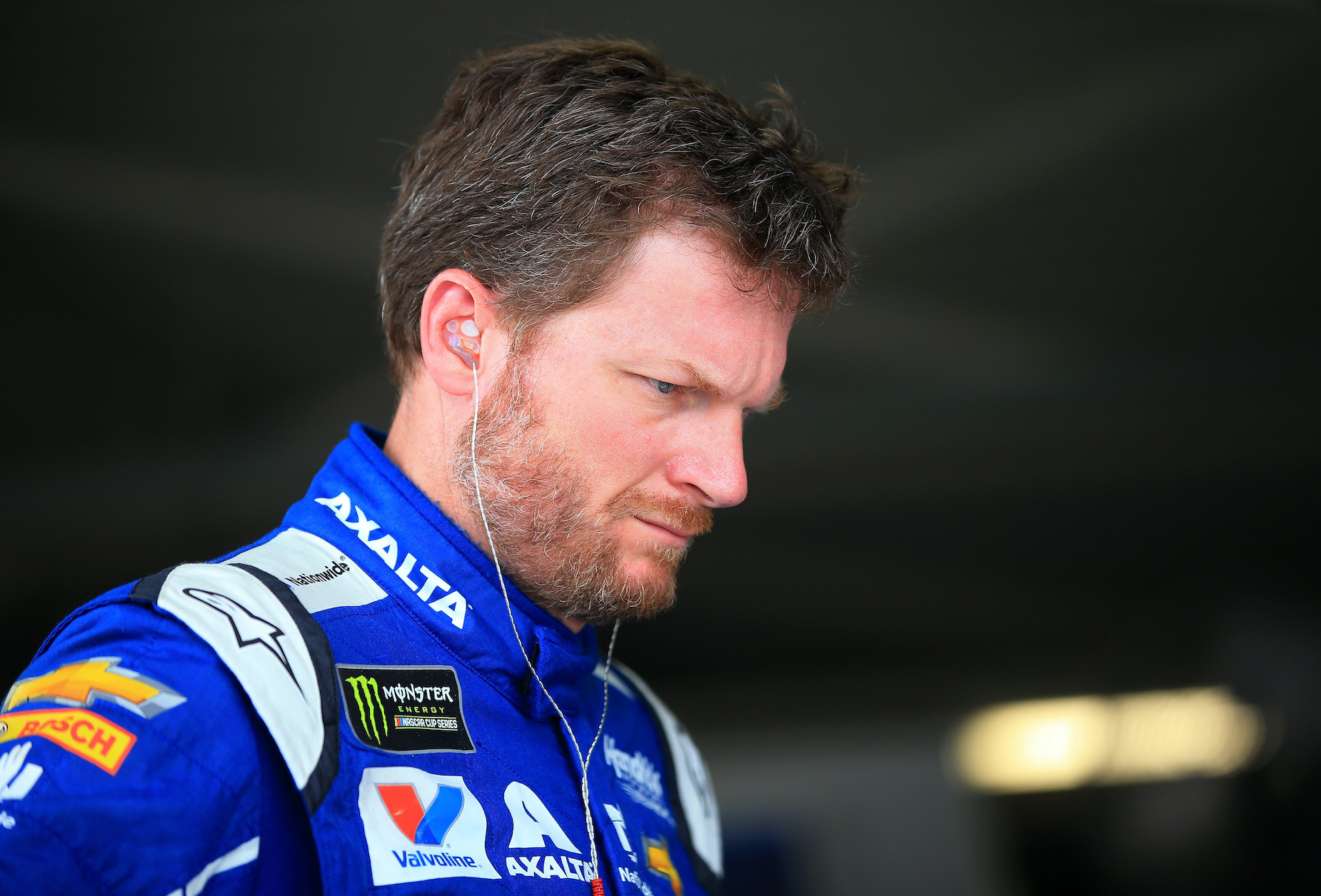 Dale Earnhardt Jr. Once Admitted That 'Stage Fright' Held Him Back: 'I Probably Would Have Not Turned Those Things Down'
While Dale Earnhardt Jr. is a one of NASCAR's biggest names, that didn't make him immune to stage fright.
These days, it's almost impossible to imagine Dale Earnhardt Jr. as anything other than a celebrity. Although he didn't claim a Cup Series championship, the North Carolina native made quite a name for himself on the motorsports scene; in retirement, he's still doing plenty of media work. There was a time, however, when Junior was pretty uncomfortable in the spotlight. Believe it or not, he even admitted to turning down some big-time opportunities due to stage fright.
Dale Earnhardt Jr. found fame and fortune as a NASCAR star
While there are plenty of diehard motorsports fans around the country, NASCAR hasn't attained the same global appeal as some other sports. That reality, though, didn't stop Dale Earnhardt Jr. from finding fame and fortune on the stock car scene.
Although he only started racing to form a relationship with his famous—and sometimes distant—father, Dale Jr. proved to have plenty of talent behind the wheel. He joined the Busch Series in 1996; two years later, he stepped up to the Cup Series circuit.
While he didn't take things 100% seriously during the early stages of his career, Earnhardt Jr. managed to put together a solid resume. Over the years, he claimed two Busch Series titles, won 50 races across both levels of NASCAR competition, and dominated the sport from a popularity perspective.
Even if a portion of that popularity did come from his late father's legacy, Dale Earnhardt Jr. still became one of the biggest names in the world of stock car racing. Whether you like NASCAR or not, it's safe to assume you've at least heard his name before.
Passing up on some opportunities due to stage fright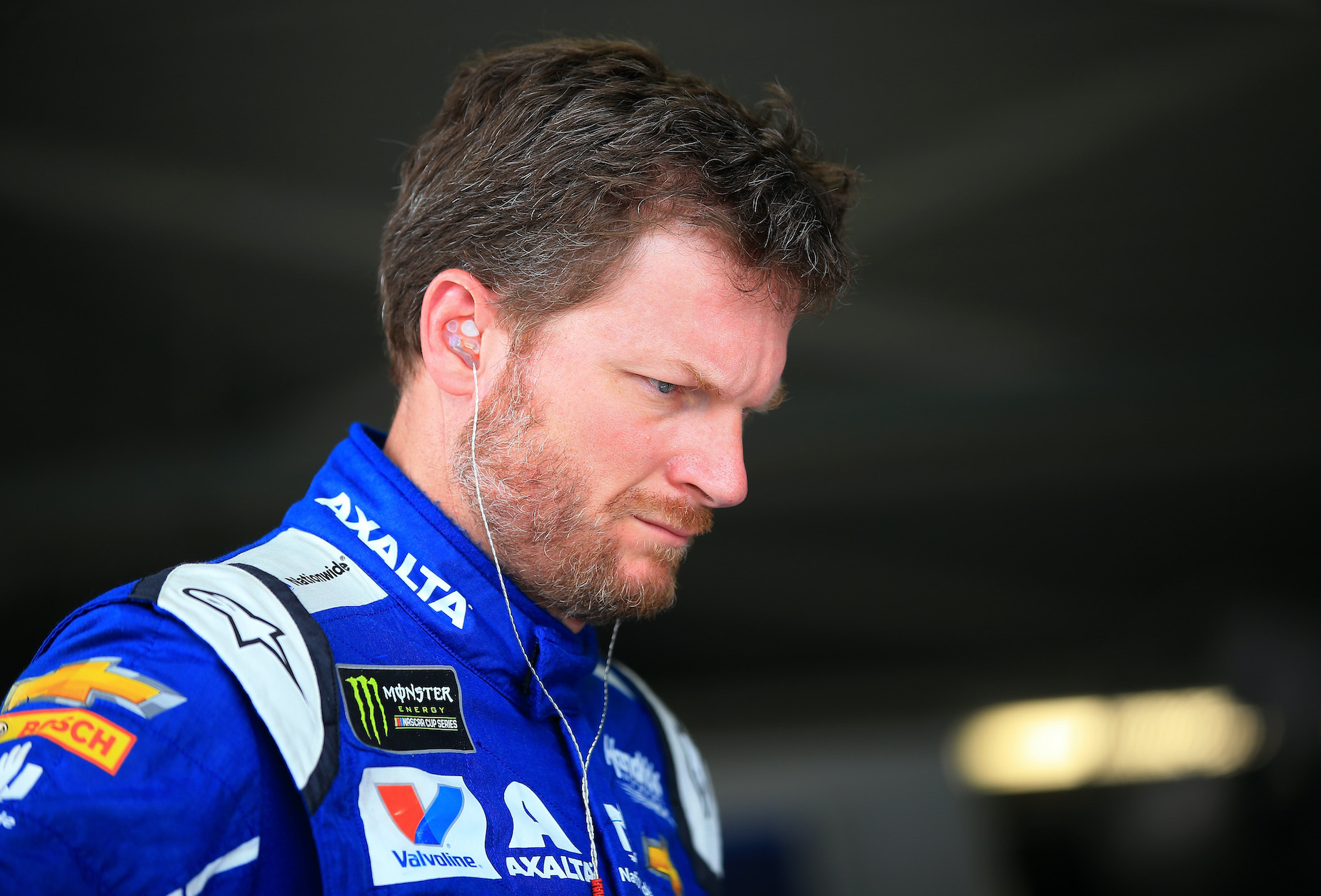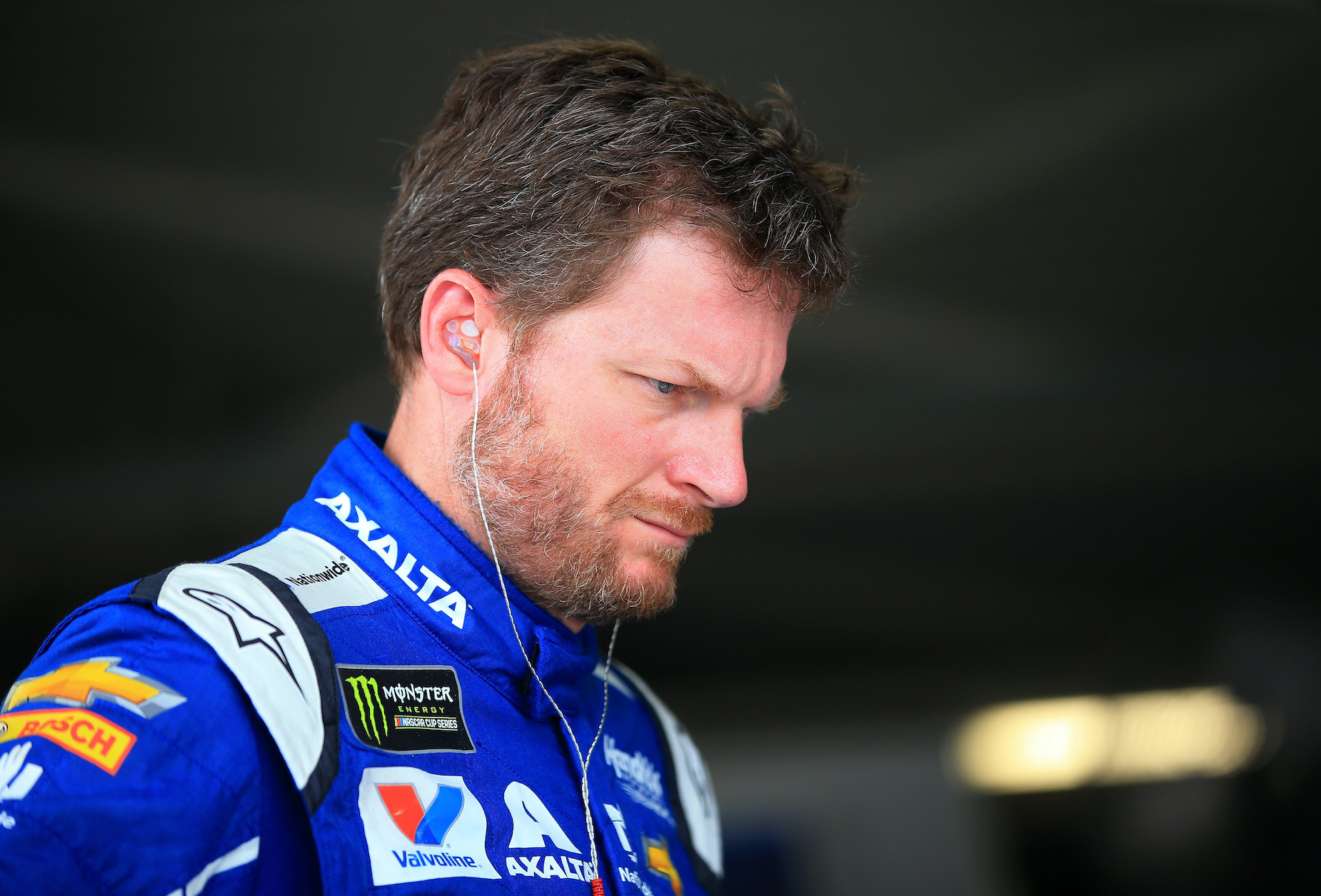 From afar, it would be easy to assume that Dale Earnhardt Jr. has always been comfortable in the limelight; even before he became a celebrity, he was the son of a NASCAR legend. That reality, however, didn't make him immune to stage fright.
Junior touched on that topic in an old ESPN story penned by Wright Thompson, based around the NASCAR star's trip to New York City to appear on The Daily Show. While Earnhardt had at least partially overcome his fears, he did admit that they caused him to pass up some sweet opportunities in the past.
"I probably would have done a few more award shows," Dale Earnhardt Jr. explained. "I got invited to attend and present at the ESPYS and the [Country Music Awards], and stuff like that. I probably would have not turned those things down. I turned them down because I get stage fright."
These days, Dale Earnhardt Jr. seems pretty at home in the media
We've all heard the cliches about practice making perfect and the importance of facing your fears. Without knowing exactly what he did or did not do behind the scenes, it seems safe to assume that Dale Earnhardt Jr. has done just that.
These days, Earnhardt seems pretty comfortable in the role of a media personality. He's the main man on the Dale Jr. Download podcast; he also works for NBC, calling some races and hosting Lost Speedways. He's even spoken about wanting his shows to become some of the most-view programs around.
While you could argue that hosting a TV show or calling a race from the press box is quite a bit different than stepping on stage and presenting an award in front of a live studio audience, it still takes some guts to put yourself out there week in and week out. And, if we know anything about Dale Earnhardt Jr., he's not one to back down from a challenge…except for Dancing With the Stars.