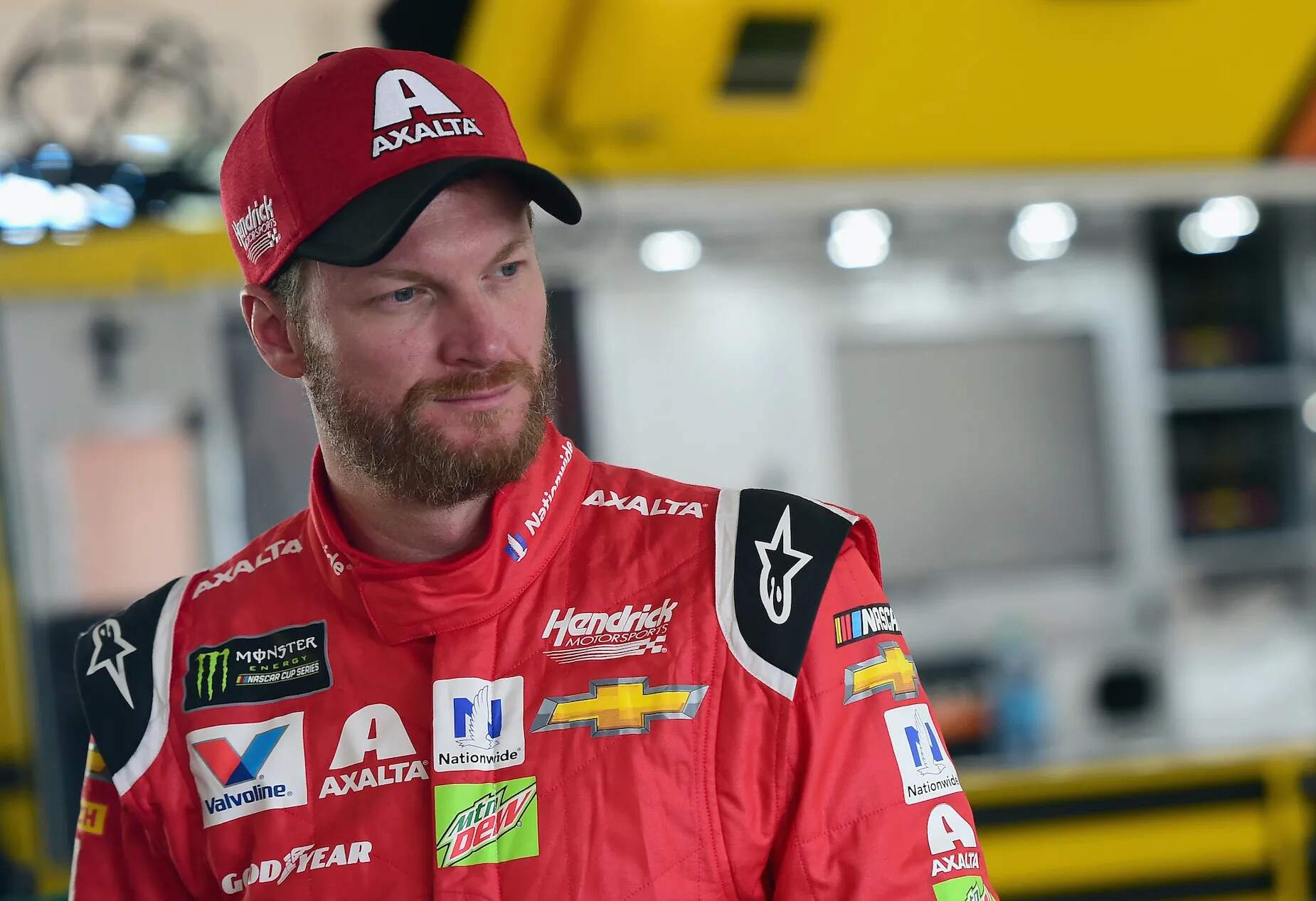 Dale Earnhardt Jr. Once Admitted That He Was 'Addicted' to a Specific Website but Still Claimed 'It's Been a Good Experience'
Dale Earnhardt Jr. once admitted the he had an online addiction, but still considered the overall experience to be a net positive.
From afar, it's safe to assume Dale Earnhardt Jr. is a pretty busy guy. While he's no longer racing full-time, the living motorsports legend still climbs behind the wheel on occasion. He's also the co-owner of JR Motorsports and does plenty of media work. In 2013, though, he also had another thing occupying some of his time: an online "addiction."
While online shopping has become commonplace in recent years, it seems like Dale Earnhardt Jr. was ahead of the curve. As discussed in a 2013 NASCAR video, the driver couldn't help himself regarding eBay.
Dale Earnhardt Jr. has had no problem keeping busy over the years
In the world of modern NASCAR, few names are more recognizable than Dale Earnhardt Jr. There's a reason for that reality: the driver has put together quite the resume over the years.
While he only started racing to form a relationship with his famous father, Dale Jr. proved to be quite the talent behind the wheel. After cutting his teeth on the short-track circuit, he joined the Busch Series in 1996. Two years later, he was ready for the Cup Series.
Although he didn't quite dominate the competition in the same ways as the Intimidator, Earnhardt Jr. put together a solid NASCAR career. During his time behind the wheel, he won 50 races across the Cup Series and what's currently called the Xfinity Series, claimed two checkered flags at the Daytona 500, and was a 15-time winner of NASCAR's Most Popular Driver title.
Even in retirement, though, Junior is still going strong. In addition to participating in the occasional Xfinity Series race, he's also the co-owner of JR Motorsports, the host of his own podcast, and a member of NBC's NASCAR coverage.
Dale Earnhardt Jr. admitted he was 'addicted' to eBay
From afar, it seems like Dale Earnhardt Jr. has more than enough on his plate to keep him busy. Around 2013, however, we know there was at least one more thing occupying his time: browsing eBay.
During the 2013 edition of NASCAR: After the Lap, Dale Jr. was asked about his "eBay addiction." Despite being on stage in front of a crowd of racing fans, he owned up to his habit.
"I mean, what's to say," Earnhardt Jr. said, as seen in a Youtube video of the event. "I started collecting Circle Track and Stock Car Racing magazines, and I got addicted. I'm like, 'I gotta have every one, like from the very beginning."
Given the history of those publications, there were plenty of magazines for Junior to hunt down. Eventually, he moved on to NASCAR yearbooks and other collectibles. The driver also started selling duplicate magazines that he procured as part of bulk purchases, although he wasn't making a profit.
"It's been a good experience," Dale Jr. continued. "I've learned about, you know, commerce, the value of a dollar. Been to the UPS Store a couple of times, never did that. So that's pretty cool, learning to ship things."
Dale Earnhardt Jr.'s net worth certainly survived that online shopping spree
As any experienced online shopper can confirm, it's pretty easy to drop a nice chunk of change without even thinking twice until it's too late. Thankfully for Dale Earnhardt Jr., though, his massive net worth is large enough to survive any purchase.
As mentioned above, Dale Jr. proved to be pretty popular during his time on the NASCAR circuit. That reality helped him land plenty of big-time endorsement deals, which more than compensated for his lack of Cup Series titles. Thanks to that star power and his post-racing endeavors, Junior's net worth clocks in at approximately $300 million.
These days, it's unclear if Dale Earnhardt Jr. still has an eBay "addiction." If he does, though, $300 million can buy plenty of collectibles.
In the U.S., contact the Substance Abuse and Mental Health Services Administration helpline at 1-800-662-4357.