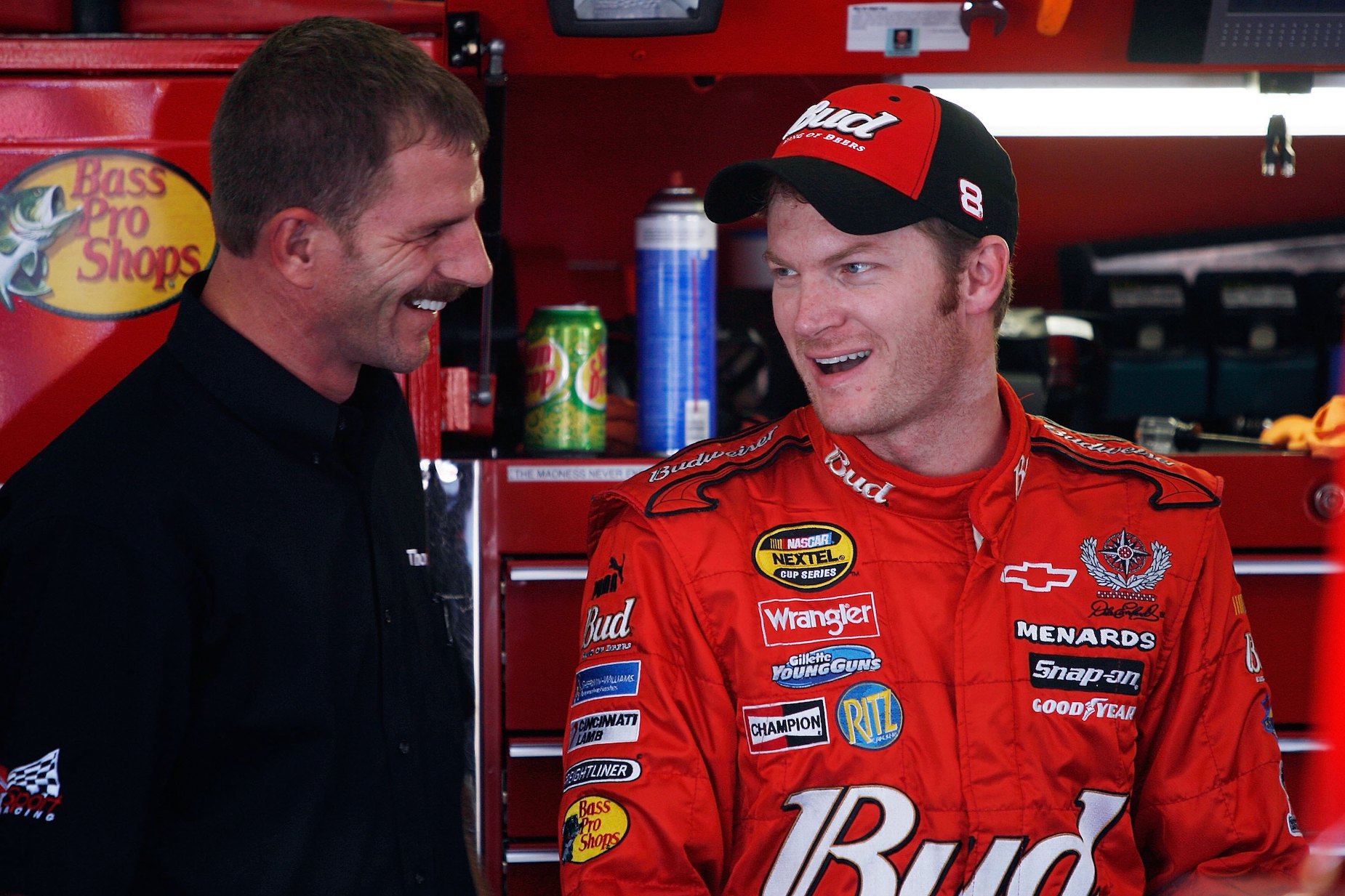 Dale Earnhardt Jr. Is Worth $300 Million, But He Once Clashed With His Brother Over a $420 Phone Bill
While Dale Earnhardt Jr. now has plenty of money in the bank, he and his brother, Kerry, once found themselves facing a sizable phone bill.
In the world of modern motorsports, few names loom larger than Dale Earnhardt Jr. Thanks to his racing career, team ownership, and media work, the North Carolina native has built up a massive net worth over the years. His financial reality, however, used to be quite a bit different.
During his younger days, Dale Jr. lived with his brother, Kerry, and had an arrangement to split their expenses. Everything changed, though, once a $420 phone bill arrived in the mailbox.
Dale Earnhardt Jr. once ran up a sizable phone bill by playing video games
These days, free wifi is simply part of the modern landscape. In the 1990s, however, it was a bit more complicated to get online. Just ask Earnhardt Jr.
"Around 1994, Papyrus came out with their first online racing game," Earnhardt explained on a recent episode of the Dale Jr. Download. "The iRacing team that you know now? They built their first game around '94, they came out with it. You could race online, but you had to call Massachusetts, alright, with a modem."
Those long-distance dial-up calls could last for hours, which understandably ran up the Earnhardts' phone bill. One envelope even arrived with a $420 charge, which Kerry wasn't keen on paying since his brother had been the one online until the wee hours of the morning.
"Me and Kerry split the bills in half," Dale Jr. continued. "We didn't ask questions. … The first month's phone bill came — our phone bill's like 20 bucks or something silly — and our first bill was $420."
Understandably, his brother wasn't too pleased.
"I knew, whenever it jumped that high, I was like 'I didn't have nothing to do with this,'" Kerry explained. "How am I responsible?"
Kerry didn't pay, which may have led to an embarrassing incident during a date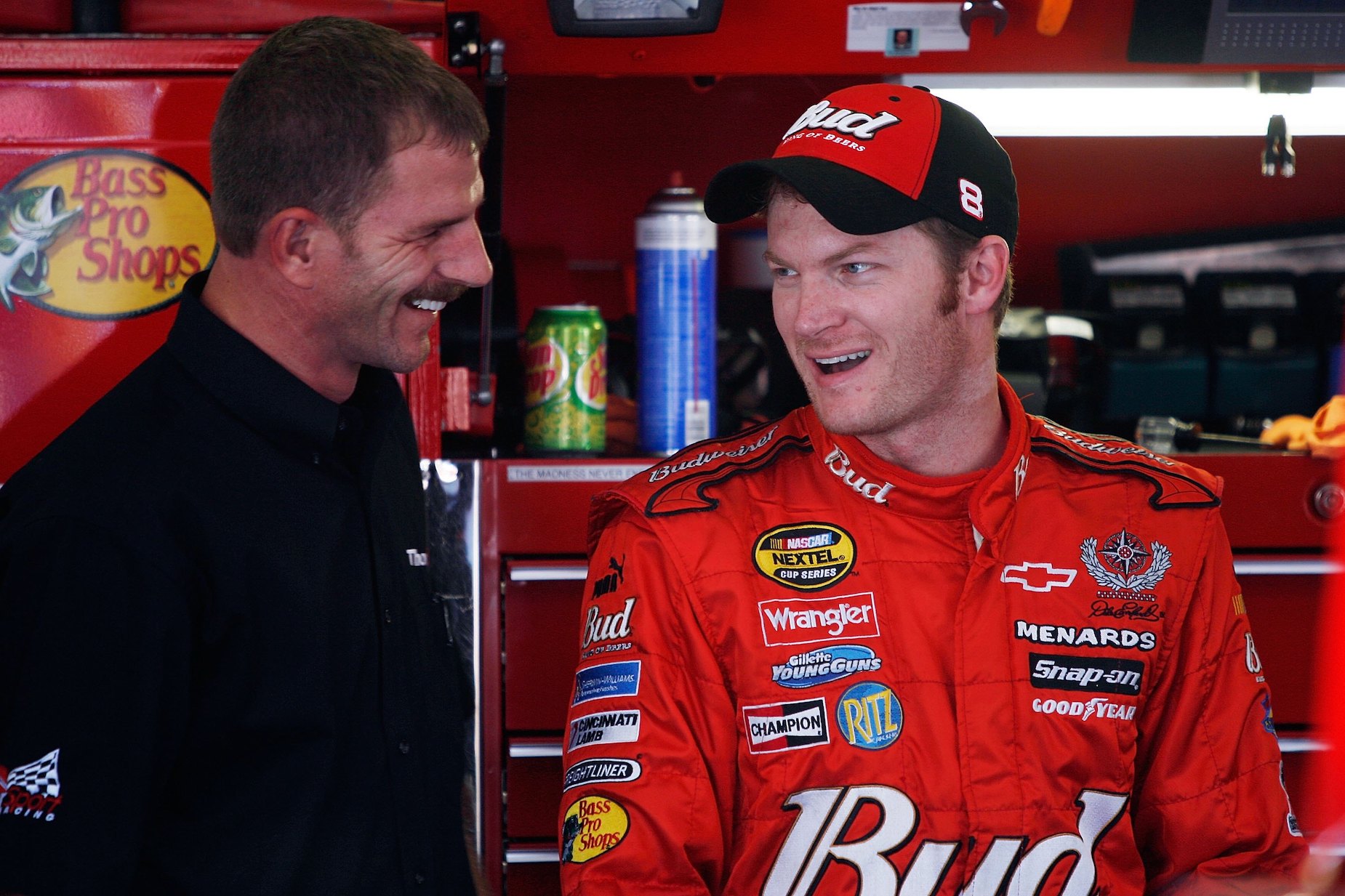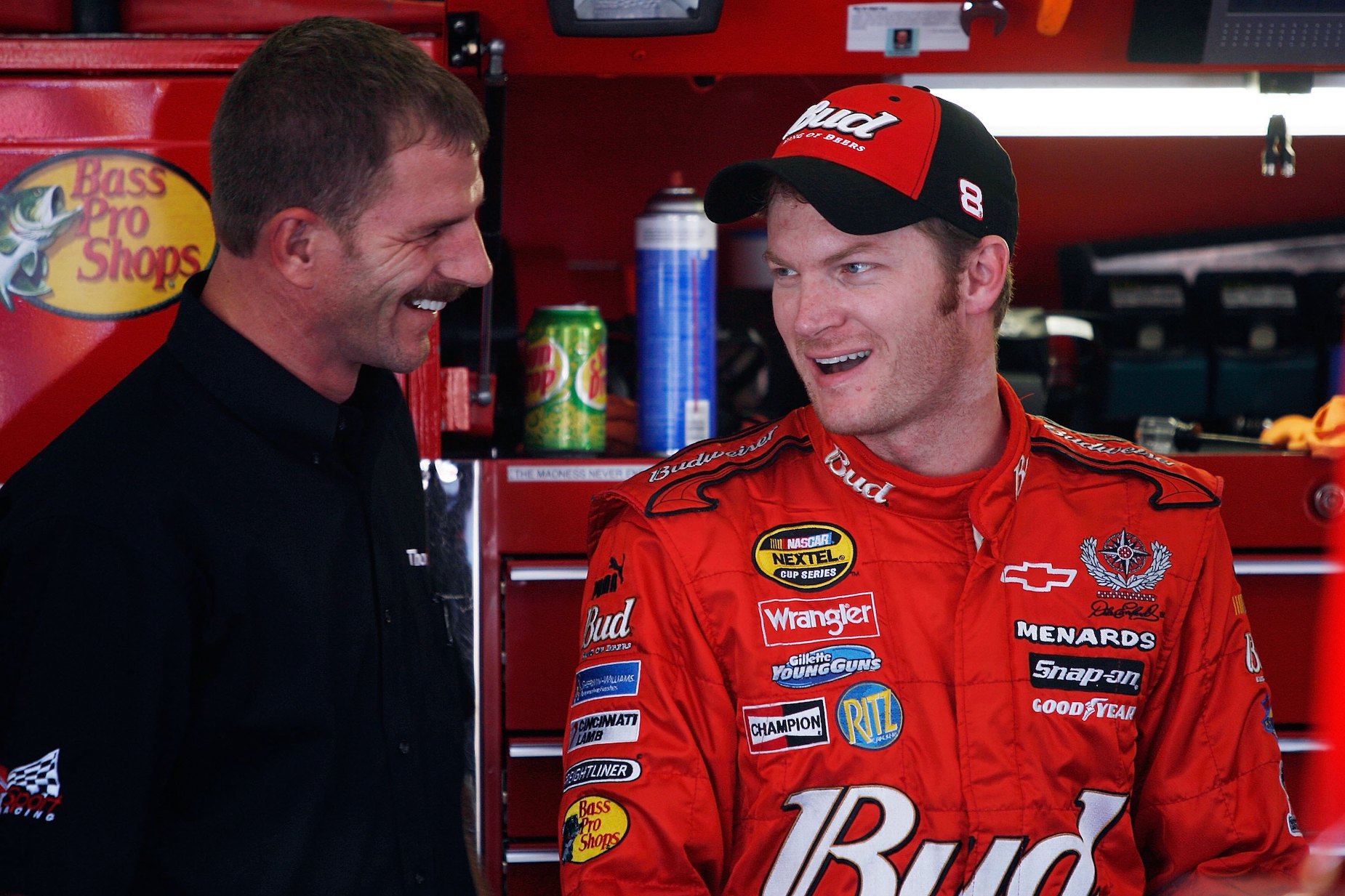 While neither brother was exactly sure how that specific situation resolved itself, Kerry said he believes one sizable bill potentially led to an entirely different incident.
"I had met this gal from Virginia and had her coming down that weekend," Kerry explained. "And I don't know if you remember this or not, but she gets there, and we go to the house and walk up, key goes in, won't turn. The heck? Could not open the door. Wouldn't unlock it. Somebody had changed the lock or the doorknob."
While Kerry ultimately ended up resolving the situation by pulling the door off the hinges with his truck, Dale Jr. was nowhere to be found. The working theory is that he wanted to get back at his brother for failing to pay his share of the phone bill.
Although Junior thought everything started with the unpaid bill, he also admitted he was guessing and "there could be a million things" that started the feud. Kerry, however, was a bit more confident.
"I remember there was a bill involved," he insisted. "I'm pretty sure it was the power bill or the phone bill. It was something that I didn't pay, and he said, 'You ain't gonna pay it, you ain't gonna get in.'"
These days, though, Dale Earnhardt Jr.'s net worth could cover virtually any bill
For a couple of young guys living on their own, a $420 phone bill is a pretty sizable expense. These days, though, Earnhardt Jr. is in much stronger financial shape.
Although he never claimed a Cup Series title, Junior still had a successful stint on the NASCAR circuit, winning 50 races across what's now called the Xfinity Series and the Cup Series. Those on-track results, however, paled in comparison to his popularity. In an endorsement-centric sport like NASCAR, that provided quite the boost to his bottom line.
In total, Dale Jr.'s net worth clocks in at roughly $300 million, and it should only continue to grow thanks to JR Motorsports and his various media ventures. Either way, that's more than enough to pay even the largest phone or internet bill … or, if nothing else, to afford an unlimited data plan.