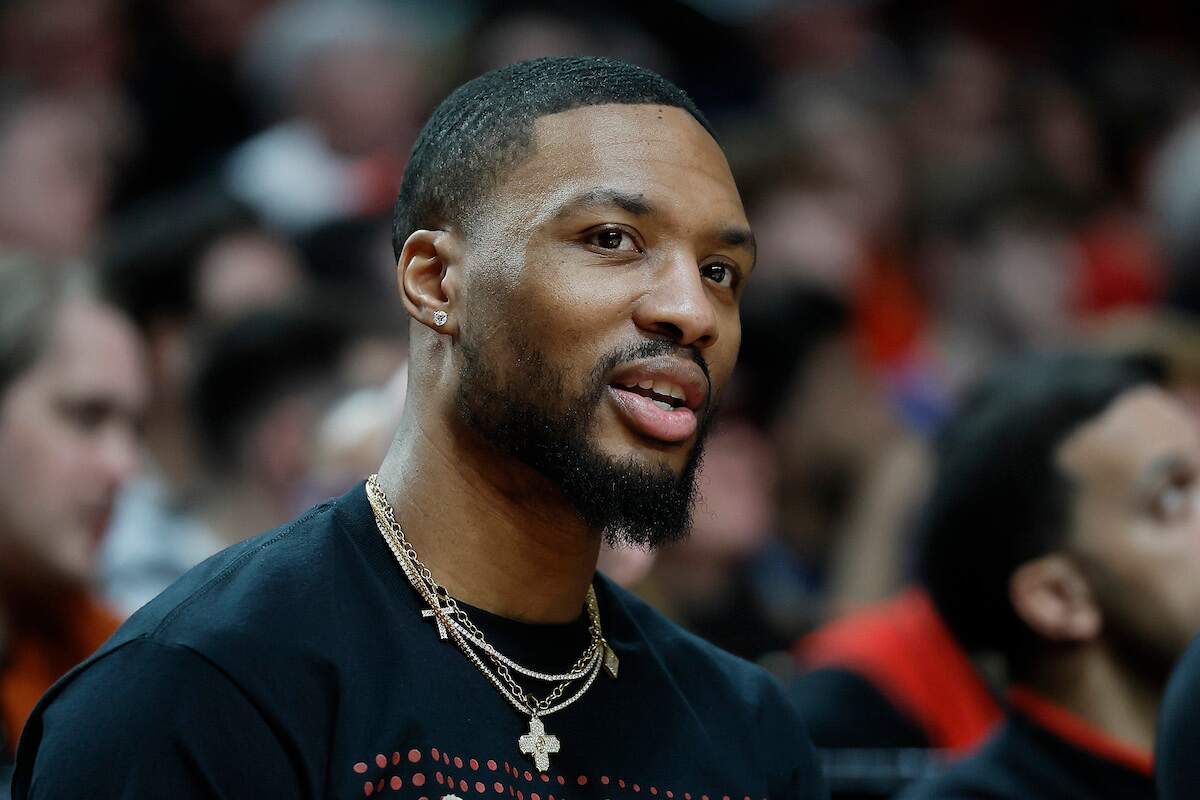 Damian Lillard Calls Out Fellow NBA Players for 'Ring Culture': 'We Can't Keep Acting Like Nothing Matters
Many fans want Damian Lillard to be incensed about his situation and do whatever it takes to join a team more suited to his talents, but he doesn't view his career as a zero-sum game.
Damian Lillard is a perennial NBA All-Star and arguably the best player in the history of the Portland Trail Blazers. But the future Hall of Famer's lack of postseason success twists every conversation about his greatness. This leads to endless imaginary trades to "free" Lillard from the Pacific Northwest despite the point guard showing little interest in leaving.
Many fans want Dame to be incensed about his situation and do whatever it takes to join a team more suited to his talents. However, he doesn't view his career as a zero-sum game. In a recent viral interview, Lillard explained how he finds fulfillment even though a title run feels farther away than ever. 
Damian Lillard is incredible but can't make the Blazers a contender without a better supporting cast
Lillard is one of the most surprising stars of his generation. The best ball players aren't supposed to be two-star recruits who spend three years at Weber State. But the point guard never let the lack of recognition stop him from making his mark on the court.
Lillard's elite talent was clear from day one in the pros. The 2013 Rookie of the Year has made seven All-Star games, five All-NBA teams, and joined the NBA's 75th-anniversary squad. But the postseason is where legends are born. And Lillard has shown that his game more than translates to the playoffs. His shotmaking only gets more absurd with age. 
Dame ended his first playoff series with a buzzer-beater against the Houston Rockets, giving the Blazers their first series win since 2000. He went even further in 2019, hitting a 37-footer to knock out the Oklahoma City Thunder in the first round.
Lillard became the fourth player in NBA history to put up a 50/10 double-double with a career-high 55-point, 12-assist display in a double-overtime epic against the Denver Nuggets. But like many of Dame's masterpieces, that game was in the early stages of the playoffs. The team around Lillard failed to match his excellence, and Portland lost to Denver.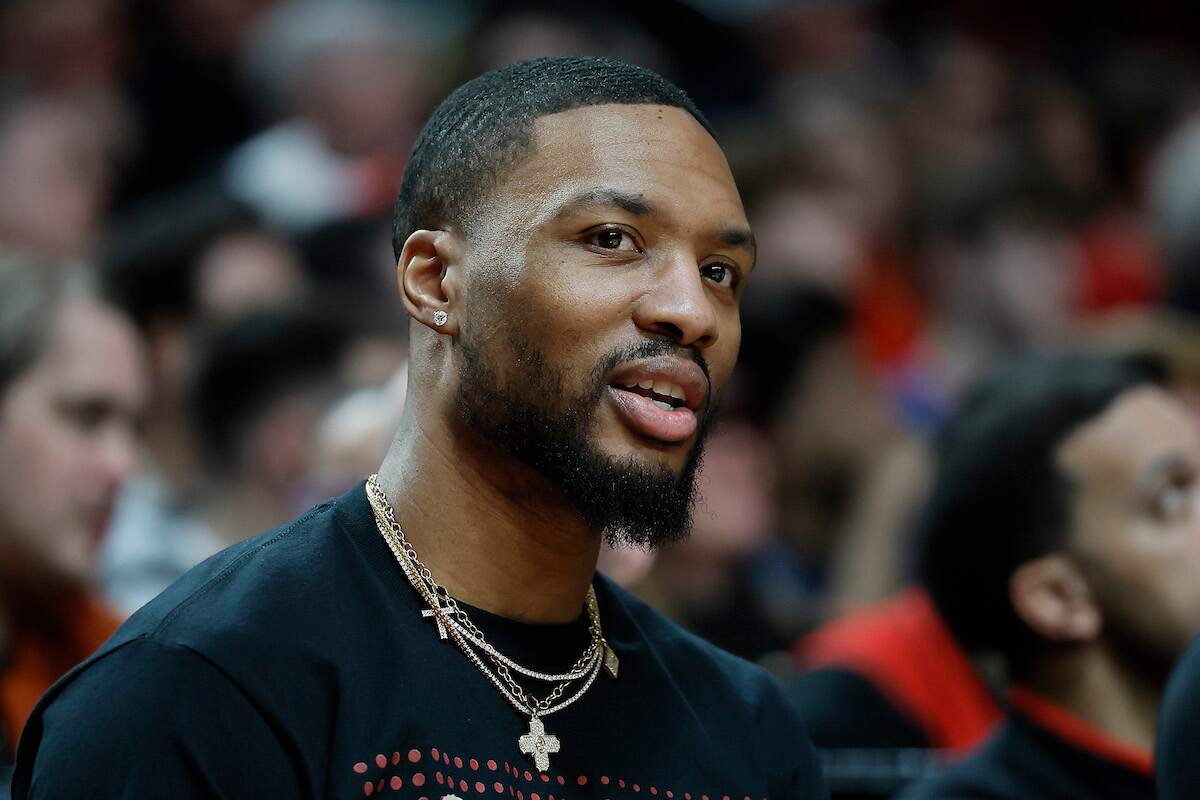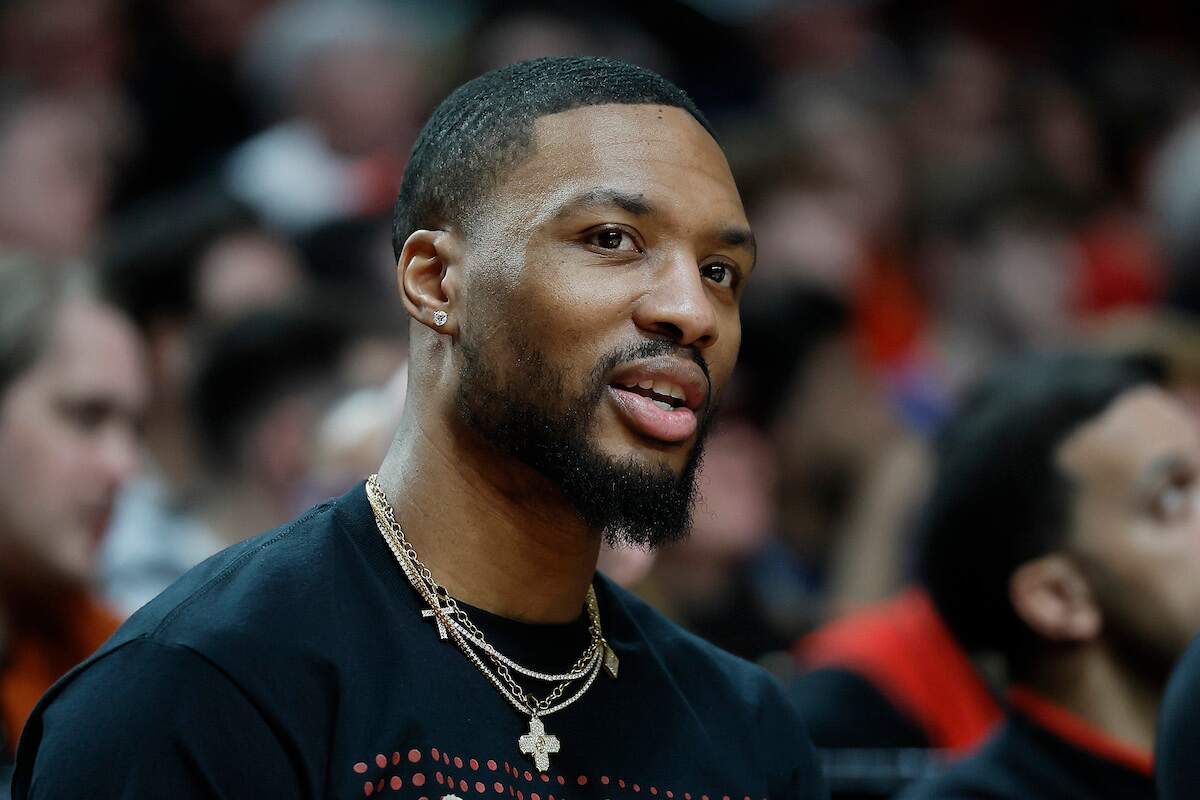 The Blazers have been a postseason fixture since Lillard arrived in Rose City. They've missed the playoffs in his rookie year and in the 2021-22 season when Lillard only played 29 games due to an ab injury. But they've only made the conference finals once (they got swept by the Golden State Warriors in 2019). And Portland is set to miss out entirely this year despite Dame putting up a career-high 32 points a game. 
As fun as it would be to see Victor Wembanyama in Portland, this level of struggle was not in Portland's plans. Calls for Lillard to force his way to a team more worthy of him are as loud as ever. 
Damian Lillard has a healthy perspective on the importance of a championship
Most players in Lillard's position would be antsy about the lack of championship prospects. But his passion for basketball is bigger than any piece of jewelry. Lillard explained his viewpoint in the context of the rest of the league during an appearance on JJ Redick's The Old Man and the Three podcast:
"The NBA I play in now is not the NBA I came into. I expected it to evolve. Everything is constantly changing. But I feel like I play for the love of the game. I want the competition. I want to know what it feels like to win. I want to see my teammates do well. I want to see my teammates get paid.

I enjoy the bonding part of it. We spend more time with each other than anybody. But now that don't count. Regular season doesn't count. Get a ring. This guy's the MVP. This guy did this. What is this?"
Modern NBA discourse is built on endless debates between players, with "ring culture" playing an outsized impact on these conversations. Any seasoned star who hasn't won a championship is a failure. Their entire career is open to questioning regardless of their other achievements. Lillard has a lot of problems with this line of thought.  
"Bro, I don't need to prove to y'all that I wanna win a ring. Why the hell do I play? I don't need to prove that to y'all. I understand that we play to win championships and we all want to win a championship, but we can't keep acting like nothing matters," he said.
"We can't keep doing that. There are so many ways the league is different. There are so many ways. I think about it all the time that I don't know if I can play a long, long time because I don't enjoy what the NBA as a whole is becoming."
Lillard's opinion is a refreshing one. The NBA has more talent than ever. But the emergence of young stars and surprisingly good teams are often overlooked because the majority of fans and the media focus on the title contenders at the expense of everything else. Expanding the spotlight would be great for the league in the long run.
Lillard's approach is an outlier among superstars and NBA fans
Most players do not share Lillard's calmness with their pursuit of a championship. The player empowerment era is defined by star players regularly switching franchises. Rosters are rearranged on a whim to load the decks as much as possible. 
LeBron started the trend when he took his talents to South Beach. All of his moves have been successful to varying degrees. But not everyone receives the legacy boost they're looking for when they make these moves. 
Kevin Durant earned no goodwill from his two championships with the Warriors. His effort to build his own thing with the Brooklyn Nets was a complete disaster. Kawhi Leonard and Paul George convinced the Clippers to give up on Shai Gilgeous-Alexander to form their superteam. They have nothing to show for it yet. 
Regardless of the risks involved, ring chasing isn't going anywhere. The scrutiny on players is too high and it's now an accepted part of the culture. But it feels telling that four of the best teams in the league (the Bucks, Celtics, Sixers, and Nuggets) all have at least one star who's been with the team for several years.