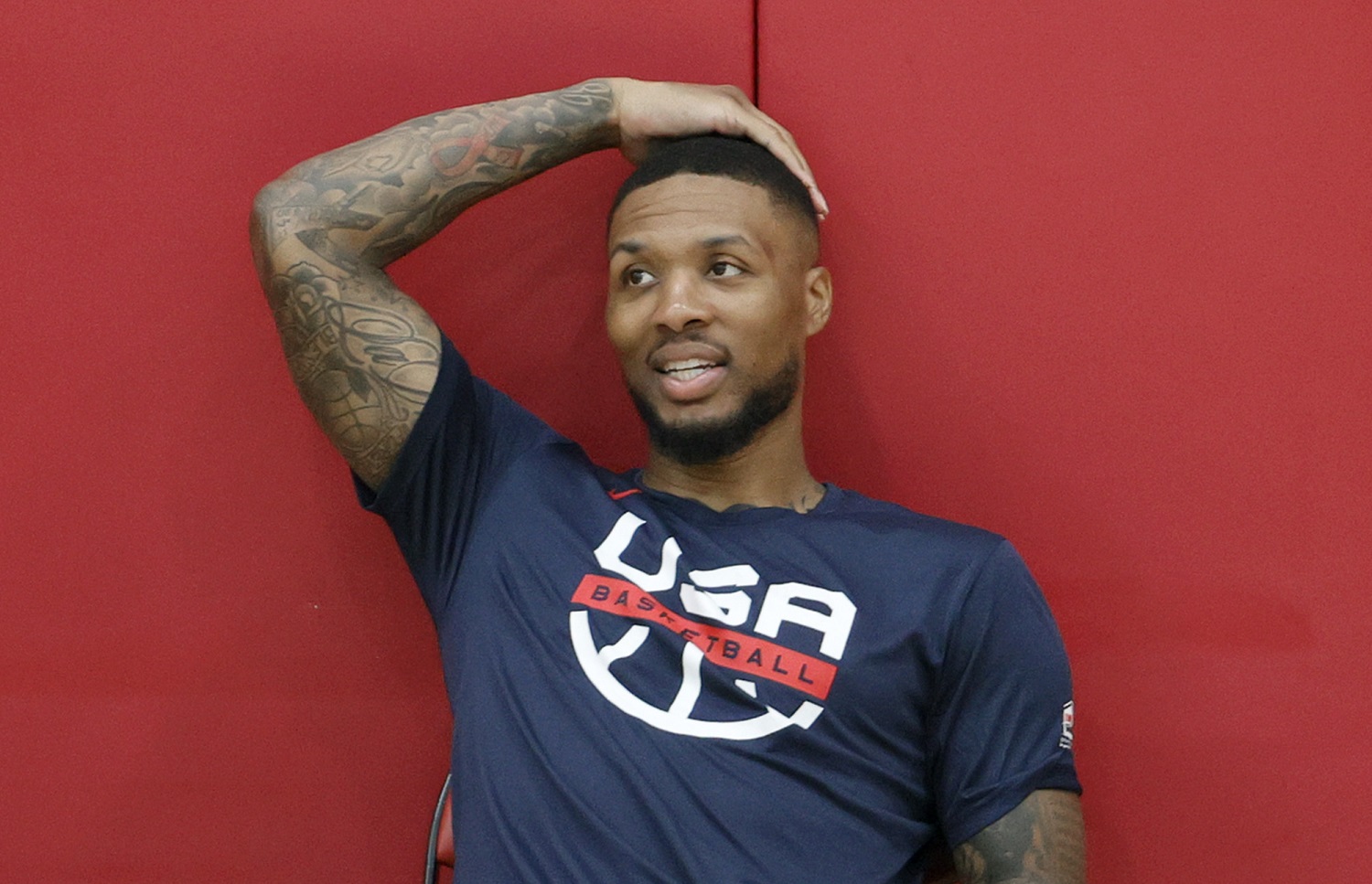 Damian Lillard Has a Right to Be Furious Over ESPN's Bad Information and Worse Correction
Damian Lillard is caught in the middle of a drama about his future with the Portland Trail Blazers, a situation made worse by an ESPN report that was later corrected.
Damian Lillard has been nothing but reliable for the Portland Trail Blazers for nine NBA seasons. The same cannot be said for the work of ESPN reporter Brian Windhorst, whose journalistic over-and-back violation Friday was completely cringeworthy.
Lillard remains stuck in the middle of a drama that is partly his own doing. But the frenzy regarding his status is turning up unnecessary heat at a time when he should be focusing on representing the United States in the upcoming Tokyo Olympics.
Damian Lillard's future is the source of rumors and speculation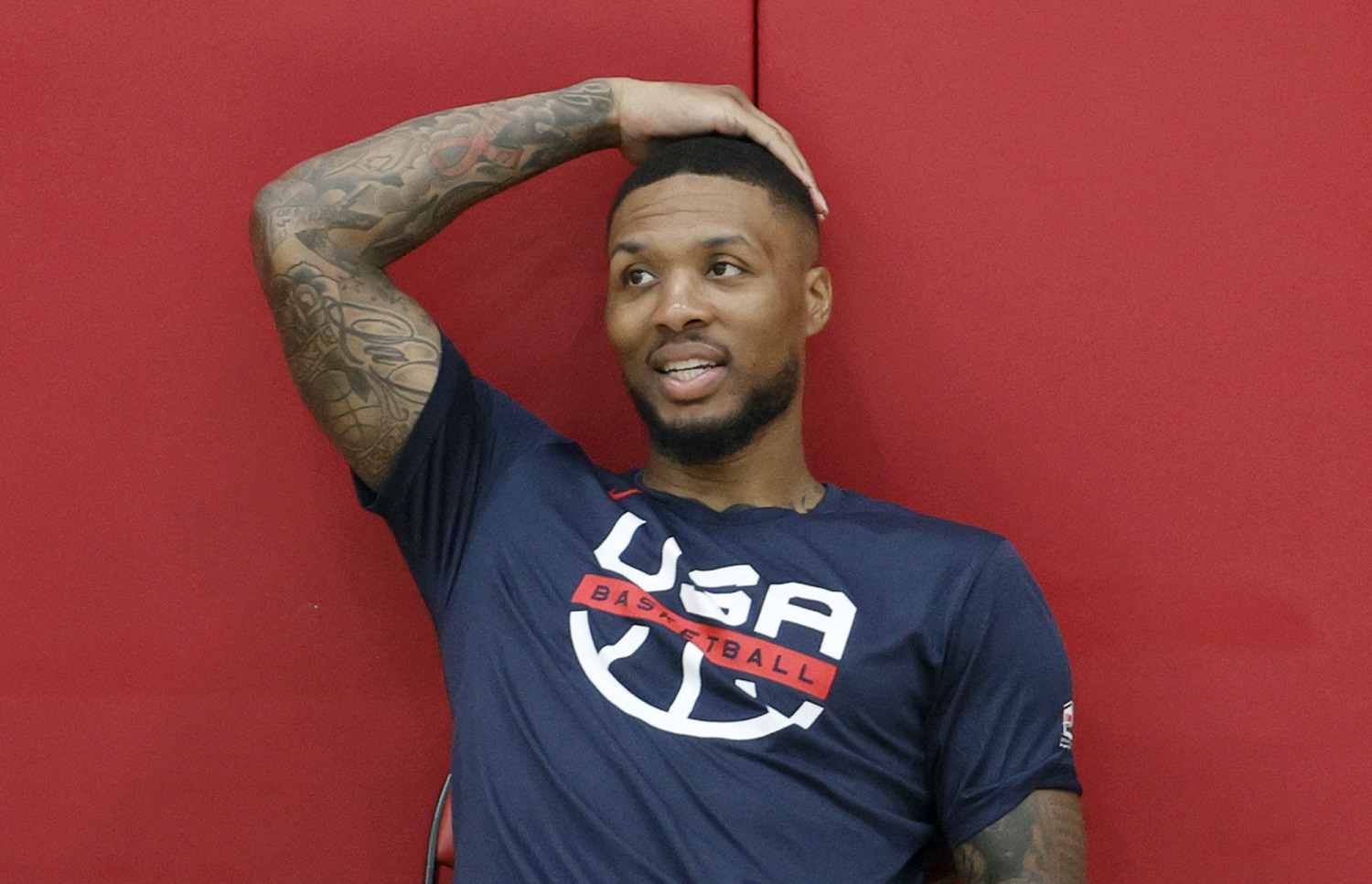 Eight straight trips to the playoffs have garnered the Trail Blazers just one appearance in the conference finals, and they've crashed out in the first round in the two seasons since.
As a veteran player, the point guard, and the Blazers' No. 1 source of scoring, Lillard catches some flak every time the postseason run falls short. Realistically, no one regards him as the problem even though his status this offseason is a problem.
Lillard landed in the crosshairs of the controversy over Portland's decision to hire Chauncey Billups as the new head coach. That's morphed into speculation that he wants the Blazers to make more changes. That's not the best way for him to start the four-year, $176.2 million contract extension that will bring Lillard's career earnings to within a whisker of $300 million.
The whispers have had the Blazers considering the possibility of trading a career 24.7-points-a-game scorer who also averages 6.6 assists and 4.2 rebounds. Consequently, there's a new story about his future seemingly every day, each speculating on where he'll play next NBA season. And it's happening at a time when Lillard's focus is on representing his country.
Lillard's Instagram post from a WNBA game he attended recently added to the intrigue. "Who should I love? And how often?" … Everybody Always," he wrote.
Damian Lillard has a right to be furious over ESPN's reporting
Lillard could resolve the questions about his desires for the 2021-22 NBA season by making a statement that leaves no room for interpretation. However, he's under no obligation to do so, particularly since little of this mess can honestly be pinned on him. Even if he wants out of his contract, Lillard understands that his team holds the cards.
Of course, that opens the door to people purportedly speaking on his behalf. That is at the root of an awkward turn of events Friday involving ESPN basketball reporter Brian Windhorst. Appearing on SportsCenter, Windhorst said Lillard has moved closer than ever to seeking a trade. He also said Lillard's people have been "saber-rattling" in talks with the Trail Blazers and other teams.
"I don't think he's gotten to that threshold yet, but I think he's closer than he has been in the past," Windhorst said.
That flies in the face of what Lillard said Thursday in Las Vegas, where Team USA is preparing for the Olympics.
"Anything that I have to say, I'm going to say directly to Neil (Olshey, Portland's general manager) and I'm going to address it directly with my team," Lillard said. "There's a lot of things being said and sometimes words being put in my mouth, and I haven't said anything. If there is something to be said … I'm going to say it and I'm going to stand on it."
So, even if he's not saying what he wants to see happen, Lillard is making it clear that only he can speak for himself.
ESPN's Brian Windhorst issues a curiously worded mea culpa
Writing on Twitter later on Friday, Windhorst dialed back his reporting.
"Earlier on SportsCenter I misspoke when discussing Damian Lillard. I incorrectly said Lillard's camp had been in touch with teams. What I meant to relate was teams are monitoring his situation in case they need to take action. My error."
That's some error, one that produces more questions than answers. For starters, did Windhorst even speak to anyone who could credibly be characterized as part of Lillard's camp? If not, then his information was coming from teams, leaving Windhorst without the right to report as authoritatively as he did.
If Windhorst did speak to someone close enough to Lillard to have legitimate insight, then the correction could be construed as a lie to protect the source, the player, and/or teams that might be construed as tampering with an NBA star who is under contract until 2025.
Either way, it's messy. And if Windhorst owned any sort of relationship with Lillard before, he doesn't now.
All stats courtesy of Basketball Reference.