Dan Patrick Credits an Underrated ESPN Anchor for Steering His Career in the Right Direction
Just as there was a time when MTV played music videos, there was also a time before the internet when ESPN's late-night editions SportsCenter meant everything to fans looking for the latest news. The highlights show also meant everything to aspiring sports anchormen like Dan Patrick, who saw SportsCenter as a top destination.
Dan Patrick set his goal while still in college
Patrick began college as a scholarship basketball player at Eastern Kentucky before transferring to the University of Dayton. While finishing up his degree, he lived with sports-minded friends just as ESPN rolled out across cable systems.
"We had to decide if we wanted heat or cable, and we opted for cable, and we would have sleeping bags," Patrick told retired NFL player Morten Andersen on the Great Dane Nation podcast on VegasInsider.com. "Then we would get in the sleeping bags to watch TV in the living room.
"And I remember saying to the guys that I lived with, 'That's my job. Like, that's it.' And I didn't know how to get there. I had no idea, but I just thought '24-hour sports,' and I wrote a letter. I sent a tape to Bob Ley and I rented out equipment and I videotaped myself doing five minutes of sports where I'm just ad-libbing."
Patrick sent the tape to Ley, one of ESPN's first hires, hoping to get pointers about breaking into the business.
"He wrote me a full-page letter critiquing me, saying, 'You're not ready now, but maybe in a couple of years.'" Patrick said. "And then fast-forward to a couple of years. And I'm sitting next to Bob Ley on the SportsCenter. … I always tell my broadcast students, 'Be ready when your name is called.'"
Dan Patrick credits the underrated ESPN anchor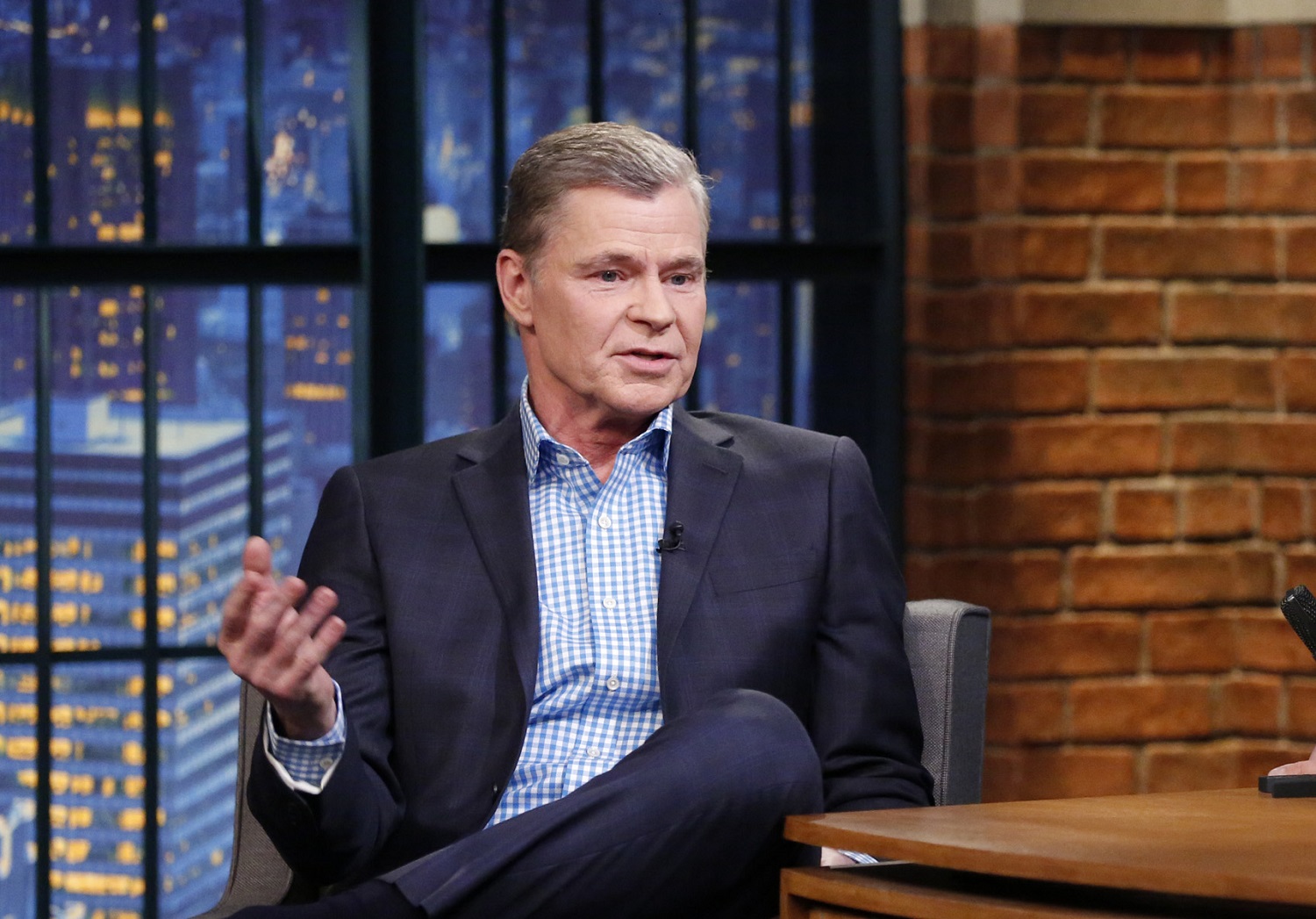 Ley's ESPN career spanned four decades by the time he retired in 2019. He established himself as a versatile SportsCenter anchor and show host. Many viewers remember him most for Outside the Lines, ESPN's investigative program that handled hard news even as SportsCenter increasingly leaned toward promoting the network's programming.
Mortensen dug deeper in asking about Ley's critique. Patrick said Ley helped him understand the need to speak to the camera in a way that made viewers feel he was conversing with them.
"That was foreign to me because I had not done that," Patrick said. "But once I understood, then I at least had an idea of what I needed to do. … I'm thinking I'm not that far away from getting on SportsCenter. And I was a million miles away from getting on SportsCenter, if not further. But I was not going to be told, 'No.' I guess I was just too naive or too stupid to listen to people who said, 'You know, maybe you should just continue to do radio.'"
Patrick eventually landed at ESPN and was co-anchoring alongside Ley by 1989.
Working with Keith Olbermann was an extension of Ley's advice
Working a television anchor desk comes close to being alone in the studio. Other than the co-anchor and the camera operators, there's not much of an audience.
"I spoke to the cameraman whenever I did a show," Patrick said. "And then if I open the show and then there's two of you (at the desk), then you go to a single shot. That cameraman is who I was talking to every night and then his or her reaction kind of told me if I was doing my job."
The closer it came to feeling like a conversation, the better the show flowed. That helped drive the success that Patrick and Keith Olbermann enjoyed. Part of the secret was that they wrote separately, which helped create the feeling of spontaneity.
"I never wanted to share my script with Keith Olbermann and vice versa," he said. "We got on it. We wanted to surprise each other each night. And that way you react, you react honestly. That's it."
The formula worked. Patrick went on to NBC before leaving TV work almost entirely. Now, 65, he focuses on his radio show, taking him back to his pre-ESPN, pre-internet roots.
Like Sportscasting on Facebook. Follow us on Twitter @sportscasting19.