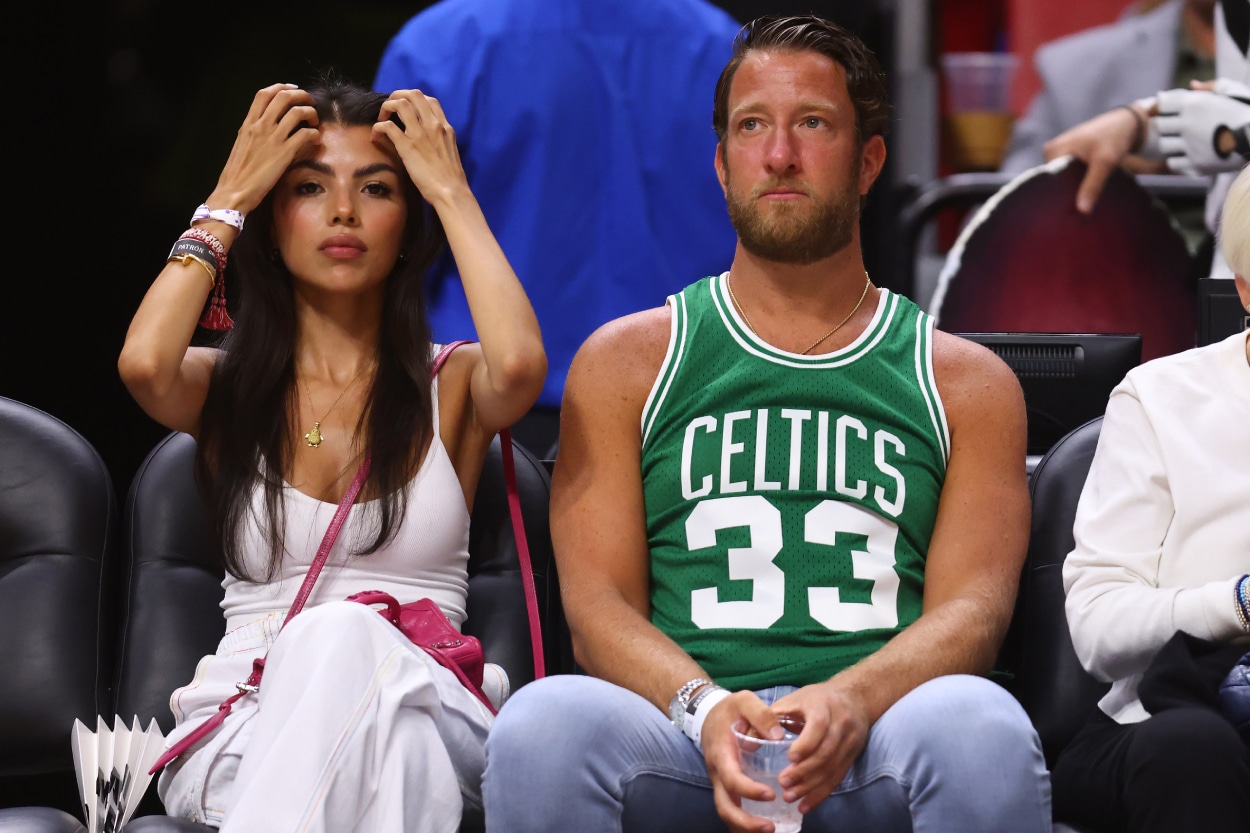 Dave Portnoy's Mid-Flight Text From Mike Tyson's Crew Was Quite Frightening
Barstool Sports founder Dave Portnoy said he got a frightening text as he flew to meet Mike Tyson for an interview.
Barstool Sports founder/president Dave Portnoy was a Mike Tyson fan growing up. Tyson captivated the boxing world with his powerful punches and quick knockouts. The former heavyweight champion of the world won his first 19 pro fights by knockout, 12 coming in the first round.
This week, Portnoy was traveling via helicopter to be a guest on the Hotboxin' With Mike Tyson podcast. He received a mid-flight text from Tyson's people that admittedly had Portnoy a little nervous.
Dave Portnoy can laugh now about the text he got from Mike Tyson's people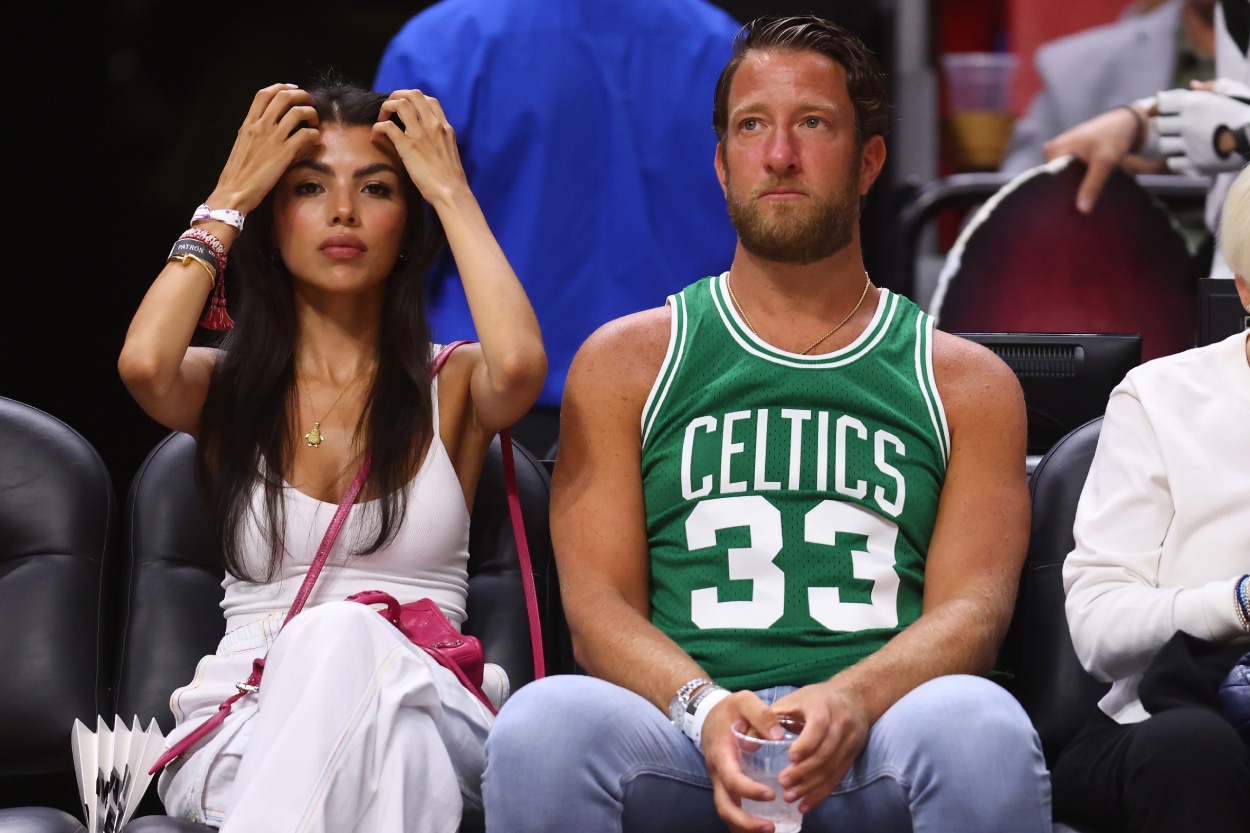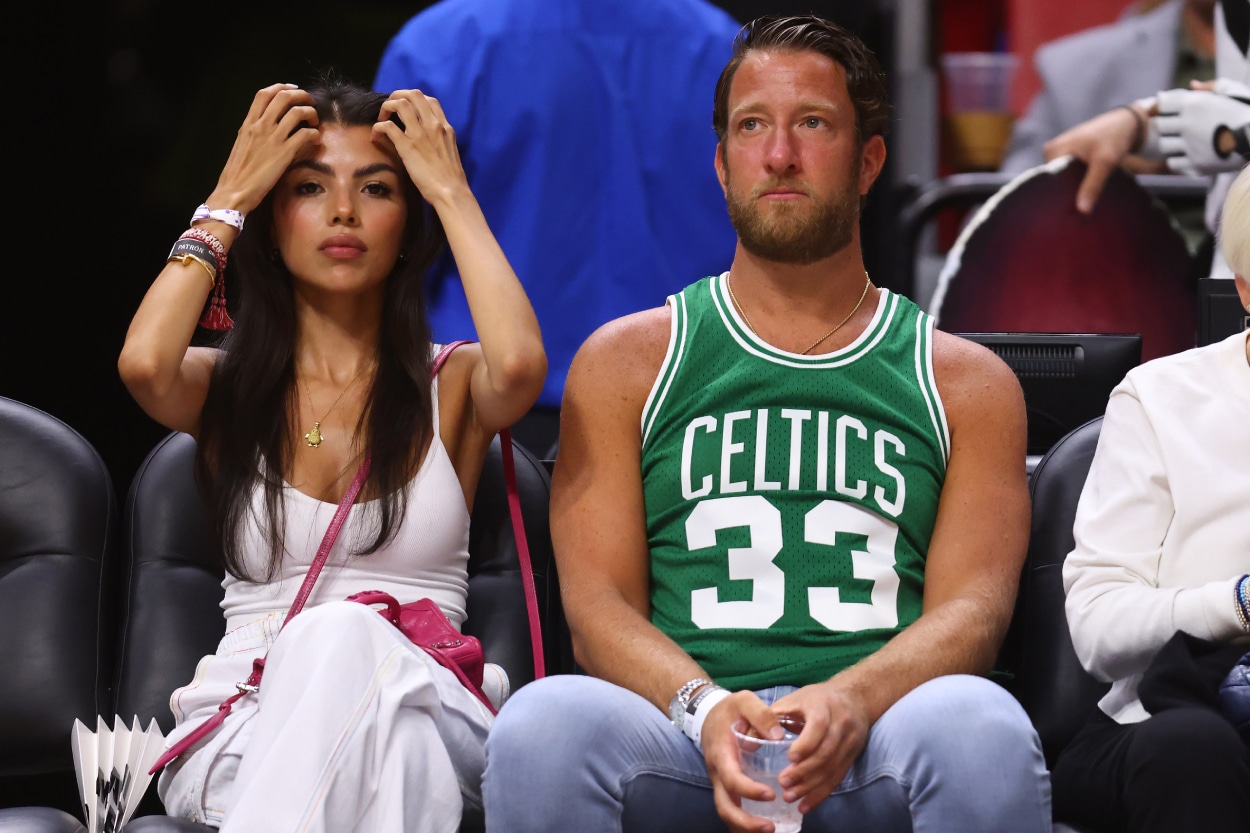 Portnoy was excited to meet Tyson. He said he remembers a whole lot about Tyson's illustrious boxing career. In fact, he might remember too much.
"I remember most of the career to be totally honest," Portnoy said on Hotboxin' With Mike Tyson. "I remember it all. 'Mike Tyson's Punchout,' I could put in the code for the game right now to skip to fight — 0073735963. It would get me to you."
Portnoy said he flew by helicopter to get on the podcast, but it was a mid-flight text that had him concerned about the meeting.
"I had to take a helicopter to get here," Portnoy said. "I got a text in the helicopter, saying, 'Mike might not be here. He's in a mood.' I'm like what the f*** does that mean? That's the last thing you wanna hear — Mike Tyson is gonna be in a mood. I'm like holy s***.
"As someone who grew up watching Mike Tyson, I'm like turn the helicopter around. He's in a mood. And then three seconds later it's, 'He's coming, but we don't know what you're getting.' It's like what the f***am I walking into here?
At least Portnoy got a souvenir out of the deal.
"I screenshot them," he said of his texts. "I'm gonna save them forever, these texts I just got."
Portnoy talked to Tyson about social media and going to jail for Tom Brady
Tyson has always been a popular public figure. He has a huge presence on social media as well. He just doesn't know it.
Tyson has 18.9 million Instagram followers. He didn't even know he had an Instagram account.
"Are you on Instagram, Mike?" Portnoy asked.
"Well, listen, if I am, the only thing I know how to do is turn it on," Tyson said.
Portnoy also talked about going to jail in protest of Tom Brady getting suspended for allegedly deflating footballs.
"I'm a big Tom Brady guy," Portnoy said. "When Tom Brady got suspended for deflategate, myself and three other guys — that's bulls*** what he got suspended for — handcuffed ourselves to each other in NFL headquarters, demanding to talk to (Roger) Goddell. We went to jail. We spent the night in jail."
If Tyson was in a mood that day, he didn't show it to Portnoy and those nearly 19 million Instagram followers he knows nothing about.
Like Sportscasting on Facebook. Follow us on Twitter @sportscasting19 and subscribe to our YouTube channel.