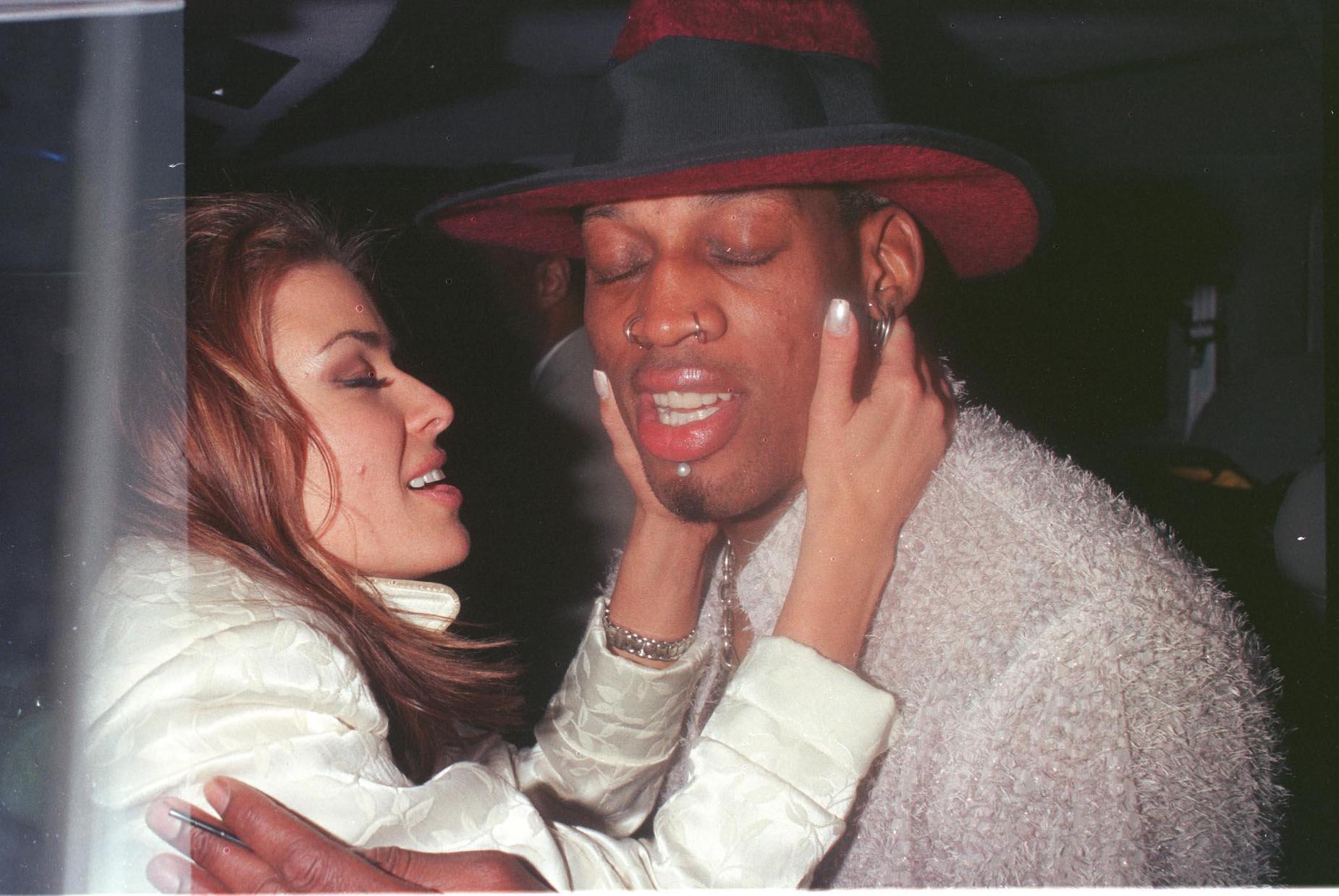 Dennis Rodman's Favorite Memory From His Relationship With Carmen Electra Involves 'Making Love,' Pearl Jam, and Some Tears
After his relationship with Carmen Electra, Dennis Rodman highlighted one intimate moment as his favorite memory.
While NBA players are no strangers to making headlines, few men stole the spotlight like Dennis Rodman. The Worm may have been a prolific rebounder and a lockdown defender, but those skills are only part of what made him famous. He's dyed his hair, befriended Kim Jong-un, and did just about everything else in between.
During the peak of his powers, Dennis Rodman also had a few high-profile relationships, including one with Carmen Electra. His favorite memory from their time together, however, isn't something you'd expect; instead, it involves "making love," Pearl Jam, and some tears.
Dennis Rodman made headlines by hooking up with Madonna and Carmen Electra
During his time in the NBA, Dennis Rodman proved to be quite a colorful character. While he had no trouble stealing the spotlight with unusual antics issues, the Chicago Bulls star also made headlines thanks to a couple of high-profile relationships.
While Rodman was still the Spurs, he briefly dated Madonna. Then, in 1998, he married Carmen Electra. Again the relationship didn't last—Rodman filed for an annulment days later, and the couple officially divorced less than a year later—those flings only added to the Worm's image as a larger-than-life celebrity capable of doing seemingly anything at any moment.
Rodman, of course, was no stranger to making questionable choices. For all of his basketball talent, the forward frequently found himself in trouble; he kicked a cameraman, head-butted a referee, and cursed out the entire Mormon religion, to name a few highlights. He also raised plenty of eyebrows with his piercings, hairstyles, and other fashion choices.
Pairing up with two major celebrities? That was simply par for the course.
An unusual pick for his best memory with Carmen Electra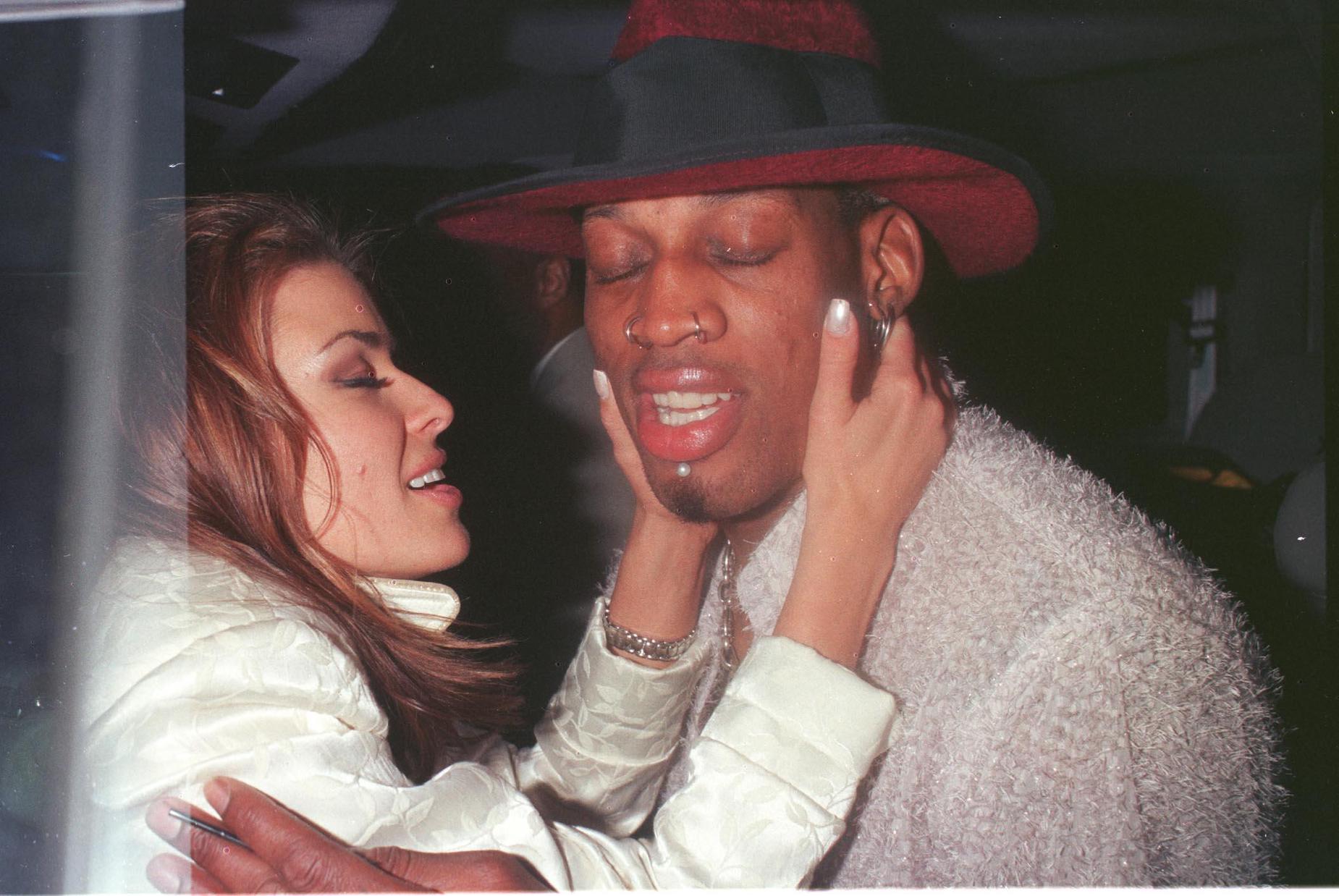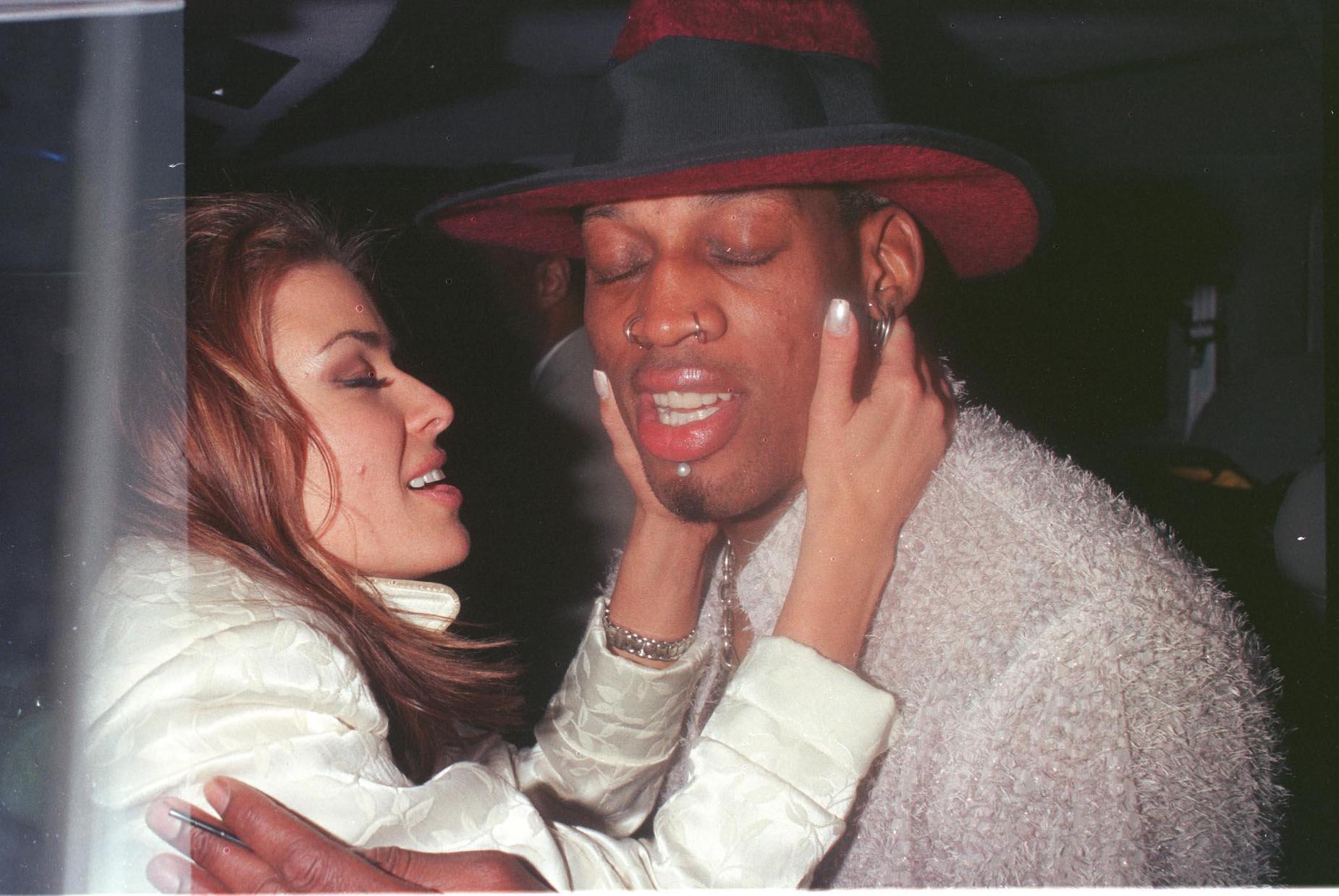 As the old cliche says, a gentleman never kisses and tells. Dennis Rodman, however, played by his own rules.
Over the years, we've heard some sordid details about Rodman's celebrity relationships. As documented by Marie Claire, for example, the Worm has spoken openly about Madonna's desire to have a child with him.
During The Last Dance, we also got some insight into Rodman's relationship with Carmen Electra. As documented by the LA Times, the couple once visited the Bulls' practice facility on an off day and started "pretty much having sex all over the damn place — in the physical therapy room, in the weight room [and] obviously on the court."
That date, however, wasn't Rodman's favorite experience with Electra, though.
"Rodman says he's still friends today with Carmen Electra and reveals that his favorite memory is playing Pearl Jam for her when they had sex," Graham Bensinger explained in an old Huffington Post piece. "I put earphones on her while I was making love to her, and she started crying."
If nothing else, Dennis Rodman has a consistent taste in music
In hindsight, it's neither clear why Dennis Rodman chose to play Pearl Jam for Carmen Electra while they were making love nor why she started crying. One thing we do know, however, is that the NBA veteran is a pretty devoted fan of the Seattle-based band.
In 2008, Rodman apparently attended a Pearl Jam concert and decided to join the band on stage. "Rodman held forth for some 45 minutes before the band tired of his antics, which included chanting 'Are you having a good time?' during the song 'Corduroy," an MTV News story recalled. "Rodman also chimed in on 'Alive,' but his mic was finally cut off during his contribution to 'Spin The Black Circle.'
Say what you will about Dennis Rodman and his behavior but, if nothing else, he has a consistent taste in music.