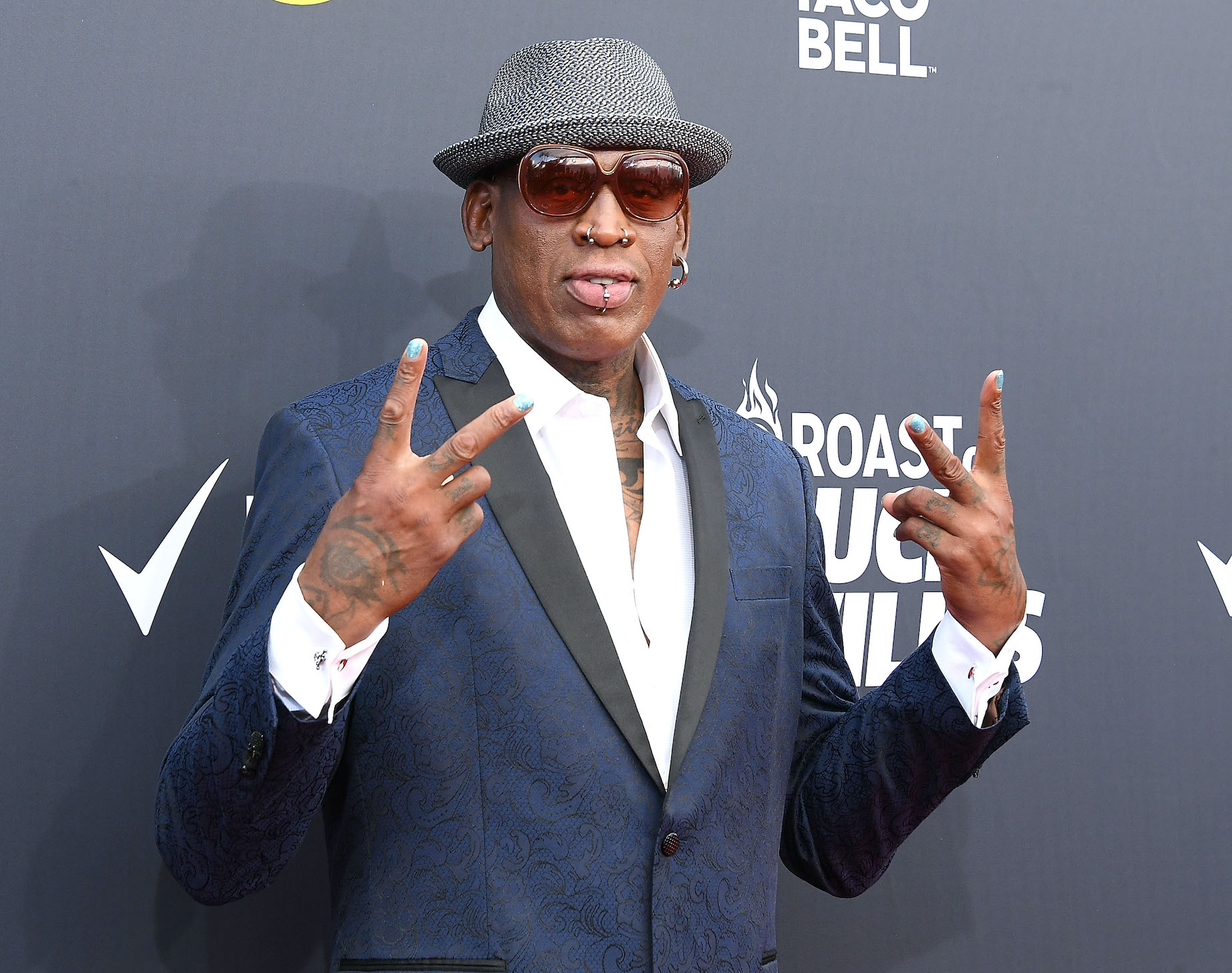 Dennis Rodman Once Got Fired by Donald Trump After Making an Embarrassing Mistake on National TV
Dennis Rodman has seen and done it all, including making an eggregious mistake and being fired by Donald Trump.
Even if you don't know much about the NBA, you're probably pretty familiar with Dennis Rodman. While he was a talented player, the Worm also developed a reputation as one of the most colorful characters ever to hit the hardwood. Even in retirement, the former Chicago Bulls forward keeps making headlines and finding himself in bizarre situations.
In 2013, Dennis Rodman appeared on the 13th season of The Apprentice. After a handful of episodes, however, the former NBA star was fired by Donald Trump due to an embarrassing error.
Dennis Rodman ended up becoming a Hall of Fame basketball player
Over the years, Dennis Rodman had no problem making headlines for things that had nothing to do with basketball. During his time in the NBA, however, the forward still proved to be a pretty capable player.
Although Rodman barely played basketball in high school, he eventually returned to the hardwood after a sudden growth spurt. The forward spent a single semester in junior college before landing at Southeastern Oklahoma State University; there, he proved to be a fearsome low-post presence.
Although Southeastern Oklahoma State isn't exactly a basketball powerhouse, Rodman showed enough potential to turn pro. He joined the Detroit Pistons as the 27th-overall pick of the 1986 NBA draft, and, thanks to his tough defense and rebounding, fit perfectly with the Bad Boys.
Rodman won two championships in the Motor City before demanding a trade; he joined the San Antonio Spurs and, shortly after, signed with the Chicago Bulls. While he was still a colorful character, his willingness to do the dirty work made him a fine complement to Michael Jordan and Scottie Pippen.
In total, Rodman spent 14 seasons in the association, averaging 7.3 points and 13.1 rebounds per game for his career. He won five NBA championships and two Defensive Player of the Year titles, eventually earning a place in the Basketball Hall of Fame.
A history of colorful behavior
Talking about Dennis Rodman's basketball exploits, however, is only half the story. No matter where he was or what he was doing, the forward always managed to steal the spotlight.
By this point in history, Rodman's various antics and adventures are well documented. The forward frequently dyed his hair and rocked a variety of tattoos, piercings, and accessories; on one occasion, he famously donned a wedding dress and announced that he married himself. He also tried his hand at pro wrestling, has made trips to North Korea, and done seemingly everything else in between.
As you might imagine, though, Rodman has also found himself in trouble on various occasions. At one point, for example, he had to cough up $200,000 after kicking a cameraman; on another, Rodman had to pay a $50,000 NBA fine after making a comment about "f—ing Mormons."
Donald Trump once fired Dennis Rodman after an egregious spelling mistake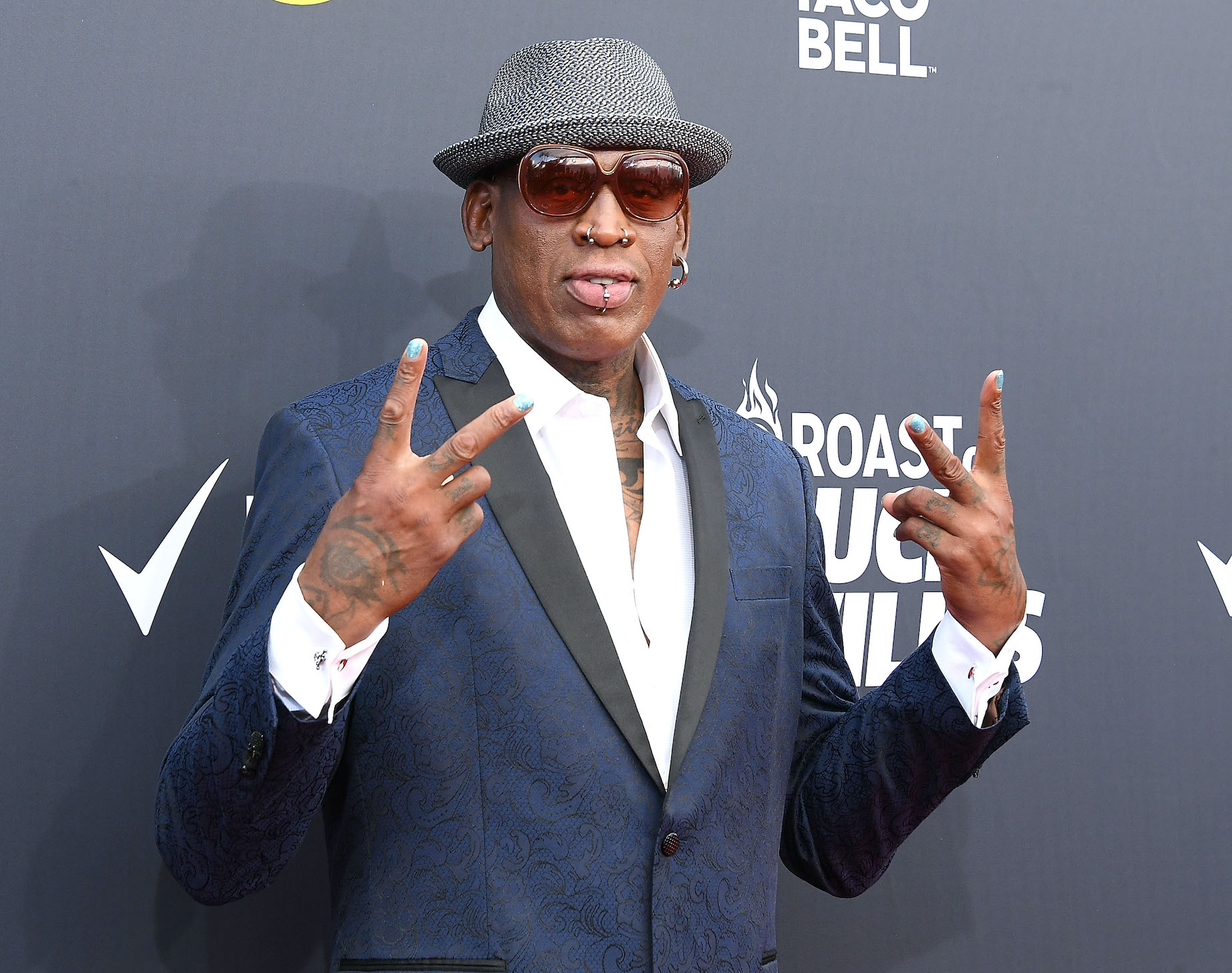 Based on his reputation, you probably would expect to see Dennis Rodman in a boardroom. The former Chicago Bulls star, however, found himself in one — albeit on reality TV.
In 2013, Rodman appeared on season 13 of The Apprentice; his time in the competition, however, came to an early end on the sixth episode.
In that week's challenge, the contestants had to design an advertising campaign for Melania Trump's skincare line. Rodman's team, however, presented an ad that read "Milania." As the project manager, the Worm was fired for failing to catch the mistake.
As reality TV buffs will note, Rodman appeared on an earlier season of The Apprentice; while he lasted longer the first time around, the former forward was eventually fired.
During his time on the basketball court, Dennis Rodman proved to be quite a talent. Unfortunately, his success on the hardwood didn't prepare him to proofread advertisements.
Stats courtesy of Basketball-Reference