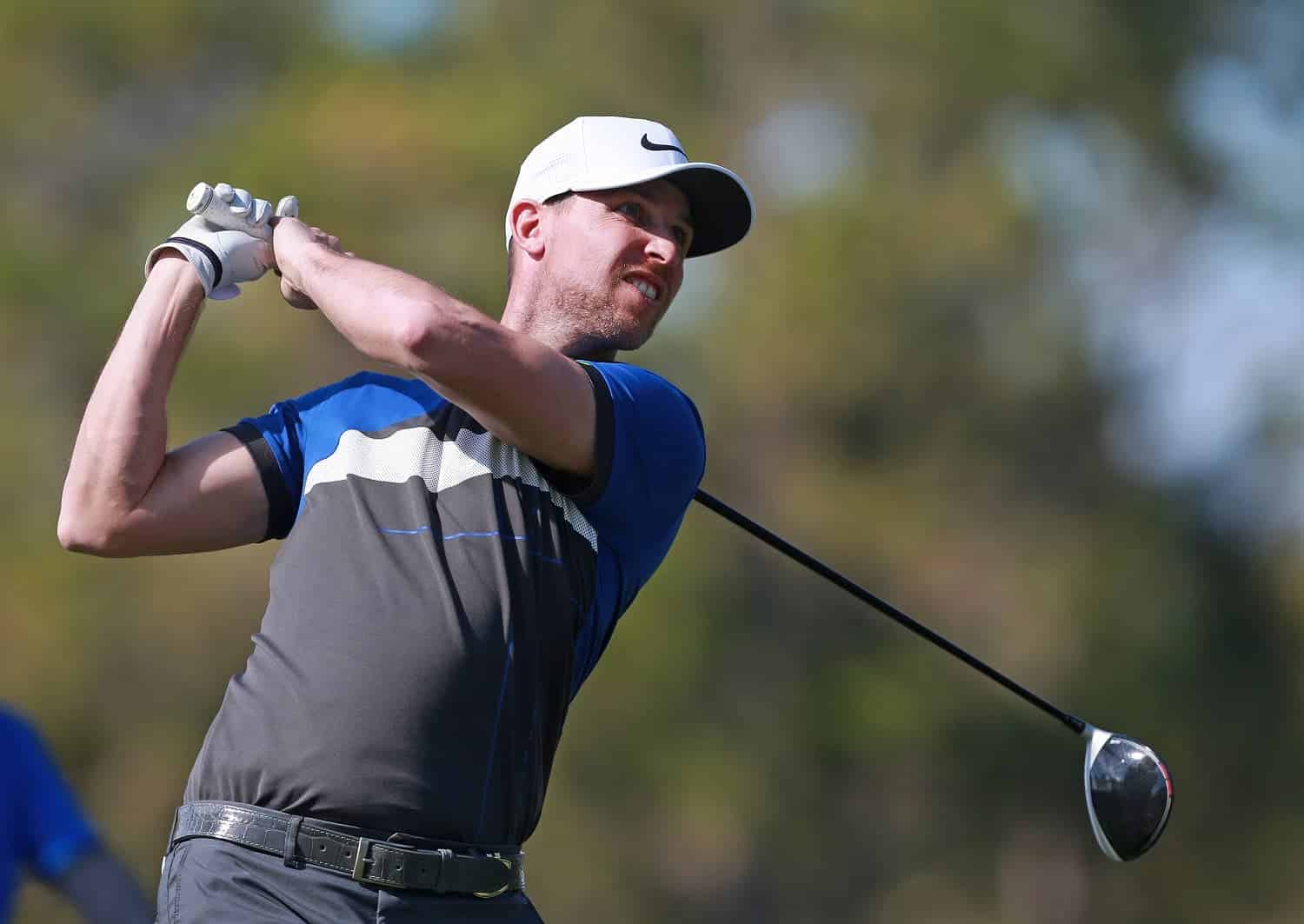 Denny Hamlin Has Talked His Way Into a Fine and Out of Playing 18 at Augusta
Denny Hamlin loves being a member at Michael Jordan's golf club in Florida and recognizes he's not a good fit for Augusta.
Considering the folks at Augusta National designated Gary McCord persona non grata for speculating the course's greens were treated with bikini wax, Denny Hamlin can now forget about playing there.
Hamlin haters will say it's just one more thing he won't accomplish. But the driver of the No. 11 Toyota will capture that elusive NASCAR Cup Series championship long before he sets foot on the course that hosts The Masters Tournament each spring.
Guess what? Hamlin's OK with taking his golf game elsewhere. When you have friends like Michael Jordan, that's understandable.
Denny Hamlin is getting to a good part of the schedule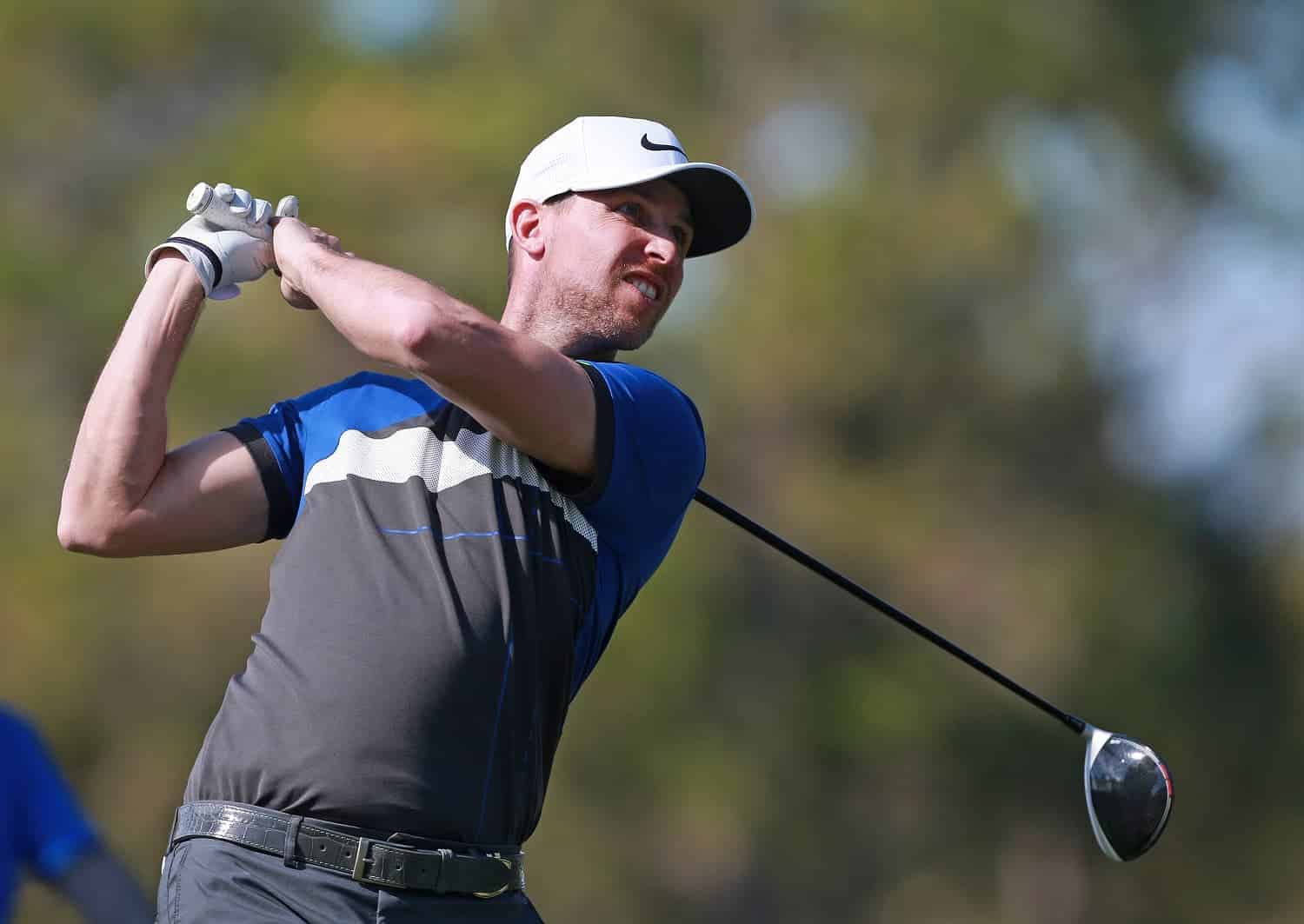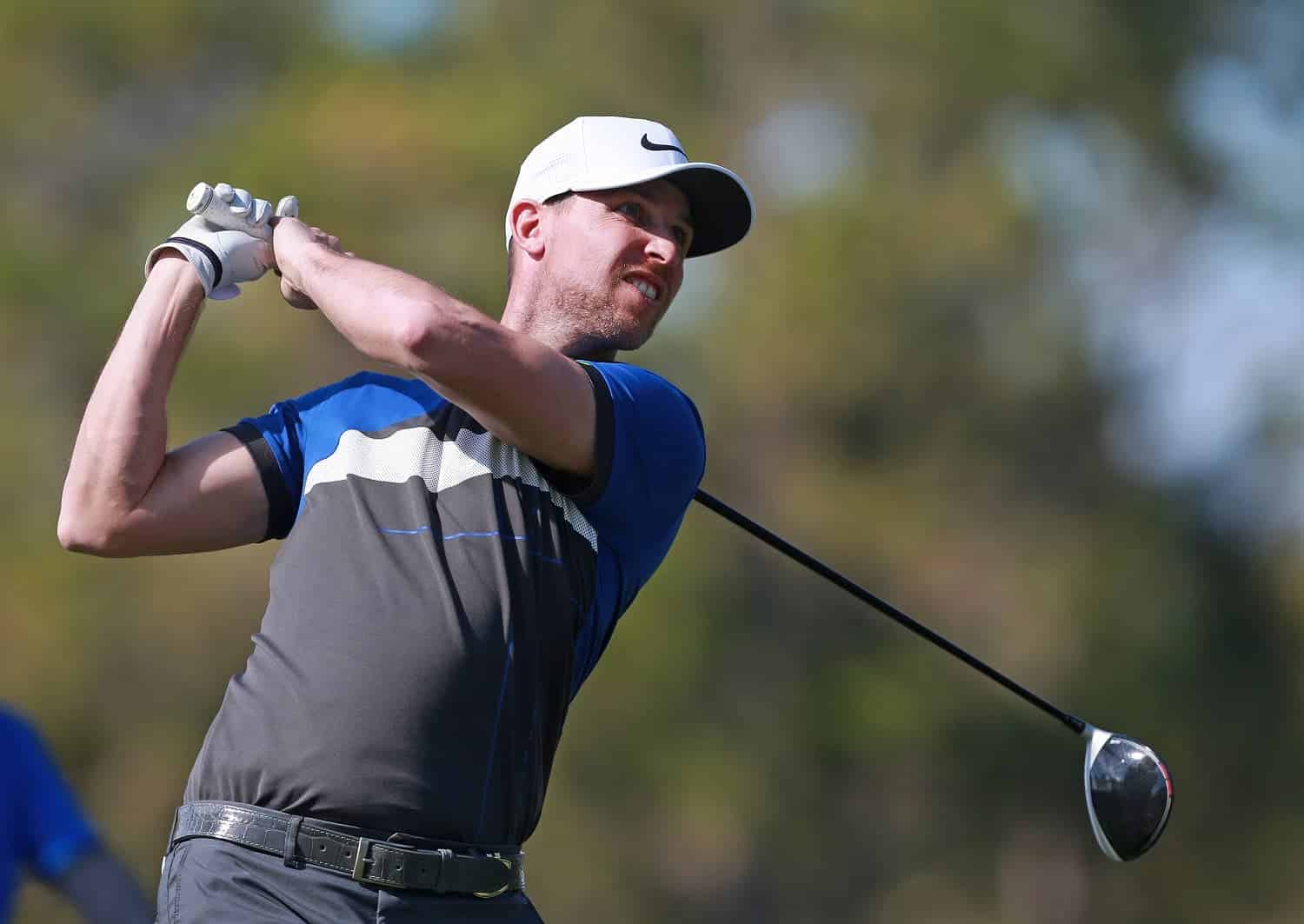 Denny Hamlin used his regularly scheduled Actions Detrimental podcast to touch on some leftovers from his NASCAR fine and unsuccessful appeal, but the Joe Gibbs Racing veteran has mostly moved on. The $50,000 fine and loss of 25 points will continue to sting, but Hamlin is coming up on a series of tracks he likes.
He didn't do much at Martinsville and Talladega the first time through in 2022, but the entire Toyota fleet was still sucking wind while figuring out the Next Gen car. Once the playoffs rolled around, Hamlin finished fifth on both tracks.
Dover, Kansas, and Darlington follow on the schedule, and Hamlin posted second-place finishes on second visits to the latter two. All in all, it's a great place in the schedule for him to climb out of 12th in the standings.
Now, he just needs to remember not to brag about it on his podcast should he intentionally put Ross Chastain in the wall again. After all, those $50,000 fines add up.
The NASCAR star is a member at Michael Jordan's club in Florida
Like many NASCAR drivers, Denny Hamlin is a golfer. Getting out to stretch the legs on a course makes for a nice change-up from four hours in the car on Sunday and then sitting through driver meetings and simulator sessions during the week.
And we all know how golfers are: When they're not playing the sport, they're talking about it. Such was the case on Hamlin's Actions Detrimental podcast as he interjected some talk about The Masters into the usual NASCAR fare.
Hamlin is a member at The Grove XXIII, Michael Jordan's exclusive private club about 40 miles north of Boca Raton, Florida. He first played there in February 2020 and didn't hesitate to accept an invitation to join.
"It's going to be fun to do for the next 20 to 30 years, as long as I'm able to play," he told USA Today.
The podcast conversation turned to Jon Rahm's victory and Phil Mickelson's performance last weekend at Augusta National, and Hamlin made it clear that club isn't his cup of tee … er, uh, tea.
"From what I hear, it's the total opposite of Michael Jordan's course, which I think I would take that over Augusta any day," Hamlin said. "I'm not a good enough golfer to really appreciate how challenging Augusta is or whatever. I'm a 5-handicap who probably would go to Augusta and shoot 105 or 110. I don't want to do that.
"I'd rather go to the Grove down in Florida and wear my T-shirt, my hat backwards, and play with 10 of my friends. Doesn't that sound funner?"
Denny Hamlin isn't ingratiating himself with the Augusta folks
Augusta National is fussy about its membership. The club reportedly caps the number at around 300, and applying is an exercise in futility since the only path in is an invitation from a member when a spot opens.
After his comments about Augusta, Denny Hamlin should consider his invitation to join permanently lost in the mail. And he should probably also forget about just coming down for the day.
"I would love to play Augusta but from what I hear from the people that have played they said, 'Oh, the golf course is amazing. But the experience is terrible.' So stuffy, like you can't do this, you can't do that – which is the total opposite of Michael Jordan's course."
While going through the process of joining The Grove XXIII, Hamlin inquired about the decorum, knowing many high-end clubs frown upon cellphones on the course, groups larger than foursomes, or even wearing hats in the clubhouse.
"They're like, 'Let me just sum this up for you: There are no rules. We have no rules.'"

Denny Hamlin
Given his line of work, Hamlin couldn't resist commenting on the transportation at Jordan's club.
"The golf carts are run about 35 to 40 miles an hour," he said. "You can get air on every hole driving to the green. It's (expletive) fantastic. There are no rules. You drive right up to the green. There is no cart path. If you cannot play a round in about three hours, then you are the slowest player in the history of golf. And they'll let you play in T-shirts, whatever. Jeans? No, obviously, but I think everyone just respects that you don't wear jeans on the golf course.
"And if you want to play a 10-some, a 12-some? Whatever, as long as you don't hold up Michael's group. When they get behind you and that brigade is coming, you gotta let him go because they're looking to get in 36 holes in six hours. If you hold that up, then we've got a problem."
Got a question or observation about racing? Sportscasting's John Moriello does a mailbag column each Friday. Write to him at [email protected]