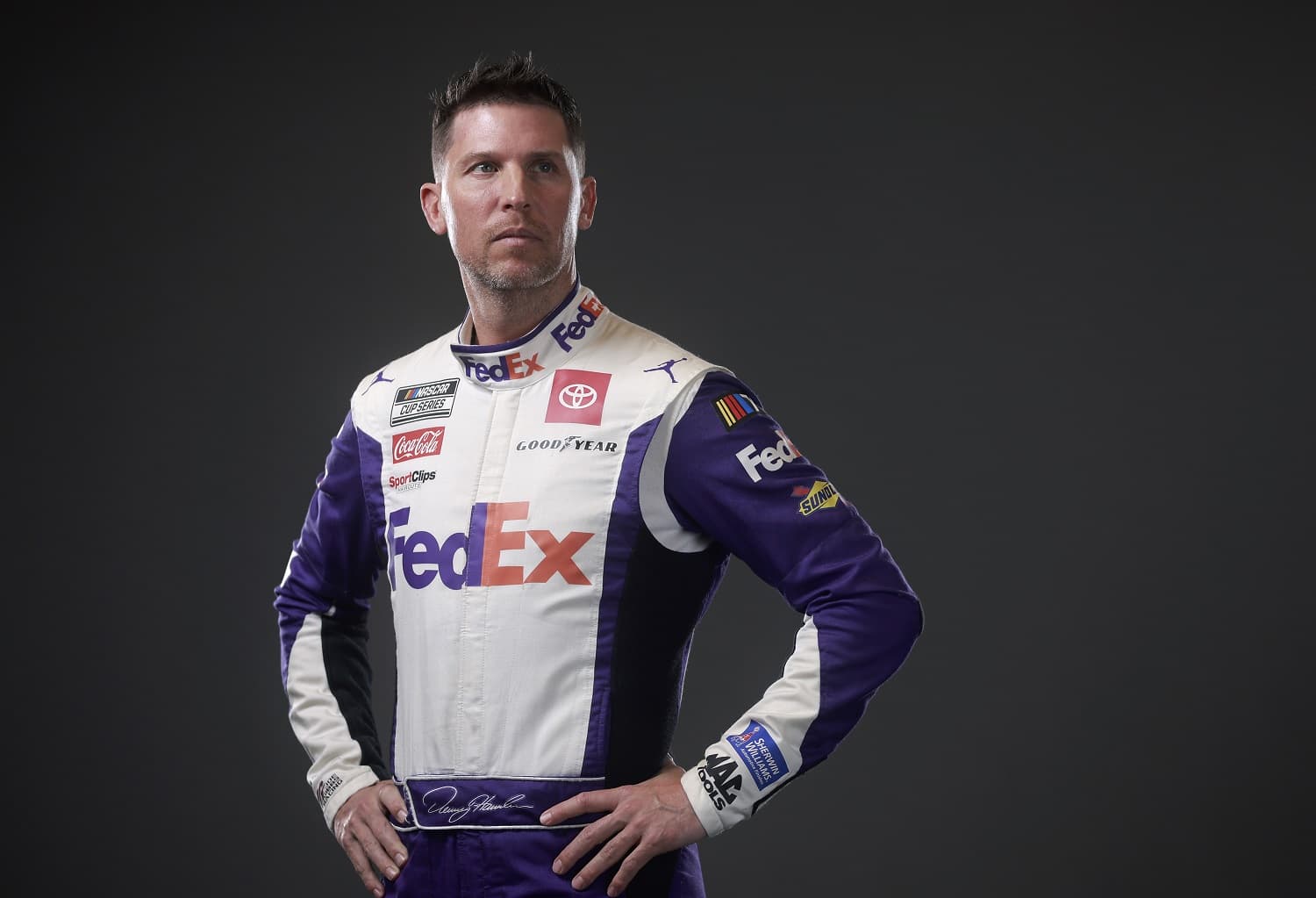 Never Mind the $50,000 Fine, Denny Hamlin's No. 1 Problem These Days Is Saturdays
Denny Hamlin hasn't been happy with his qualifying six weeks into the NASCAR Cup series season.
Denny Hamlin is appealing his NASCAR Cup Series penalty, but anyone who admits in a podcast that he intentionally put someone into the wall – even if it was Ross Chastain – deserves to fork over $50,000 and 25 points.
Hamlin will likely lose his appeal in the first week in April. In fact, he should drop the appeal. His time would be better spent on getting better on Saturdays than on trying to claw back his $50,000 on April 6.
Denny Hamlin vs. Ross Chastain remains a notable feud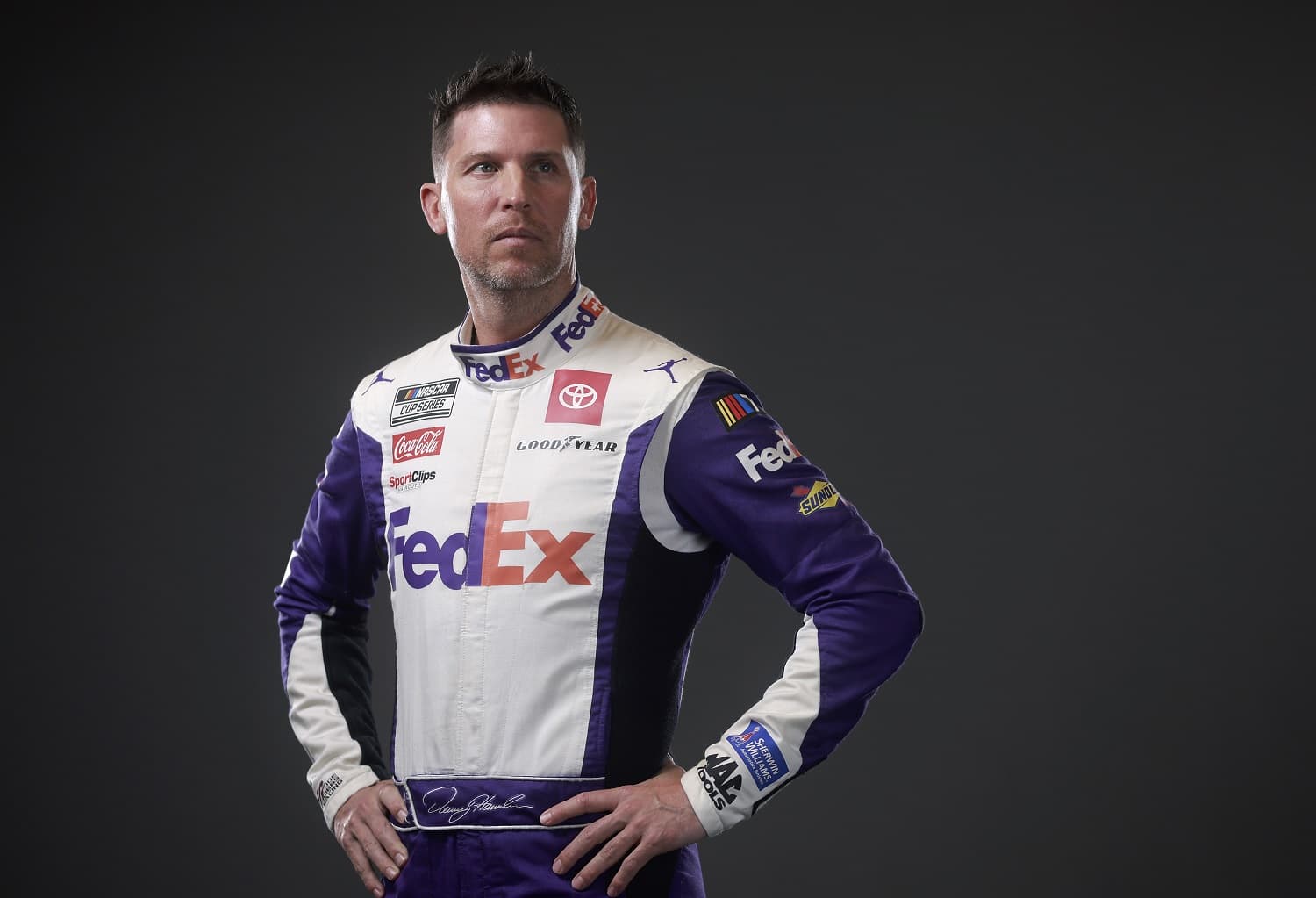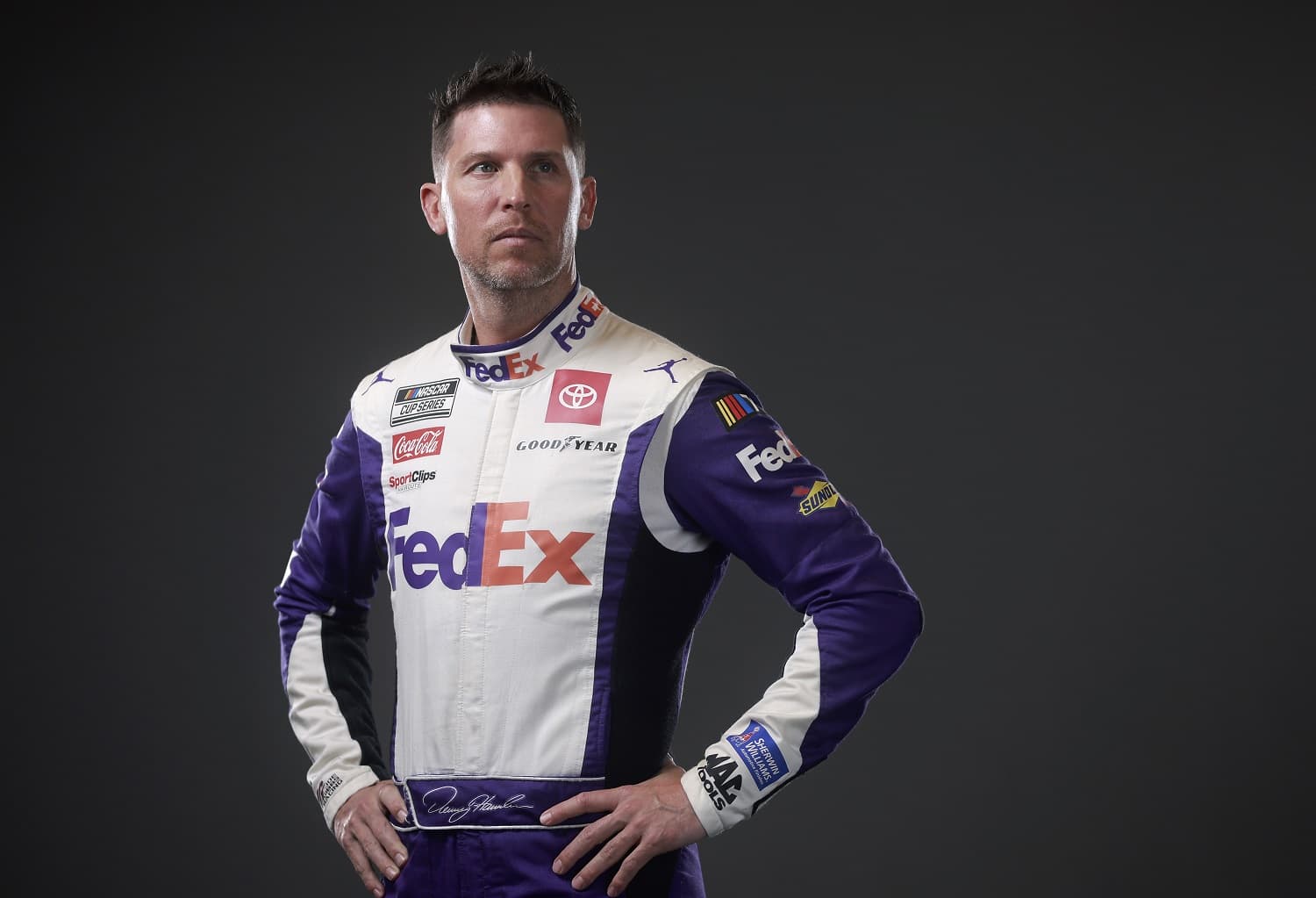 Kyle Busch and Daniel Suarez are the latest drivers to declare through words or actions that they don't much care for Ross Chastain, though Denny Hamlin remains the leader in the clubhouse among Cup Series drivers having issues with the driver of the No. 1 Chevy.
Chastain exchanged words with his Trackhouse Racing teammate following Sunday's race at Circuit of the Americas after Suarez bumped him out of the way at the pit entrance in his anger-driven pursuit of Alex Bowman.
At about the same time, Busch was explaining to reporters he was intent on racing winner Tyler Reddick cleanly through three chaotic overtime restarts because the new 23XI Racing driver has never done him wrong.
"We've had some good races between each other. They were really fast. They deserved to win," he explained. "There's no sense in taking it from him."
Then Busch motioned toward Chastain and continued.
"Somebody else that doesn't know anything about clean over here."
Still, Hamlin remains the guy who should continue to concern Chastain. Hamlin put him into the wall on the final lap at Phoenix and bragged about the latest chapter of a feud that began to take shape last season.
Denny Hamlin had given up late at Phoenix
Denny Hamlin running Ross Chastain into the wall at Phoenix may have been about a bit more than just the continuation of bad blood between the two.
Hamlin qualified second, his first time inside the top 12 in four starts this season, and he ran in or near the top five the entire day. But when the white flag came down in overtime, the JGR stalwart realized there was no path to victory and that he had Chastain running alongside him.
Maybe, just maybe, the frustration of coming up short in his best race of the season swayed Hamlin into taking out his nemesis. Of course, it came at a cost before and after; Hamlin settled for 23rd-place points that day and then got socked with the NASCAR penalties.
In the two races since, he qualified 14th at Atlanta and 21st at COTA, continuing an uncharacteristic streak of coming up short on Saturdays.
"How am I going to get better finishes and stop being in the middle of all this s***?" he wondered in his latest Actions Detrimental podcast. "It's like I need to qualify better and then put myself up there with the cars that don't run into each other as much. That's where I have to get better."
The JGR driver continues to finish better than he starts
Denny Hamlin comes to Richmond, where he scored the first of his two 2022 wins, 11th in the NASCAR Cup Series points standings. He'd be sixth without the 25-point penalty, so the veteran of 620 starts in the top series is in no danger.
A look at his race log shows Hamlin is 5-for-6 this year in finishing better than he started, the Phoenix travesty being the exception. The problem is his qualifying speeds on Saturdays: Hamlin has started from the sixth row or worse five times already, and it's a carryover from woes in the last five races last season.
For perspective's sake, he started in the sixth row or worse just seven times in 2021, when qualifying was mostly replaced by the NASCAR formula while the pandemic was winding down. So, starting in the pack so frequently is a relatively new phenomenon. Seeing Jordan Taylor qualify fourth over the weekend didn't help his psyche.
"I mean, those guys were able to get all-out speed so much better than what I am," Hamlin said, referring to Taylor and two Formula 1 drivers at COTA. "It's crazy that they can get in a machine that they have not been in before and just go qualify in the top 10. That's just crazy."
Got a question or observation about racing? Sportscasting's John Moriello does a mailbag column each Friday. Write to him at [email protected]