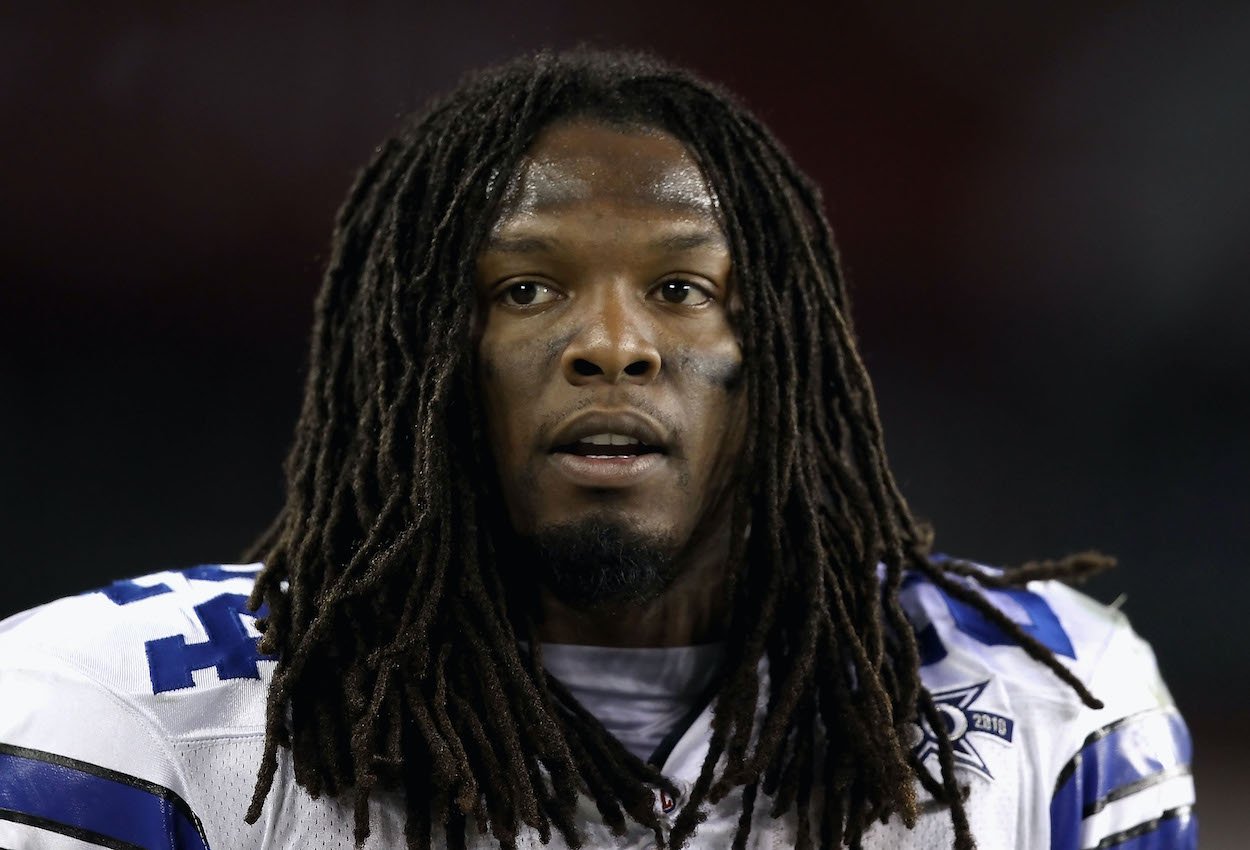 Dez Bryant Sends a Troubling Message About Former Cowboys Teammate Marion Barber: 'He's Down and Out Bad'
Dez Bryant said former Cowboys running back Marion Barber is "down and out bad" on Twitter.
Many NFL players have a tough time transitioning into retirement once their careers come to an end. That seems to be the case for ex-Dallas Cowboys and Chicago Bears running back Marion Barber, who has run into numerous legal issues since calling his career quits in 2012.
We haven't heard much from Barber of late, but Dez Bryant, his teammate on the Cowboys in 2010, just provided a troubling update about the former Pro Bowler with a single tweet.
Marion Barber's run-ins with the law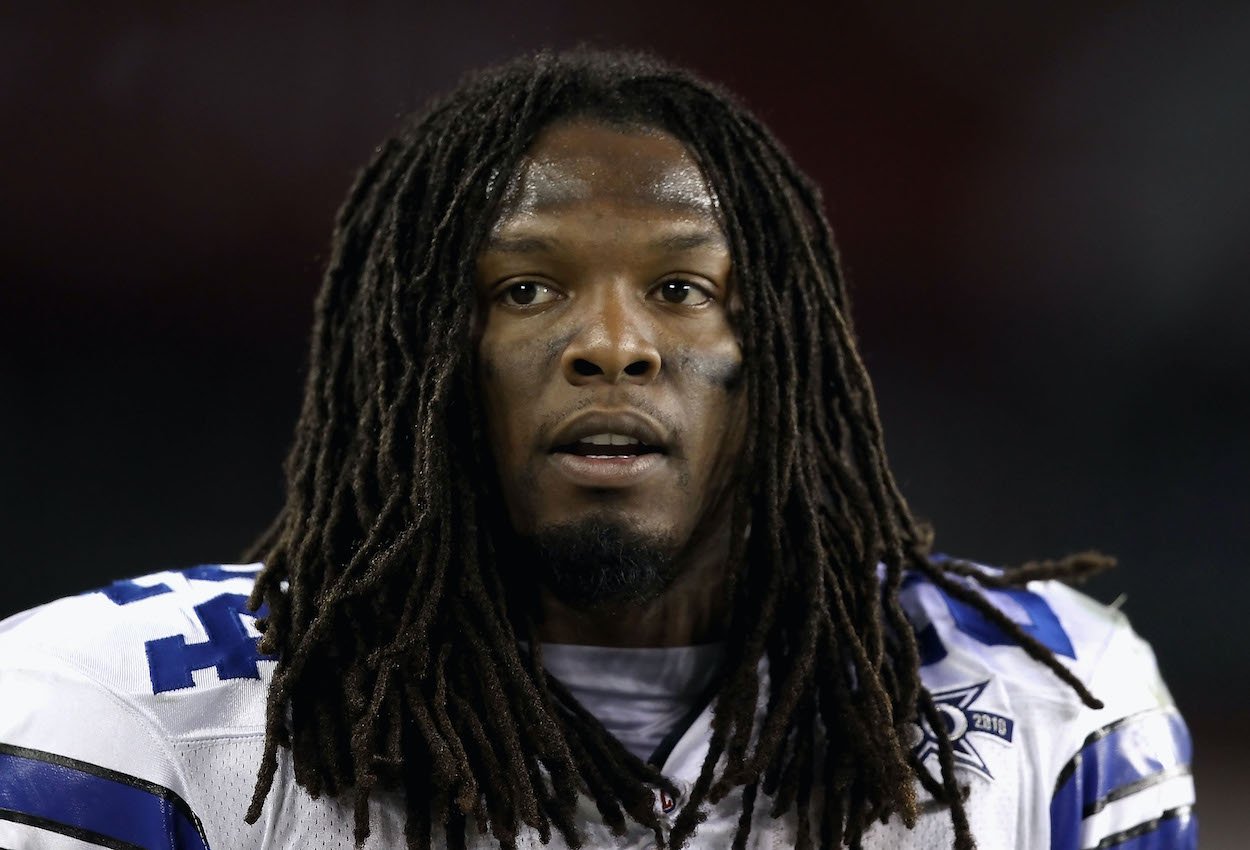 Barber was a fan-favorite during his lengthy stint with the Cowboys in the late 2000s. The running back played six seasons in Dallas after the team drafted him in 2005, and he even made a Pro Bowl in 2007. Throughout his career with the Cowboys, Barber racked up 4,358 rushing yards and 53 total touchdowns He moved on to play one year with the Bears in 2011 before retiring at the end of the season.
But Barber hasn't transitioned well to his life away from football.
In 2014, Barber was taken into custody from his home in Texas and brought to a hospital for a mental evaluation, according to NBC DFW.
Four years later, he was arrested after damaging two women's vehicles in separate incidents. Barber was also evicted from his Texas apartment the same night. In 2019, police arrested Barber again on "two counts of misdemeanor counts of criminal mischief that stemmed from a July 2018 incident," according to the Dallas Morning News.
Dez Bryant sends a troubling message about his former Cowboys teammate
Barber's name has been mostly out of the news since his 2019 arrest, but things don't seem to be getting much better for the former Cowboy.
Just ask his ex-teammate, Dez Bryant.
Bryant, who played alongside Barber in Dallas during the 2010 NFL season, recently came across a highlight video on Twitter, and he responded with a troubling message.
"As I watch this video and me knowing exactly how Marion barber life is going right now today is why I built @personalcorner …. I can't even enjoy it because he's down and out bad…we are just a stat and moments to most people…" Bryant wrote.
Bryant didn't expand on what "down and out bad" exactly means for Barber, but it can't be good.
Bryant hoping to assist athletes in need with Personal Corner
Bryant has seen firsthand the struggles athletes can face once they walk away from their respective sports. He's seeing it right now with Barber, and now he's stepping up to help with his new project called Personal Corner.
According to Bryant, Personal Corner is a "unified, engaging, new-age way for you to engage with your community and fans." The goal of the project is to help athletes achieve their full potential, whether financially or otherwise, off the field and stop the exploitation of athletes in terms of their name, image, and likeness.
Bryant said the idea for the project can be traced all the way back to 2016, but he plans on expanding the company in the coming months. He's already been in contact with Michael Rubin, Jay-Z, Mark Cuban, and Dak Prescott about the idea, and it's finally coming together in 2021.
"No company that exist will take care of the athlete the way @personalcorner will I bet my life on it… this company was built off personal athlete experiences," Bryant wrote in a recent tweet.
Here's hoping Personal Corner can help former athletes like Barber find their way again.