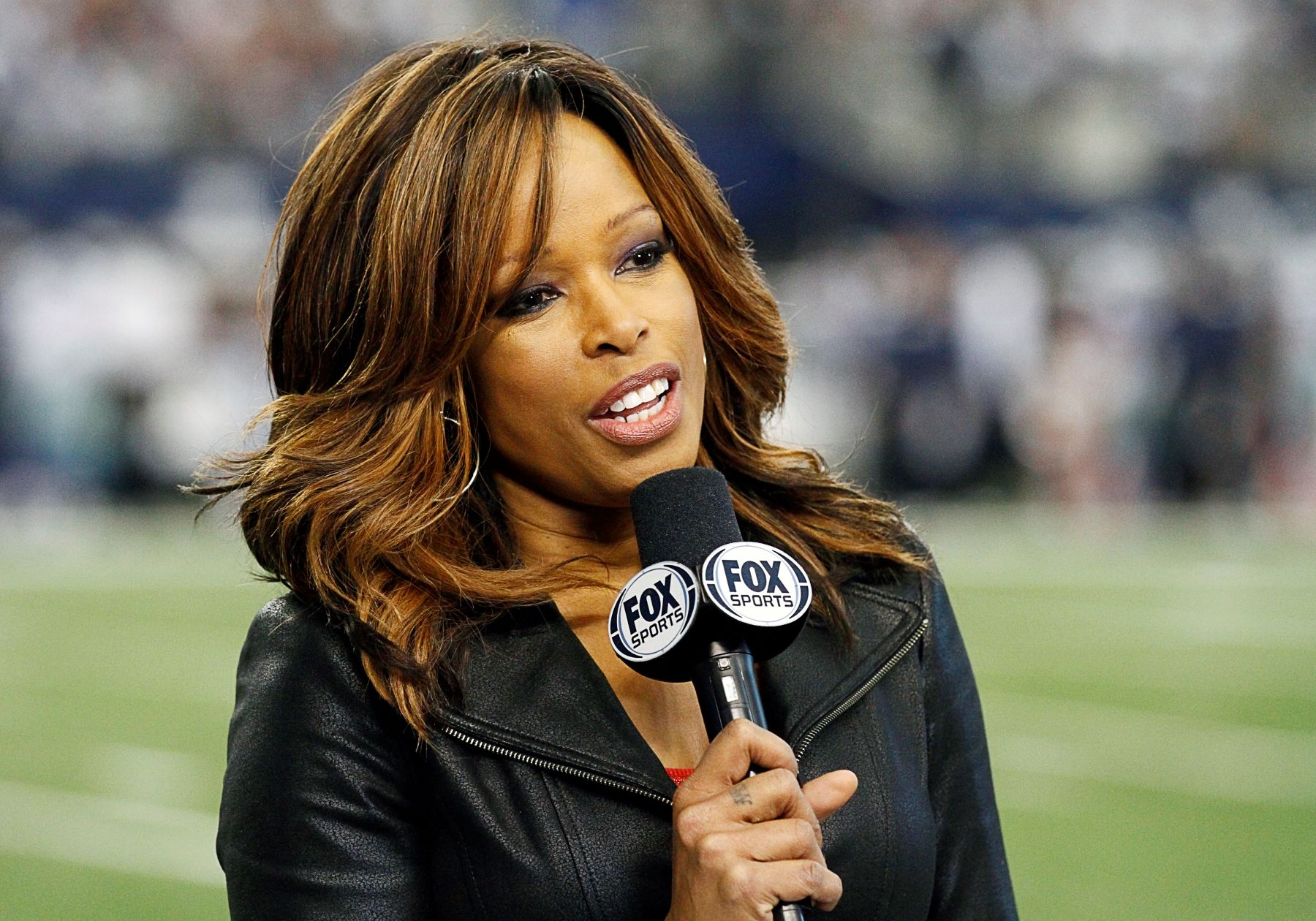 Did Pam Oliver Have a Medical Emergency on the Sidelines of the Packers-Rams Game?
Fans became concerned when Fox Sports reporter Pam Oliver began slurring her words during a speech covering the Packers-Ram NFL playoff game.
Pam Oliver has been a veteran sports media figure and NFL sideline reporter at Fox Sports for 25 years. She's covered multiple Super Bowls and is one of the most respected reporters in the business. During the 2020 NFL season playoff game at Lambeau Field between the Green Bay Packers and Los Angeles Rams, Oliver appeared to be off during her sideline report starting the second half. Fans and audience members noticed as Twitter lit up with concerned comments about her condition and whether or not she might be in the middle of a medical emergency, such as a stroke.  
Pam Oliver has been a pioneer in sports broadcasting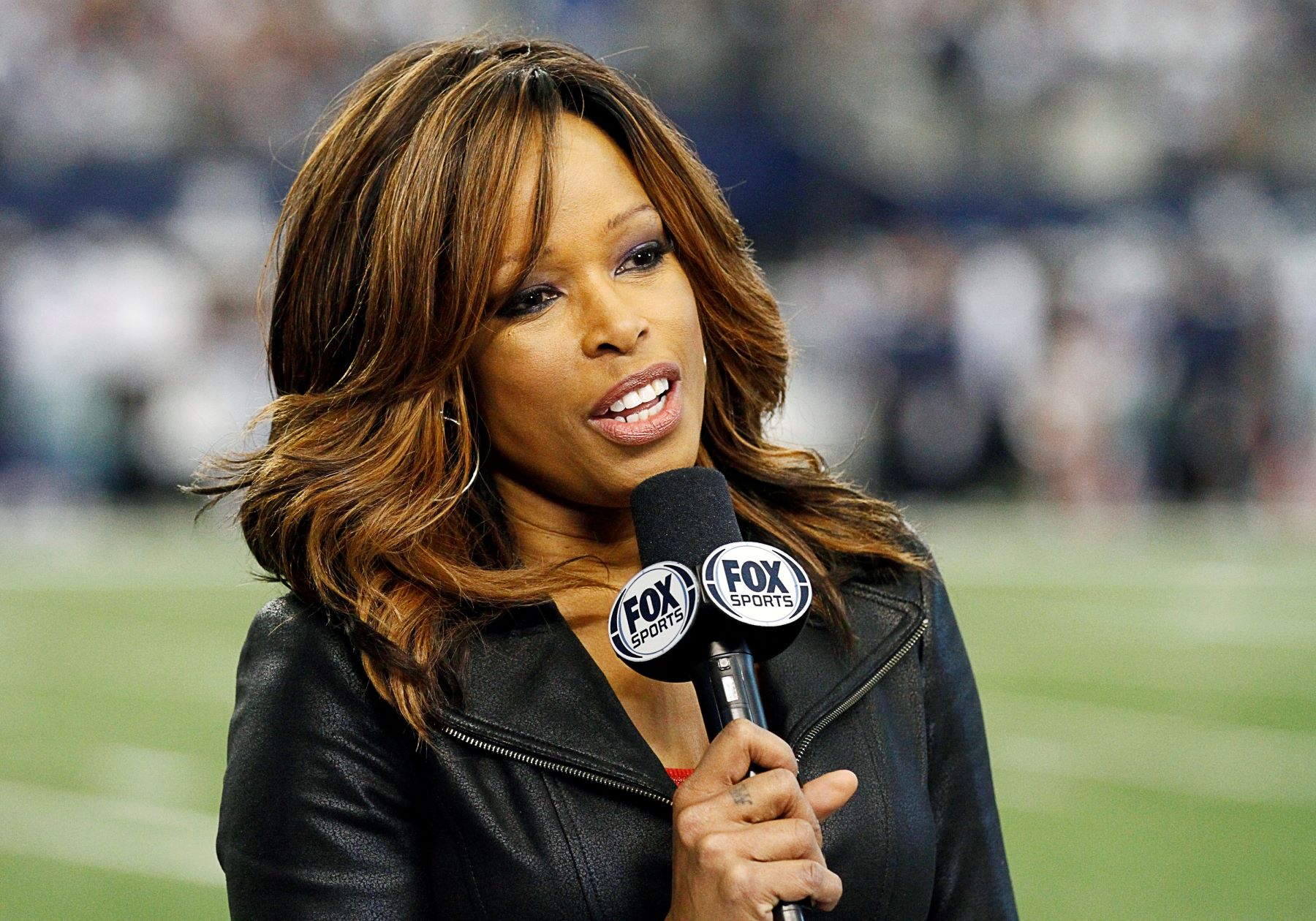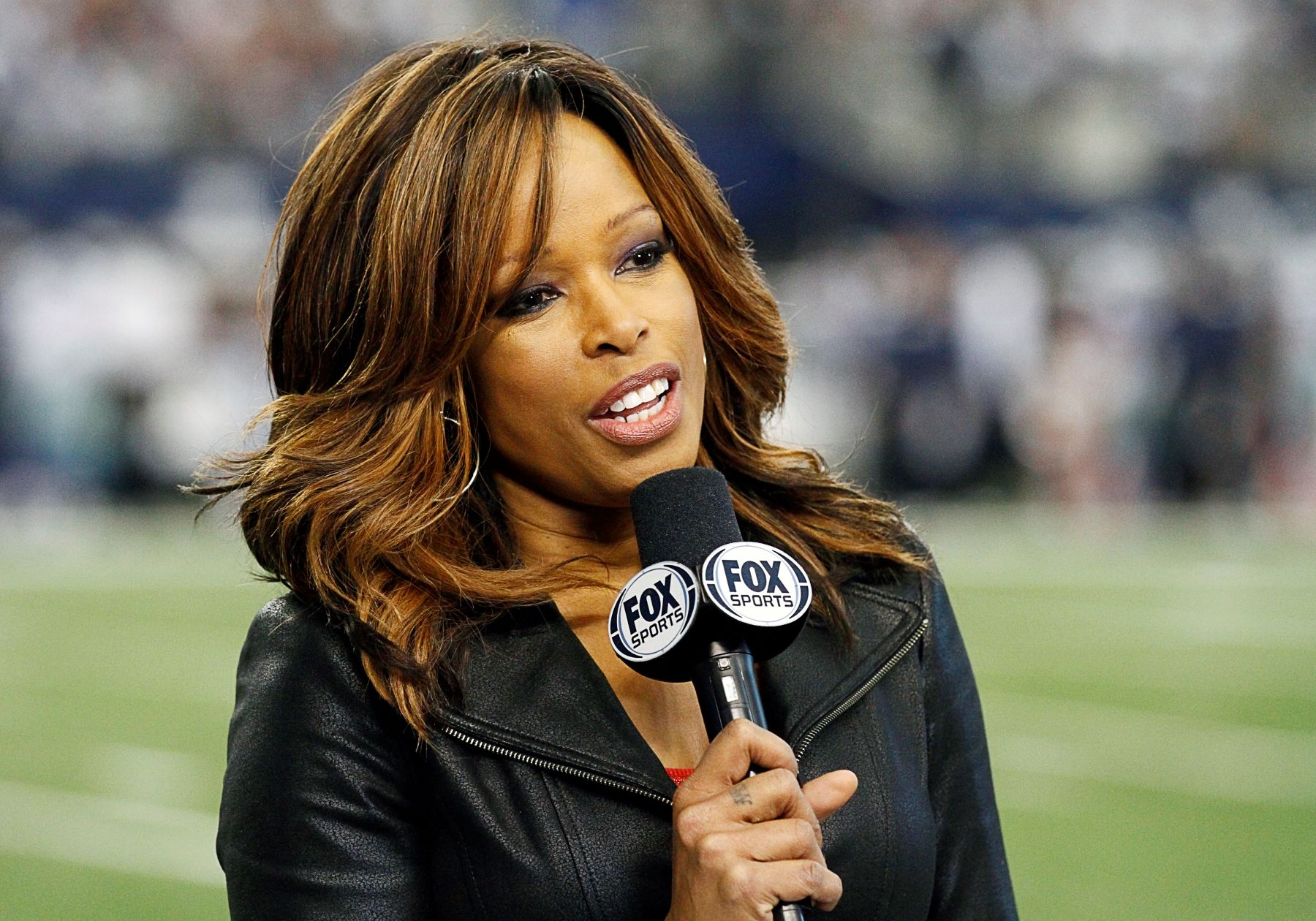 After making her national network debut at ESPN in 1993, Pam Oliver jumped to the rivals at Fox Sports in 1995. She was a top sideline reporter for the network's NFL coverage and part of the network's No. 1 crew with Joe Buck and Troy Aikman until 2014. 
That year, executives surprised Oliver when they informed her they no longer needed her services. So, Oliver and her agent worked out a one-year deal with Fox executives, and she stayed for the rest of the 2014 season. However, after the network looked bad for the inexplicable move and Oliver handled it professionally, she was brought back permanently. Now, having covered the NFL for over 25 years, Oliver continues to work the sidelines as part of Fox's No. 2 team with Kevin Burkhardt and Daryl "Moose" Johnston.  
Pam Oliver's speech concerned fans during Packers-Rams playoff game
Pam Oliver stood on the sidelines at Lambeau Field for the divisional round matchup between the Green Bay Packers and Los Angeles Rams for the NFL 2020 season playoffs. It was 36 degrees Fahrenheit, which is balmy by Lambeau standards in Jan. 2021. Early in the third quarter, Kevin Burkhardt called on Oliver for an update on the Packers coming out of the half. 
Oliver started her report and sounded sluggish and slurred. When talking about what Packers coach Matt LaFleur said at halftime, she struggled to enunciate the word "absences" when describing how the Packers planned to take advantage of Aaron Donald not being on the field. Oliver's entire report sounded garbled and very unlike her, and numerous people noted it on Twitter and other social media outlets according to Saturday Down South, with some suggesting she might be having a medical emergency like a stroke. 
"I legit think Pam Oliver is having a stroke? Somebody needs to check on her immediately, that sounded concerning," wrote Matt Soper wrote on Twitter. Another comment suggested it might be her migraines. Several reporters spoke from experience and claimed it might just be the cold conditions at Lambeau affecting her speech.
Pam Oliver returned later in the broadcast and conducted postgame interviews with Aaron Rodgers and Aaron Jones and had similar issues. An explanation for her condition has not yet been given to the public, so no one knows for sure if the cause was cold weather, a migraine episode, or something else. However, one thing is certain. You can expect to see Pam Oliver back on the sidelines whenever she's next scheduled.
She has a history of health problems
The 60-year-old Pam Oliver has had her share of health issues during her career. She told Yahoo Sports that back in her 20s, she had problems with fibroids "every two years, like clockwork."  
Debilitating migraines resulting in vomiting, nausea, and intense pain have also tormented Oliver for years, sometimes during the middle of a game. They've gotten so bad she hides out in stadium tunnels to avoid noise, lights, and pyrotechnics if at all possible. Oliver has been proactive in treating migraines, learning progressive muscle relaxation to relieve tension. She also self-administers two shots of medication every month. "You just jam this thing in your thigh," she said, describing her shots.
It didn't help back in 2013 when she was hit in the face by a ball during pregame warmups of the New York Giants-Indianapolis Colts preseason game and suffered a concussion. She admitted she consumed between three and six Excedrin Migraine pills at a time to cope with the pain. Impressively, Pam Oliver has, according to her own estimates, missed just four games in her 25+ years with Fox.