The Doctor Behind Tim Richmond's NASCAR Banishment Abruptly Left His NFL Job
Ask a 50-something NASCAR fan to identify a driver whose career ended too soon, and there's a good chance they'll name Tim Richmond. For a man who finished in the top 10 of the Cup Series standings just once in six full seasons, Richmond left a lasting impression on motorsports fans.
Richmond was a talented driver on Sunday afternoons and a big personality the rest of the week. His playboy reputation didn't sit well with some, but his suspension has been the source of greater controversy since his death at the age of 34.
Tim Richmond won 13 of his last 138 NASCAR Cup Series races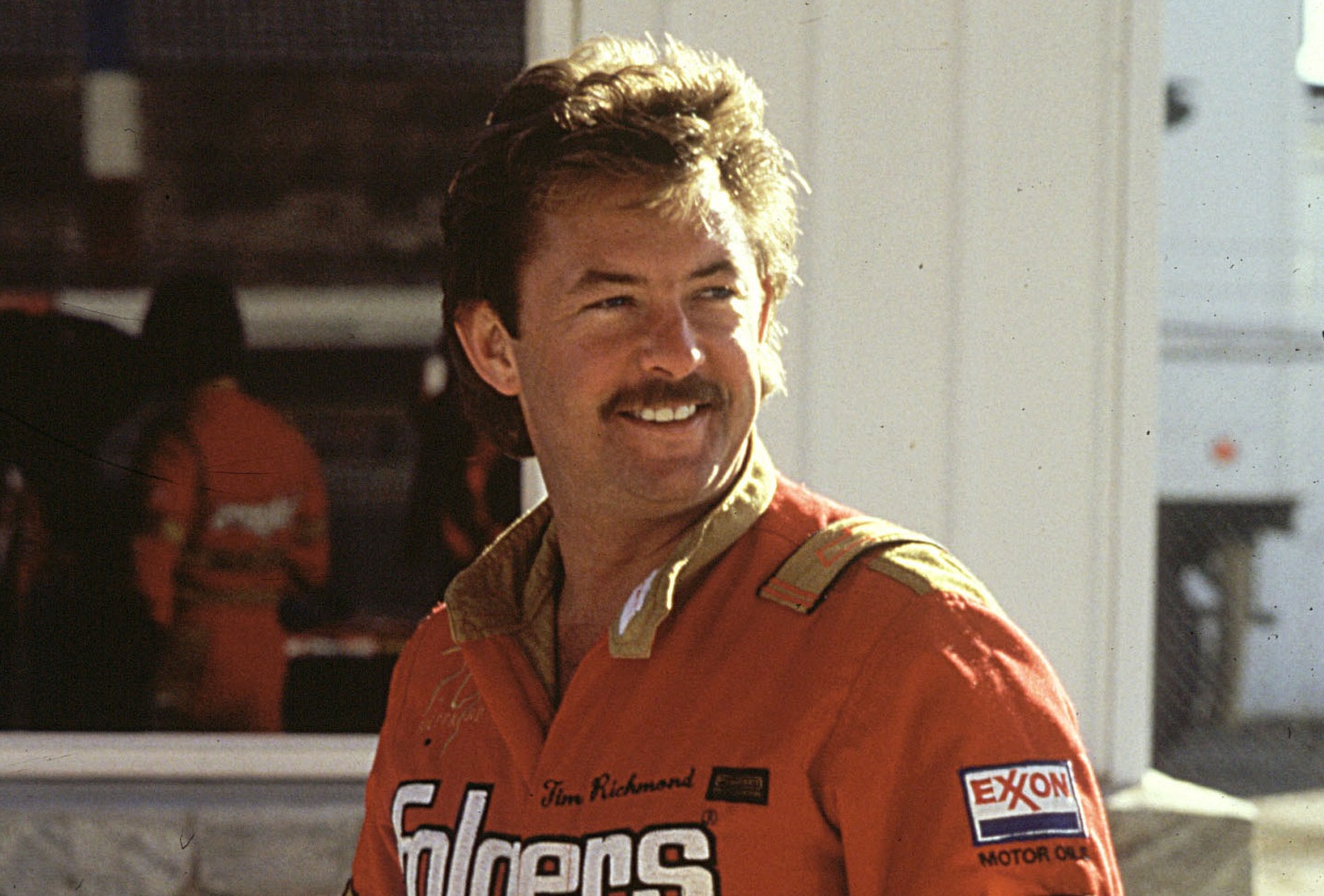 Tim Richmond only raced 185 times in parts of eight seasons, but he made the most of his time in the NASCAR Cup Series by winning 13 of his last 138 starts, an impressive rate for anyone. That included a season-best seven victories in 1986 while representing Hendrick Motorsports, the eighth organization in his nomadic career.
That magical season began a stretch of nine checkered in flags in the span of 19 races, which assured that fans would forever remember Richmond. However, it also marked the twilight of his career.
After finishing third in the 1986 points race, Richmond missed the first three months of the '87 season while recovering from double pneumonia. He announced his return by winning at Pocono and Riverside in his first two races.
Only those closest to him knew about Richmond's AIDS diagnosis by that time, but the rumors about his health swirled. Richmond would race only six more times, and he left Hendrick Motorsports before the end of the season.
Dr. Forest Tennant played a pivotal role in Tim Richmond's departure
Though he remained ill, Tim Richmond sought to return to racing in 1988.
However, NASCAR began a drug-testing policy, and the lab flagged Richmond's specimen for banned substances, triggering a suspension the driver sued to overturn in April 1988. The first clue that something might be amiss: The substances in question were Sudafed and Advil, both available over the counter. While either could have been indicative of an issue, the real problem was with the testing program.
In February 1988, Richmond denied a problem and contended that the test result was flawed, the New York Times reported. An out-of-court settlement restored Richmond's eligibility, but he never raced again and died on Aug. 13, 1989. Six months later, an explosive report by WJLA-TV in Washington alleged that Dr. Forest Tennant falsified the drug tests that resulted in NASCAR suspending Richmond.
The report sent shock waves through the racing community but also rippled across the NFL.
NASCAR eventually confirmed the story
The Washington TV station's report on the Tim Richmond case was an offshoot of its investigation into NFL drug testing. Tennant, a former Army major specializing in pain management and addiction issues, began overseeing the NFL's testing policy in 1986 at the behest of then-Commissioner Pete Rozelle.
The NFL suspended 13 players for steroid use and 30 for testing positive for illicit drugs in 1989, including cocaine and marijuana. While Tennant centralized the NFL procedures, the testing program came under fire after a Sports Illustrated investigation into the way the league determined and enforced penalties.
One of the magazine's sources was Gordon Griffin, a former employee fired by Tennant. Griffin and a second employee, Bobby Tovar, supplied WJLA with information at the foundation of its allegation that Tennant and NASCAR falsified Richmond's first test and the re-test.
"It was a negative reading," Tovar said. "At Dr. Tennant's request it was run a second time."
Tovar said the second test, rarely done when an initial test comes back negative, also was negative.
"It turned out the test we did, was not a good test," NASCAR executive Bill France Jr. conceded in 2006.
Two days after the TV station's report, Tennant abruptly submitted his resignation to the NFL, citing other commitments. Later that year, new NFL Commissioner Paul Tagliabue reportedly backed off a suspension of Denver Broncos tight end Clarence Kay over how Tennant's lab handled a test.
All stats courtesy of Racing Reference.