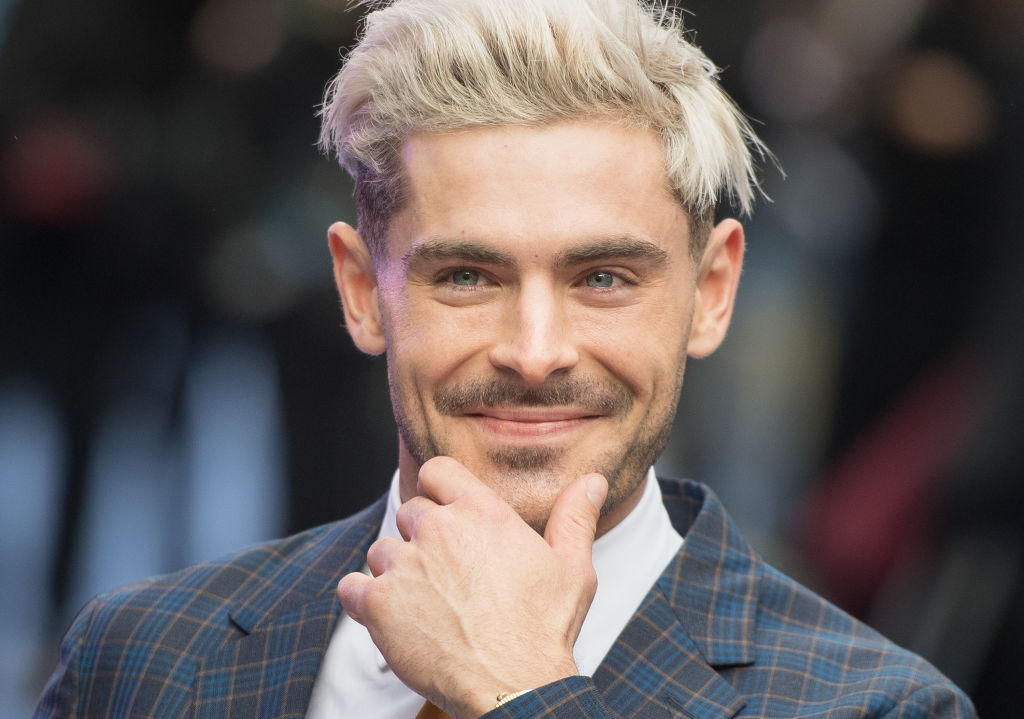 Dusty Baker's Kept Promise to Zac Efron Made Him a Fan
Dusty Bakerof the retired MLB player and current Houston Astros manager.
Dusty Baker's popularity in the Major League Baseball community probably takes a hit this year because he has stepped into the sport's biggest public relations mess since the steroids scandal. But that won't stop popular entertainer Zac Efron from spreading the word about just how cool the Houston Astros manager is.
Efron recently told a story about how Baker went out of his way to keep a promise long before the actor and singer made it big in Hollywood.
Dusty Baker is managing the Houston Astros
The Houston Astros announced the hiring of Dusty Baker as the American League club's manager on Jan. 29, 2020, to replace A.J. Hinch after the fallout from the sign-stealing scandal.
At 70 years old, Baker will be one of the oldest and most experienced managers in MLB once the delayed season begins. Opening Day will be the 3,500th regular-season game he manages after previously running the dugout for the San Francisco Giants, Chicago Cubs, Cincinnati Reds, and Washington Nationals.
The abrupt suspension of spring training and delay of the start of the season due to the coronavirus pandemic brought a brief halt to the hatred directed at the Astros on the part of fans and even opposing players, but it's likely some of the animosity will resume when the sport does.
Baker will feel some of that heat despite a respected career in the sport. Before managing, he played 2,039 games over 19 seasons, hitting 242 home runs, driving in 1,013 runs, and batting .278. He also hit .282 in 40 postseason games.
Actor Zac Efron has a cool Dusty Baker story
Zac Efron, who enjoys international fame as a singer as well as an actor in movies including "High School Musical" and "Hairspray," is also a sports fan who has accumulated a large collection of autographs.
Efron, 32, recently told the story of how he acquired an autographed Dusty Baker baseball while growing up in San Francisco before getting his start in show business.
Baker managed the San Francisco Giants from 1993-2002, and Efron recalled the day Baker drove up near him on a motorcycle. Describing himself as a little kid with bleached hair at the time, Efron approached Baker with a new baseball and asked for an autograph. Baker declined the request, saying he didn't have time because he was on his way to church.
The whole world knows that such a response is a blow-off 99% of the time, but that wasn't the case in this instance. Said Efron:
 "Forty-five minutes later, the motorcycle came roaring in, and I was like, 'No way.' And he literally pointed right at me and was like, 'Come over here.' And I walked over and he was like, 'You still got that ball?' and I was like, 'Yeah, thank you, sir.'"
Zac Efron is a bit of a sports fan
His positive experience that day with Dusty Baker may have taught Zac Efron a lesson about paying it forward in subsequent dealings with popular sports figures.
Efron showed up at the 2016 Summer Olympics in Rio de Janeiro and surprised superstar American gymnast Simone Biles by introducing himself.
Biles admitted that the "Dirty Grandpa" actor was her crush, so the meeting just added to her fabulous week of competition – four gold medals and a bronze — and she shared the encounter on Twitter.