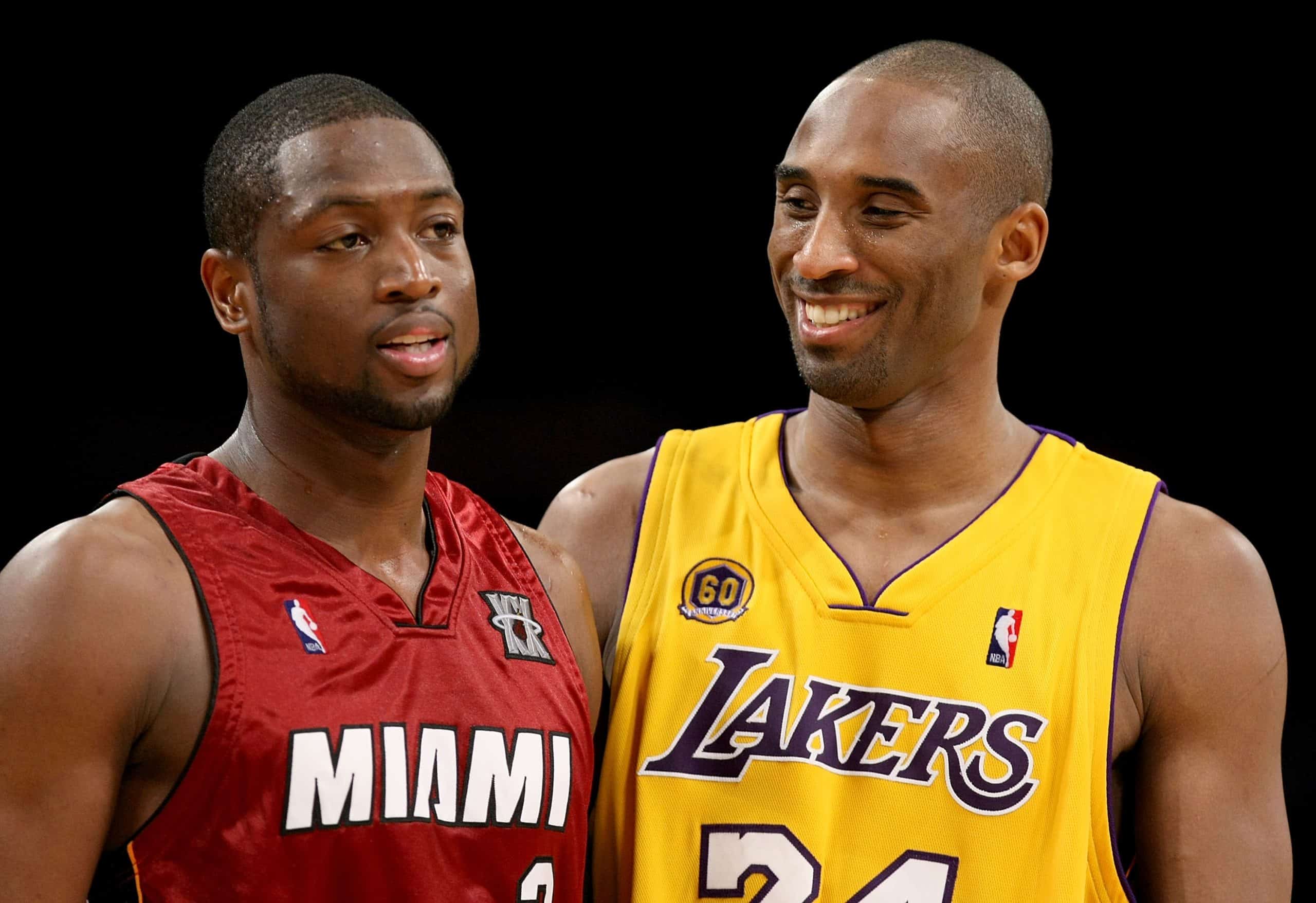 Dwyane Wade Turns to His Daughter and Kobe Bryant When Addressing Marquette Grads
Dwyane Wade spread some advice from his late friend Kobe Bryant to college graduates this weekend.
Dwyane Wade has played some big basketball games in front of hostile crowds. This time, he faced a relatively small crowd in a not-so-hostile environment. Wade, a three-time NBA champion who played 15 seasons with the Miami Heat, recently returned to his alma mater as the commencement speaker at Marquette's graduation.
As he did for his basketball games, he did a lot of preparation for his speech. He sought the advice of his 14-year-old daughter, Zaya, and then turned to Mr. Reliable, the late, great Kobe Bryant.
Dwyane Wade initially didn't get a whole lot of help from Zaya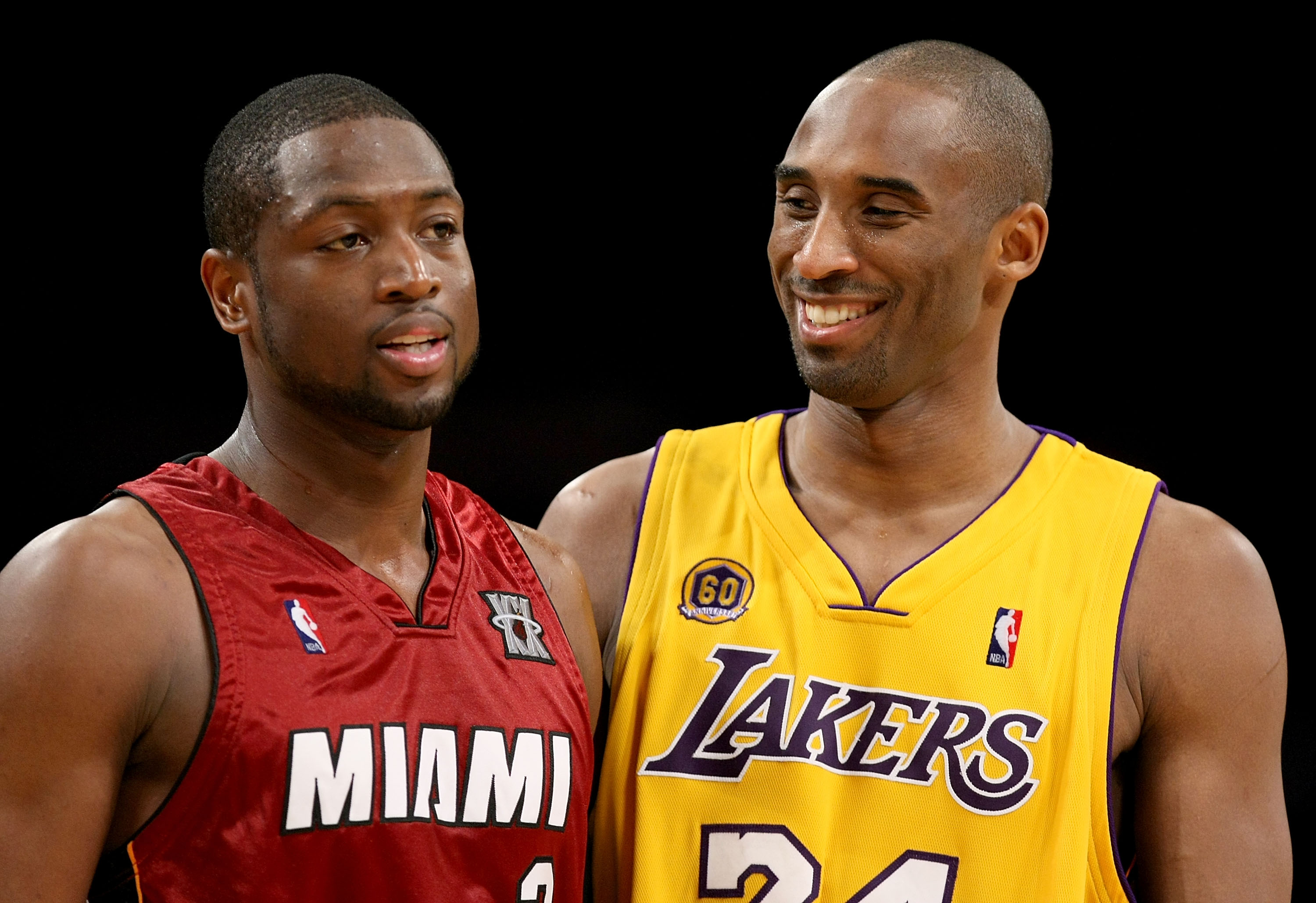 Wade was clearly more comfortable driving to the basket in front of 16,000 people than speaking to a group of 1,942 undergraduates. Not that he looked or sounded nervous, but he wasn't so sure what they wanted to hear.
He turned to Zaya prior to the commencement, asking what she would want to hear.
"Really nothing," Wade told the grads she told him, according to Corrinne Hess of the Milwaukee Journal Sentinel.
Zaya then became a little more helpful.
"I talked to Zaya about this being a really exciting time in your life," Wade said, according to an edited transcript provided by the Journal Sentinel. "And she began to help me formulate my ideas, which are now at the heart of what I want to speak to you guys about today: solitude, self-awareness and that's the journey.
"If my speech today is not good, please blame my kid."
Wade then passed on some advice from the late Kobe Bryant
Wade won three NBA championships. He's a 13-time All-Star and made the list of the NBA's top 75 players. He teamed with LeBron James and Chris Bosh to form a deadly Big Three in Miami.
He spoke to the grads about the ups and downs of his basketball life. Wade addressed his time at Marquette, touching on how coach Tom Crean was the first to offer him a scholarship. He talked about the feeling he had after losing to the Dallas Mavericks in the NBA Finals.
He told the grads how life was a roller-coaster ride. There would be many ups and downs during their post-graduate journey. The key to success is being one step ahead of the opponent.
That's when Kobe stepped in.
"I'm quoting my good friend, Kobe Bryant," Wade told the grads and their families. "He said: "It's those times that you get up early and you work hard. Those times that you stay up late and you work hard. Those times when you don't feel like working, you're too tired or you don't want to push yourself, but you do it anyway. It's not the destination. It's the journey."
"If you follow Kobe's advice, you won't only accomplish your dreams, something greater will happen. Will your journey have some highlights? Yes. Will your journey have some lowlights? Yes. 
"But if you could build on your discoveries and experiences, if you establish the moments of solitude and allow yourself a space for self-awareness, you will arrive at a place where you can grow not only in terms of what someone else has planned but living life on your own terms."