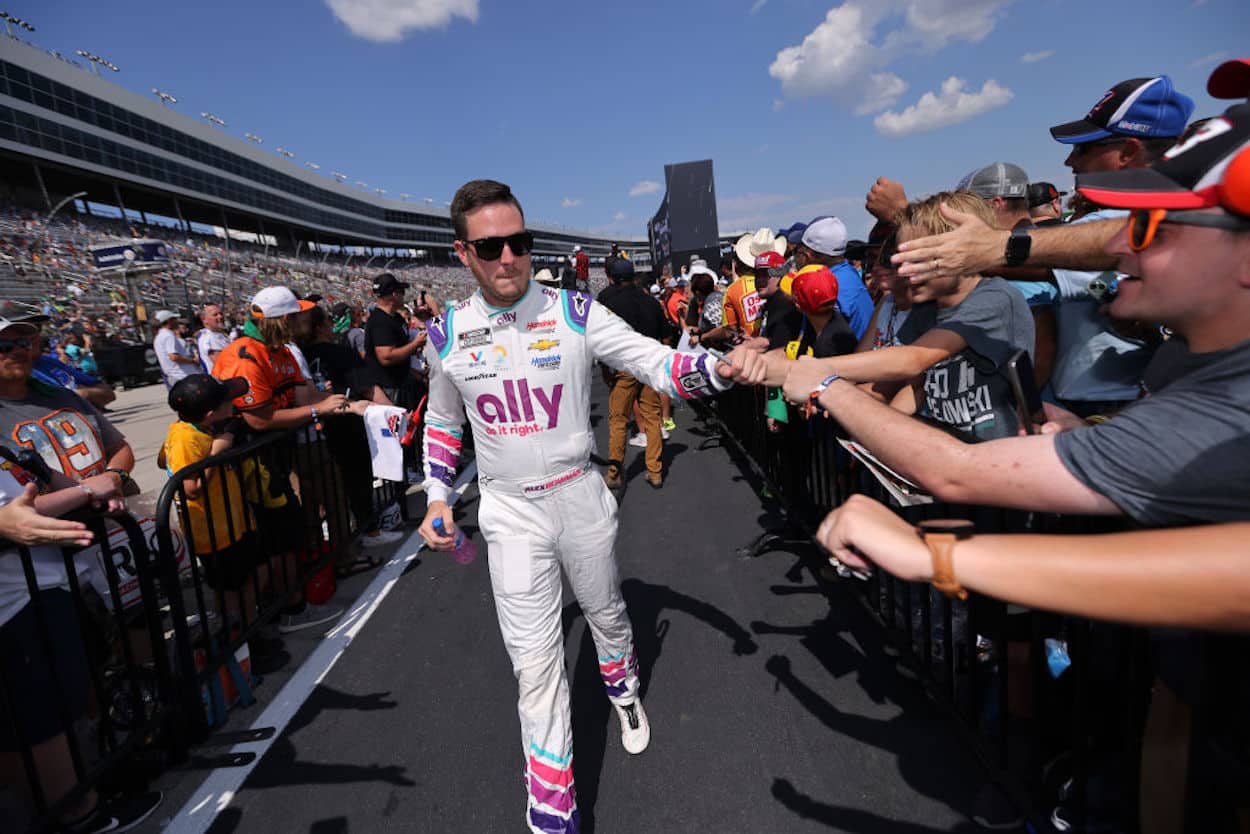 Fingers Crossed That Alex Bowman's Fairytale Return Has a Happy Ending
Alex Bowman is rolling the dice by getting behind the wheel at Phoenix. Hopefully we all get treated to a fairy tale rather than a horror story.
On the surface, Alex Bowman returning from a five-week absence to compete in next weekend's NASCAR Cup Series season finale at Phoenix Raceway looks and sounds like a fairytale.
Unfortunately, it has the potential to be a nightmare.
Sidelined since the race at Texas Motor Speedway on September 25 with concussion-like symptoms resulting from an initially innocuous-looking impact with the outside wall, Bowman has stayed home the past month in hopes of healing up and competing again as soon as possible.
But when the driver and his Hendrick Motorsports team announced on October 12 that Bowman would miss at least three more races on top of the one he'd already sat out, it was easy to assume that the 29-year-old driver probably wouldn't return for just the one remaining race — at Phoenix on November 6. 
But for better or worse, it's happening.
"It's been a long road and a lot of work," Bowman, speaking of his recovery, said in a video the driver shared via Twitter on Friday. "I'm excited to be back to 100 percent and be able to get back in a race car."
Alex Bowman wants to race at Phoenix for all the right reasons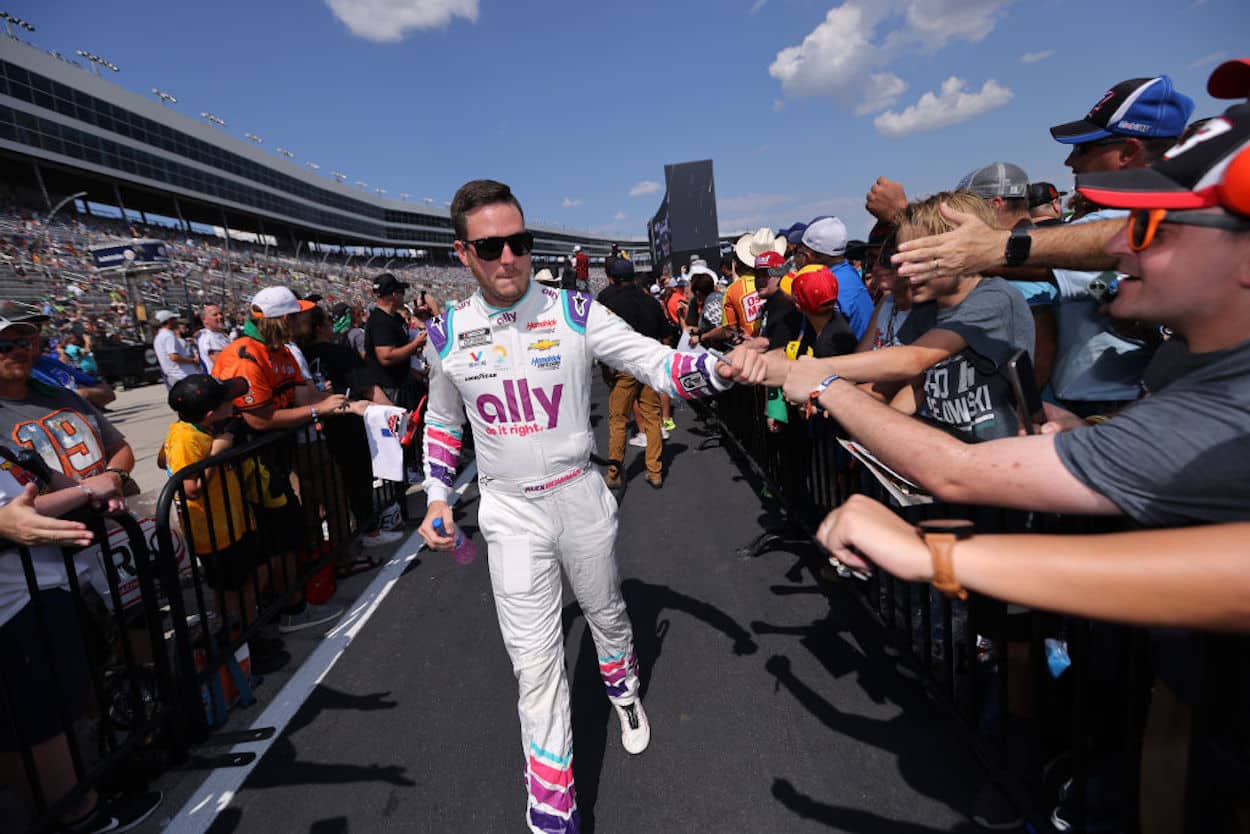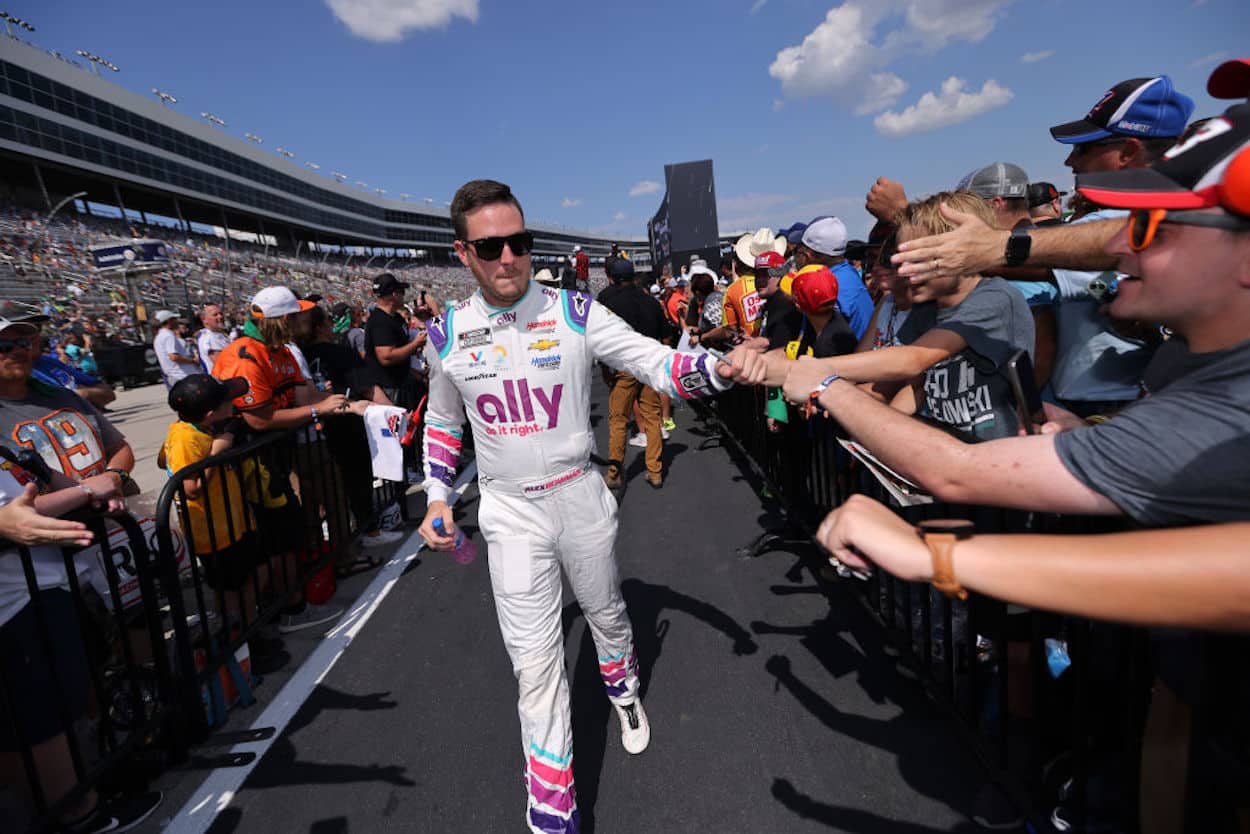 Alex Bowman mentioned in the Twitter video revealing his return date that he's excited to be able to make one final start with Greg Ives atop his No. 48 pit box.
Ives, who's called the shots for Bowman in all seven of his Cup Series wins, announced in August that he would step down from his post as Bowman's crew chief at season's end and move to a different role at Hendrick Motorsports.
So, naturally, Bowman wants to compete in a race that will be Ives' final one at the helm of the No. 48 team. It was at Phoenix, after all, that Bowman finished started from the pole, led 194 laps, and finished an impressive sixth while subbing for injured Dale Earnhardt Jr. in 2016.
Ives was Bowman's crew chief that day, and the driver's strong performance at Phoenix proved to be a catalyst for him landing a full-time Cup Series ride with Hendrick Motorsports when Earnhardt Jr. retired from racing at the end of 2017.
"Greg and I started something there in 2016 that we never got to finish, so, hopefully, we can get the job done," Bowman said in announcing his return to competition on Friday. "To have one final race with Greg is gonna be really special."
Of course, Phoenix Raceway is also special to Bowman because — as a native of Tucson, Arizona, which is only about two hours away — it's also his home track.
So, reuniting with Ives for one last start and returning at the track nearest Bowman's stomping grounds is the fairytale portion of the driver's comeback. And, hopefully, the only portion.
Alex Bowman's rushed return carries a certain level of unnecessary risk
When Alex Bowman wrecked at Texas last month, he minced no words about just how much his collision with the wall hurt.
"I can't drive the rest of the day," Bowman radioed to crew chief Greg Ives, his voice seemingly weakened by the pain he felt in his body from the hard contact with the concrete barrier. "That's the hardest I've crashed anything in my entire life."
When Hendrick Motorsports and Bowman told the world four days later that Bowman would miss at least one race for health reasons, he became the second big-name driver to be sidelined this year due to concussion-like symptoms that followed a wreck in the oft-maligned first-year Next Generation Cup Series car.
The other driver was 2004 Cup Series champion Kurt Busch, who hasn't competed since a qualifying crash at Pocono on July 23. Busch said earlier this month that he continues to deal with lingering side effects from his wreck and won't return to racing until next season at the earliest — on a part-time basis, if at all.
Obviously, Busch, at 44 years old, was already nearing the end of his Hall of Fame career when he had no sensible choice but to bid farewell to full-time competition. Bowman, at 29, has a lot more racing days ahead of him and ample reason to not want to sit on the sidelines unnecessarily.
It goes without saying, I suppose, that if Bowman hadn't received a medical clearance to return at Phoenix, he wouldn't be returning. 
But that which is lawful isn't always best, right? In other words, Bowman being given the green light from a physician to race again in 2022 doesn't necessarily mean it's the wisest — and safest — course of action. I'm no medical professional, but it stands to reason that Bowman taking an extra three months — the time between the 2022 season and the 2023 season — to make sure he's completely healed wouldn't have hurt anything. 
Certainly, the more time that passes from the day he suffered his concussion, the less likely he is to suffer another one — or worse. But Bowman sitting out until February is wishful thinking at this point. He's coming back for the last race of 2022, and he's understandably over the moon about it.
Let's all cross our fingers, say a prayer, and hope the fairytale continues through the Phoenix race weekend and has a happy ending. 
Any other outcome would be extremely regretful. And that's putting it mildly.
Have thoughts on this topic? Keep the conversation rolling in our comments section below.