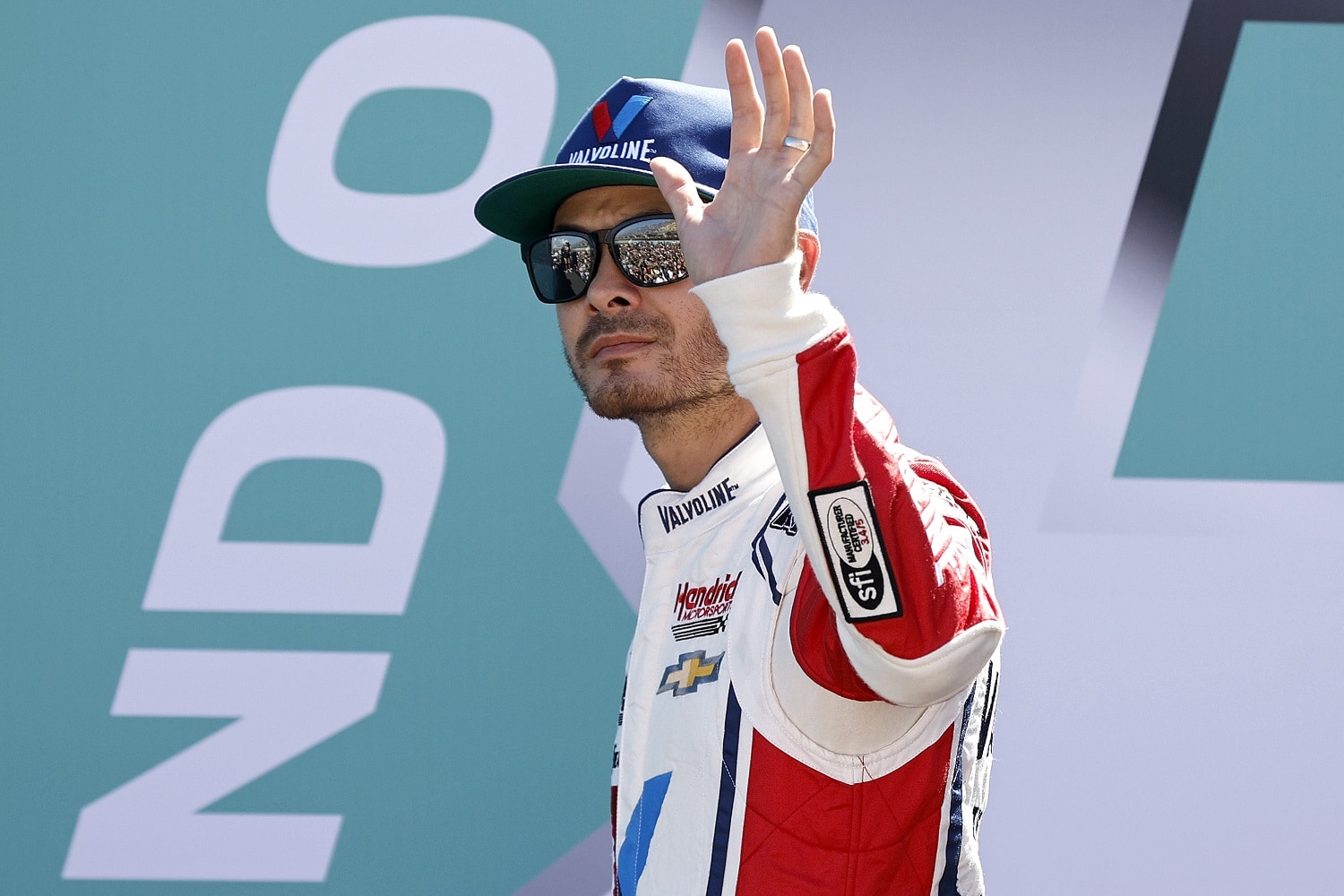 How to Insult NASCAR 99 Times in 1 Set of Rankings
A list of the word's 100 most marketable athletes contains just one NASCAR driver, and he's at the end of the list.
Count the number of product patches on Chase Elliott's fire suit or sponsor logos on Joey Logano's No. 22 Ford and proclaim with a straight face that NASCAR Cup Series drivers aren't highly marketable athletes.
And then, without looking them up on Google, identify the sport that has made stars of Sky Brown and Nyjah Huston.
Yes, it's that time of year again. The list of the world's 100 most marketable athletes is out, and only one NASCAR driver made the list, leaving the sport tied with snowboarding.
Cristiano Ronaldo ranks atop the list of most marketable athletes
SportsPro Media is in its second decade of covering the business aspects of sports around the world. One of its annual projects is compiling the list of the most marketable athletes. Given the number of sports played in close to 200 countries, it's not the easiest of tasks.
Not surprisingly, soccer and tennis players fare well since those two sports truly qualify as international. Their athletes are seen around the world over the course of long seasons filled with high-profile tournaments or games. Thus, it's hard to quibble much with the top 15:
Cristiano Ronaldo, Portugal, soccer.
Serena Williams, U.S., tennis.
Lewis Hamilton, Great Britain, motorsports.
LeBron James, U.S., basketball.
Lionel Messi, Argentina, soccer.
Naomi Osaka, Japan, tennis.
Virat Kohli, India, cricket.
Alex Morgan, U.S., soccer.
Sam Kerr, Australia, soccer.
Tom Brady, U.S., football.
Simone Biles, U.S., gymnastics.
Emma Raducanu, Great Britain, tennis.
Alexia Putellas, Spain, soccer.
Stephen Curry, U.S., basketball.
Simona Halep, Romania, tennis.
No NASCAR guys there, right? Well, hockey and baseball are also missing in action, and those are arguably significantly more international than stock car racing. So, we'll continue to withhold judgment … for a moment, anyway.
Formula 1 drivers dot the list of most marketable athletes
In the course of covering Formula 1, I've referred to it as the most glamorous racing circuit in the world many times, and it's justified. There are only 20 full-time F1 drivers, and they enjoy rock-star status. There are fewer than two dozen races a year, but they are scattered around the world and televised just about everywhere.
Major international brands pay huge money to be associated with the teams and those drivers, several of whom earn salaries in the $20 million to $40 million range.
In all, eight F1 drivers made the SportsPro Media list, led by No. 3 Lewis Hamilton, No. 25 Charles LeClerc, and No. 33 Max Verstappen.
How did the website determine marketability scores?
SportsPro said it rated each athlete on brand strength, audience and reach, and economics. Their scores in the three categories were combined to determine a final grade. Brand strength refers to competitive performance, citizenship, and risk profile. Audience and reach considers factors such as brand awareness, follower engagement, and demographic reach. The economics score measures market demand, athletes' engagement with social or environmental issues, and growth potential.
That's how Sky Brown and Nyjah Huston made the rankings at No. 39 and 94, respectively. For the record, they are skateboarders.
Kyle Larson is the sole NASCAR representative on the list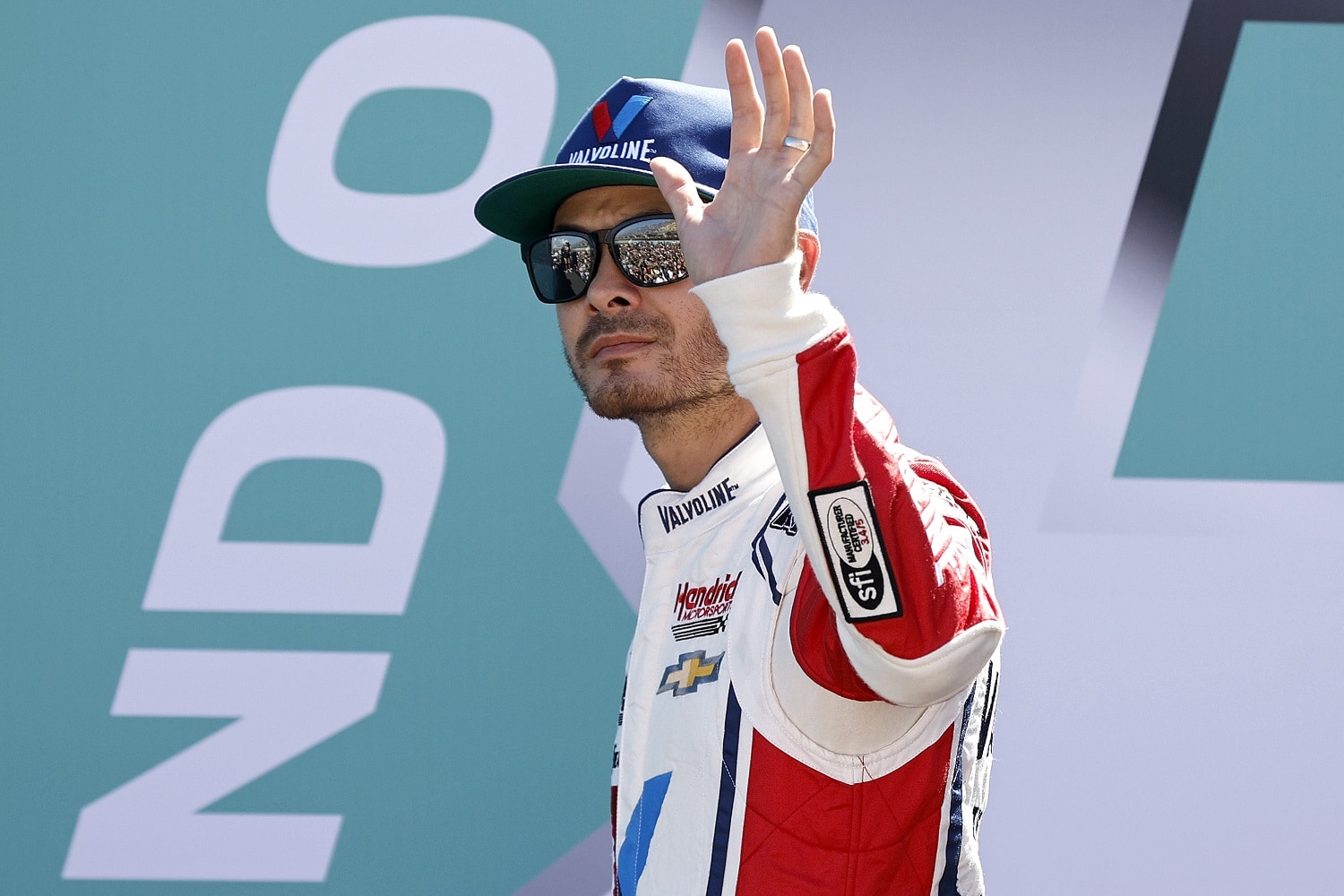 Obviously, the people compiling the marketability list couldn't consider every athlete. So, the editors started with last year's list and then scoured 24 sports for athletes still active as of July 31 who were prominent on their teams or in the sports.
The skateboarders presumably received consideration by means of the rather shaky criteria of having appeared on "recent sport and non-sport lists and award shows" such as the ESPY Awards or Forbes' list of highest-paid athletes. Whether that qualifies an athlete as more "marketable" is debatable, which is my polite way of calling B.S. I mean, ESPN televises cornhole matches, so I'm always a little skeptical about the value of an ESPY Award.
After scrolling and scrolling the top 100 list, we finally came across 2021 NASCAR Cup Series champion Kyle Larson at No. 100. His "brand strength" score was in the mix with the 50 or so athletes immediately above him, but Larson bettered just five of the top 100 in "audience and reach" and didn't fare much better in "economics."
Add it all up, and Larson landed one place behind Swiss parasport athlete Marcel Hug.
What and who?
Exactly.
Got a question or observation about racing? Sportscasting's John Moriello does a mailbag column each Friday. Write to him at [email protected].
Have thoughts on this topic? Keep the conversation rolling in our comments section below.