Forget the Boston Celtics, Kendrick Perkins Now Bashing Their Fans
Former Boston Celtics center and now outspoken analyst Kendrick Perkins has had no problems making his feelings known about the team he once played for. Perkins has publicly blasted the underachieving team for its effort and lack of leadership. He recently said the Celtics should break up their All-Star tandem of Jayson Tatum and Jaylen Brown. Now, he's calling out Celtics fans.
Kendrick Perkins isn't shy about voicing his opinion of the Boston Celtics
Although the Celtics won their second straight Monday night with an overtime victory over the Indiana Pacers, they have been one of the NBA's most disappointing teams this season. Even after those consecutive victories, they remain below the .500 mark at 20-21. The last time the Celtics were above .500 was on Dec. 7 when they were 13-12.
With Tatum and Brown, the Celtics should be better than average. They've struggled under first-year coach Ime Udoka, and they've gotten their fair share of criticism. Perkins, a former center for the Celtics, has been critical of the team, especially their two All-Stars, and it's been going on for a while.
Last season, he blasted the two for showing no heart.
"Here's the problem I have. No heart and it starts with Jayson Tatum and Jaylen Brown," Perkins said in February after an ugly loss to the Atlanta Hawks. Tonight, all I saw out of Jaylen Brown and Jayson Tatum was bad body language, shooting up a whole lot of shots, complaining to the referees, not playing any type of defense." 
This season, he, along with others, has said it might be time to break up the pair.
"This is the last thing I'm going to say, it's time to break Jayson Tatum and Jaylen Brown up. It's time to break them up," Perkins said during a segment of ESPN's First Take this week. "If you go back and you watch all the Celtics games, either Jayson Tatum is having a good game and Jaylen Brown is struggling or Jaylen Brown is having a good game and Jayson Tatum is struggling. Their body language says they don't like playing with each other."
Not only did Kendrick Perkins blast the Boston Celtics, but he also laid into Celtics fans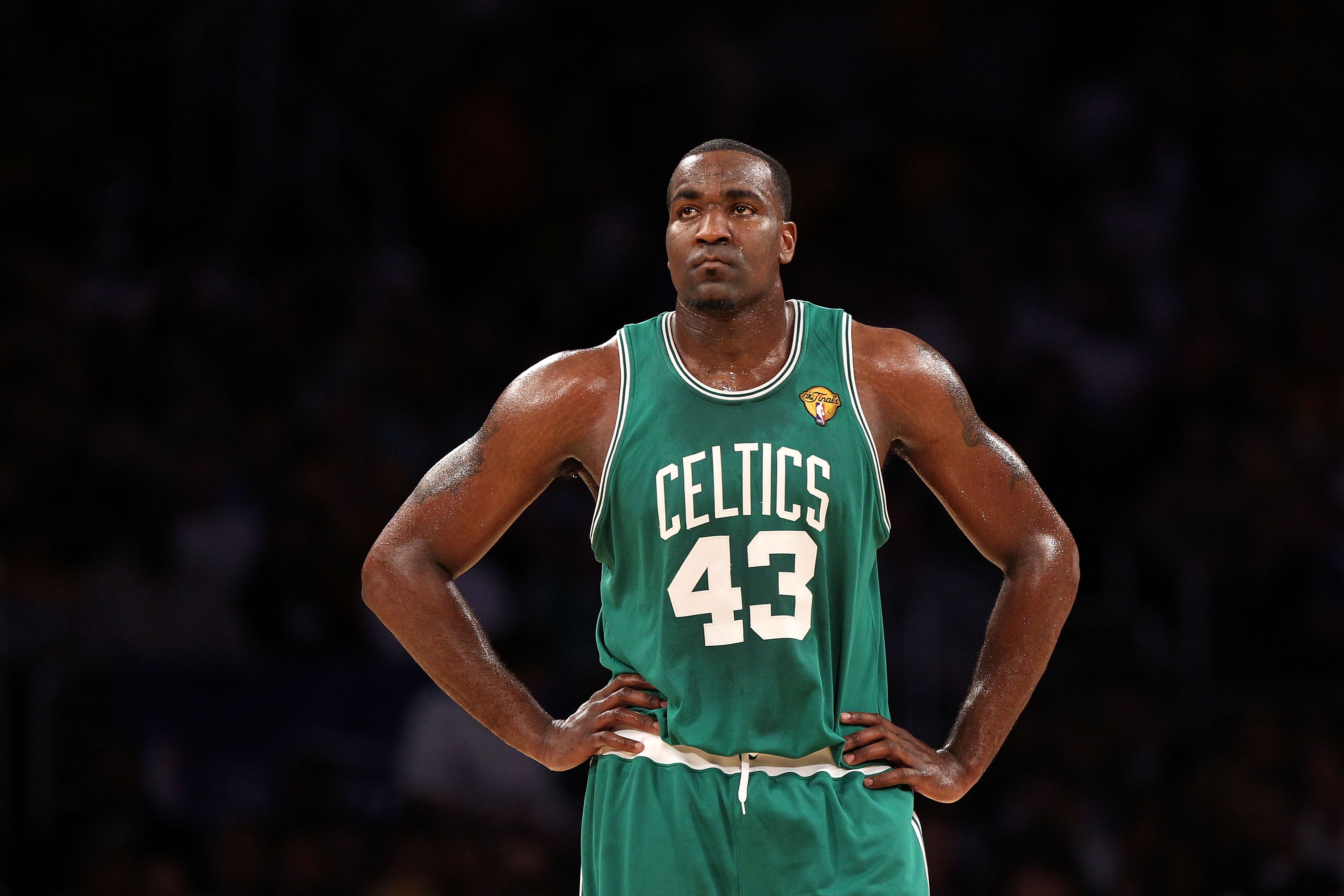 Perkins played the first eight seasons of his 14-year career with the Celtics. The 6-foot-10, 270-pound center played a key role in Boston's 2008 championship, starting 78 games and providing the Celtics with a physical presence in the middle. He averaged 6.9 points and 6.1 rebounds that season.
He played when the Celtics were both at their worst and at their best. The year before winning their 2008 title with newcomers Kevin Garnett and Ray Allen, Boston finished with a 24-58 mark.
Back then, Perkins said the Celtics heard it from the crowd. When they were bad, they booed. When they were great, they cheered. He now claims Boston fans have gone "soft."
He made the comment during a Twitter exchange with fans after he praised Brown while adding that Tatum had a modest game, going 6-for-14. Fans, and even Tatum, jumped on Perkins for pointing out Tatum's subpar numbers.
"Y'all Celtics fans are changing!." Perkins wrote. "Getting soft. I remember y'all used to boo us for underachieving. I guess times has changed or shall I (say) expectations."
Jayson Tatum responded to Perkins' criticism
The strangest part of Perkins' take on the Celtics is that Tatum weighed in. After Boston took down the New York Knicks with a convincing 99-75 win Saturday, Perkins spoke up.
"Jaylen Brown completely took over this game with his first triple-double of his career!" Perkins wrote via Twitter. "Played a perfect game while Jayson Tatum went 6/14 from the field. They got the win tho! Carry on…"
Tatum didn't waste any time responding to Perkins. That same night, the Celtics star wrote, "Normalizing uplifting one man without bringing another one down… JB played great it's alright to leave it at that."
It seems a bit odd that a player of Tatum's caliber would hop on Twitter to respond to a social media comment right after a game. It might not just be the Celtics fans who have gone soft.