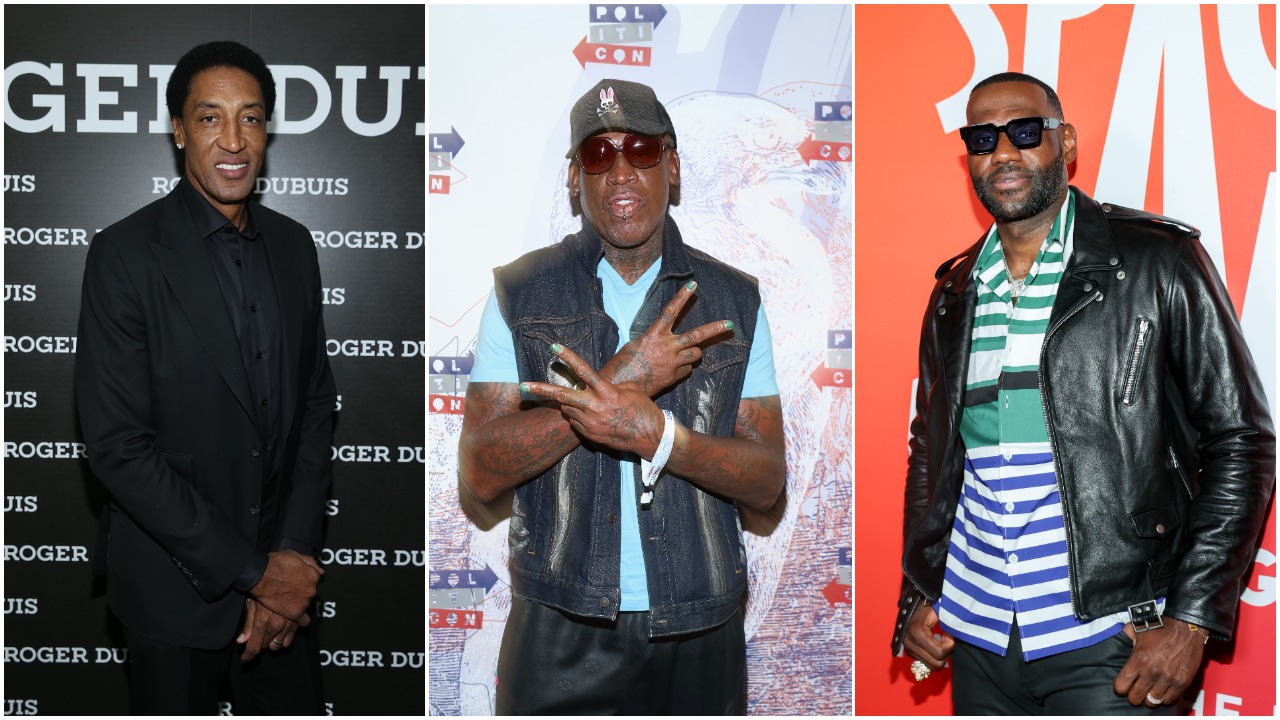 Forget Michael Jordan…Dennis Rodman Believes Scottie Pippen Is Superior to LeBron James, Whose Game He Once Called 'Too Simple'
Dennis Rodman says Scottie Pippen would still have been the second-best NBA player in the 1990s even had LeBron James played in that era.
For years now, LeBron James has been compared to Michael Jordan in the ongoing (and pointless) debate on which is the greatest player in NBA history. But if you ask Dennis Rodman, not only does he think LeBron isn't one of the top two players of all time, but he also doesn't even think James, whose game he once described as "too simple," would be one of the top two players of the 1990s.
In Rodman's mind, the No. 1 spot belongs to Jordan while the No. 2 spot belongs to the man who helped MJ win those six titles with the Chicago Bulls: Scottie Pippen.
Dennis Rodman once said LeBron James' game was 'too simple'
While some people may not put LeBron ahead of Jordan in the GOAT discussion, most are usually willing to call him a great player or compliment his game in some way. After all, James is a four-time NBA champion and a four-time NBA MVP and has averaged 27.4 points, 7.4 assists, and 7.4 rebounds over the course of his career.
But in a past interview on the Overtime YouTube channel, Rodman wasn't willing to do that when asked if he would be able to lock up LeBron in his prime years.
"I would've locked his a– up. LeBron is so easy to play. He's so f—— easy to play. He don't have any moves. The only move he has is straight down the line. He ain't got no moves. Where's he going?

"His game is too simple. He's just big…you know, 260…6'8″, 6'9″, whatever. That's the only thing he's got. Pretty much."

Dennis Rodman on LeBron James
Rodman also said that Pippen would have shut James down before he ever even got to Rodman, one of many compliments he's given to his former rival and teammate over the years.
Rodman said that Pippen, not LeBron, would be the second-best player in the 1990s behind Michael Jordan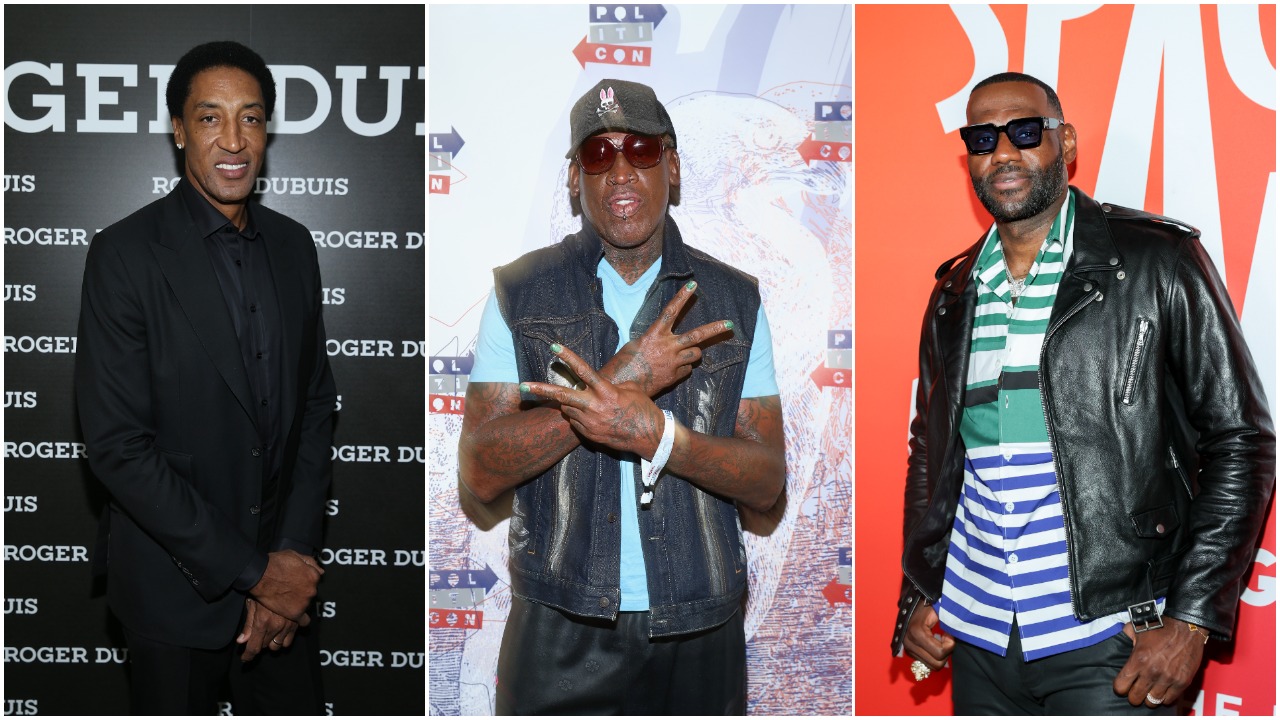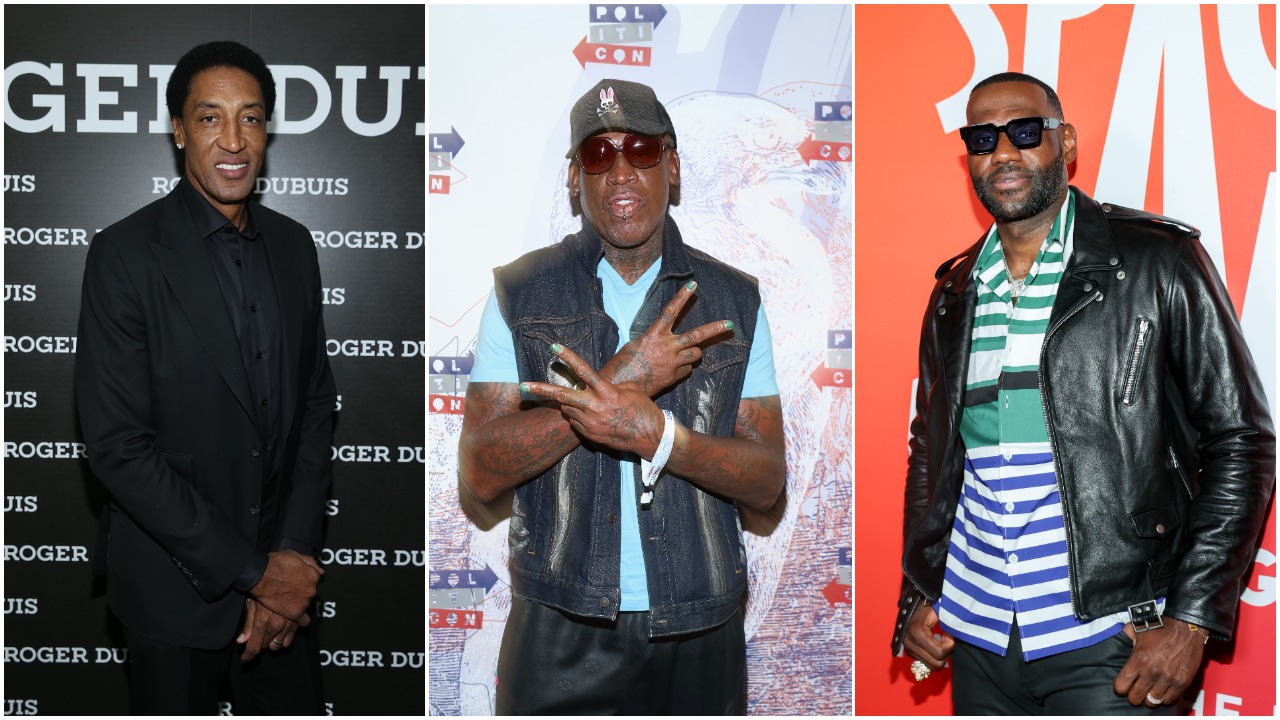 In a different interview with ESPN's Jackie MacMullan during last year's airing of The Last Dance, Rodman was defending Pippen, who got a bit of a bad rap during the documentary, and had nothing but great things to say about the seven-time NBA All-Star.
Rodman said that while Larry Bird was seen as the "quintessential forward" of his era, Bird couldn't play nearly as many positions as Pippen could. He also said that Scottie "revolutionized the point-forward position," a position LeBron has been playing for many, many years as he likes to control the ball. Rodman noted how Pippen could shoot well, pass well, rebound well, and defend well, which is why he says Scottie would still be the second-best player in the NBA during the '90s even if James had played in that era.
"If LeBron was playing during the '90s, I'd still say Scottie Pippen was the second-best player behind Michael [Jordan]."

Dennis Rodman on Scottie Pippen, LeBron James, and Michael Jordan
But his praise of Pippen didn't end there.
'The Worm' says Pippen was the greatest teammate he ever had and that he's one of the top two or three players in NBA history
In addition to saying Pippen would still be the second-best player of the 1990s even had LeBron played in that era, Rodman went on to say that Scottie should be considered one of the top two or three players in NBA history. That is certainly high praise from anyone, let alone a Hall of Famer and arguably the greatest rebounder and defender of all time.
Rodman said he came to respect Pippen even before joining the Bulls as he squared off with him numerous times in the epic Bulls-Pistons matchups of the late '80s and early '90s. He said Pippen was "the best player in the world" when Jordan took his sabbatical to attempt a baseball career and that Scottie was the best teammate he ever had, which is really saying something given the Hall of Famers The Worm played with over the years, a list that obviously includes Jordan but also the likes of Isiah Thomas, Joe Dumars, David Robinson, Shaquille O'Neal, and Kobe Bryant.
Rodman said Pippen was often overlooked and underrated simply because he was "too quiet" and "always standing next to Michael Jordan."
But as we've all heard recently, Pippen is done being quiet and done being overlooked or misunderstood as he's been taking shots at Jordan, Phil Jackson, and numerous others in recent weeks. And we'll be getting even more very soon as his memoir, "Unguarded," is set to be released in November.
It'll be interesting to hear Rodman's comments on the book once it's released, and it'll certainly be interesting to read how Pippen feels about Rodman.
Stats courtesy of Basketball Reference