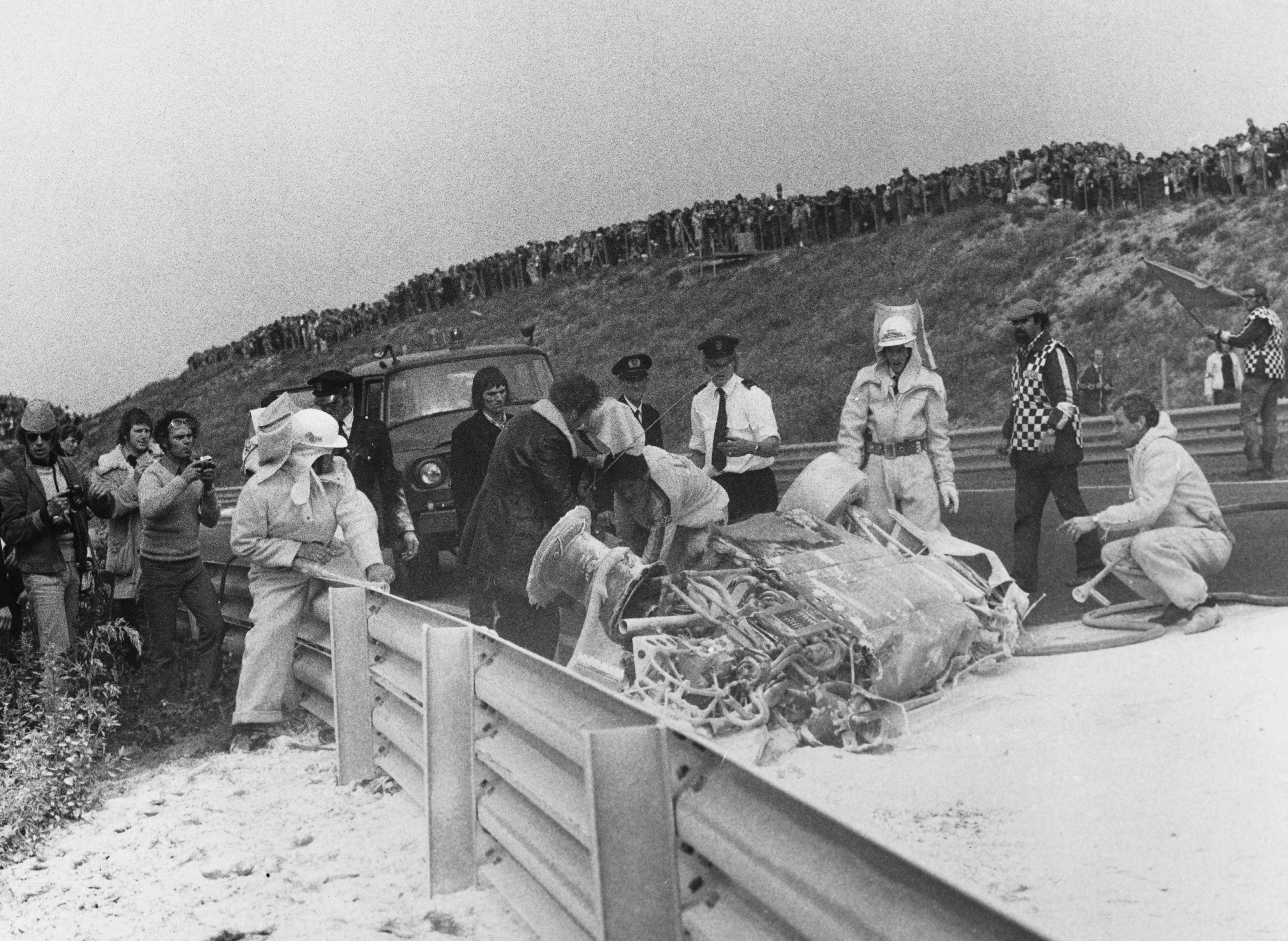 Formula 1 Driver David Purley Survived a Horrific Crash Before Dying in a Tragic Plane Crash
David Purley's short-lived career was filled with obstacles. However, a Formula 1 crash wasn't the cause of his untimely death at age 40.
The only child of a wealthy family, David Purley could've had a relatively easy life by going into the family business. But he chose a different path, entering the British Army and getting introduced to auto racing. By the next year, 1969, Purley left the army to pursue a racing career, setting up his own Formula 3 team with two mechanics.
Purley's short-lived career was filled with obstacles. However, despite the sport's danger, racing wasn't the cause of his untimely death at age 40; that ended up being a different kind of crash.
David Purley's racing career
Motor Sport Magazine details Purley's career, including what it calls "a notable hat-trick of wins" at the Chimay street circuit in Belgium; Purley won three races there between 1970 and 1972. Purley explained his success there by Chimay being "a very fast, dangerous circuit which used to get my adrenalin going."
His Formula 2 debut came on Good Friday in 1972. He won the pole for the race at Oulton Park, but he lasted just 200 yards into the race before having to pull out because of a broken throttle cable. His only finish in Formula 2 that year was a third-place result in heavy rain at Pau. Purley began racing part-time in Formula 1 starting in 1973.
His most notable achievement in racing happened that year when, as described by Sportskeeda, he was awarded the George Medal for bravery after trying to help fellow driver Roger Williamson, who had been in a horrifying crash at the Dutch Grand Prix that ultimately claimed Williamson's life.
Purley's biggest crash
Purley took a couple of years off from Formula 1 but returned to the top circuit by 1977. That year, he participated in a prequalification session for the British Grand Prix at Silverstone. His car had a small electrical fire, which marshals promptly extinguished in the first session. Purley's crew had just 55 minutes to prep the vehicle for his second run. The team wanted to change the engine, but Purley refused; he didn't want to lose any time.
During that run, as Purley's team manager Mike Earle described it, "some extinguisher foam in the throttle slides jammed them open as he approached Becketts and he went straight on and into the barrier." It took Purley just 26 inches to stop from a speed of 110 mph.
The impact stopped his heart, but a doctor was able to revive him before it was too late. It was thought that he might not survive the 20-mile ambulance ride to the hospital; he did, but he was in pain for six months. As the pain began to subside, Purley took part in a couple of races to see if he could still do it but ultimately decided he was unable to continue his career.
Purley perishes in a plane crash
Purley had some aviation experience, serving as the company's pilot for his father's business as a young man, and Purley took up flying as a hobby after his racing career was over. He bought a Pitts Special bi-plane in early 1981 with hopes of making the British aerobatics team as a stunt pilot.
On July 2, 1985, Purley was flying his Pitts Special. Then, the plane crashed into the English Channel off Bognor Regis, a resort town on England's south coast. Unfortunately, Purley wasn't as lucky as he was in the crash at Silverstone. He died after his plane entered the water.