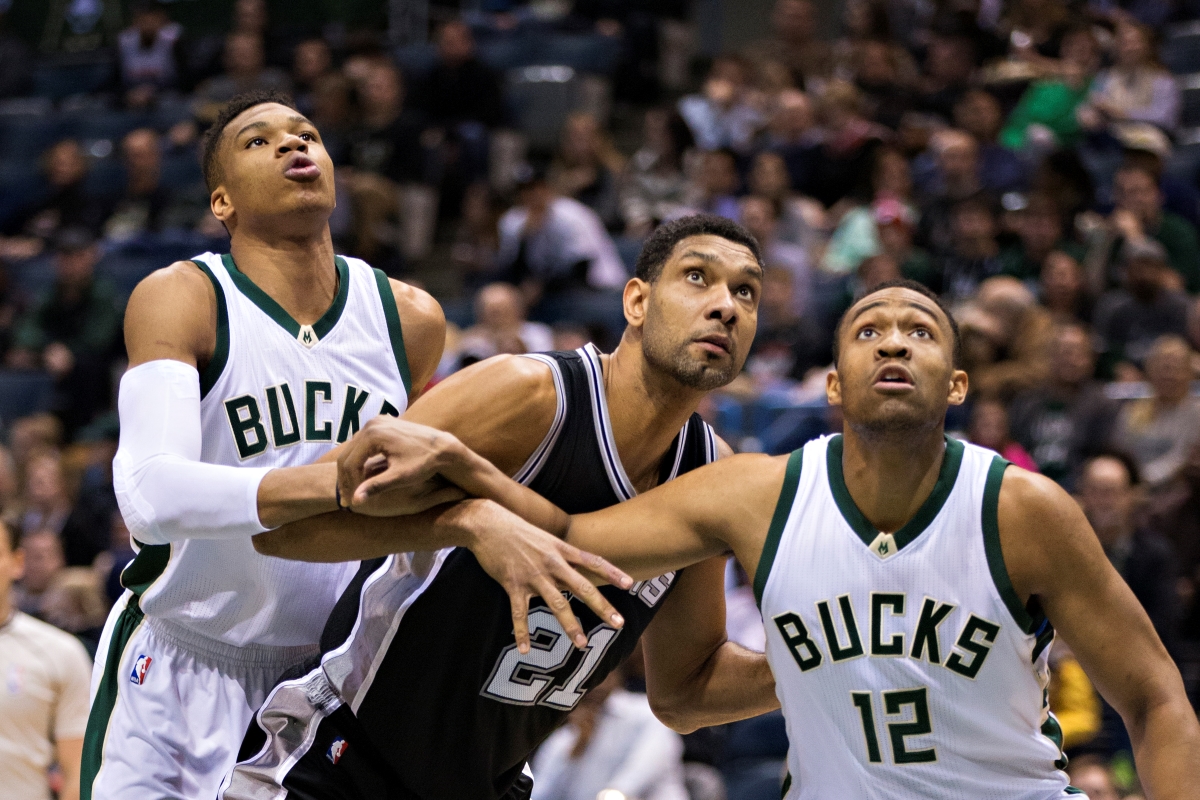 Giannis Antetokounmpo Was Pushed out by Jabari Parker as the Future of the Milwaukee Bucks, and It Didn't Sit Well With The Greek Freak: 'I Gotta Prove to This Guy I'm Not a Liability'
A young Giannis Antetokounmpo was quickly replaced by Jabari Parker as the face of the Bucks franchise. It only served as more motivation for The Greek Freak.
Giannis Antetokounmpo has become a sure-fire, first-ballot Hall of Famer. At age 27, the Milwaukee Bucks star has won two MVPs, a Defensive Player of the Year Award, a Finals MVP, and an NBA championship.
Jabari Parker has not.
Things weren't supposed to play out this way. Antetokounmpo was a complete unknown, picked 15th in the 2013 draft. Parker was the opposite — a well-known college superstar at Duke, chosen second overall the following year.
The hopes of the franchise hung on Jabari's shoulders in 2014.
Though we didn't know it at the time, it was Giannis who would eventually become the face of Milwaukee's franchise.
Jabari Parker was a sure thing coming out of Duke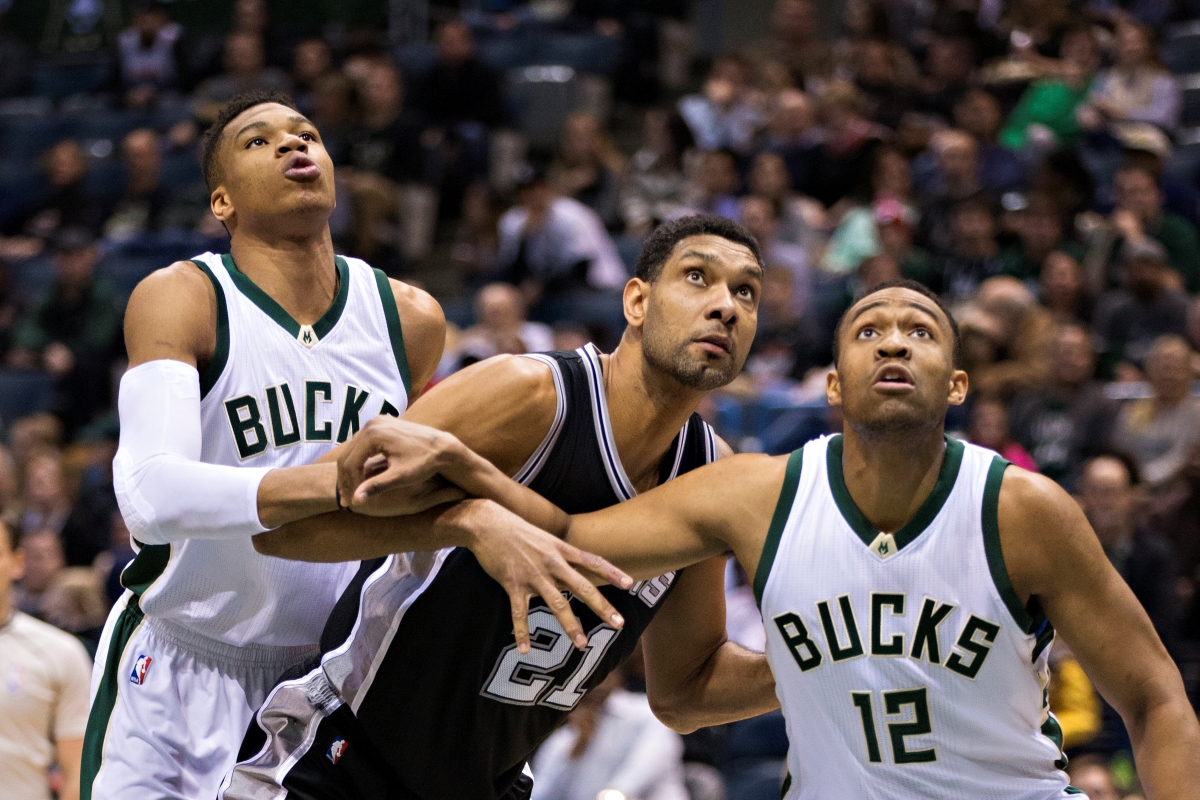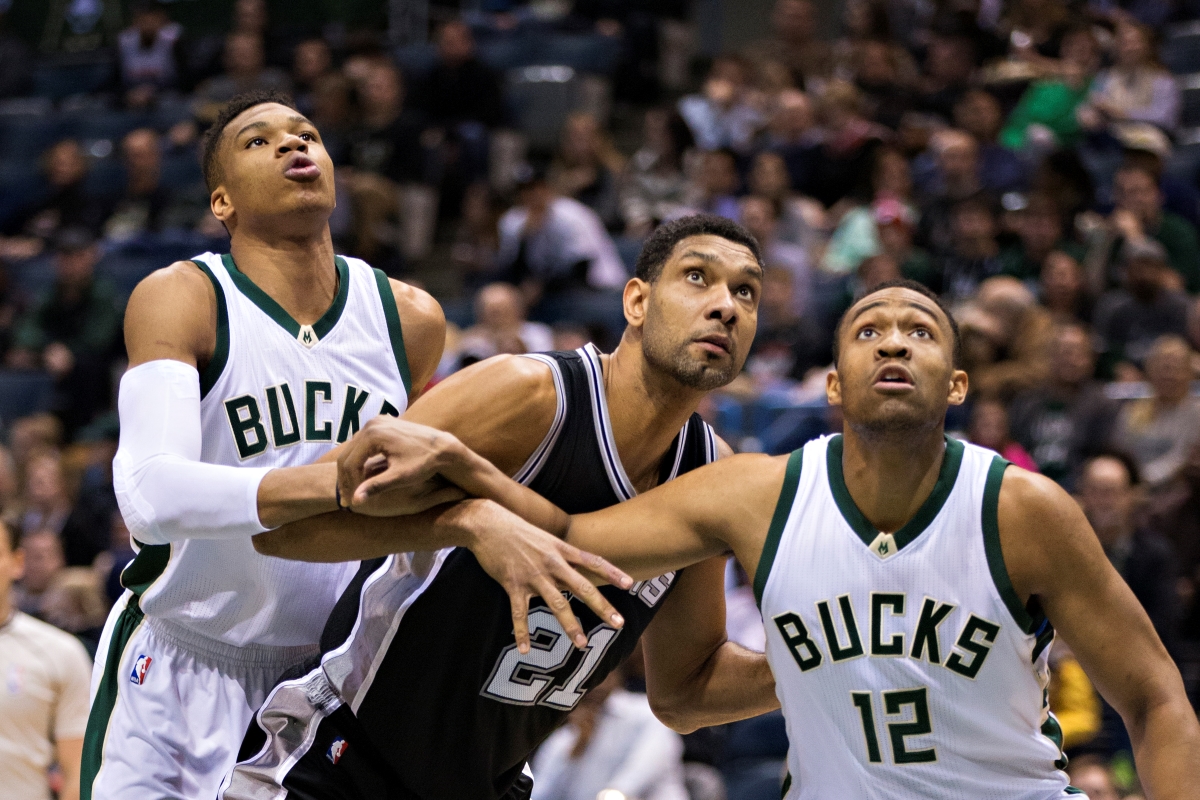 Giannis was a scrawny 20-year-old following up an average, if hope-inducing, rookie campaign.
Parker, on the other hand, was the grand prize.
Jabari was a big, strong, pure scorer heading into the draft. He could shoot from deep, mid-range, had a high basketball IQ, and was also both a willing passer and iso scorer. Carmelo Anthony comparisons were tossed around.
According to Sports Reference, the Chicago native averaged more than 19 points and nearly nine rebounds per game during his lone season with the Blue Devils with shooting splits of 50/36/75.
A few snippets on Parker after being selected at No. 2 by the Bucks:
ESPN: "The one-and-done star immediately becomes a face for an organization with new ownership seeking to invigorate its fan base following a franchise-worst 67-loss season."
Bleacher Report: The second overall pick in the most recent NBA draft should be the No. 1 rookie by the time the 2014-15 season ends. … Parker boasted the most complete offensive game among the top-tier prospects, which is a big reason why he was chosen to be the new face of the Bucks franchise.
Milwaukee Magazine had an article entitled "Bucks Future Gets Its Face" — as if it could get any more literal.
Parker was The Guy in Milwaukee, and Giannis became an afterthought.
Giannis Antetokounmpo became determined to lead the Bucks himself
As you can imagine, Antetokounmpo was a bit baffled. Especially, he explained, as he hadn't discovered the "business" side of the NBA, having been naive (at best) after arriving in the US.
Long-time governer Herb Kohl had just sold the team, and Kidd arrived as a new head coach. Parker came in as the No. 2 pick. Everything around the 20-year-old was changing.
As he said in a piece on The Athletic:
The No. 2 pick, JP (Jabari Parker), was starting. It was like, 'Oh? OK. I gotta work for my position.' When I came in and I made a mistake, I was benched. 'Oh. They don't love me like they loved me last year.' Now I gotta work.

(Kidd) wasn't even trusting me that I could defend guys or I could make the right play down the stretch. He thought I was a liability.

'I gotta prove to this guy that I'm not a liability.'

Giannis Antetokounmpo on Jabari Parker and his second year in the NBA
Giannis flipped the script entirely and eventually started 71 games that season. He had his first 20-point game, 10 double-doubles, and Milwaukee won 41 games and made the playoffs.
Antetokounmpo also started every playoff game and scored 25 points and grabbed 12 boards in 51 minutes against the Chicago Bulls.
"'Oh? OK. I gotta work for my position,'" Giannis said.
Had we known of his work ethic at the time, we might have seen this coming
Maybe. Maybe we might possibly, perhaps, perchance, for all we know, could have foreseen things playing out this way.
But probably not.
Looking back now, there were signs. But in 2014, no one in the NBA would have predicted Giannis would have become Milwaukee's superstar rather than Parker. And surely no one would have expected him to become The Greek Freak.
But it's just proof that intangibles matter. It's not to say Jabari didn't work hard — he certainly had plenty of adversity to work through. He tore the ACL in his left knee, returned briefly, and then tore it again.
But there are only a handful of players in NBA history who have what Giannis has.
There might be no other way to explain it other than to say he has it. And very clearly (now), he always has.
All statistics courtesy of Basketball Reference.