How Golf Helped Josh Allen Turn Into a Legitimate NFL Quarterback
While potential is all well and good, putting everything together on the field is a different story. Josh Allen entered the NFL in the former category; he clearly possessed a great arm and a tantalizing blend of strength and mobility, but he was far from the finished project. This season, however, he's carrying the Buffalo Bills back to relevance.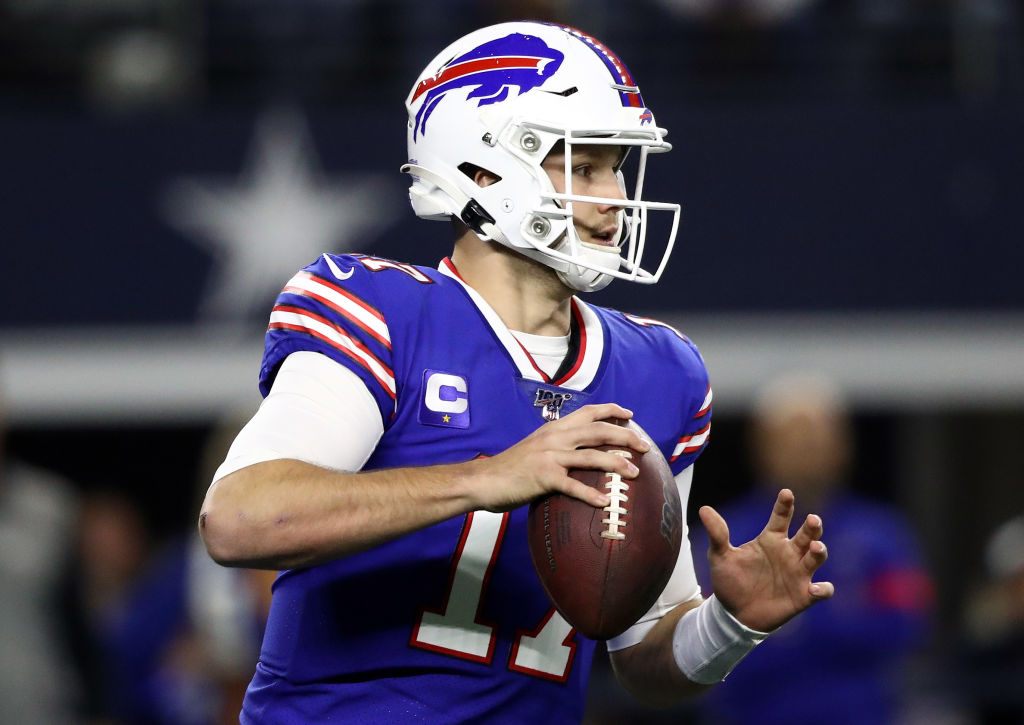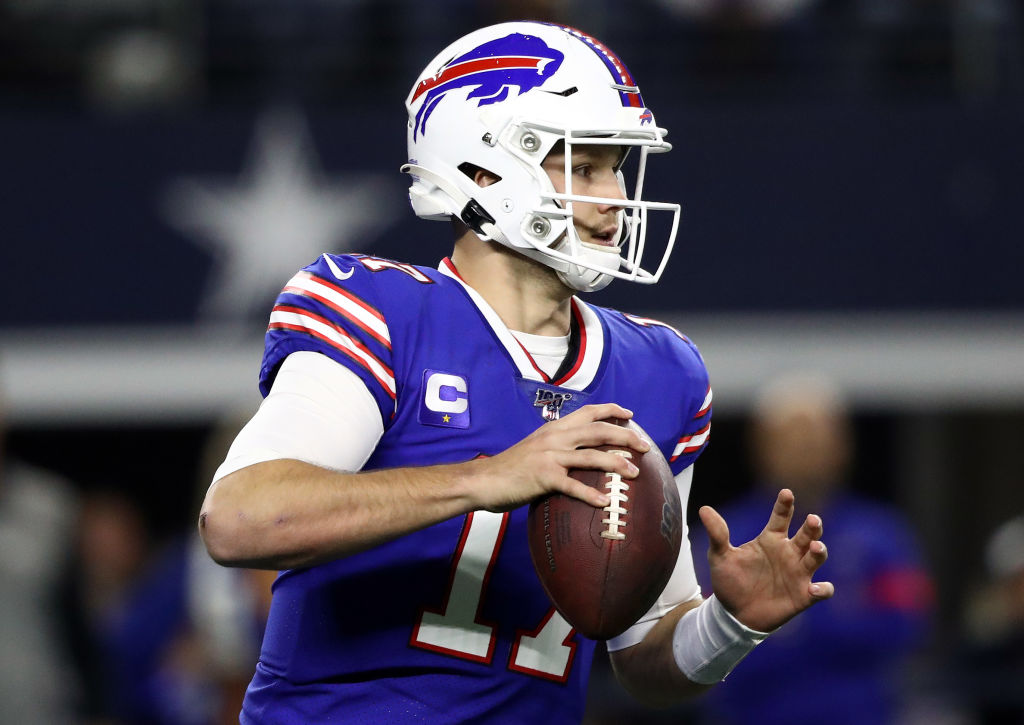 While Allen spent a great deal of time working with his coaches and practicing his craft, there's a more obscure factor behind his improvement. Playing golf actually helped the quarterback find the proper mindset for NFL success.
Josh Allen's star potential
While Josh Allen is currently a promising NFL starter, his football career didn't get off to the fastest start. He didn't specialize in football or attend any quarterback camps in high school; as a result, Allen didn't receive a single Division 1 scholarship. The quarterback enrolled at Reedley College, a junior college where his cousin's spouse was on the coaching staff, and joined the football team.
After posting big numbers in his freshman year in junior college, Allen sent out a mass email to over 1000 head coaches, positional coaches, and coordinators hoping for a Division 1 offer. While most schools didn't pay any attention, the University of Wyoming took an interest; offensive coordinator Brett Vignin started noticing parallels between Allen and Carson Wentz. The Cowboys offered Allen a scholarship, and he joined the team.
Despite suffering a broken collarbone shortly after joining the program, Allen showed obvious potential at Wyoming. By the time he left the program, he had thrown for 5,066 yards and 44 touchdowns while rushing for 767 yards and finding the end zone an additional 12 times; while he only completed 56.2% of his passes, his talent was obvious.
The Bills identified Allen as their quarterback of the future and traded up to select him with the seventh pick of the 2018 NFL draft. While his rookie campaign was far from ideal, he improved over the course of the season and entered 2019 as both the starter and a team captain.
How golf helped Josh Allen improve his NFL performance
This season, Josh Allen is a noticeably different quarterback. While he still has the same physical tools that he always did, he's improved in almost every passing metric. The most obvious change is in completion percentage; the young QB is connecting on 61.5% of his throws, up from 52.8 % last year.
While Allen spent a great deal of time working on his accuracy and touch on midrange passes, his mentality has also changed. He used to rely on his arm strength to make big plays; now he's dialing back the power and trusting in his technique.
As a dedicated golfer, Allen has brought some of his thought process from the links to the gridiron. "Always in my mind, when I was growing up as a quarterback, I thought, 'Throw it hard, throw it hard, throw it hard,'" Allen told Robert Mays of The Ringer. "Same thing with golf. 'Swing as hard as you can.' Now, it's like, 'How can I hit my 5-iron and get it to draw from right to left?' It's just an easier swing. And that's how I feel like I'm throwing the ball now."
How high is the Buffalo Bills' ceiling
With their Thanksgiving victory over the Dallas Cowboys, the Bills guaranteed they would finish the year above .500. While winning seasons have been few and far between, Buffalo fans won't be content stopping there; they'll be looking towards the playoffs.
As of now, the Bills are sitting in the fifth AFC playoff spot with a 9-3 record. If results break the right way, they could clinch a postseason berth next weekend. While they would currently be rewarded for their strong season with a trip to Kansas City, Buffalo will have to feel confident that their dual-threat quarterback can take advantage of the Chiefs' leaky defense. Once you start playing do-or-die games, anything can happen.
Regardless of what happens this season, though, Josh Allen has the Buffalo Bills moving in the right direction. If he keeps improving—and golfing—he'll be leading the club into the playoffs for the foreseeable future.