How Many Brothers Does Peyton Manning Have?
There are few NFL family dynasties as prolific as the Manning family. Anyone who's been a football fan for the last 20 years should recognize the names Peyton and Eli Manning. Long-time fans might even recognize their father, Archie Manning's name, from Saints and Vikings fame in the late '70s and early '80s.
But did you know that there's a third Manning brother named Cooper? Let's take this opportunity to revisit Peyton and Eli's career, while talking about Cooper's life in the process. 
Peyton Manning's career highlights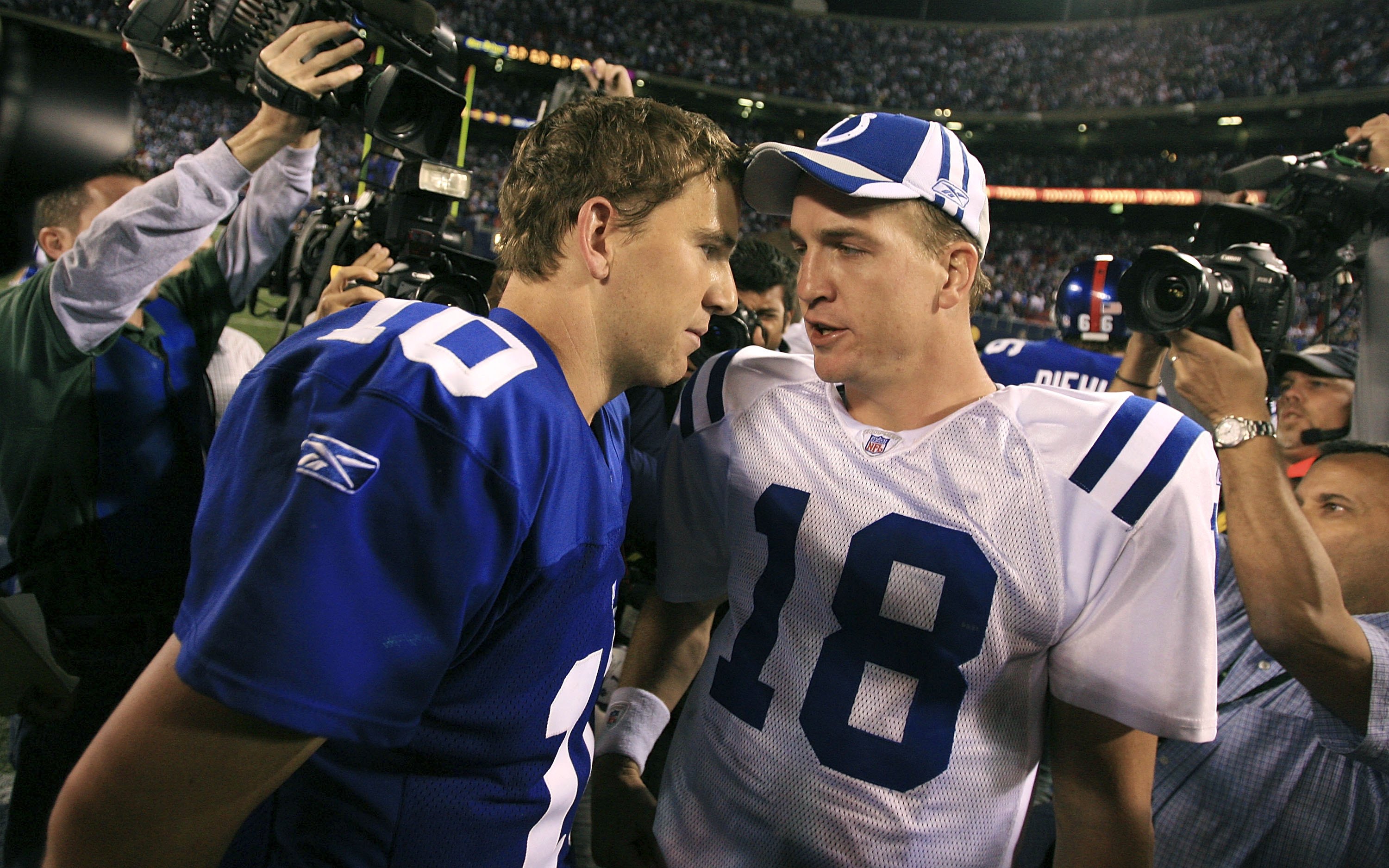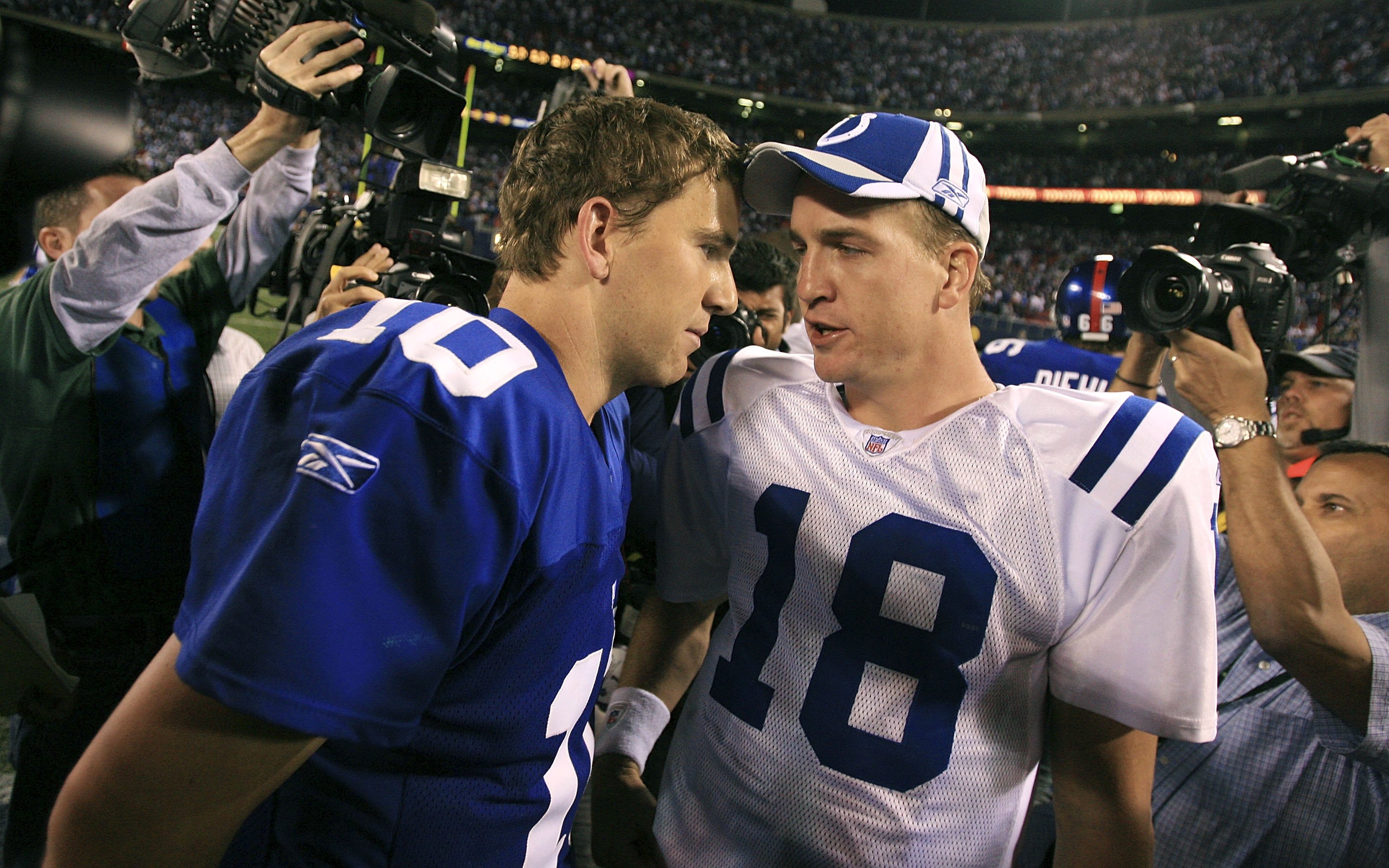 Peyton Manning is a household name. He was one of the league's most dominant players from 1998 until his eventual retirement in 2015. His mix of determination, grit, and his down-to-earth manner made him a leader on the field and a likable ambassador for the sport off of it. 
Manning holds a unique record: he is the first starting quarterback in the NFL to win a Super Bowl with two different teams, both the Indianapolis Colts and the Denver Broncos. Add to that 14 Pro Bowl appearances, 71,940 career yards, and 539 total touchdowns and you have a Hall of Fame shoo-in once he becomes eligible in 2021. 
Eli Manning's: life in Peyton's shadow
If every football fan knows Peyton Manning, then they know his younger brother Eli too.
Eli, with his perpetually-worried game day expression, played from 2004 until his retirement in 2019. Football fans love to make fun of Eli. Living in your older brother's shadow can do that to you, but the truth is, despite 244 career interceptions and 411 sacks, Eli was an incredibly talented player.
Two Super Bowl rings are nothing to laugh at. Nor are Eli's overall stats. The youngest Manning brother managed to accrue 57,000 yards and 366 touchdowns across his long and storied career on top of four Pro Bowl appearances.
What about Cooper Manning?
Then there's the third Manning brother, Cooper. Cooper is the eldest of the three boys, but you don't hear his name attached to any tales of gridiron glory. Unlike his younger brothers, Cooper didn't follow in his father's footsteps, but back in high school, according to Bleacher Report, it looked like he would.
At Isidore Newman high, he and Peyton Manning were a formidable duo on the field. Peyton was always the quarterback, securing a starting position on the varsity team despite being an underclassman. Cooper, however, broke the Manning mold; he was a ride receiver. Together, the two brothers tore their way through Louisiana's 2A division, earning Cooper an offer to play for Ole Miss. It was not to be, however. 
Before he ever hit the college field, Cooper began experiencing numbness and a loss of control in his arms. He was soon diagnosed with a spinal issue, stopping his football career before it ever got started. 
Don't feel too bad; excellence runs in the family. Cooper went on to become a partner at a Houston energy firm, and later the senior managing director of investor relations at a Chicago real estate firm. 
In between his busy corporate schedule, he manages to do a bit of broadcasting for Fox's NFL Kickoff. Despite never making it to the NFL, Cooper's life has been intimately impacted by football just like his brother's lives have been.
In fact, Cooper's son, Arch, is set to follow in the family's footsteps. Currently a sophomore at his father's alma mater, Arch has been making waves at Isidore Newman high, looking to fulfill his father's legacy. All said and done, that's not bad for the odd man out in football's most people's prolific dynasty.
All stats courtesy of Pro Football Reference