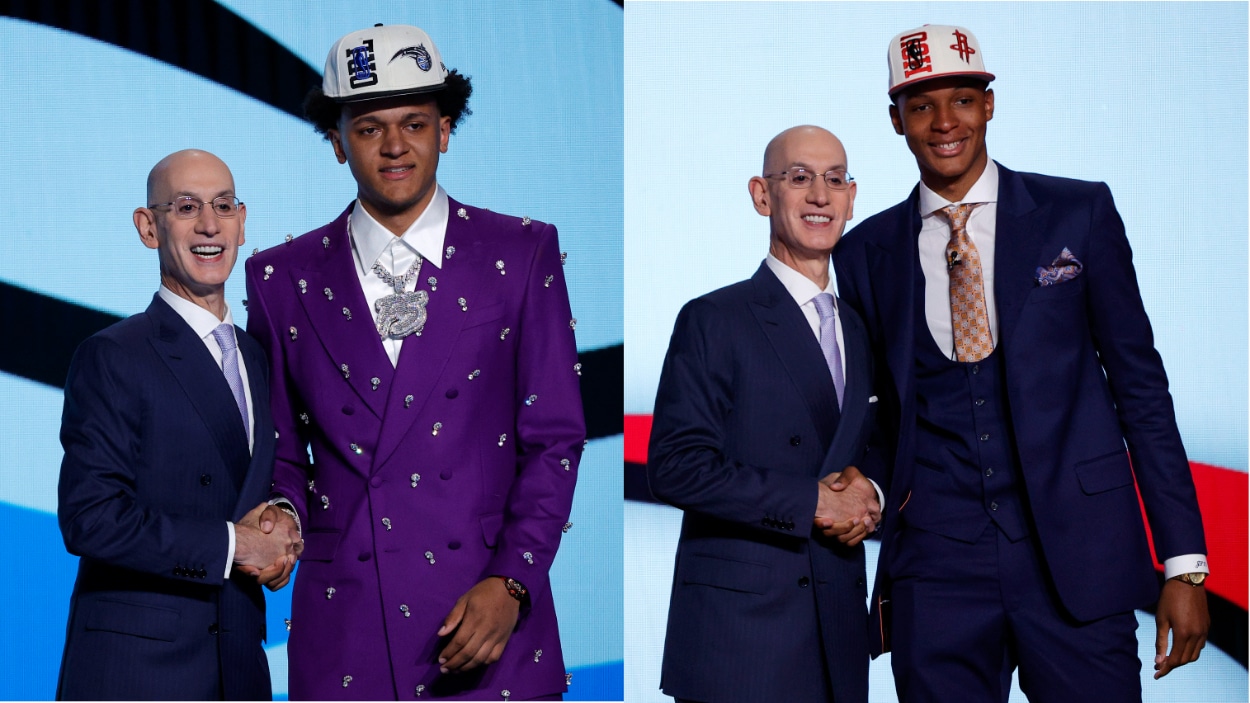 Jabari Smith Lost $9.6 Million When Orlando Magic Shockingly Took Paolo Banchero No. 1 in the NBA Draft
Falling two spots in the 2022 NBA Draft cost new Houston Rockets wing Jabari Smith almost $10 million dollars on his first contract.
The Orlando Magic shocked the NBA world when the team selected Duke's Paolo Banchero No. 1 overall in the 2022 NBA Draft. The move not only changed the course of NBA history, but it also cost No. 3 overall pick, Jabari Smith, a whole lot of money.
The difference between pick No. 1 in the NBA draft and pick No. 3 is nearly $10 million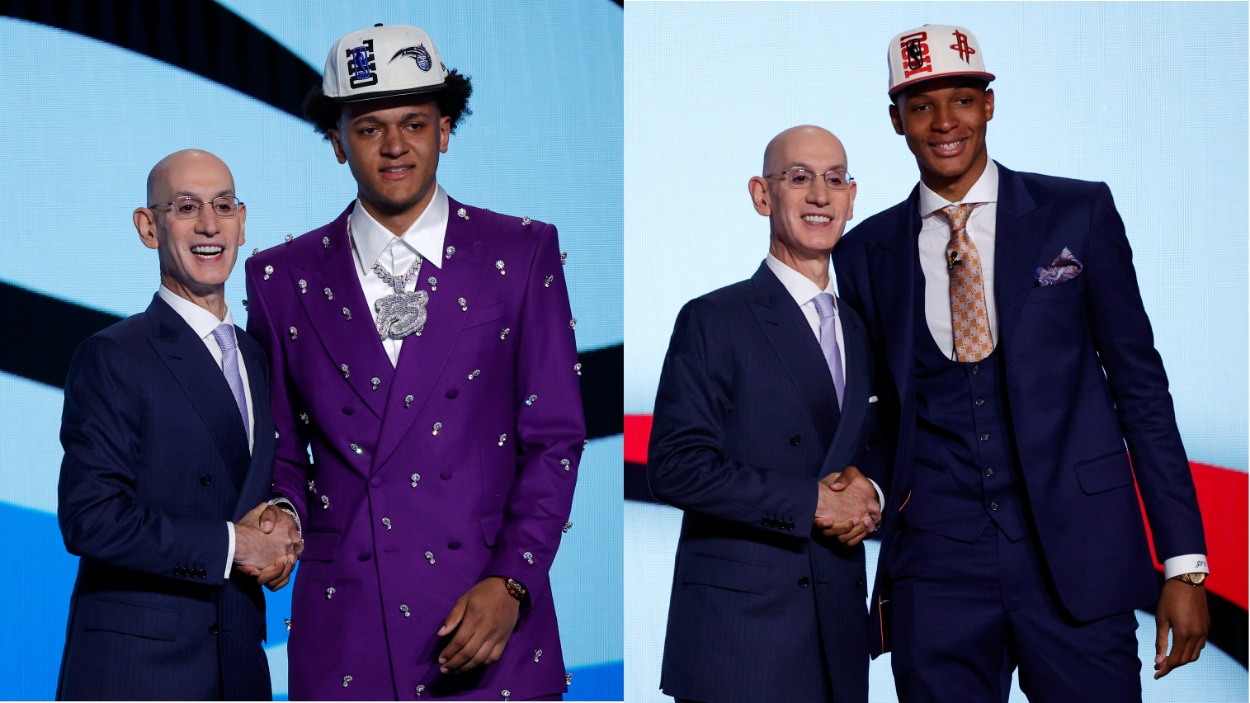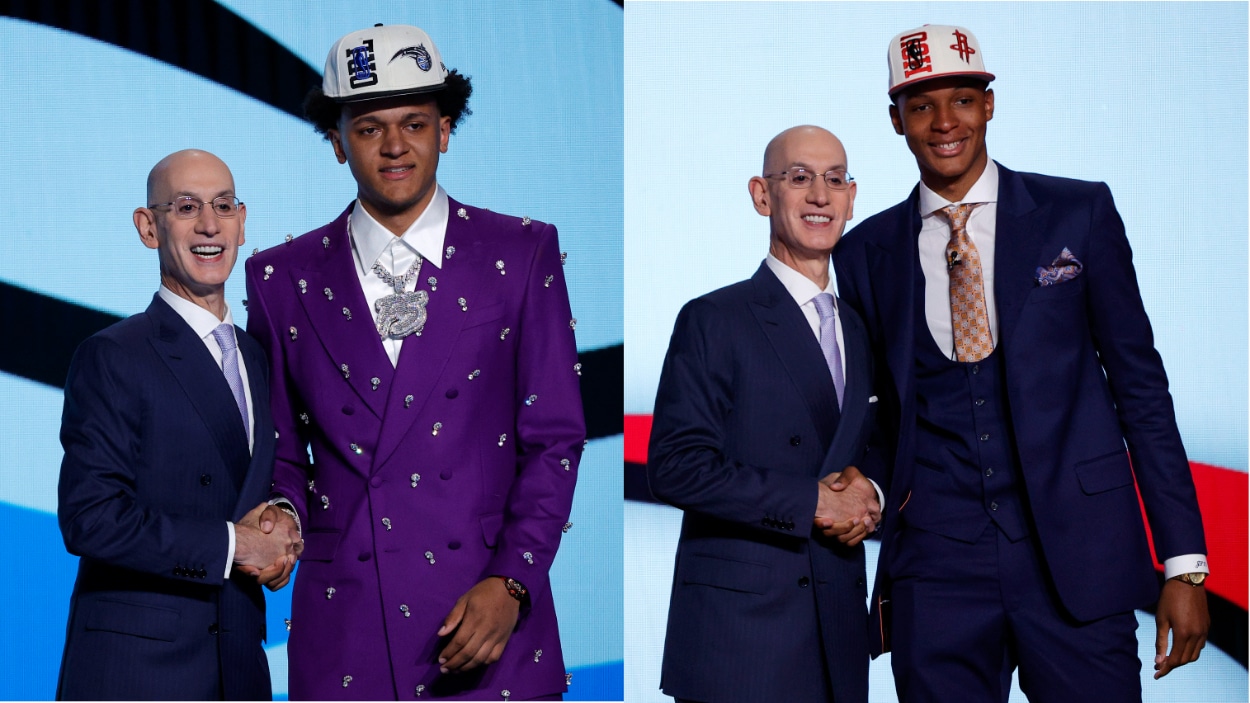 The No. 1 pick in any draft affects the entire selection process. It also changes the fates of NBA teams and the players in the draft.
In 2022, the Orlando Magic made the surprising decision to take Duke's Paolo Banchero No. 1 after the prospect didn't even work out for the organization. The franchise took Banchero over Gonzaga's Chet Holmgren and Auburn's Jabari Smith.
In the days leading up to the draft, Smith seemed the most likely pick at the top. Just two days before the draft, ESPN NBA draft guru Jonathan Goviny reported (h/t Bleacher Report) that "any other scenario," outside of the Magic taking Smith, "would be a major surprise to league executives."
That surprise came to fruition on that Thursday night, costing Smith $9.6 million.
The NBA rookie wage scale is set when players come into the league, so the lower a player goes in the draft, the less money they are guaranteed in their first contract. According to Spotrac, the No. 1 pick in the 2022 NBA draft receives a four-year, $49.4 million deal.
Slipping from No. 1 to No. 3 with the Houston Rockets means that Smith will now get $39.8 million in his first four seasons, a difference of $9.6 million.
And Smith isn't the only player whose unexpected draft drop cost him money. In nearly every NBA mock draft, Purdue guard Jaden Ivey was the consensus No. 4 pick. However, he did not want to go to the Sacramento Kings.
Instead of trading the pick, the Kings simply passed on Ivey and took Iowa's Keegan Murray. Ivey went next at No. 5 to the Detroit Pistons, but that one-slot drop cost the former Boilermaker $3.3 million.
All contract figures courtesy of Spotrac